Seasoning is any herb or spice that you add to your food to enhance the flavours. Nobody likes tasteless food and also food that does not have a variety of flavours in it. Food shops are everywhere now. People love eating and as the saying goes 'The way to someone's heart is food.' Seasoning does not only mean adding the various spices and herbs to your food, your choice of spices and herbs and their timing can also alter the taste of your food. Their primary job is to heighten the original naturally existing taste in the food so if you want to try a seasoning without mixing anything with it, it might not taste that elegant as it sounds.
Common Spice Blends
Some of the very common seasoning spice blends that we add to our food are :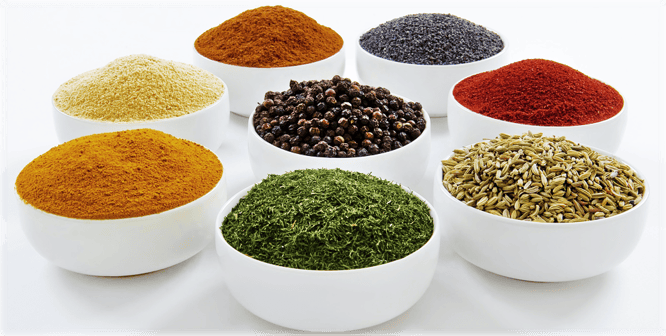 Salt
Pepper
Chilli
Cinnamon
Ginger
Paparika
Cloves
Common Herbs That We Add To Food
Some of the herbs that are widely used are :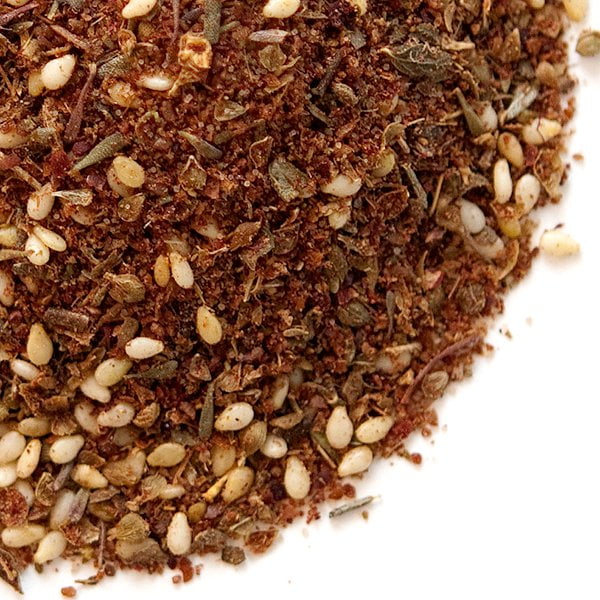 Basil
Bay leaf
Cilantro
Lemongrass
Oregano
Parsley
Auguste Escoffier in Le Guide Culinaire categorizes seasonings into 4 sub-parts :
Saline seasoning
Acid seasonings
Hot seasonings
Spice seasonings
Saline seasoning spice blends include salt, spiced salt (salt with a blend of spices and herbs) and saltpetre (for food preservation).
Acid seasoning includes plain vinegar or an aromatized version of vinegar, orange and lemon juice, wine.
Hot seasoning includes peppercorns, chopped peppers, paprika, curry and cayenne.
Spice seasonings include those seasonings that are made by mixing clove oil, paprika, olive oil etc.
Best Spice Brands to Choose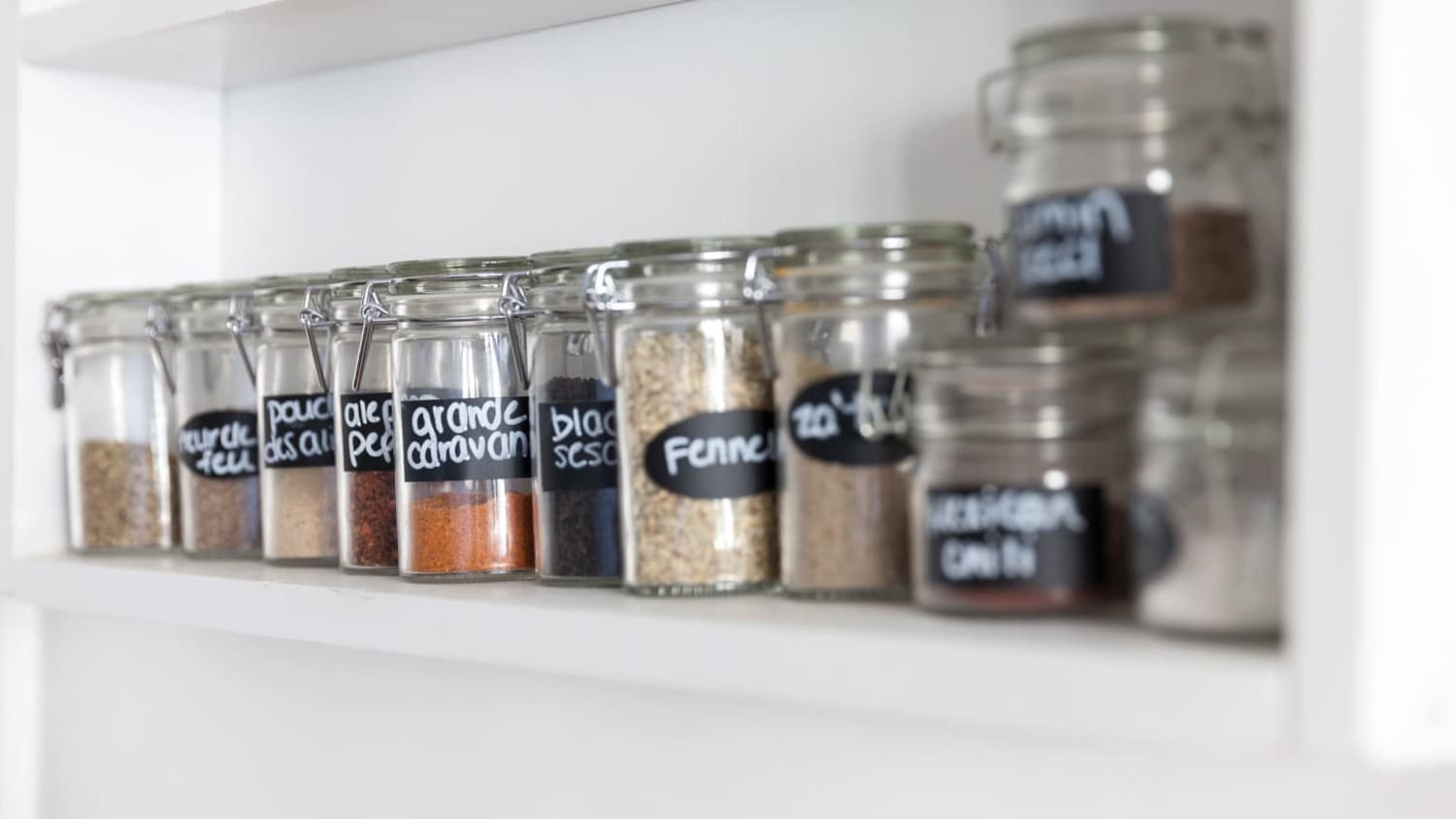 Selecting seasoning spice blends and choosing the correct spice brands is also very important. Some of them are listed below :
Patel Brothers
Walmart
Cajun flavors 
Everest spices 
MDH masala
Keya
What are the top seasoning blends in the world that you need to try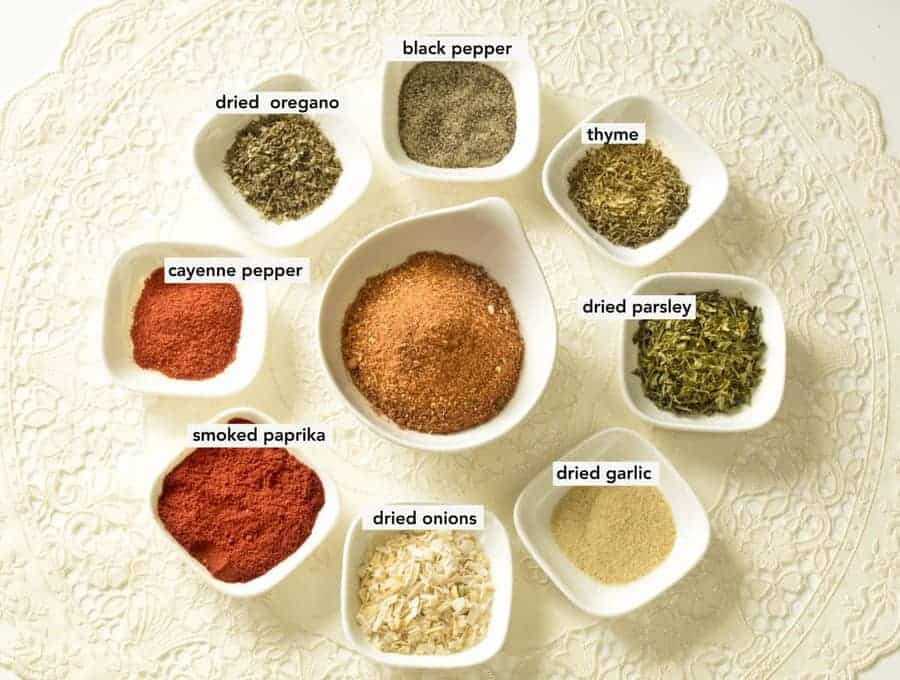 Baharat , this spice blend is from Lebanon. It is the Arabian word for spice. It has an aromatic spice blend local to the Middle-East. It consists of black peppercorns, allspice, cassia bark, coriander, cardamom, chili peppers and cumin among the most common spices. It ultimately gives you a smoky, spicy and sweet aroma to your food. It can be used as a seasoning to meat, fish , soups and stews.
Garam masala, a spice blend from India. The name literally suggests 'hot spices'. It consists of ground spices. The common spices include cinnamon, cumin, cardamom, cloves, and peppercorns. Its origins are from Northern India and the aroma is made to heat the body up because of its hot spices.
Shichimi Togarashi is a widely used spice blend in Japan. Its origin goes back to the 17th century from a small village currently known as Tokyo. The name translates to 'seven-flavor chilli pepper' and as the name suggests , its spicy. It gives you a sweet-smoky taste to your food and consists of ingredients like ground chili pepper, Japanese pepper, roasted satsuma mandarin peel, black or white sesame seeds, hemp seeds or hearts, ground ginger, and nori seaweed. It is used in grilled fish, noodles and much more.
Chaat Masala, is very famous around India , Bangladesh and Pakistan. It gives you a  spicy, salty, tangy, and sour taste with a speck of sweetness. Due to its complex blend it is widely sought after. The spices included are amchoor (dried mango powder), cumin, coriander, dried ginger, salt (often black salt), black pepper, asafoetida (hing) and chili powder. Its origins date back to the 17th century, during the rule of Emperor Shah Jahan. It is used in different Indian snacks like chaats – papri chaat. You can also try it in various other food items like salads, curry, dal etc.. You can get various types chaat masala on Cajun flavors, click here to know more.
Montreal steak seasoning this is a very famous spice rub all over Canada. It gives the flavor and heat to potatoes, burgers and steaks or any kind of grilling and frying. It does not even have all the herbs that require to provide this fine hot flavor. The ingredients it is made up of are salt, black pepper, cayenne pepper, garlic, paprika, onions, coriander, and dill. This seasoning is very strong that a single light coat will be enough to give you the mouth-watering smell.