Are you looking for your daily dose of comedy? You can watch the popular Indian sitcoms. Many Hindi sitcoms appeared on Indian television but some comedy shows garnered huge acclaim due to their comic story and characters. Looking for some laughter in your life, you should watch these iconic and popular Indian sitcoms. Here are the 15 best Hindi sitcoms on Indian television.
1. Office Office
Based on the widespread corruption and bribery seen in government offices, the show premiered on SAB TV. Office Office is the story of Mussadilal who gets harsh treatment by corrupt and lazy officers. Pankaj Kapoor received huge appreciation for his portrayal of Mussadilal, A common man. Winning the various best comedy awards, The show received a positive response from viewers due to its storyline.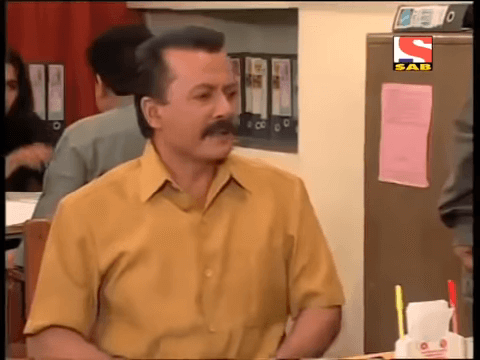 2. Flop Show
Written and directed by late Jaspal Bhatti, Flop show is an Indian sitcom that aired on Doordarshan channel. Jaspal Bhatti played the protagonist in the show.  Savita Bhatti, wife of Jaspal Bhatti produced the show and played the role of Jaspal'wife in all the episodes. Based on the problems faced by a common man in India at that time, the show used a satirical approach. Although only 10 episodes were produced, The show made a long-lasting impact on the audience.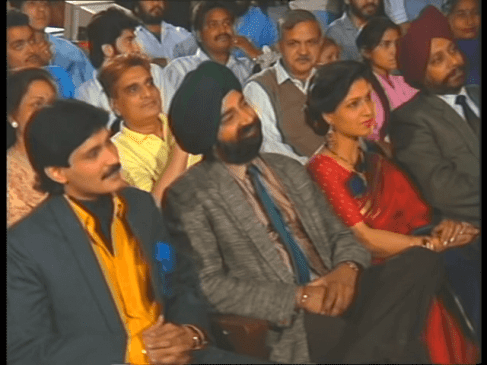 3. Khichdi
Based on the story of a Gujarati Parekh family living in an old mansion, Khichdi premiered of Star Plus.  The second season of the show was produced and named Instant Khichdi, which aired on Star One channel. The joint family faces typical Indian problems, but they don't solve it the traditional way. Their funny approach to solving problems will tickle your funny bones. A film was also produced based on the two seasons of Khichdi TV Series.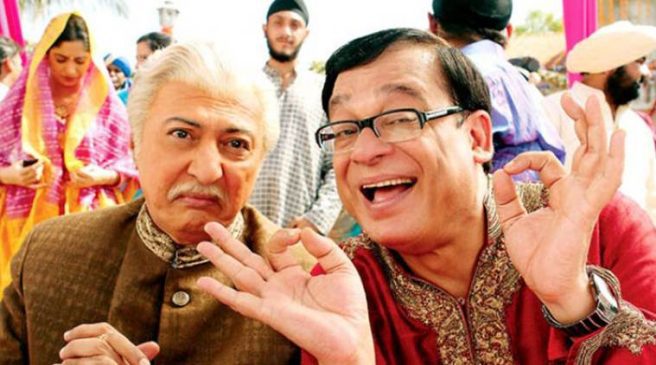 4. Sarabhai vs Sarabhai
The iconic Hindi sitcom Sarabhai vs Sarabhai was directed by Deven Bhojani who played the role of Dushyant in the show. Based on the story of an upper-class Gujarati family living in Mumbai, The show was aired on Star One. It is one of the most liked Indian sitcoms of all time. Roshesh' weird poems, Monisha's middle-class habits, and Madhusudhanbhai's Hain are going to make you laugh hard. On the popular demand, the show made a come back on Hotstar as a web series.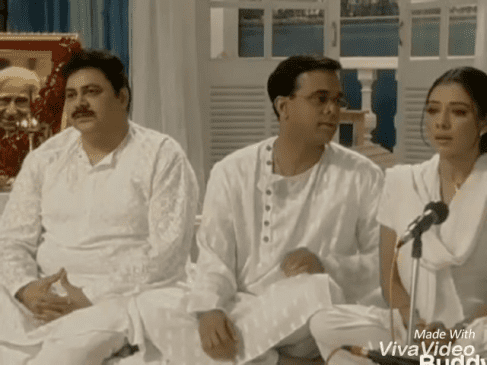 5. Shrimaan Shrimati
A classic Hindi sitcom that aired on Doordarshan, Shrimaan Shrimati featured Jatin Kanakia, Reema Lagoo, Rakesh Bedi, and Archana Puran Singh in the lead roles. Keshav and Dilruba are neighbours and they keep flirting with each other's wives. Keshav is attracted to glamours Prema Shalini, a successful and popular film actress. Dilruba is impressed with Kokila, a beautiful housewife. While they try to create possible situations, you are sure going to laugh out loud. In 2018, A reboot of the series titled Shrimaan Shrimati Phir Se aired on SAB TV but could not make much impact.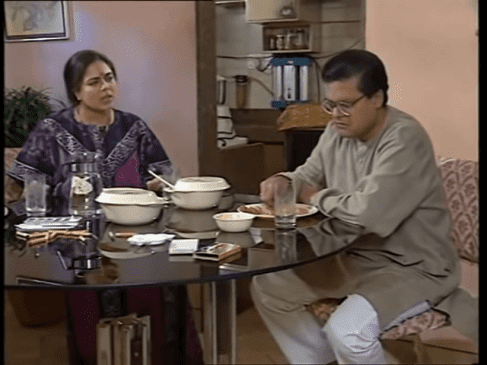 6.Dekh Bhai Dekh
Premiered on DD Metro in 1993, Dekh Bhai Dekh is a Hindi sitcom produced by Jaya Bachchan. The show is the story of three generations of Diwan family who live together as a joint family in an old bungalow in Mumbai.  Shekhar Suman, Navin Nischol, Farida Jalal and Deven Bhojani played the main roles in the show. The Diwan's family has hilarious solutions to all the problems including daily family problems, business problems. The show became an instant hit among the audience.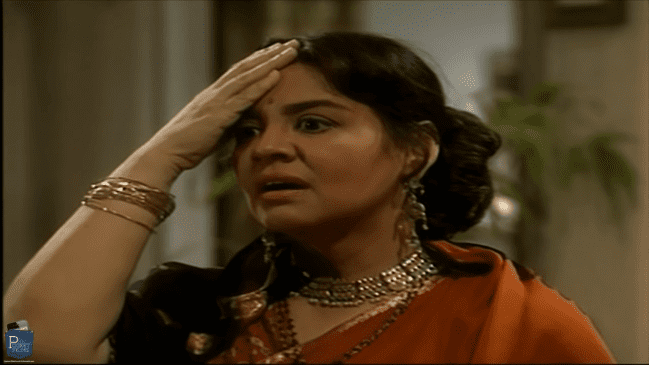 7. Tu Tu Main Main
Tu Tu Main Main is a Hindi sitcom television sitcom which originally aired on DD Metro and later STAR Plus. Sachin Pilgaonkar, husband of Supriya Pilgaonkar directed the show. Based on the sweet and salty relationship between mother-in-law and daughter-in-law,  The show is one of the best comedy shows in India. Reema Lagoo played the role of mother-in-law and Supriya Pilgaonkar played the role of the daughter-in-law. Their funny arguments were able to make the audience laugh.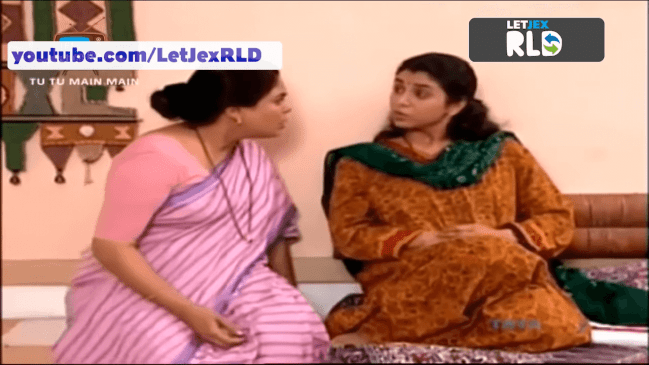 8.Hum Paanch
Considered as one of the all-time favourite Hindi comedies,  Hum Paanch is Indian sitcom that debuted on Indian TV in 1995. The show is the story of a middle-class family and its members. Anand Mathur always lands in trouble because of his five daughters — Meenakshi, Radhika, Sweety, Kajal, and Chhoti. Ashok Saraf, Vidya Balan, Rakhee Tandon, and Vandana Pathak played the lead roles in the show and gained huge attention for their roles.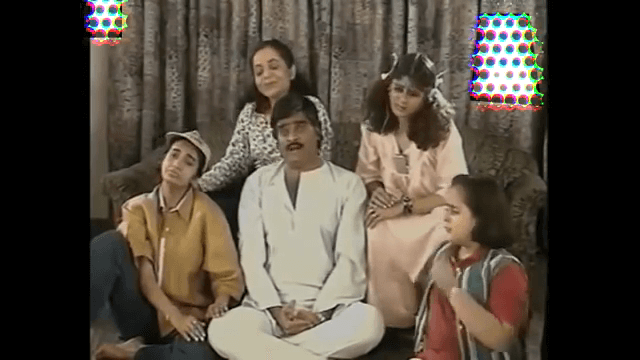 9. Yeh Jo Hai Zindagi
Aired on Doordarshan in 1984, Yeh Jo Hai Zingadi is Hindi comedy tv series. Based on the funny situations in the lives of Ranjit and Renu, The show is one of the most successful TV shows in India.  Rajnit and Renu are a couple who lives in Mumbai with Raja, brother of Renu.  Satish Shah rose to fame with his unique and hilarious portrayal of different characters in each episode. Watch the show for the perfect coming timings by Rakesh Bedi, Tiku Talsania (Ranjit's boss), Farida Jalal, Swaroop Sampat, and Shafi Inamdar.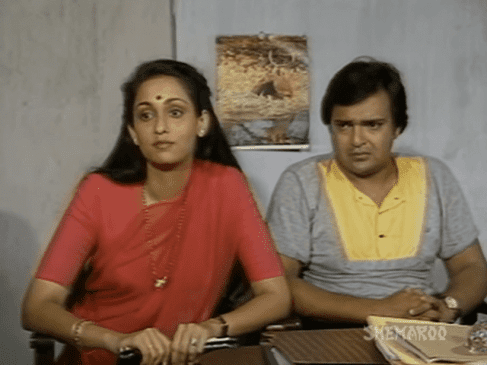 10. Nukkad
Based on the struggles of the lower income labour class in cities, Nukkad is a Hindi comedy television series. The show received a positive response from viewers upon its debut on DD national in 1986. Some of the characters such as Khopdi, Kaderbhai, and Ghanshu Bhikari became so much popular that they became household names. The show depicted how lower-income people living in one street corner (Nukkad) will meet every evening and share jokes.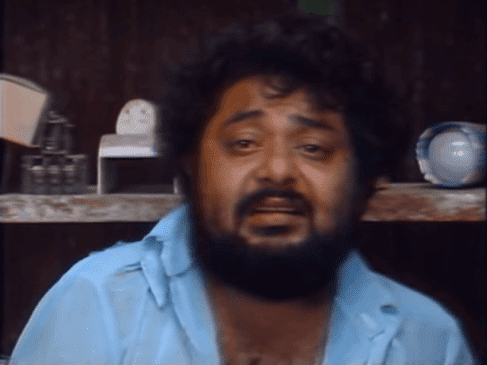 11. Mungerilal Ke Haseen Sapne
Directed by Prakash Jha, Mungerilal Ke Haseen Sapne is an Indian sitcom that aired on Doordarshan channel. The show is based on the life of Mungerilal who is a small-time clerk. His wife dictates him at home, and his boss dictates him at the office. Mungerilal's father-in-law does not leave any chance to humiliate Mungerilal by exaggerating his own achievements as a police inspector. To overcome his frustration, Mungerilal daydreams and takes revenge on his boss and father-in-law. His wife ruins his dreams by waking him up in the middle of dreams. The sweet and hilarious dreams of Mungerilal will make sure you laugh hard.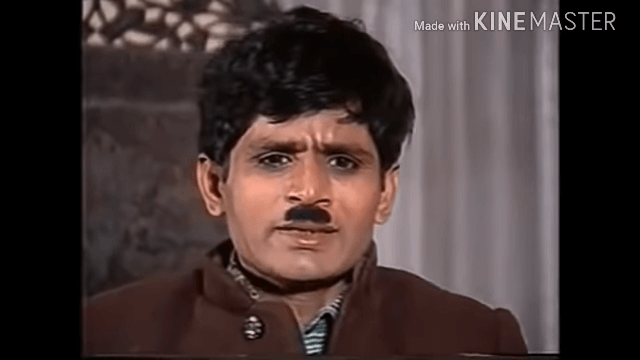 12. Zabaan Sambhalke
First aired on DD Metro in 1993, Zabaan Sambhalke is a Hindi sitcom. Pankaj Kapur, Viju Khote, Shubha Khote, and Tom Alter played the lead roles in the Indian version of the British sitcom Mind Your Language.  Mohan, an engineer by profession has to teach Hindi in school.  Students from all corners of India as well as the world constitutes his class. The whole class as a whole will tickle your laughter bones while learning Hindi.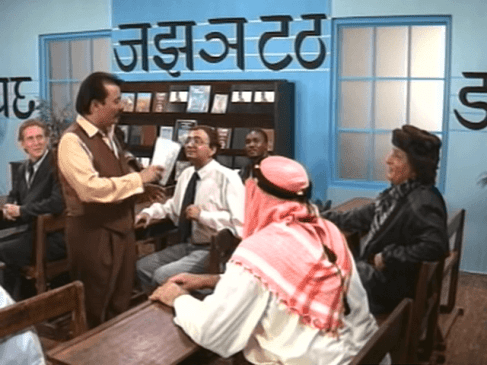 13. Bhabhiji Ghar Par Hain!
Bhabiji Ghar Par Hain! is an Indian sitcom that premiered on the &TV channel in 2015.  The show is based on the story of two couples whose house are in front of each other in Kanpur. Manmohan Tiwari who runs an undergarments' business is married to Angoori. Vibhuti Narayan Mishra who is unemployed is married to Anita. Manmohan Tiwari is attracted to ultra-modern Anita Bhabhi and Vibhuti Mishra is attracted to simple housewife Angoori. Both of them does not leave any chance to flirt with other's wife. While they attempt to impress Bhabhiji, funny situations happen. The show has garnered much acclaim for its characters, stories, comic timings, funny dialogues, and setting.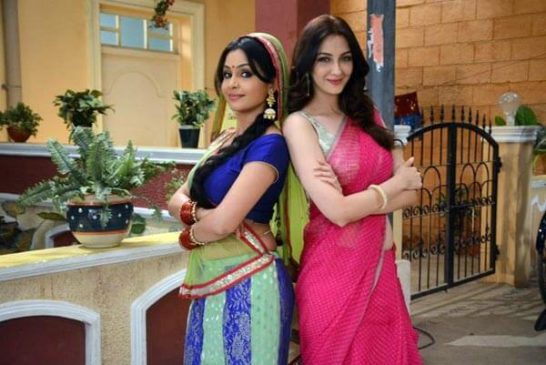 14. F.I.R
Set in the police station of a local town Ravanpur, F.I.R. is a Hindi television sitcom that first aired on SAB TV in 2006.  Kavita Kaushik played the lead role of a Haryanvi police Inspector named Chandramukhi Chautala. While solving cases, she is accompanied by her three subordinates – Head Constable Gopinath Gandothra, Constable Mulayam Singh Gulgule, and Constable Billu. Each day a new case comes to Imaan Chowki and they try to solve the case on most funny and unique ways. Kavita Kaushik received much praise for her role in the show.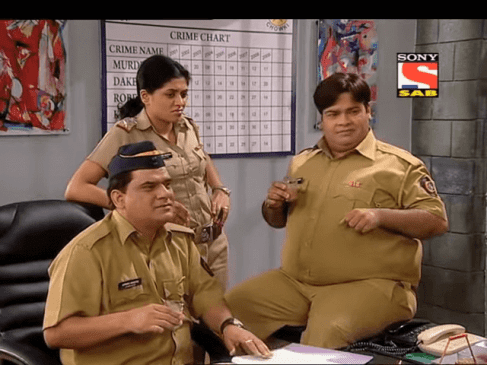 15. Taarak Mehta Ka Ooltah Chashmah
Based on the column Duniya Ne Undha Chashma written by real-life columnist and journalist  Taarak Mehta, The show is one of India's longest-running sitcoms. The show made its debut on Indian television in 2008 and it is still running as of now.  The story of the show revolves around the residents of Gokuldham society located in Goregaon, Mumbai. It is about how they keep facing new problems and how they face those problems together as a family. Dilip Joshi plays the lead role of Jethalal Champaklal Gada who often lands in trouble and takes help of his best friend Taarak Mehta.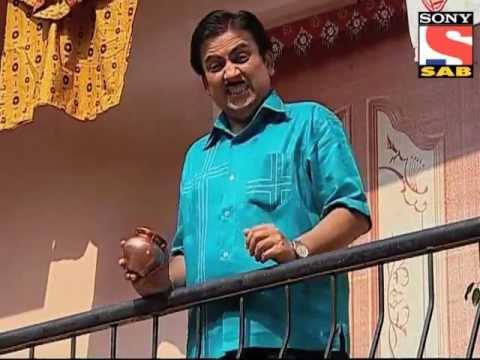 Which one is your favourite Indian sitcom, let us know in the comments section.