Punjabi music along with Bollywood music has always been the soul of the party. In marriage events, birthday parties, college reunions and so on. It has always been there to light up the mood and get the people to work on their moves. We can not think of a function without Bollywood and Punjabi music. Though people promote English songs, it is Punjabi music that makes everyone dance and groove on its beat. Here is a list of the 22 best Punjabi singers for you to enjoy their music, anytime and anywhere.
1. DILJIT DOSANJH
Diljit Dosanjh was born on 6 January 1984, is an Indian singer-songwriter, actor and television presenter who works in Punjabi and Hindi cinema. He is considered as best Punjabi singer and is well known as one of the leading artists in the Indian music industry. He also acts in Punjabi movies and many of them resulted in commercial success, including Jatt & Juliet, Jatt & Juliet 2, Punjab 1984, Sardaar Ji and many more. He is famous for his soothing voice and constant interaction with his fans. His concerts are World famous for their energetic vibes.
2. GURDAS MAAN
Gurdas Maan was born on 4th January 1957. He is an Indian playback songwriter, singer and actor mainly associated with Punjabi and Hindi Music and film industry. He received attention at the national level in 1980 for the song "Dil Da Mamla Hai". After that, he went on to record over 34 albums and has written over 305 songs, which is a remarkable accomplishment.
Maan has starred in blockbuster Bollywood movies and has gained numerous awards which add to his career. His songs are enjoyed by all the generations. He is also considered one of the best Punjabi singers.
3. SURJIT BINDRAKHIA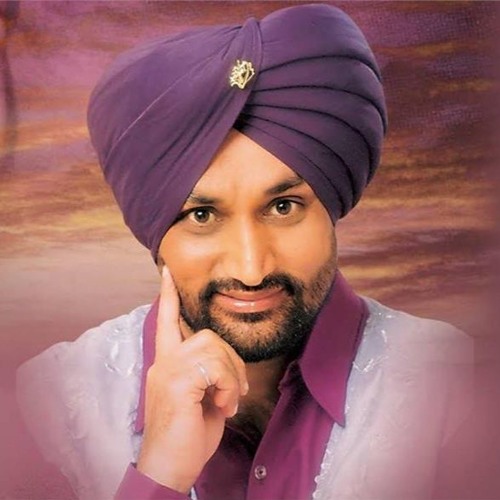 He was one of the best Punjabi singers who was well known for his unique voice and style, in which he sings a note continuously in just one breath. His biggest hits include Meri Nath Dig Paye, Dupatta Tera Satrang Da and many more. He left the world of music in 2003 following his demise He was extremely Famous in the 1980s, 1990s, and 2000s. His voice was recognised as one of the most powerful voices among all the traditional singers, like in Punjab. Throughout his entire career, he was able to capture the hearts of many Indian and international fans.
4. GURU RANDHAWA
Gursharanjot Singh Randhawa, born on 30 August 1991 is a singer, songwriter and music composer, associated with Punjabi, Bhangra, Indi-pop and Bollywood songs. He is well known for his songs "Lahore", "Patola ", "High Rated Gabru", "Daru Wargi", "Suit", "Ban Ja Rani". His songs were an instant hit and his fanbase Is incredibly high in India and on international lands. He has worked with many famous Indian actors, actresses and singers. His songs have crossed millions of views on YouTube and play on famous music platforms like Spotify. He's the new sensation in the music industry and among the best Punjabi singers.
5. SHARRY MANN
His full name is Surinder Singh Mann. He made his debut back in 2011 with his very debut song "Yaar Anmulle ". After a few years, he tried his hand in the film industry. In 2013 he made his acting debut with the movie Oye Hoye Pyar Ho Gaya for which his acting received mixed reviews by the audiences. His very next movie, Ishq Garaari, was very successful at the box office. Adding to the list in 2019 he won Best Music Video at Brit Asia TV Music Awards for "Yaar Chadeya", which was a huge honour. He is also considered one of the best Punjabi singers.
6. GIPPY GREWAL
Rupinder Singh "Gippy" Grewal was born 2th January 1983, he is an Indian actor, singer, film producer and director whose works are over Punjabi and Hindi movie industry. His very single "Phulkari" resulted, highly success in the Punjabi music industry. He made his acting debut in 2010 with the movie, Mel Karade Rabba. He didn't stop there, he has been a part of many more successful movie projects in his career. He won the "PIFAA Best Actor Award" in 2012 along with Diljit Dosanjh for his incredible work. He is also considered one of the best Punjabi singers.
7. NEHA KAKKAR
Neha began performing at small religious events at the very early age of four. She participated in the second season of the singing reality TV show, Indian Idol in which she was eliminated early, unfortunately. Later she gained popularity with many hits like "Sunny Sunny" from Yaariyan and "London Thumakda" from Queen which clearly lifted her career. She proved her versatility in music with the release of a single, "Mile Ho Tum" from the movie Fever which topped the list of most-viewed Bollywood songs on YouTube. She is currently an honoured part of the jury of the show, Indian idol. She is also considered one of the best Punjabi singers.
8. JASSI GILL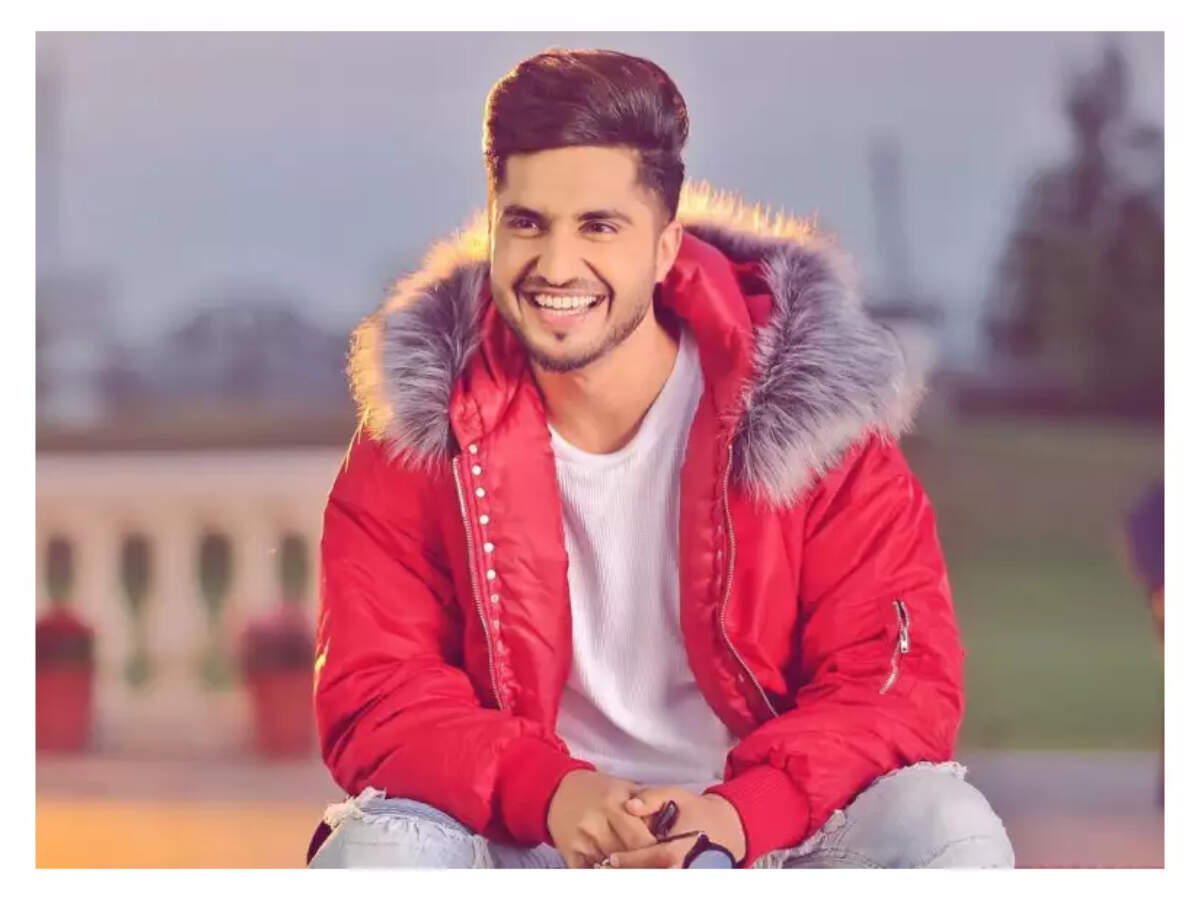 Jasdeep Singh Gill was born on the 26th of November in 1988, is an Indian singer and actor associated with Punjabi and Hindi-language music and films. He made his debut in the Punjabi film industry with the 2014 movie Mr & Mrs 420 and in Hindi cinema with the 2018 film Happy Phir Bhag Jayegi. He made his debut in 2011 with the album Batchmate which included the song "Churiyan" and grabbed attention. In 2012 he followed this up by releasing the next single "Vigrey Sharabi". He is also considered one of the best Punjabi singers.
9. GARRY SANDHU
Gurmukh Singh "Garry" Sandhu, is a singer, Indian songwriter and actor. He's known for his work in the Punjabi music industry. He made his singing debut in 2010. Garry has released popular hits including Illegal Weapon, Yeah Baby, Banda Ban Ja etc. His song illegal weapons 2 is among the most viewed music videos in India which add to his charm as a singer. He was nominated and has won the title of the Best Duet Vocalists for Ik Gal. His popularity is remarkable in India and on international lands. He is also considered one of the best Punjabi singers.
10. KANIKA KAPOOR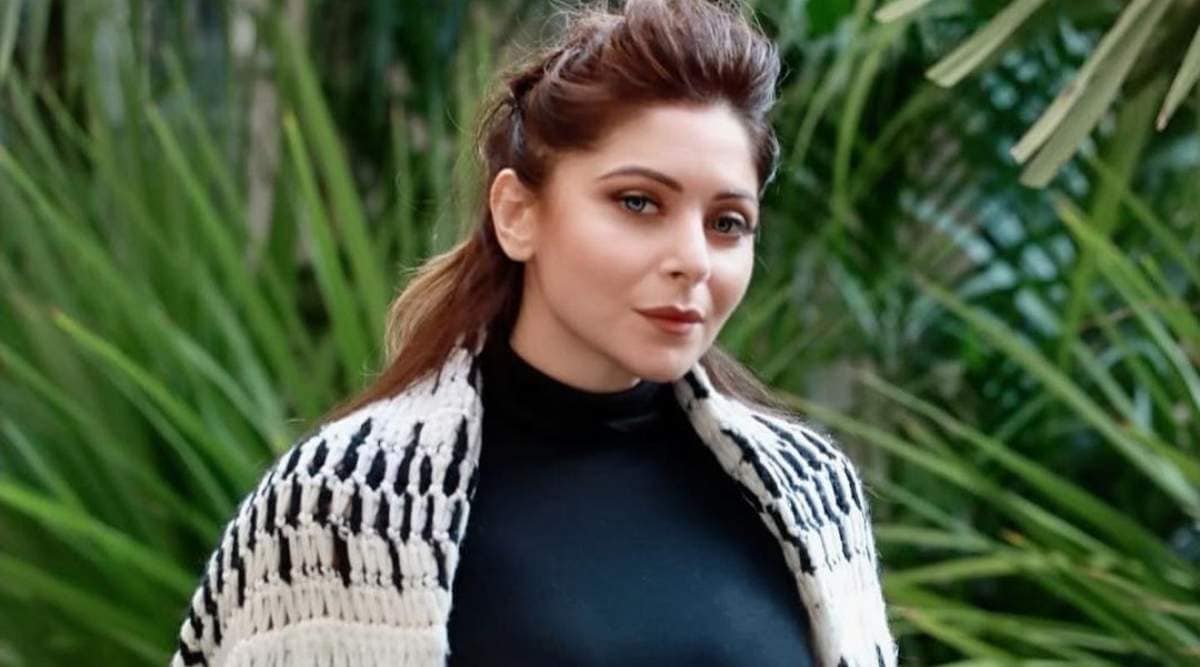 She was born and brought up in Lucknow. She always dreamed of pursuing a career in singing and after getting a divorce from her husband of 4 years, she decided to move to India with her kids. She started her career in India with her first song "Jugni Ji ", released in 2012 was for a music video. The music video instantly became a commercial success which gave her a kickstart in the Indian music industry. She began her career as a playback singer with her very dong baby doll which got the audience hooked with its uniqueness. She is idolized by many aspirants who dream to become a singer one day and now she's among the best Punjabi singers.
11. HARSHDEEP KAUR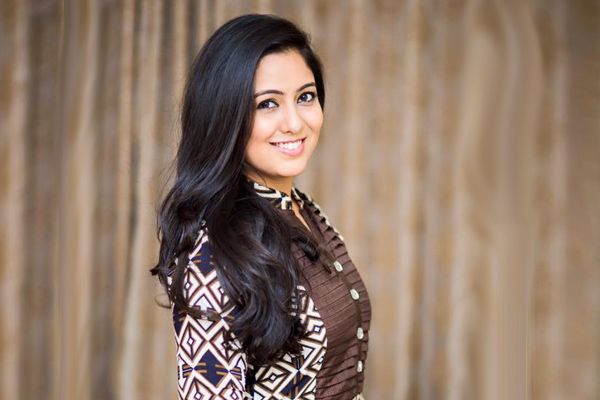 She is an Indian playback singer famous for her Bollywood Hindi, Punjabi, and Sufi songs. She is popularly called "Sufi Ki Sultana". She was born on 16th December 1986. Harshdeep was only sixteen years old when she released her first-ever Bollywood song, "Sajna Main Haari. She's one of the very rare Indian singers to have sung for a Hollywood film. Her song R.I.P., which was composed by the legendary AR Rahman and was a part of Oscar-winning director Danny Boyle's film 127 Hours.
In her career, she has earned many awards, in 2019, she received the IIFA Award for Best Female Playback Singer at the 20th IIFA Awards for the very song "Dilbaro" from the film Raazi which is famous for its smoothness. She is also considered one of the best Punjabi singers.
12. MANKIRT AULAKH
Mankirt Aulakh is a well known Punjab-based singer, music producer, model and actor who has won millions of hearts owing to his charm. He was born on 2 October in the year 1990, in the small town Behbalpur, Fatehabad, Haryana. Before his debut, he was engrossed in Kabbadi however his friends persuaded him to go and try himself in the field of melody. He used to sing in college's youth fests. He also sings at public events like marriage functions and other parties. He is also considered one of the best Punjabi singers.
13. JASWINDER BRAR
She is a well known Punjabi singer who engages herself with traditional folk music. She is well known as the folk queen. She began her career with her album named, Keemti Cheez, in the year 1990. She was honoured with the "Shiromani Punjabi Lok Gayak Award 2010". Throughout her career, she has received many awards. She took a two-year career break when she got married and now is a mother to a daughter. She is also considered one of the best Punjabi singers.
14. JASS MANAK
He is an Indian Punjabi singer-songwriter, well known predominantly for his hit songs, Prada, Suit Punjabi, Lehenga, Viah and Boss. His single Lehenga has featured on the UK Asian Music Chart and also the Global YouTube weekly chart, which is a huge achievement. Manak began his singing career with his very debut song "U-Turn" in 2017. However, the main reason for the attention he received is the song, Parada. He has influenced the young generation because of his style and charming personality. He is also considered one of the best Punjabi singers.
15. HARBHAJAN MANN
He is an Indian-Canadian singer, actor and film producer connected with Punjabi music and cinema. He was born on 30 December 1965. He started singing at a young age in the year 1980 and performed in local shows for the South Asian community while still attending high school in Canada. After realising that the demand for Punjabi music is less in a foreign country, he immediately returned to India and resumed his career. His unique Punjabi-pop style grabbed a lot of attention nationally. He is also considered one of the best Punjabi singers.
16. SIDHU MOOSE WALA
Shhubhdeep Singh Sidhu, famous as Sidhu Moose Wala, is an Indian lyricist, rapper, singer and representative of Punjabi cinema and music. He began his career by composing the lyrics for the song "Permit" performed by Ninja, then moved to choral music with "G Wagon". Moose Wala established a record label and released tracks under his name in 2019. He is a Canadian. His track, "So High," made him famous. PBX1 was the top-selling album on the Billboard Canadian Albums chart. Some of his most popular hits include "Sohne Lagde," "Tochan," "Legend," "Jatti Jeone Morh Wargi," "Jatt Da Muqabala," "295," and "Poison." He was included in The Guardian's 50 emerging artists list for 2020. Ten of his songs have topped the UK Asian chart, a testament to his popularity and heartthrob status. Among the top five tracks on YouTube's Global Music Chart was his song "Bambiha Bole."
17. KARAN AUJLA
Kanan Aujla is an Indian lyricist, singer, and rapper most known for his work in Punjabi music. Among his most popular melodies are "Don't Look", "Indication", "Don't Worry", and "Chitta Kurta". Global YouTube week after week charts have featured his singles "Clue", "Chitta Kurta", "Jhanjar", and "Red Eyes".
Karan Aujla was born on 18 January 1997 in Ghurala. Having lost his parents at a young age, he developed a talent for songwriting. He is supported by a majority of the Punjabi youth. Initially working with Elly Mangat and Deep Jandu, Aujla developed his career alongside them. Among the artists he composed verses for are Jassi Gill, Elly Mangat, Gagan Kokri, Jazzy B, Bohemia, and Sukh-E. Later, he began adding raps to the songs. In no time, he became the lead singer of several tracks.
18. YO YO HONEY SINGH
Hirdesh Singh is an Indian musician, rapper, pop singer and actor known by his stage name Yo Yo Honey Singh. His first career was as a session musician and recording artist, then he turned into a bhangra musician. Shortly thereafter, he began composing movie scores. Currently, he is one of the highest-paid singers in the Indian music industry. He disappeared from the music scene in late 2014, only to emerge the following year before largely avoiding the media. In March 2016, he attributed his absence to his bipolar disorder. In contrast to English, Singh prefers to sing in Hindi and Punjabi. He debuted as an actor in the 2012 film Mirza. His songs are still eagerly awaited by the public and he is loved by them. Songs such as "Break Up Party," "Lungi Dance," "One Bottle Down," and "Birthday Bash" are among his best.
19. JASMINE SANDLAS
Jamb Kaur Sandlas, an Indian-American performer and musician known for her Punjabi songs, is a playback vocalist, songwriter, and entertainer. She has also appeared on the TEDx stage, MTV Coke Studio, and Spoken Word. Sandlas is an independent artist.
Sandlas, a native of Punjab, India and a resident of Stockton, California, consistently sought to pursue a career in singing. Her debut single, "Muskan" (2008), was a hit. With the song "Yaar Na Miley" for the film Kick, she started her Bollywood playback singing career in 2014. Additionally, she became famous for her tracks Bamb Jatt (2017), Sip (2018), and Mithi (2019). In the years since she started making soulful music, she's become a diva. She is known for her songs like "Baddal," "Punjabi Mutiyaaran," "Illegal Weapon," "Sip Sip," and "Veera."
20. SUNANDA SHARMA
Sunanda Sharma is an Indian playback singer and actor. The melody "Billi Akh" marked her debut in this industry. In Sajjan Singh Rangroot, Sharma stars alongside Diljit Dosanjh and Yograj Singh. "Tere Naal Nachna" marked the beginning of her singing career. She began her career making and singing songs on YouTube. Her popularity led to the release of her song, 'Billi Akh'. YouTube views of her song "Jaani Tera Naa" have topped 292 million.
As a very young artist, she gained media attention. Although she came from no musical background, she became an overnight sensation with her single song, Billi Akh. Since then, she has become one of the top ones in the industry and is really making a name for herself. She never disappoints her fans who eagerly anticipate her songs. In addition to releasing her own songs, she has also collaborated with top artists such as Baadshah. Among her most popular soundtracks are "Mummy Nu Pasand," "Duji Vaar," "Jaani Tere Na," "Sandal," and "Patake."
21. NIMRAT KHAIRA
Nimrat Khaira is an Indian artist, actor and playback singer known for her work in Punjabi movies and music. She had been nominated for two Filmfare Punjabi Awards and one PTC Punjabi Film Award. On season three of The Voice of Punjab, she held the first position. She gained popularity after releasing her single "Ishq Kacheri". She performed at the Saras Mela held in Bathinda. In addition, she hosted the third edition of the Radio Mirchi Music Awards with Amrit Maan.
Nimrat also made a name for herself with her performances in reality shows. Her acting in movies has also earned her a good reputation as well. What distinguishes her most is her high pitch notes, which give her voice a folk touch. The soundtracks of "Time Chakda," "Gulabi Rang," "Sohne Sohne Suit," "Rohab Rakhdi," and "Baadla De Kaajle" are some of her most popular recordings.
22. HARDY SANDHU
Hardy Sandhu is a well-known rapper and singer. The lyrics of his songs are filled with deep meanings and feelings, which makes him one of the biggest sensations in the music industry. At first, he was a studio artist, but he eventually began producing and singing his own songs. In 2013, he made a hit with "Soch" and then in 2014 with "Joker," both of which became all time blockbusters. He made his debut with "Tequilla Shot". He has also had songs remade for Bollywood movies.
"Yaaran Da Katchup" boosted Sandhu's acting career. There are several tracks by him that are huge hits of all time. His tracks include "Joker," "Backbone," "Horn Blow," and "Yaar Ni Milya." "Naah," his 2017 duet with Nora Fatehi, was a huge hit in the country. "Naah" and "Kya Baat Ay" made Hardy a national sensation as a singer. As of 2021, he is also the most popular singer in Punjab.