The adventure genre is one of the most difficult to characterize. Adventure movies are magnificent, dramatic, and oftentimes heroic tales about individuals who go on a journey for notoriety, money, or triumph. The finest adventure films can be based on the excitement of travel and discoveries, whether they're trekking through rainforests, chasing through scorching dunes, or cruising through seas. Sailors, princely lords, bandits and hitmen, gigantic sharks, and much gigantic apes are among the cast of protagonists. We're beginning our ultimate quest, scouring the globe for treasures to compile a list of what we consider the top 20 Movies for fans of the genre. So here they are:
List of Top 20 Best Adventure Movies of all time –
| Serial No | Movie | IMDB |
| --- | --- | --- |
| 1 | Harry Potter and the Deathly Hallows: Part 2 | 8.2 |
| 2 | Fantastic Beasts and Where to Find Them | 7.3 |
| 3 | Star wars | 8.6 |
| 4 | Avengers: Endgame | 8.6 |
| 5 | Justice League | 6.1 |
| 6 | X-Men | 7.4 |
| 7 | Big Hero 6 | 7.8 |
| 8 | Zindagi Na Milegi Dobara | 8.2 |
| 9 | The Lion King | 8.5 |
| 10 | Men In Black | 7.3 |
| 11 | Avatar | 7.9 |
| 12 | Life of Pi | 7.9 |
| 13 | Black Panther | 7.3 |
| 14 | UP | 8.3 |
| 15 | Kingsman: The Secret Service | 7.7 |
| 16 | The Suicide Squad | 7.2 |
| 17 | Interstellar | 8.7 |
| 18 | Mad Max: Fury Road | 8.1 |
| 19 | Deadpool | 8 |
| 20 | Jurassic Park | 8.2 |
1. Harry Potter and the Deathly Hallows: Part 2
IMDb rating: 8.2/10
Director: David Yates
Star Cast: Daniel Radcliff, Emma Watson, Rupert Grint, Alan Rickman
Plot: With this final movie, the Harry Potter movie franchise comes to a close lasting over a decade. This film, just like the series, emphasises the importance of cooperation, loyalty, and fortitude. Goblins, spiders, trolls, elves, death eaters, a dragon, and, obviously, he-who-must-not-be-named! A must-watch for all the Potterheads out there.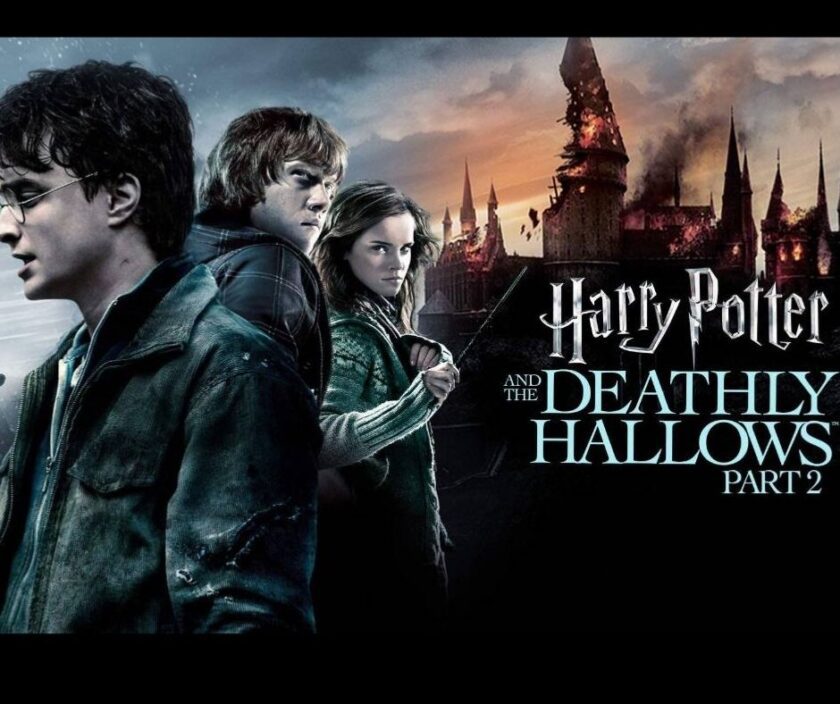 2. Fantastic Beasts and Where to Find Them
Year: 2016
IMDb Rating: 7.3/10
Director: David Yates
Star Cast: Eddie Redmayne, Katherine Waterston, Dan Fogler
Plot: If you are a Harry Potter fan, this movie is a must have in your to-watch list! This is the first instalment in something that is expected to be a multi-part series. It is set in New York City in the year 1926. Newt Scamander (Eddie Redmayne) arrives in New York City from the United Kingdom. He is a connoisseur of "wonderful monsters", and he is seeking to save them from annihilation by teaching magicians about them. While in New York, he gets into trouble and is pitted against an Obscurial (a young strong wizard who wields the evil energy) and Mr. Graves (Colin Farrell). He forms alliances with Tina (Katherine Waterston), a potential love connection, and Queenie (Alison Sudol), a mind reader who exudes Luna Lovegood elegance and is a wonderful friend (Dan Fogler).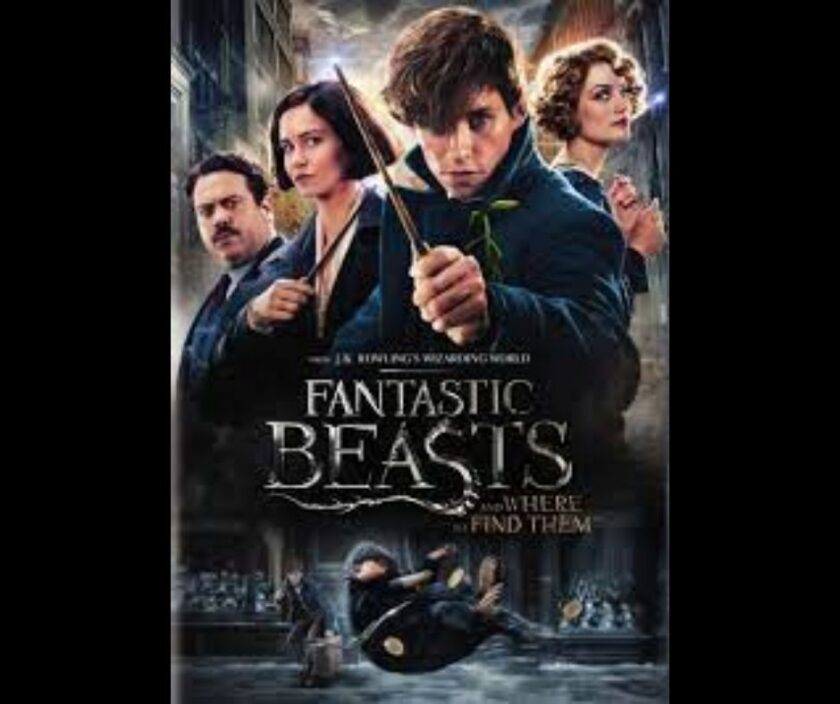 3. Star Wars
Year: 1977
IMDb rating: 8.6/10
Director: George Lucas
Star Cast:Mark Hamill, Harrison Ford, Carrie Fisher
Plot: Regardless of wether folks appreciate it or not, STAR WARS is another one of the revolutionary films that went on to become a worldwide phenomenon. This movie takes place. 'A long time ago in a galaxy far, far away,' The monarch rules over the galaxy as a dictator. Princess Leia (Carrie Fisher) is a member of the resistance, but she is kidnapped by Darth Vader. The teenage warrior Luke Skywalker (Mark Hamill), the valiant knight Han Solo (Harrison Ford), his comrade Chewbacca, and the venerable maestro Jedi Ben Obi-Wan Kenobi (Alec Guinness) must join forces to protect the princess and the galaxy.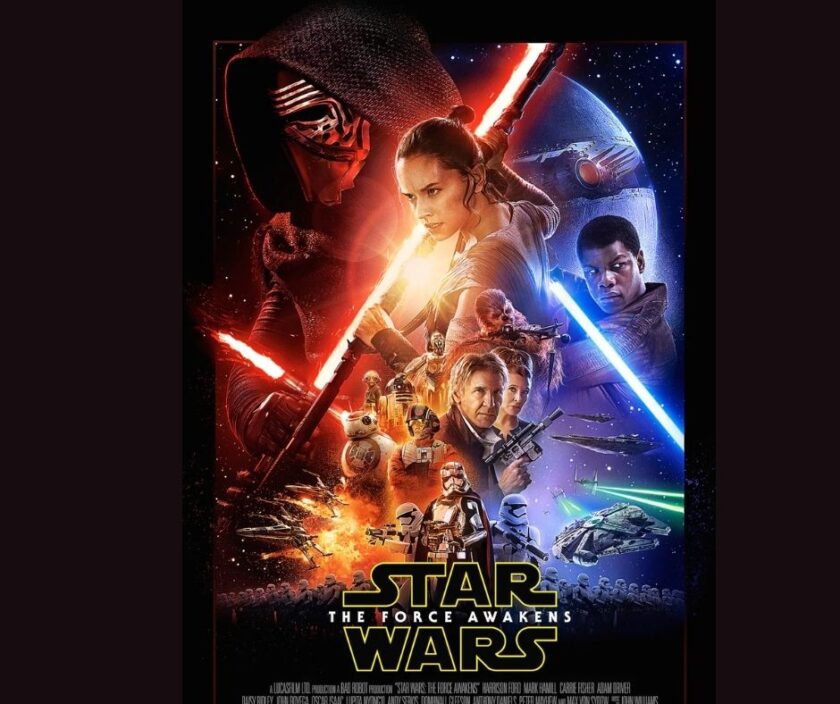 4. Avengers: Endgame
Year: 2019
IMDb rating: 8.4/10
Director: Anthony Russo, Joe Russo
Star Cast: Robert Downey Jr., Chris Evans, Scarlett Johansson, Chris Hemsworth, Tom Holland
Plot: Avengers: Endgame is a massive follow-up to not only Avengers: Infinity War, but also the past decade of Marvel filmmaking. If one has seen a lot Marvel Cinematic Universe films, you've undoubtedly chuckled, been excited, and been affected by this—the very much concluding part in the series' run, which began with Iron Man back in 2008. His demise, as well as that of Captain America and a few others, was a fitting conclusion for them.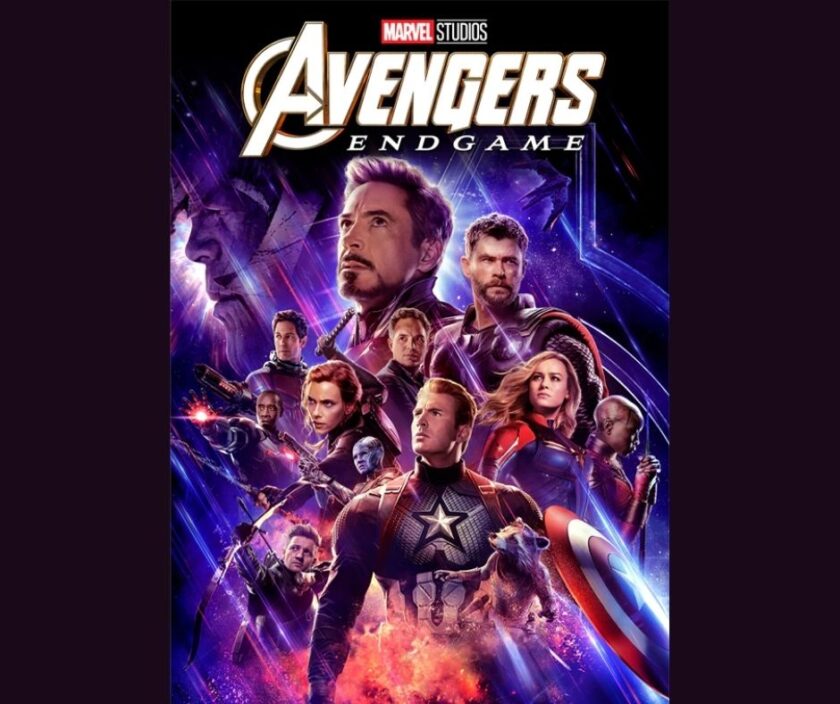 5. Justice League
Year: 2017
IMDb Rating: 6.1/10
Director: Zack Snyder
Star Cast: Gal Gaddot, Ben Affleck, Jason Mamoa
Plot: Justice League is a fun journey in which our childhood DC superheroes save the world from annihilation. To fight Steppenwolf, Batman (Ben Affleck) joins Wonder Woman (Gal Gadot), the Flash (Ezra Miller), Aquaman (Jason Momoa), and Cyborg (Ray Fisher) (CGI). He's a Darkseid being sent to Earth to obtain three boxes in order to gain ultimate dominion. A totally adventure-packed film which is a must-watch!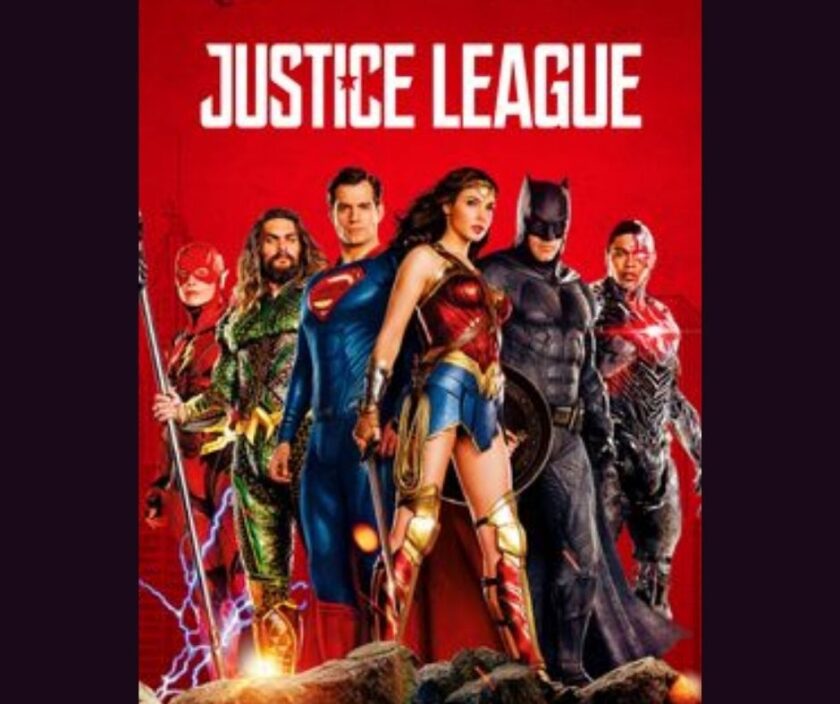 6. X-men
Year: 2000
IMDb Rating: 7.4/10
Director:Bryan Singer
Star Cast: Patrick Stewart, Hugh Jackman, Ian McKellen
Plot: Prof Xavier (Patrick Stewart), a psychic, follically impaired, physically disabled scholar, wants to foster the benign cohabitation of mutants and humankind by educating pupils at his School for Gifted Youngsters how to handle their talents. Magneto (Sir Ian McKellen), an enraged steel mutant, has different plans: he intends to turn the world's diplomatic figures into mutant monsters so that they would not be prejudiced against his type.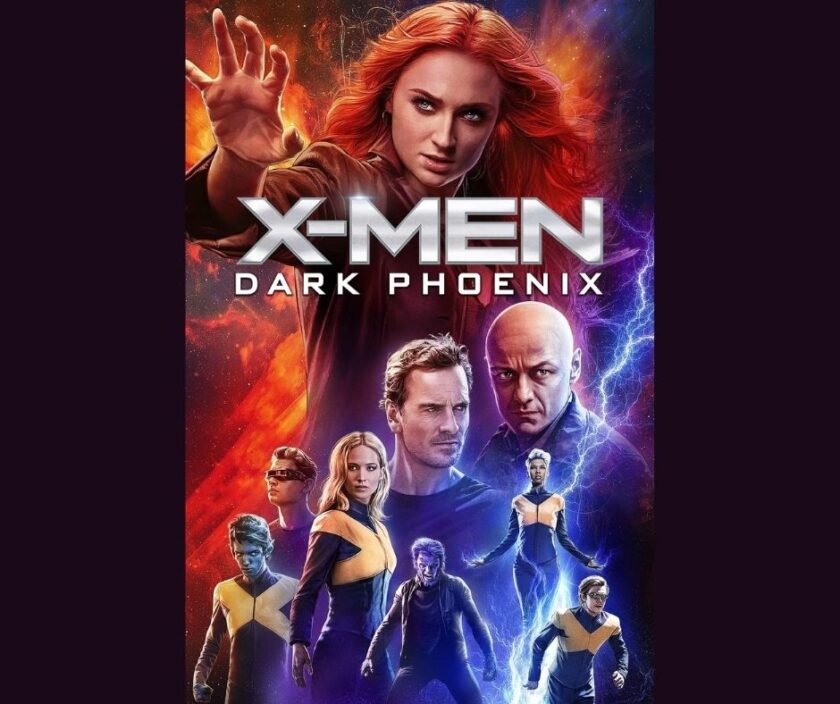 7. Big Hero 6
Year: 2014
IMDb Rating: 7.8/10
Director: Don Hall Chris Williams
Plot: Hiro, a clever young gentleman, is the protagonist of the movie. Hiro, although being very intelligent in the field of robotics, is aimless until his elder brother invites him to his university's research centre. Hiro designs an extraordinary robotic device to gain a grant to the school, one so great somebody is determined to attack to acquire it. Hiro utilises his brother's healthcare robot, Baymax, to assist punishment to the henchman and reinstate order and benevolence to the planet once it's been taken.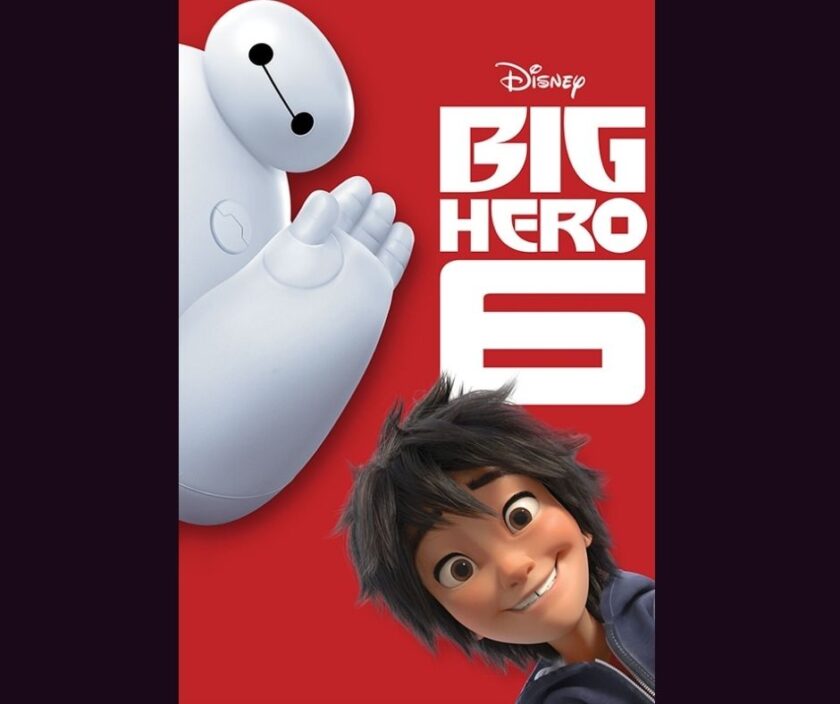 8. Zindagi Na Milegi Dobara
Year: 2011
IMDb Rating:8.2/10
Director: Zoya Akhtar
Star Cast: Hritik Roshan, Farhan Akhtar, Katrina Kaif
Plot: A typical road trip film with a atypical plot, it's helmed by a female director who reunites her brother Farhan Akhtar and Hrithik Roshan, who, along with Abhay Deol, make up the core whose explorations across Spain we pursue due to a deal that was initiated if one of them get decided to marry, as part of an extensive 3-week bachelor's party schedule, they were to each select adventure sport for everybody to participate in. Zoya Akhtar has created a picture that is rich with passion and vitality. The writer-director has done a fantastic job with the picture and deserves a lot of credit.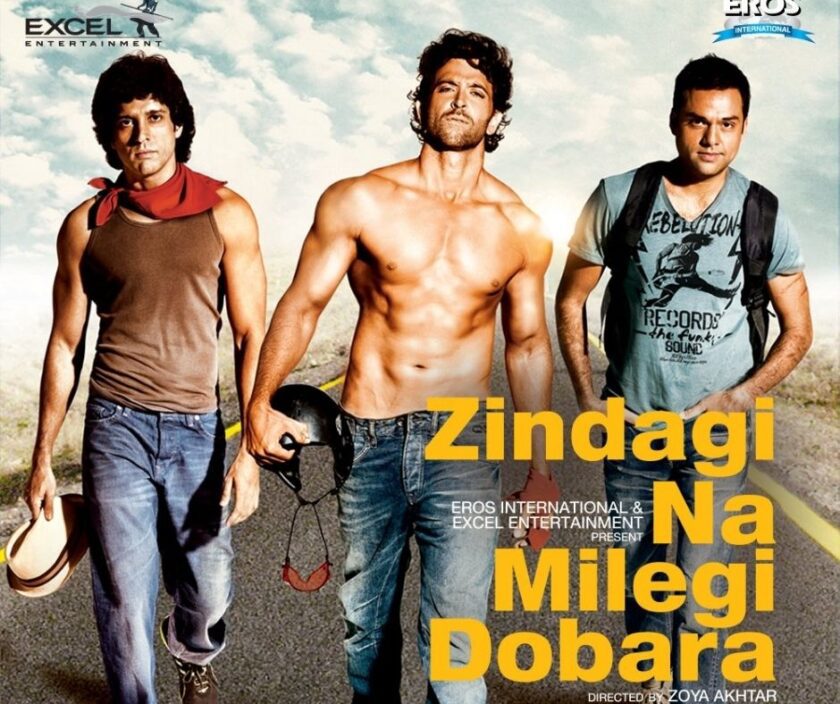 9. The Lion King
Year: 1994
IMDb Rating: 8.5/10
Director: Rob Minkoff, Roger Allers
Plot: This is a fantastic animated piece that tells a beautiful narrative about failure, treachery, and regeneration. It has charming distinct personalities who are cleverly costumed to reveal their true selves. Scar and the Hyenas are the most vile antagonists in the film. This film is unquestionably THE KING OF THE 1990s.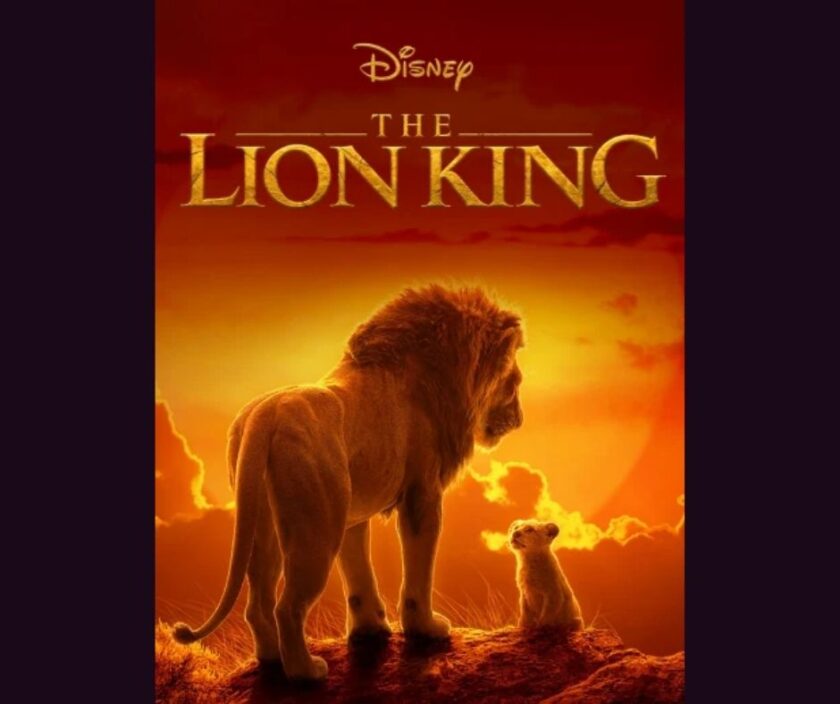 10. Men In Black
Year: 1997
IMDb Rating: 7.3/10
Director: Barry Sonnenfeld
Star Cast: Will Smith, Tommy Lee Jones, Linda Fiorentino
Plot: A NYPD cop (Will Smith) is drafted into a covert operation that follows extraterrestrial life forms on Earth in this entertaining combination of humour, sci – fi, and adventure. Soon after, he and his companion (Tommy Lee Jones) face the most difficult struggle of their lives when the survival of the Earth is threatened by an extraterrestrial insect.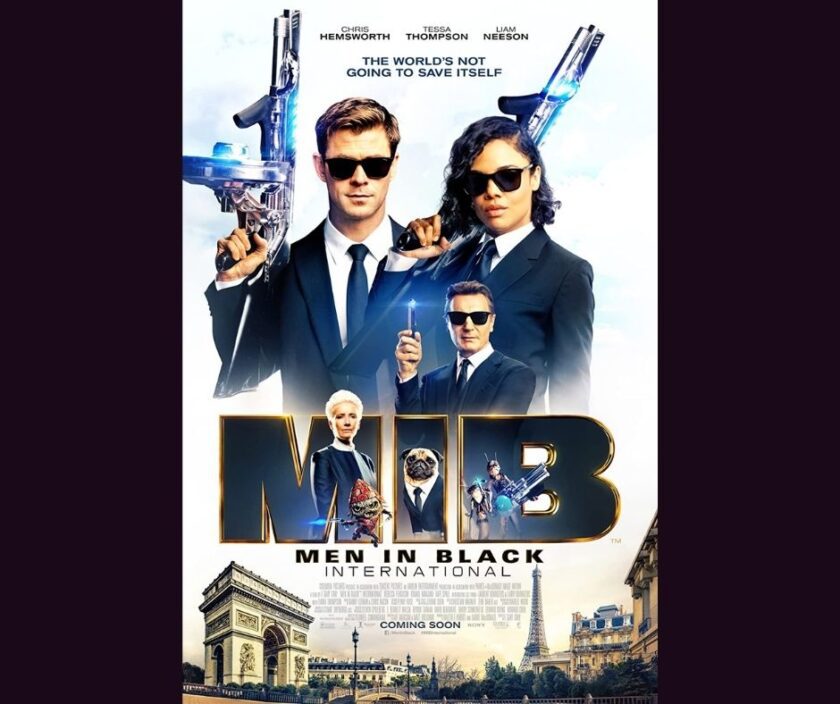 11. Avatar
Year: 2009
IMDb Rating: 7.9/10
Director: James Cameron
Star Cast: Sam Worthington, Zoe Saldana, Sigourney Weaver
Plot: A crippled veteran (Sam Worthington) is given a second chance at life by participating in a study that places him among the inhabitants of Pandora. Once inside, he is vested with the authority to study their style of living so that the army can expel them from their homeland, but the warrior soon realises that the Pandora lifestyle is the way to go. The cinematography, sceneries, settings, hues, make-up, and vfx are spectacular, and they are by far Avatar's most valuable element.
12. Life of Pi
Year: 2012
IMDb rating: 7.9/10
Director: Ang Lee
Star Cast: Irrfan Khan, Suraj Sharma, Adil Hussain
Plot: Nominated for 11 Oscars, Ang Lee's remarkable story is about Pi Patel (Suraj Sharma), a young Indian kid who escapes a shipwreck with only no one but a tiger. Soon after, the two find themselves aboard a lifeboat, unsure of what the lies ahead. The stunning visuals are so captivating to behold that it's difficult to not get engrossed in the surroundings. Lee has made one of the most spectacular, enchanting, and heartwarming pictures.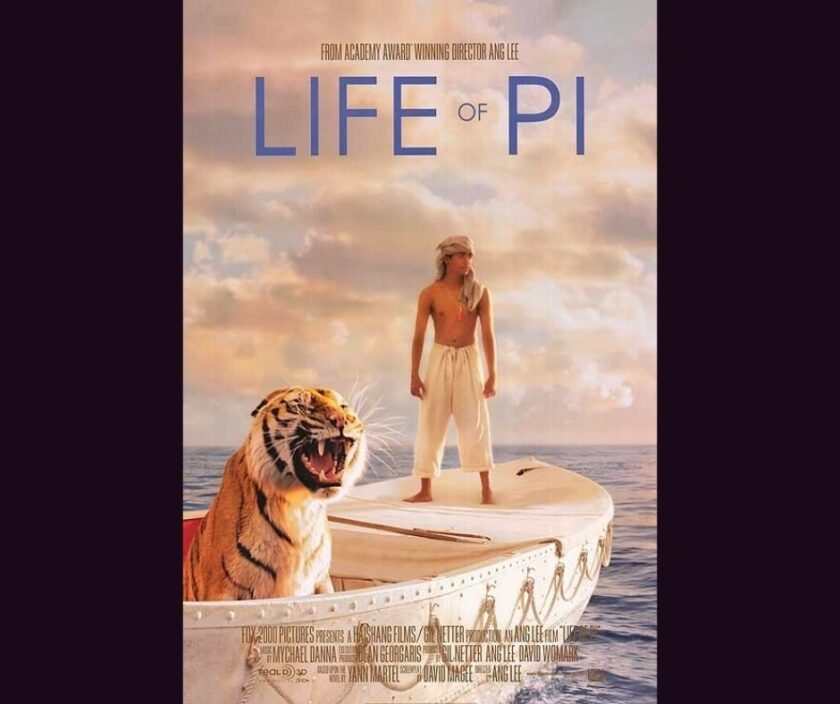 13. Black Panther
Year: 2018
IMDb rating: 7.3/10
Director: Ryan Coogler
Star Cast: Chadwick Boseman, Michael B Jordan, Lupita Nyong'o
Plot: Wakanda Forever! The tale takes place in the mythical African country of Wakanda. We learn about the origins of Marvel's Black Panther in this movie. It has Stan Lee's anticipated cameo as well as the climac combat. Chadwick Boseman has to combat a Mr. T-like character in order to become king, and then he is granted gadgets that would make Indiana Jones jealous. Worshippers of Bast will undoubtedly be thrilled. This is a great adventure film.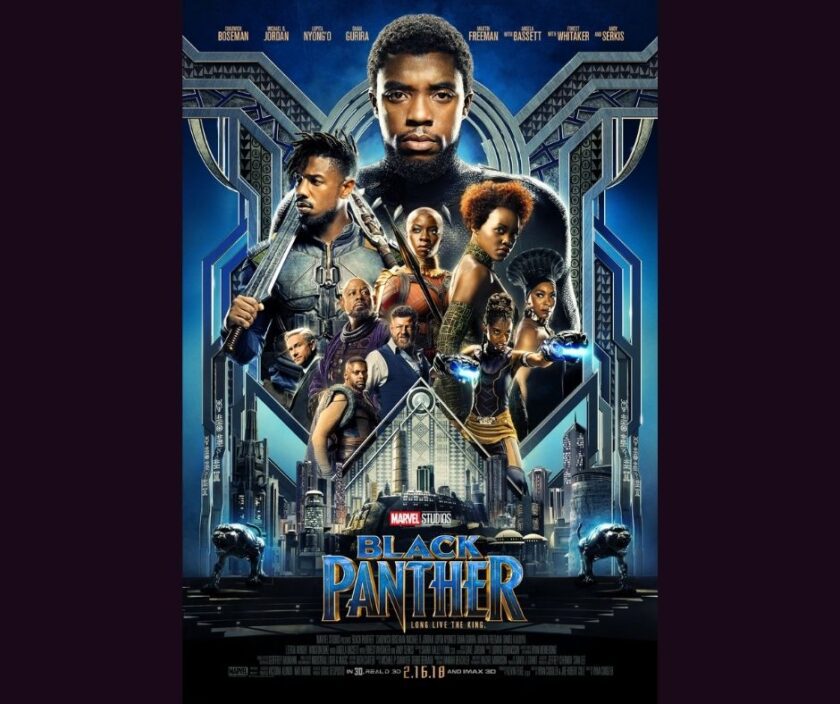 14. Up
Year: 2009
IMDb Rating: 8.3/10
Director: Pete Docter, Bob Peterson
Plot: Carl Fredricksen admired adventurer Charles Muntz and the discovery of Paradise Falls as a small shy boy. Ellie is a lot more lively and a huge Muntz lover. They marry get married and spend the entire lives around each other until she passes away. Carl is now being pursued by a real estate tycoon and is being compelled to enter a retirement center. However, he floats off to Paradise Falls by tying a cloud of helium balloons to his house. Russell, a Backpack Adventure scout attempting to earn the Assisting the Elderly badge, is hauled together on the excursion. The animation is fantastic, with lovely backdrops, well-drawn individuals, and vibrant hues. A movie that makes you feel a thousand emotions.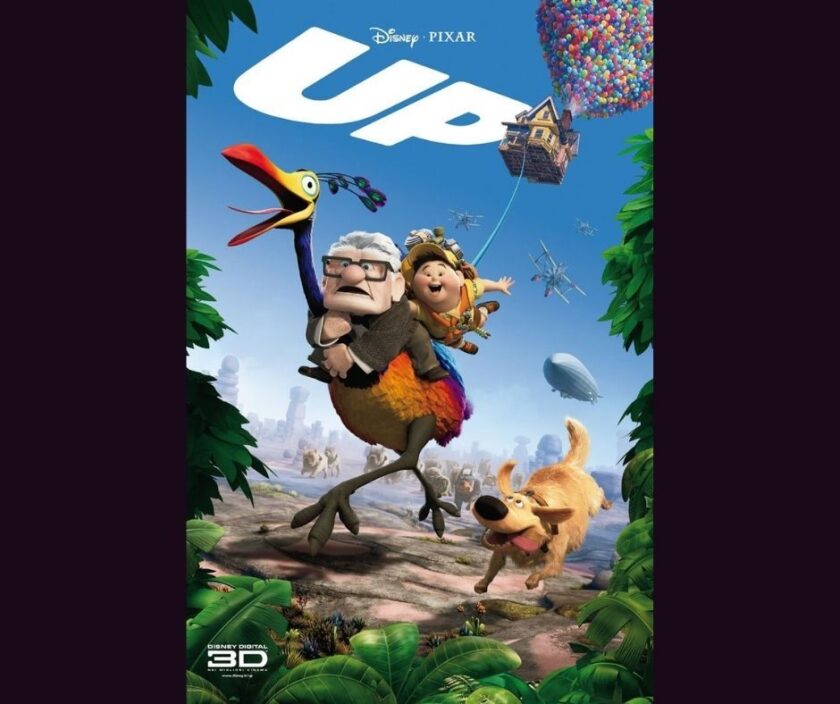 15. Kingsman: The Secret Service
Year: 2014
IMDb Rating: 7.7/10
Director: Matthew Vaughn
Star Cast: Colin Firth, Taron Egerton, Samuel Jackson
Plot: Kingsman is a clandestine spy agency with no ties to any govt, operating in the darkness for no pay and no recognition. The agency's leader is Arthur (Michael Caine). Galahad is played by Colin Firth. He enlists the help of Eggsy (Taron Egerton), a man whose father once saved his life. Valentine (Samuel L. Jackson), an extremely rich supervillain, with a violent remorseless killer named Gazelle and a fatal scheme.
With sleek digital effects, highly innovative cinematography and staging in the action sequences that give the picture a nearly theatrical magnificence, really fascinating devices and bold filmmaking, the movie is elegant and ingeniously constructed.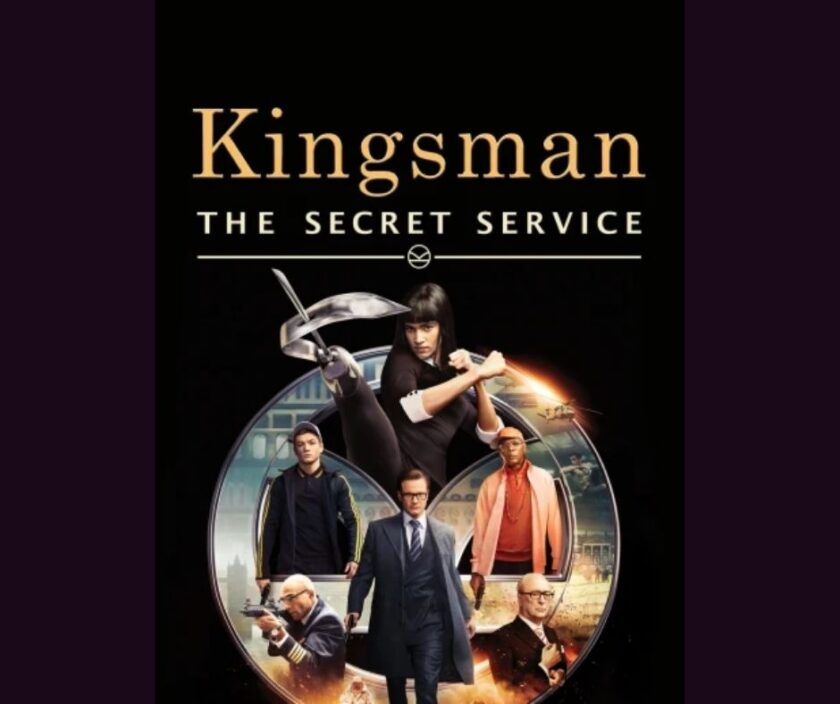 16. The Suicide Squad
Year: 2021
IMDb rating: 7.2/10
Director: James Gunn
Star Cast: John Cena, Margot Robbie
Plot: Harley Quinn (Margot Robbie) is back. Bloodsport (Idris Elba) gets blackmailed to join the squad by Amanda Waller (Viola Davis). The gang is charged with entering the island state of Corto Maltese following an army revolution to wipe out an extraterrestrial starfish, and includes Peacemaker (John Cena), Ratcatcher 2, Polka-Dot Man, King Shark (Sylvester Stallone), and Colonel Rick Flag (Joel Kinnaman).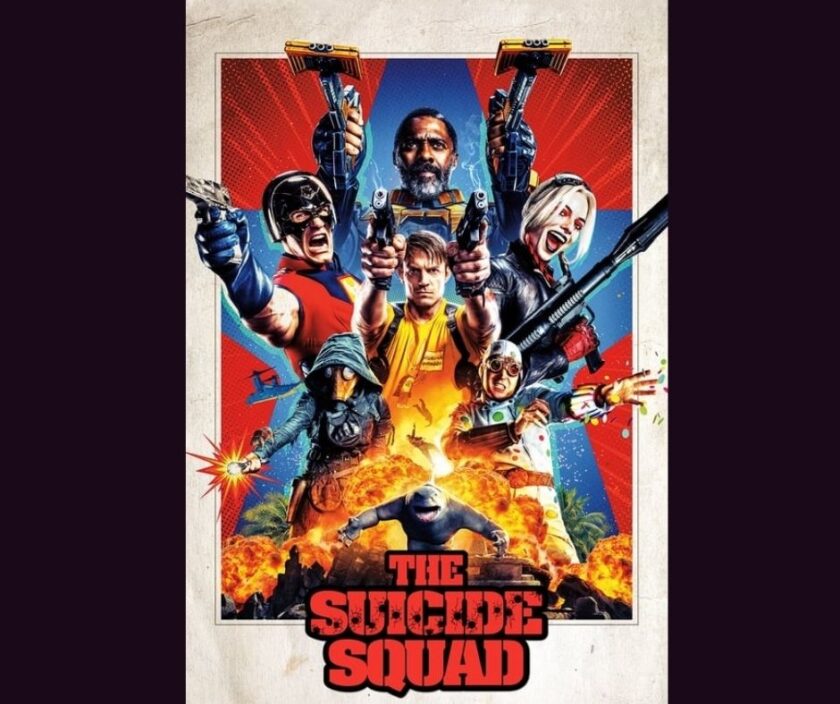 17. Interstellar
Year: 2014
IMDb Rating: 8.7/10
Director: Christopher Nolan
Star Cast: Anne Hathway, Jessica Chastain, Matthew McConoughey
Plot: Christopher Nolan co-writes and directs an engrossing interstellar adventure alongside his brother Jonathan. This film lives up to its billing and is not to be skipped. As if it were a starved Dirt Bowl, the ground is choking. Farmers are generating decreasingly to sustain the people, thus the horizon seems bleak. Interstellar is a sci-fi film about a group of space explorers on a mission to find a new human colony in galaxy. This is one of those rare movies that is guaranteed to blow your mind away.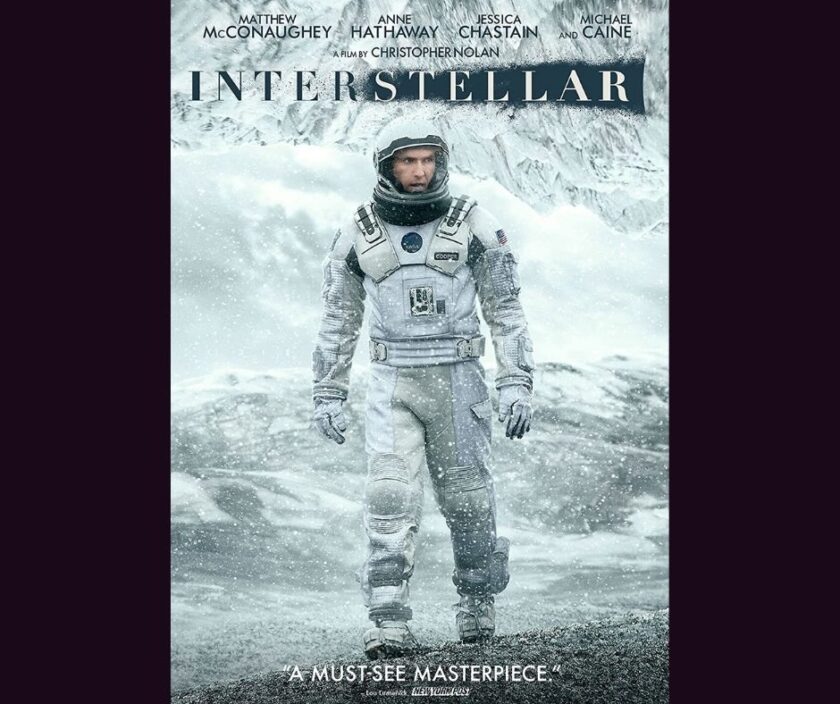 18. Mad Max: Fury Road
Year: 2015
IMDb Rating: 8.1/10
Director:George Miller
Star Cast: Tom Hardy, Charlize Theron, Nicholas Hoult
Plot: Max's (Tom Hardy) former shortcomings to help the vulnerable torment him. Immortan Joe and his soldiers catch him. The battle truck is being driven by Imperator Furiosa (Charlize Theron) to travel to Gas Town and Bullet Farm. However, she has liberated Immortan Joe's captive brides and returned to the Green Place, where she used to live. With War Boy Nux, Max is tied on his automobile (Nicholas Hoult).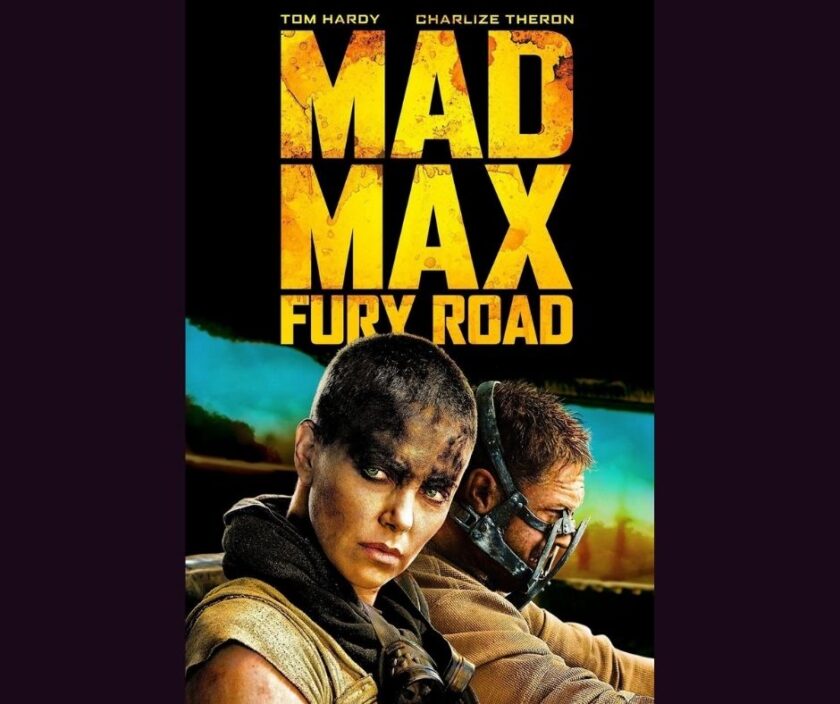 19. Deadpool
Year: 2016
IMDb Rating:8/10
Director:Tim Miller
Star Cast: Ryan Reynolds,Morena Baccarin
Plot: Deadpool is the protagonist of this movie; he possesses abilities and battles evil men, and yet he is nowhere near a superhero. Deadpool is an incredible blend of adventure, humour, satire, and parodies. The plot of the film is quite simple, verging on conventional in nature. But it was the subtle quips and external humour of Deadpool that truly made the film succeed.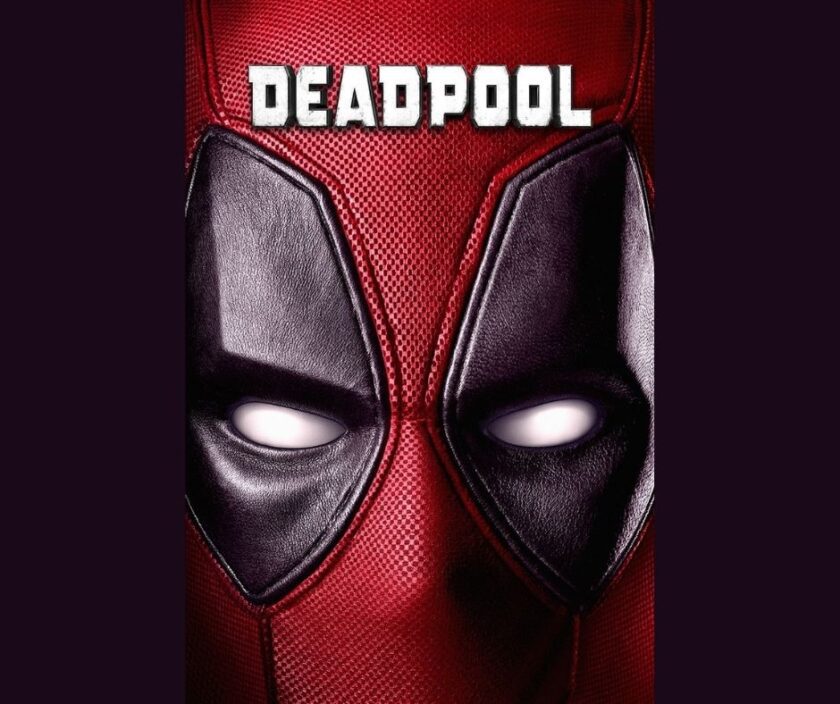 20. Jurassic Park
Year: 1993
IMDb Rating: 8.2/10
Director: Steven Speilberg
Star Cast: Sam Neill, Laura Dern, Jeff Goldbum
Plot: Richard Attenborough, a millionaire, has excelled in resurrecting dinosaurs and has created the Jurassic Park amusement world as a result of his efforts. When human plays with science's mysteries, he will live to repent it, if he lives long enough to see it. The visuals and animations are a cherry on top!