Films are arguably the best art form which can bring out the best in a person. And great films generate a deep connection between moviegoers and the story. Its a trending factor for the movie-goers to know the best of the year's list. Here are the Top 20 best Hollywood Movies of 2018 which you can't afford to miss.
Check out where your favorite starts and ping your favorites.
20. Cold War (2018)
IMDB Rating: 7.8/10
Director: Paweł Pawlikowski
Zimna wojna (original title) is a passionate love story set against the background of the Cold War in the 1950s in Poland, Berlin, Yugoslavia, and Paris, this film tells the story of a musical director (Tomasz Kot) who discovers a young singer (Joanna Kulig), and follows their subsequent love story over the years. The film is loosely inspired by the lives of Pawlikowski's parents.
The story has a good plot line with the vibrating love in the cold days.
19. A Star Is Born (2018)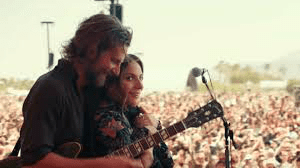 IMDB Rating: 8.1/10
Director: Bradley Cooper
Jackson "Jack" Maine, a famous country music singer privately battling an alcohol and drug addiction, plays a concert in California. He discovers and falls in love with a struggling artist Ally who had just about to give up on her dream to make it big as a singer until Jackson coaxes her into the spotlight. But even as Ally's career takes off, the personal side of their relationship is breaking down, as Jackson fights an ongoing battle with his own internal demons.
The film line is more towards the passionate love in the world of art and music with talents reflecting into the heart of the spectators which makes it appropriate to be in Top 20 films of 2018.
18. Game Night (2018)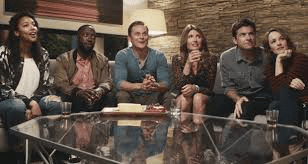 IMDB Rating: 7/10
Director: John Francis Daley and Jonathan Goldstein
A group of friends who meet regularly for game nights finds themselves entangled in a real-life mystery. Its American black comedy mystery film was written by Mark Perez. It stars Jason Bateman and Rachel McAdams, and follows a group of friends whose game night turns into a real-life mystery after one of them is kidnapped by apparent burglars.
It's full of fun and comedy that makes the rigid story wonderful and due to which it could make it to the Top 20 films of 2018.
 17.Annihilation (2018)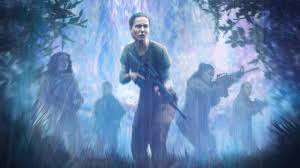 IMDB Rating: 6.9/10
Director: Alex Garland
Annihilation is a 2018 science fiction horror film, based on the novel of the same name by Jeff VanderMeer.
The story follows a group of military scientists who enter "The Shimmer", a mysterious quarantined zone of mutating landscapes and transforming creatures.
A small meteor is shown making its way to Earth. The meteor crashes into the bottom of the lighthouse of Area X, releasing the DNA of an alien world and setting in motion the events of the film.
A science fiction thriller film that can enrich some surreal ideas.
16. Crazy Rich Asians (2018)

IMDB Rating: 7/10
Director: Jon M. Chu
Crazy Rich Asians is a 2018 American romantic comedy-drama film from a screenplay by Peter Chiarelli and Adele Lim, based on the 2013 novel of the same name by Kevin Kwan. The film stars Constance Wu, Henry Golding, Gemma Chan, Nico Santos, Lisa Lu, Awkwafina, Ken Jeong, and Michelle Yeoh. It follows a Chinese American professor who travels to meet her boyfriend's family and is surprised to discover they are among the richest in Singapore.
Rich, lively and a very jovial movie with dramatic set in the rich fantasy of the modern girl.
15. Mamma Mia! Here We Go Again (2018)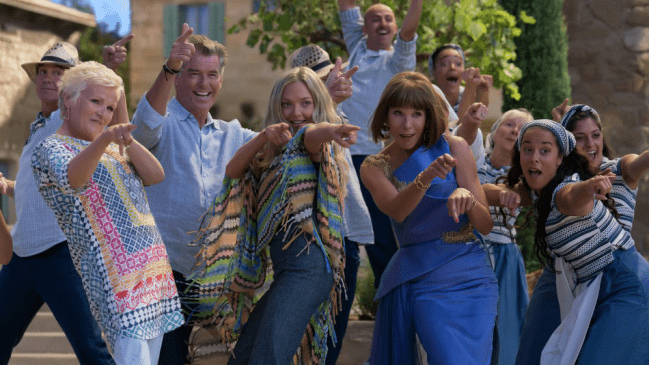 IMDB Rating: 6.9/10
Director: Ol Parker
Mamma Mia! Here We Go Again is a 2018 jukebox musical romantic comedy film from a story by Parker, Catherine Johnson, and Richard Curtis. It is a follow-up to the 2008 film Mamma Mia!, which in turn is based on the Broadway musical of the same name using the music of ABBA. Both a prequel and a sequel, the plot is set after the events of the first film, and also features flashbacks to 1979, telling the story of Donna Sheridan's arrival on the island of Kalokairi and her first meetings with her daughter Sophie's three possible fathers.
Full of lively actions on the musical level with a vibrant story and is a perfect movie to be in the Top 20 films of 2018.
14. Ralph Breaks the Internet (2018)

IMDB Rating: 7.3/10
Director: Rich Moore and Phil Johnston
Ralph Breaks the Internet is a 2018 American 3D computer-animated comedy film produced by Walt Disney Animation Studios and distributed by Walt Disney Pictures. It is the sequel to the 2012 film Wreck-It Ralph about an arcade game villain who wants a role reversal, making it Disney's 57th feature-length animated film.
Ralph Breaks the Internet had its world premiere at the El Capitan Theatre in Los Angeles, California, on November 5, 2018, and was released in the United States on November 21, 2018.
A film for the children with extending treat for the internet freaks.
13. Isle of Dogs (2018)
IMDB Rating: 7.9/10
Director: Wes Anderson
The Isle of Dogs is a 2018 stop-motion-animated science-fiction comedy-drama film set in a dystopian near-future Japan, the story follows a young boy (Koyu Rankin) searching for his dog after the species is banished to an island following the outbreak of the canine flu.
A US–German co-production, Isle of Dogs was produced by Indian Paintbrush and Anderson's own production company, American Empirical Pictures, in association with Studio Babelsberg. The film opened the 68th Berlin International Film Festival, where Anderson was awarded the Silver Bear for Best Director.
Best film treat for all animal lovers.
12.Ocean's Eight (2018)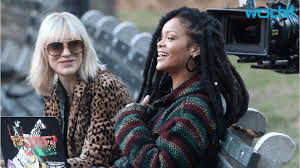 IMDB Rating: 6.2/10
Director: Gary Ross
Ocean's 8 is a 2018 American heist comedy film written by Ross and Olivia Milch. The film is both a continuation and a spin-off from Steven Soderbergh's Ocean's trilogy. The film follows a group of women led by Debbie Ocean, the sister of Danny Ocean, who plan a sophisticated heist of the annual Met Gala at the Metropolitan Museum of Art in New York City, United States.
Metropolitan film with the colorful living world of art.
11. Aquaman (2018)
IMDB Rating: 7.5/10
Director: James Wan
Aquaman is a 2018 American superhero film based on the DC Comics character of the same name and distributed by Warner Bros. Pictures. It is the sixth installment in the DC Extended Universe (DCEU). It is the third live-action theatrical film featuring Aquaman, following Batman v Superman: Dawn of Justice (2016) and Justice League (2017), and the first full-length feature film centered around the character. In Aquaman, Arthur Curry, the heir to the underwater kingdom of Atlantis, must step forward to lead his people against his half-brother, Orm, who seeks to unite the seven underwater kingdoms against the surface world.
A film with a ride into the deadly yet the most beautiful sea life of all time.