Are you among those who enjoy watching horror movies at night? Well, this article is for you. As every time is a good time for a horror pick, here you go with 33 amazing horror movies on Netflix that will satisfy the 'horror movie lover' you carry within you.
1. CONJURING (2021)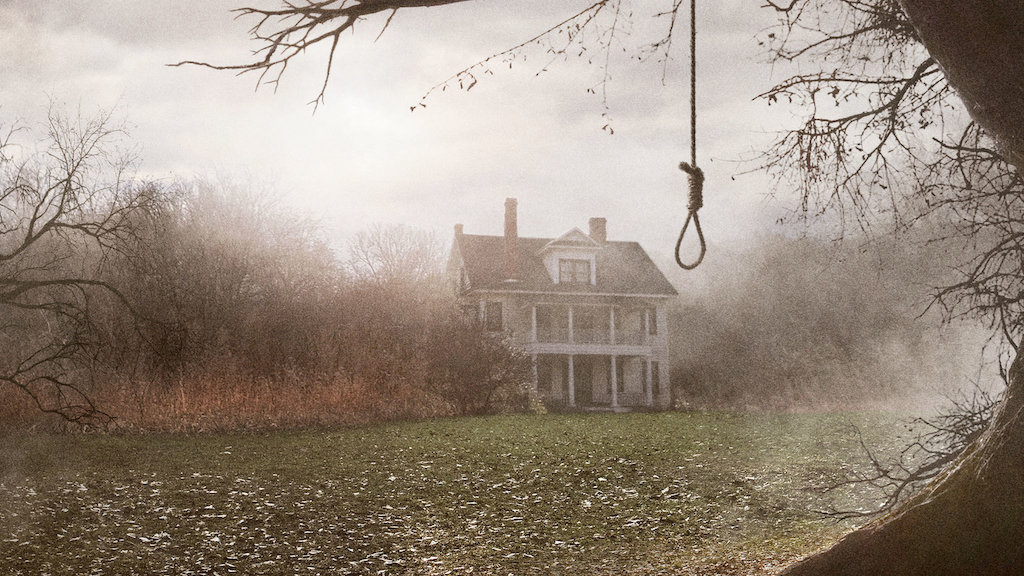 IMDb Rating – 7.5/10
Cast – Vera Farmiga, Patrick Wilson, Lili Taylor
Runtime – 112 minutes
The Warren files later renamed The Conjuring is one the most celebrated horror movies which is one of its kind. It is based on real-life experiences which were investigated by paranormal investigators Ed and Lorraine Warren who helped a family terrorized by a dark presence in their farmhouse. This movie has received favourable support from critics for its uniqueness and perfection. It is among the best horror movies on Netflix.
2. THE NUN (2018)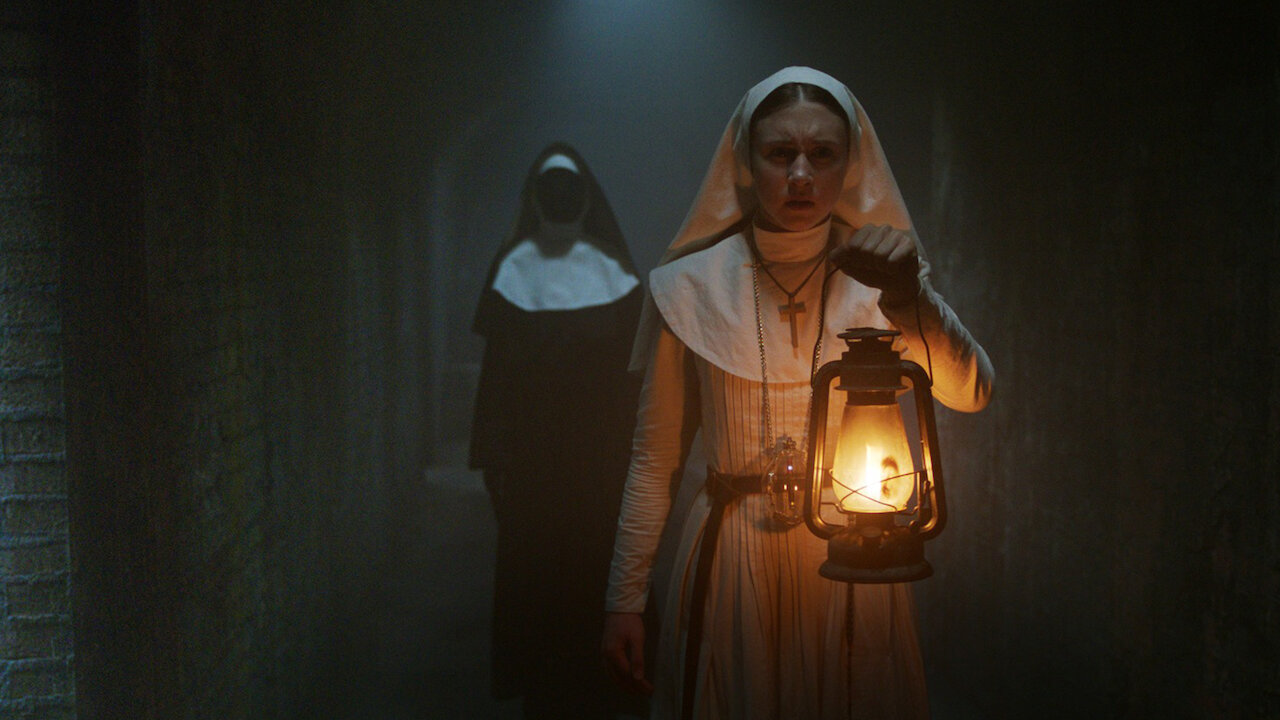 IMDb Rating – 5.3/10
Cast – Taissa Frminga, Bonnie Aarons, Damian Bichir, Jonas Bloquet.
Runtime – 1hr 36m
It's a story about a nun who used to live at Cloistered Abbey in Romania when there was a priest who was sent to investigate the haunted Castle. Together they uncover the unholy secret about the demon named VALAK which was in the form of a demonic nun. It's interesting to watch both of them trying to save their own lives while fighting the demonic NUN . The story is interesting. The movie has various scary jumpscares. It is among the best horror movies on Netflix.
 3. ANNABELLE COMES HOME (2019)
IMDb Rating – 5.9/10
Cast – Vera Farminga, Patrick Wilson, Madison Iseman, Katie Sarife, Samara lee.
Runtime – 1hr 46m
Another great movie inspired by ed and Lauren Warren. This is a story when they both bring the possessed doll ANNABELLE to keep her safe in their home. But things didn't go as planned. One day, when Judy and her babysitter Mary Ellen were alone in the house after the Warrens left to investigate the case, Annabelle set Free unleashing the demonic activity in their home. It's a nice thriller movie with nicely directed film, especially the WEREWOLF scene. It is among the best horror movies on Netflix.
4. VERONICA (2017)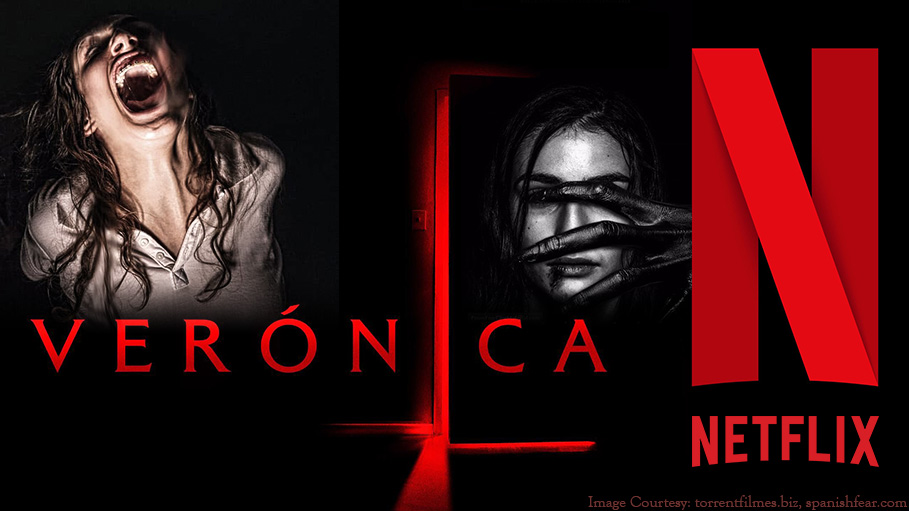 IMDb Rating – 6.2/10
Cast – Sandra Escancena, Ivan Chevero, Claudia Plancer, Bruna Gonzalez, Ana Torrent.
Runtime – 1hr 46m
Veronica movie is a very DARK concept horror movie. This movie has both negative points and positives . The Negative of this movie is that the movie is overhyped and slow paced. The movie takes a lot of time to settle and introduce the characters. Sometimes I was feeling bored. And if we talk about positives then sure this movie is sometimes thrilling, creepy.
The story is about a teenage girl who tries to summon the spirit of her father using an OUIJA board during the time of solar eclipse but things start to get out of hand when she loses her consciousness and feels a demonic spirit in her body. It was clear that the spirit was not of her father it was of a DEMON. It is among the best horror movies on Netflix.
5. IT CHAPTER 2 (2019)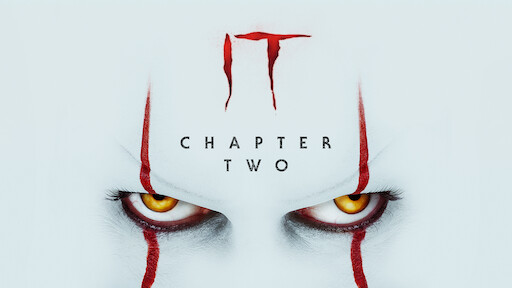 IMDb Rating – 6.5/10
Cast – Jessica Chastin, Bill Hader, James McAvoy, Bill Skarsgard(It), Jay Ryan, James Ransone, Isaiah Mustafa, Andy Bean.
Runtime – 2hr 50m
27 years have passed since the last Pennywise incident. As the LOSERS CLUB promised they will come back after 27 years to put an end to the pennywise. The story is the continuation of the 1st part of the movie IT . This movie is one the scariest movies available on Netflix. And those who are scared of clowns or pennywise they should stay away from this movie because after watching (IT) u will surely hate clowns more this movie is not for faint of hearts people.
The story is sometimes intensely creepy, but on the other hand, the characters are funny as well. It is a perfect combination of a strong terrifying vibe and funny as well. It's a must-watch movie (unless you are afraid of clowns ). It is among the best horror movies on Netflix.
6. UNFRIENDED (2014)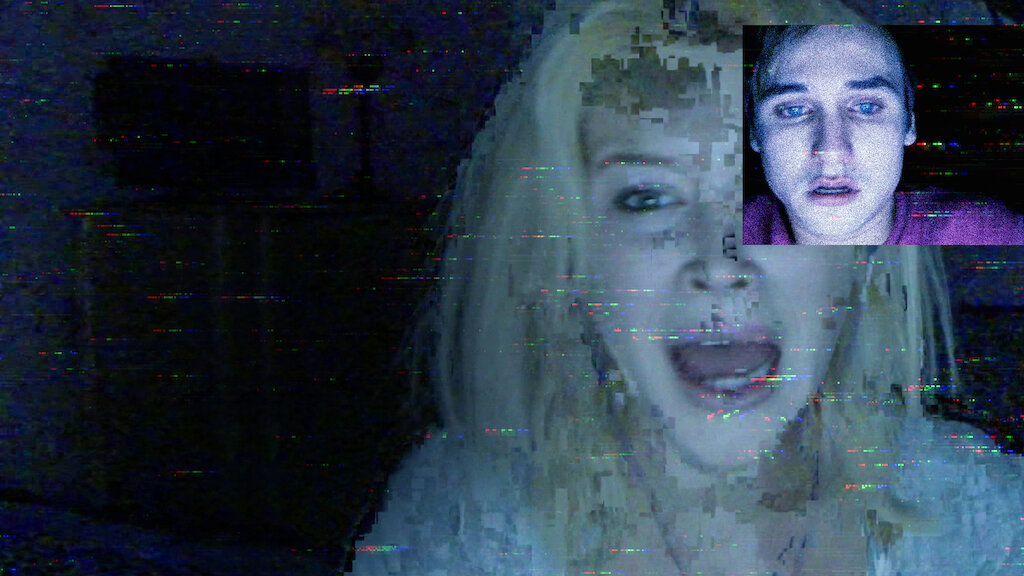 IMDb Rating – 5.5/10
Cast – Shelley Henning, William Peltz, mases Storm
Runtime – 1hr 23 m
Released in 2014, unfriended has left its mark on the audiences. A group of six high school friends receives a Skype message from a friend who killed herself exactly a year ago. All of them believe it to be some prank. However, this changes when all of their secrets are revealed and they immediately understand that they are caught in something supernatural. More dirty secrets are revealed further as they start dying one after the other. It is among the best horror movies on Netflix.
7. INSIDIOUS 2 (2013)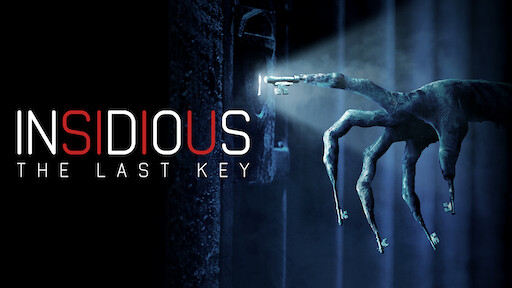 IMDb Rating – 6.8/10
Cast – Lin Shay, Leigh Whannell, Patrick Wilson
Runtime – 1hr 46m
Renai is questioned by a police detective regarding the recent supernatural events taking place in the house. As the investigation proceeds, the Lorraine family decides to move to the old house of Larrain. Renai confronts a woman in white and simultaneously Josh starts showing some strange behaviour at House. As things start getting darker , Lorraine looks for Elise's partner and Tucker in search of answers. It is among the best horror movies on Netflix.
8. US (2019)
IMDb Rating – 6.8/10
Cast – Jordan Peele, Lupita Nyong'o, Elizabeth mass
Runtime – 2hr 1m
A vacation that was meant to be beautiful and comforting turns out to be dark and dangerous. The Wilson family plans to visit Santa Cruz, California, to meet their very old friend Tyler's family. It was a happy day at the beach where their young son almost went missing causing them to be extra protective. Little did they know after returning there's a whole bunch of evil waiting for them. It is among the best horror movies on Netflix.
9. PIHU (2017)
IMDb Rating – 6.7/10
Cast – Pihu Myra, Prerna Vishwakarma, Rahul Bagga
Runtime – 1hr 33 m
The movie is based on a little girl who is only two years old. She lives in a family with complicated relations. She's trapped in the house. There were Many senses which could lead your heart to thump and get you all goosebumps. The movie received recognition in Many international film festivals. Pihu was chosen as an official entry for prestigious film festivals in Morocco, Iran, palm springs. In Morocco the title of the best movie landed on Pihu. It is among the best horror movies on Netflix.
10. DON'T BREATHE (2021)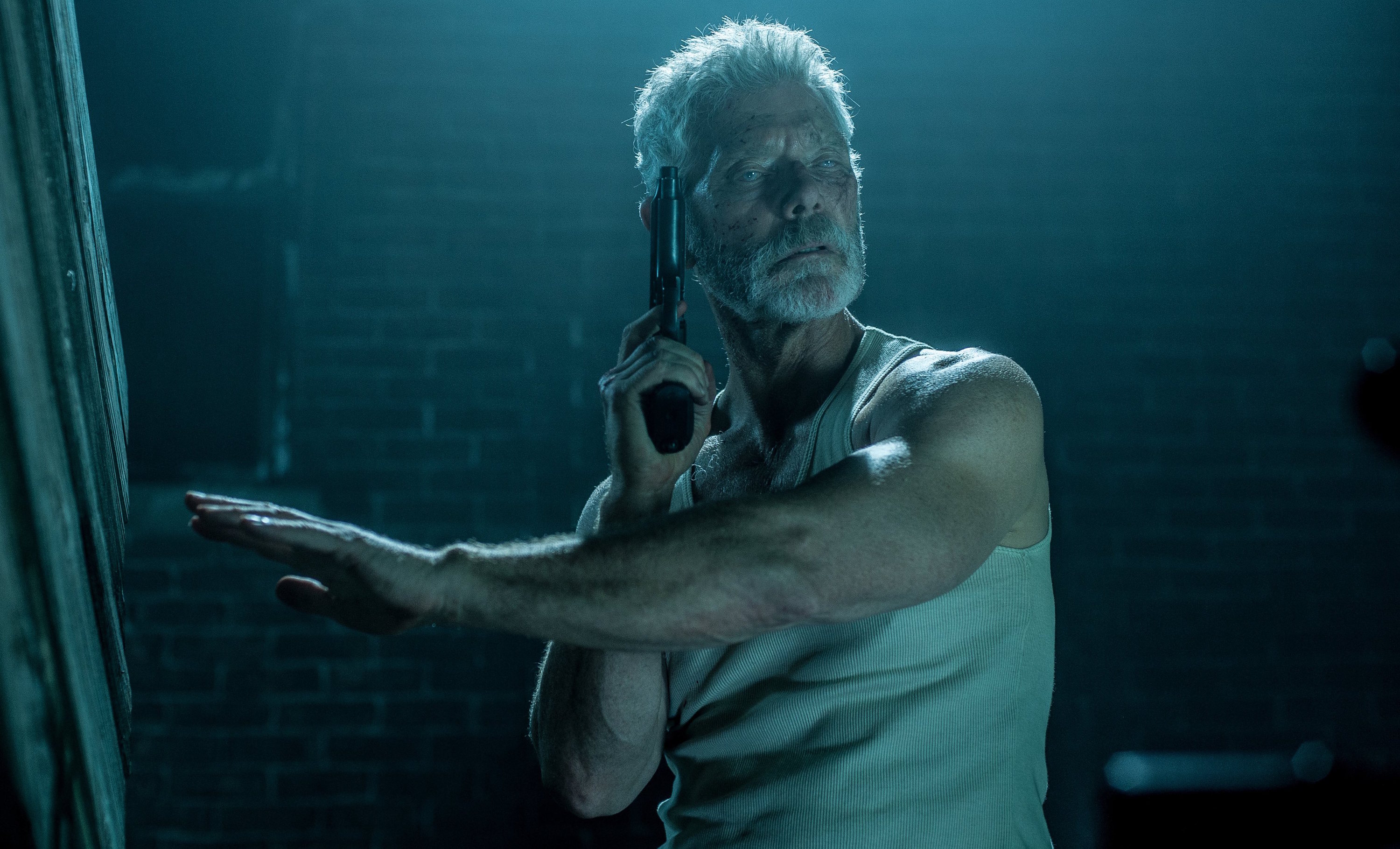 IMDb Rating – 7.1/10
Cast – Stephen Lang, jane levy , Dylan Minnette
Runtime – 1hr 28m
The story revolves around a young woman who is desperate to do anything that could help increase the lifestyle of her and her dear younger sister. She eventually ends up participating in a house robbery with her friend Alex and her own boyfriend. Soon they realise the blind old man whom they were trying to trick was not as simple as he seemed just like the house which was full of dark secrets. It is among the best horror movies on Netflix.
11. THE SILENCE (2019)
IMDb Rating – 5.3/10
Cast – Kiernan Shipka, Stanley Tucci, Miranda Otto
Runtime – 1hr 30m
This very story revolves around a family who is finding it difficult to survive in a world traumatized by a dangerous and deadly species. Which has evolved for around a million years in the womb of darkness. The family somehow is able to seek refuge in a highly remote haven. Where they are less haunted and can patiently wait for the invasion. They could not help but wonder, what kind of world would greet them when they will be ready to emerge in the coming future. It is among the best horror movies on Netflix.
12. THE POSSESSION (2012)
IMDb Rating – 5.9/10
Cast – Jeffrey Dean, Natasha Calis, Kyra Sedgwick
Runtime – 1hr 32m
Released in 2012, this movie revolves around a family who recently encountered a divorce between the parents, Clyde decides to spend the weekend in their new house with his two daughters, Emily and Hannah. On their way, Emily buys an antique wooden box in a yard sale. Soon after discovering the way to unlock it, she starts showing unstable behaviour which was pretty unlikely from a silent natured girl like her. She developed a strange obsession with the box. Clyde decides to do whatever it takes to protect her from evil. It is among the best horror movies on Netflix.
13. THE CURSE OF LA LLORONA (2019)
IMDb Rating – 5.3/10
Cast – Linda Cardellin, Patricia Velásque, Raymond Cruz
Runtime – 1hr 33m
After ignoring the continuous warning of a troubled mother who is suspected of child endangerment, a common social worker and her young kids soon enter the room of dismay where they are haunted by supernatural energies. To protect herself and her kid's life, she could only rely upon a disillusioned priest. Their only hope is the mysticism he practices to keep evil at bay where faith and fear collide. The storyline is full of twists and turns, making this movie worth watching. It is among the best horror movies on Netflix.
14. OUIJA (2014)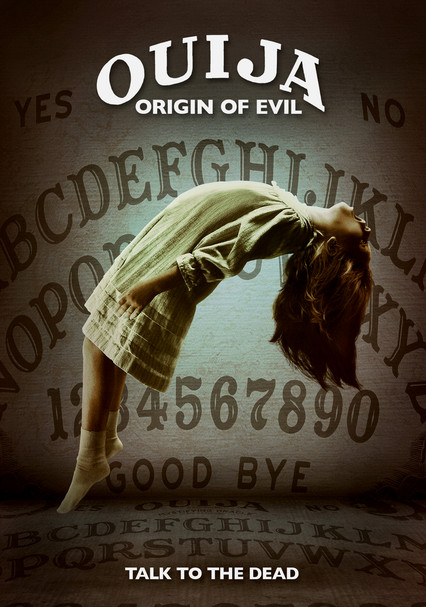 IMDb Rating – 4.5/10
Cast – Olivia Cooke, Shelley Hennig, Ana coto
Runtime -1hr 29m
After the tragic passing of her dear best friend Debbie, who committed suicide, Lain brings her sister and her friends Pete, Isabelle, Trevor to play with the legendary Ouija board, and try to communicate with Debbie. However little did they know that this simple experiment of their will unleashes an evil spirit who threatens them and wants each one of them dead. With the turn of events, Lane finds out about the dark secret behind her best friend's death. The story would keep the audience in place with the amazing acting by the star Cast. It is among the best horror movies on Netflix.
15. JESSABELLE (2014)
IMDb Rating – 5.4/10
Cast – Sarah Snook, Mark Webber, Joelle Carter
Runtime – 1hr 30 m
Jessabelle decides to move together with her boyfriend after finding out about her pregnancy. On the way to their house they meet a horrific accident causing the death of her boyfriend and their unborn child. She herself barely manages to survive. The hospital advises her to contact her family which leads her to reconnect with her estranged father. In the home she finds some videos of her mother reading the tarot card.
As soon as her father sees her with the video he throws it away. She tries to watch again when he's not around and finds her mother saying that she is haunted. In the next attempt to destroy the video, her father dies, he's burnt to death. During his funeral, she meets an old friend to whom she shares, what her mother said. It is among the best horror movies on Netflix.
16. INSIDIOUS 3 (2015)
IMDb Rating – 6.1/10
Cast – Stefanie Scott, Lin Shaye , Leigh whannell
Runtime – 1hr 28m
Quinn Brenner is desperate to connect with her dead mother, she asks Elise Rainier for help, who is a physicist. However, she immediately refuses to do so because of some childhood events. Later Quinn Brenner starts to recognise paranormal activities in her house which starts to get dangerous as time passes. After encountering a vicious attack, her father runs to Elise for help. It is among the best horror movies on Netflix.
17. SINISTER (2012)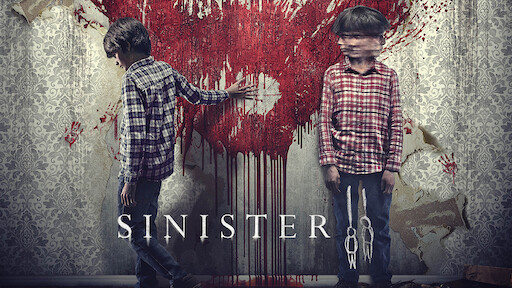 IMDb Rating – 6.8/10
Cast – Ethan Hawke, James Ransome, Nicholas King
Runtime – 1hr 50m
Ellison Oswalt, a crime writer, who is troubled by writing, decides to move his family into a house. The house where a crime took place and the previous owners were killed. His family has no idea about this. In the house, Oswalt starts discovering, he finds a bunch of videotapes that were full of the murder scenes. Before he knows it he has already become strangely addicted to the tapes. However, in his research, he crosses a line which he was not supposed to. Soner it leads to dangerous activities which are aimed towards him and his family. It is among the best horror movies on Netflix.
18. #Alive (2020)
IMDb Rating – 6.3/10
Cast – Park Shin-ye, yoo Ah- In,Joo Bo-Bi
Runtime – 1hr 39 m
The movie was released in 2020. The movie is unique on its own. A sudden outburst of an unknown deadly infection is rapidly spreading across the entire city. In no time every single human being in the city gets infected apart from one. Who unknowingly manages to safeguard himself through isolation. The whole Story revolves around him and his desperate struggle to survive. It is among the best horror movies on Netflix.
19. His House (2020)
IMDb Rating: 6.5/10
Cast: Wunmi Mosaku, Sope Dirisu, Matt Smith
Runtime: 1h 33min
With a tragic beginning, the film handily out-grudges The Grudge in the early going by leaving ghosts strewn across the floor and along the stairs where the protagonists can trip over them. This film is ultimately about the inescapable innate grief of immigrant stories, a companion to contemporary independent films. Weekes is deeply captivated by Bol and Rial as individuals, by their history, what prompted their departure, and most importantly, by what they did to leave. Weeks is equally passionate about making his viewers jump out of their seats.
20. HOSPITAL (2020)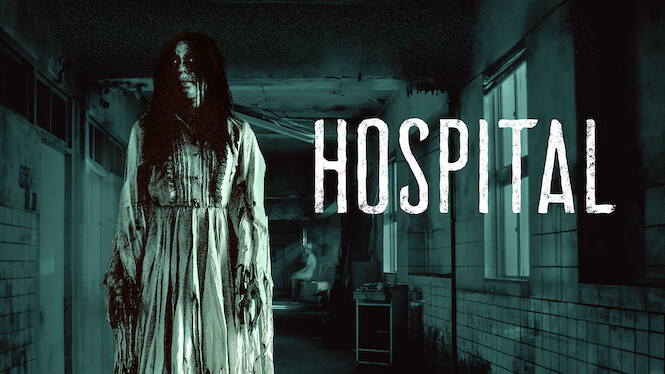 IMDb Rating – 2.5/10
Cast – Daniel E Taylor, Jim O Rear
Runtime – 1hr 30 m
Beth Stratman divides to travel to a village to do some extra work on her research paper. The village is famous for its folklore and special for the story related to an old abundant hospital. The cops believe it to be a hangout spot for drug dealers and prostitution but according to the locals it full of ghosts. However, they both were wrong. She soon meets Stanley, who is a psychopath and a serial rapist. He torchers and violates her for many days. Soon the police come into the picture and start an investigation with a group of paranormal investigators. It is among the best horror movies on Netflix.
21. THE GIRL ON THE THIRD FLOOR (2019)
IMDb Rating – 4.6/10
Cast – CM punk, Sarah Brooks, Trieste Kelly Dunn
Runtime – 1hr 35m
It's a story of a man who has a criminal past. He buys a new house to start anew with his pregnant girlfriend and dog. There are secrets buried deep inside the walls of the house. The locals tell the story however he didn't believe it. He starts encountering strange activities at home. Soon he starts seeing his neighbour Sarah. When his friend finds out about this he asks him to not come back if he can't keep it a secret.
He starts seeing marbles everywhere. He finds his dog dead in the drawer. Liz, his girlfriend, finds Sarah in the yard while talking to him. He kills Sarah and tries to bury her. However, Sarah went missing. He finds a deformed girl and is chased with a marble attack. Liz finds out about the history of the house. He confesses his guilt and asks for forgiveness but she refuses. It is among the best horror movies on Netflix.
22. THE MAID (2020)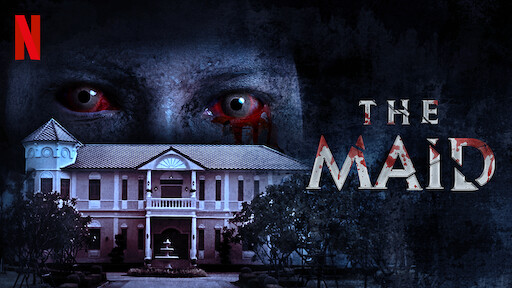 IMDb Rating – 5.7/10
Cast – Ploy Sornarin, Sheryl Cruz,Sawika Chaiyadech
Runtime – 1hr 40m
Joy is hired for the job of housemaid by a wealthy family of four. She was advised to not wonder about life and work if their employers by the head miss. She soon finds out that something was out of the line in the house. Ignoring the words she sneaks into the forbidden room and finds a photo of her sister poly. Only she and nid can see her ghost.
The owner of the house was in a loveless marriage and Uma, the head of the family, had an intimate relationship with poly which resulted in the birth of nid. Joy decides to take revenge by killing all for burying poly alive. It is among the best horror movies on Netflix.
23. THE STRANGE HOUSE (2020)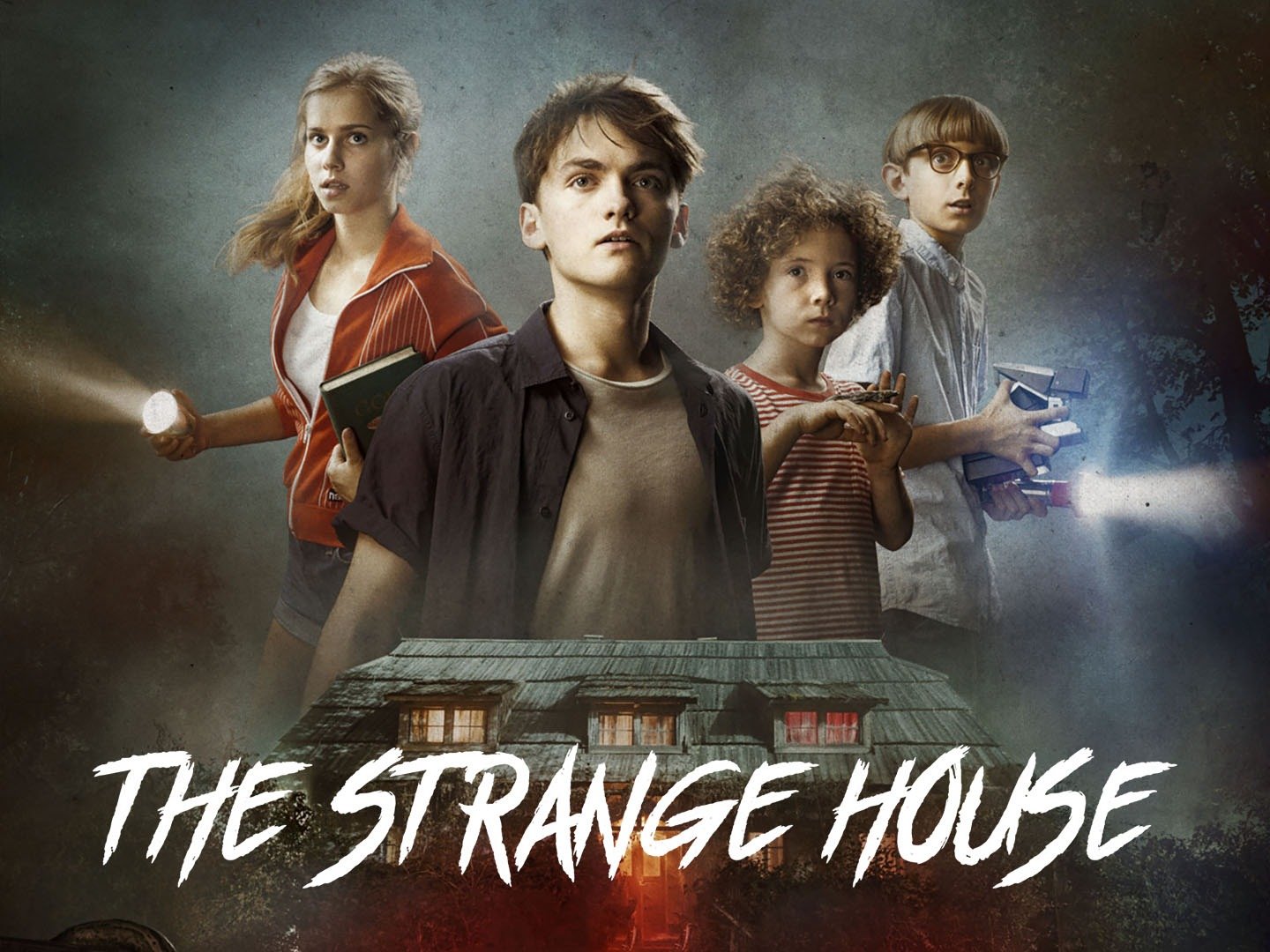 IMDb Rating – 5.4/10
Cast – Leon Orlandianyi, Mario Weichsler, Lars Bitterlicg
Runtime – 1hr 38m
The story revolves around a boy named Hendrik, a teenager who is not happy about the fact he and his brother are moving along with their mother to a village in the South of Austria. Everyone in the village says that the house is haunted. Many years ago a mother who used to live there with her two sons had poisoned them to death. They didn't believe that however one day his younger brother starts to sleep, walk and make strange symbols on the wall. He starts to discover the truth behind the story along with his friends. It is among the best horror movies on Netflix.
24. THE CABIN IN THE WOODS (2011)
IMDb Rating -7/10
Cast – Chris Hemsworth, Kristen Connolly, Anna Hutchinson
Runtime – 1hr 45 min
A group of five teenagers decides to spend their weekend in a secluded cabin in the dark woods. They find no means of communication with the outside world after arriving. They find many strange things in there and Dana finds a book. Little did she know that by reading a book she would be awakening a full family of dangerous zombies who would set their eyes on them, wishing to kill them all, one after the other. It is among the best horror movies on Netflix.
25. THE CURSE OF CHUCKY (2013)
IMDb Rating – 5.6/10
Cast – Brad Dourif, Fiona Dourif, Danielle Bisutti
Runtime – 1hr 37 min
After facing the death of her beloved mother, Nica starts to suspect the reason behind her death. She undoubtedly believes that the strange red-haired doll who is beloved to her own visiting Neive is the very reason for her mother's tragic death. After the event of death people suddenly showed up. She starts to look for the evidence. She also Conners with the internet just find Chucky as the murder suspect. It is among the best horror movies on Netflix.
26. Apostle (2018)
IMDb Rating: 6.3/10
Cast: Dan Stevens, Lucy Boynton, Mark Lewis Jones, Bill Milner, Michael Sheen
Runtime: 2h 9min
During 1905, a drifter is tangled with a sinister religious cult on an isolated island while rescuing his kidnapped sister. The year-end conversation on horror's best films of 2018 would not be complete without Apostle. In the first act, Dan Stevens' smoldering character shows up at the island cult compound, and in the third act, viscera flows into the audience with hedonistic abandon. The film's conclusion embraces both supernatural craziness and uncomfortable reality through its pacing, which maintains the audience's interest through a slow-burning mystery before bursting the blood dams.
27. Creep (2014)
IMDb Rating: 6.4/10
Cast: Mark Duplass, Patrick Brice
Runtime: 1h 17min
Taking on the task of recording the last words of a dying man, a young videographer answers an online ad to work for a day in a remote town. Upon noticing the man's odd behavior, he starts to question his intentions. It is Brice's directorial debut, and it is rather predictable but cheerfully disturbing. It's a character study starring the ever-prolific Mark Duplass. It follows a guy who's hired to document an eccentric recluse's life out in the woods, but finds himself trapped there. Their early exchanges have an awkward intensity to them. While genre experts will undoubtedly predict what's going to happen, it's a well-crafted story that succeeds on the strength of its characters' chemistry.
28. I'm Thinking of Ending Things (2020)
IMDb Rating: 6.6/10
Cast: Jessie Buckley, Jesse Plemons, Toni Collette, David Thewlis
Runtime: 2h 14min
A young woman goes to see her new boyfriend's parents on their secluded farm with misgivings. Her arrival causes her to question everything she has known about him. In the early hours after I'm Thinking of Ending Things begins, many viewers will consider ending the show. Cross-dissolved crude shots detail the interior of a farmhouse or apartment. In the midst of describing something for which we have no context, a woman who has not yet been seen tells us something we don't know about. We finally see the woman, played by the brilliant Jessie Buckley. She is outside as snowflakes begin to fall. It seems as though she would like to break things off with Jake. The reasoning seems to be that things won't get better. When Jake drives the car and talks sometimes, his behavior appears pretty consistent, until something erupts like a foreign object from another self. The film itself rejects the platitude of accepting both beauty and ugliness in life.
IMDb Rating: 6.5/10
Cast: Tom Hiddleston, Jessica Chastain, Mia Wasikowska
Runtime: 2h 
An aspiring writer struggles between her love for a childhood friend and her attraction to a mysterious outsider after a tragedy affects her family. The ghost of her past follows her to a house that is alive, bleeding, and remembers. Edith's face, adorned with open wounds, informs the audience what kind of film it is, as does the sequence with her young mother's blackened osseous ghost, who visits her in the dead of night. Crimson Peak does not cater to taste or aim to be universal. Instead, it aims to freak the hell out of its viewers.
IMDb Rating: 6.2/10
Cast: Joel Edgerton, Christopher Abbott, Carmen Ejogo, Kelvin Harrison Jr., Riley Keough
Runtime: 1h 31min
A man and his wife and son have established a tenuous domestic order within a desolate home while an unnatural threat terrorizes the world. But then a family seeking refuge arrives. It Comes at Night haunts you immediately. In the very first scene of the film, an old man (David Pendleton) wheezes while covered in boils, his skin festering. With a lot of care, each successive detail is revealed: first the man's defeated face, then his labored breathing and finally the muffled voices of reassurance, telling him it's OK to let go and that he's loved. After that, we see that the voices are muffled by the gas masks. After that, we see the people in gas masks carrying the old man out into the woods where he is shot in the head and then incinerated in a hole.
31. Fear Street Part 1: 1994 (2021)
IMDb Rating: 6.2/10
Cast: Kiana Madeira, Olivia Scott Welch, Benjamin Flores Jr., Julia Rehwald, Fred Hechinger, Maya Hawke
Runtime: 1h 47min
An unwitting circle of teenage friends accidentally find the ancient evil behind a long string of brutal murders which have plagued their town for 300 years. It is the first installment of Netflix's R.L. The Fear Street adaptations quickly establish themselves as far more violent and gory than past Goosebumps movies. It refers to a lot of other 1980s slashers, such as Intruder, and has a lot of references to Scream, but also hides some of its deeper mysteries, which are revealed in Fear Street: 1978 and Fear Street: 1666. In the end, we're left with a film that nicely illustrates its mythology, and a film that includes a significant amount of cinematic violence and making viewers uncomfortable.
IMDb Rating: 5.2/10
Cast: Alexandra Daddario, Amy Forsyth, Maddie Hasson, Keean Johnson, Logan Miller, Austin Swift, Johnny Knoxville
Runtime: 1h 31min
A road trip brings three best friends to a heavy-metal show where they bond with three aspiring musicians and attend an after-party at one of the girls' country home. About 30 minutes into Marc Meyers' We Summon the Darkness, the tables turn. The twist isn't foreshadowed. Viewers who are paranoid might detect something suspicious. At first, it seems like a horror movie about teenagers in 1980s America forming a heavy metal band. A half-hour into the film, We Summon the Darkness still tells the story, but from the perspective of religious vultures exploiting the flocks fears for profit. In light of how well We Summon the Darkness keeps secrets, it's a delight to watch.
33. Hush (2016)
IMDb Rating: 6.6/10
Cast: John Gallagher Jr., Michael Trucco, Kate Siegel
Runtime: 1h 21min
As a deaf and mute writer retreats into the woods to live a solitary life, she faces a masked killer at her window who threatens to kill her if she opens her mouth. The film, at its core, is simple and intimate. This story's gimmick is that the protagonist is actually deaf and mute, so she cannot hear him coming or ask for help. There are several ways in which the film elevates itself. In the first place, Kate Siegel gives a superb performance as protagonist Maddie, displaying both vulnerability and resolve in just the right measure. The film's scenes of violence are satisfyingly visceral, and provide an immediate sense of physicality. In the end, it is the villain who may leave a tad to be desired, but Hush is a good way to kick back at home with Netflix.