Hollywood is the most popular movie industry across the globe & it has its fans in every country. The reason for the popularity is it produces movies which has been loved by audience be it its action, script, screenplay or direction. Because of the popularity, lots of Hollywood movies are being dubbed in Hindi & all other prominent languages.
Hollywood releases more than 1000 movies every year which is loved by the cine goers all across the globe which makes it difficult to choose the best Hollywood movies to watch out. Don't you worry, We have created this article which includes movies from all genres and lists down the best Hollywood movies of 2020 which must watch.
List of Best Hollywood movies of 2020 –
1. SOUL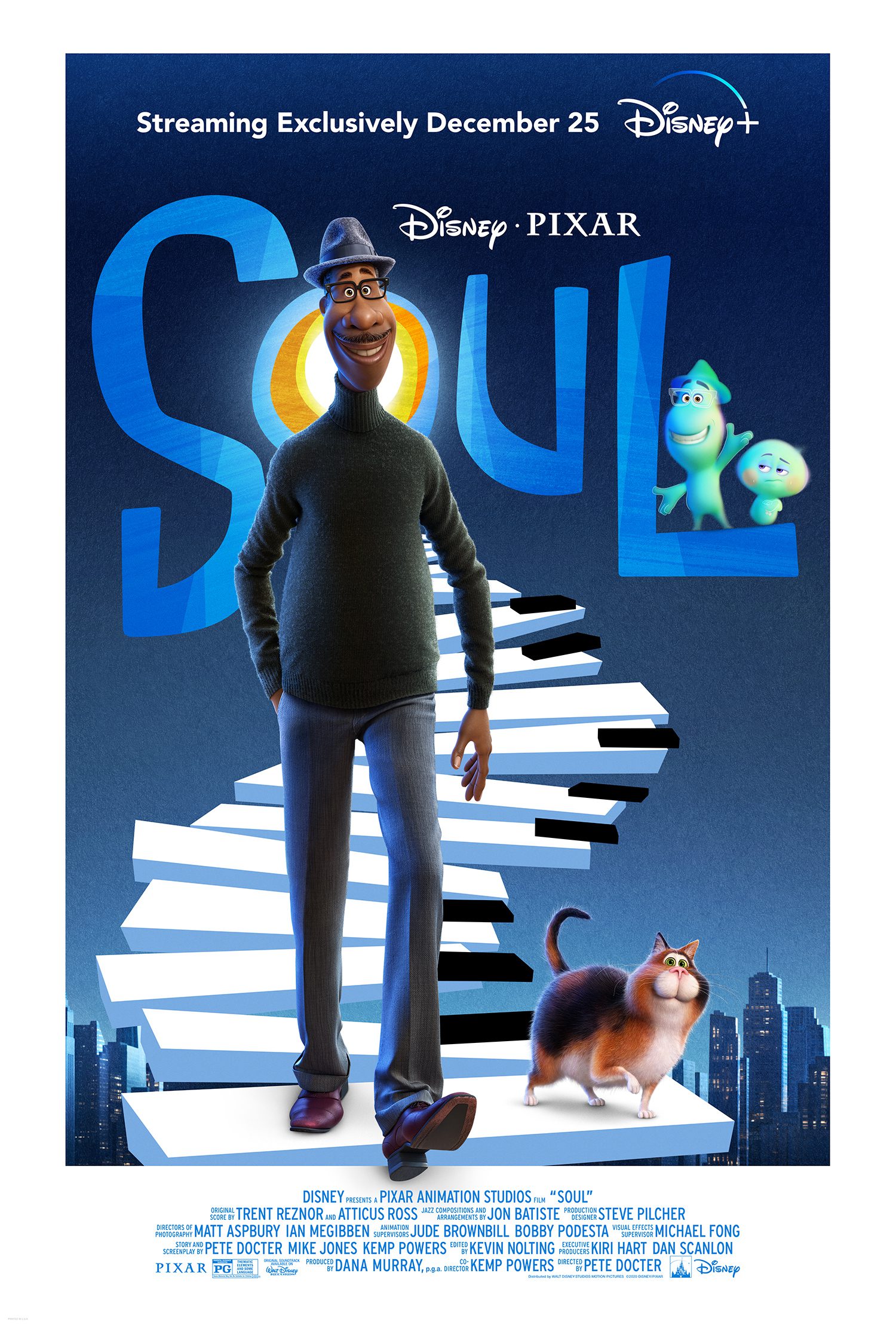 IMDb rating: 8.1
Box office collection: 11.17 crores USD
Director: Pete Docter
Actors: Tina Fey, Jamie Foxx, Daveed Diggs, Rachel House, Richard Ayoade, Graham Norton, Questlove, Angela Bassett.
Plot
The animation comedy movie is the first Pixar movie to feature an African- American protagonist. This movie is about a middle school music teacher, Joe Gardner, who pursue to reunite his soul and body together after they are accidentally separated.
The movie starts with Joe Gardner, a music teacher looking for his dreams of playing with great Jazz musicians. But then he suddenly gets into an accident that separates his soul from his body. He finds himself trapped in a different world, where he is in between life and death. There he teaches about the passion to other mentors and trains the souls. Joe guides 22,the soul and helps her to enter into the world. Finally, Joe returns to his body and begins enjoying his whole life.
The visuals in this animation movie look amazing. The theme of the story explains about the meaning of the life, then what is life without purpose in a detail manner. The main protagonist wonderfully expressed his acting skills. The music, as well as the voice activity, is good. More than an animation movie, it gives a detail explanation about passion for one's life.
2. TENET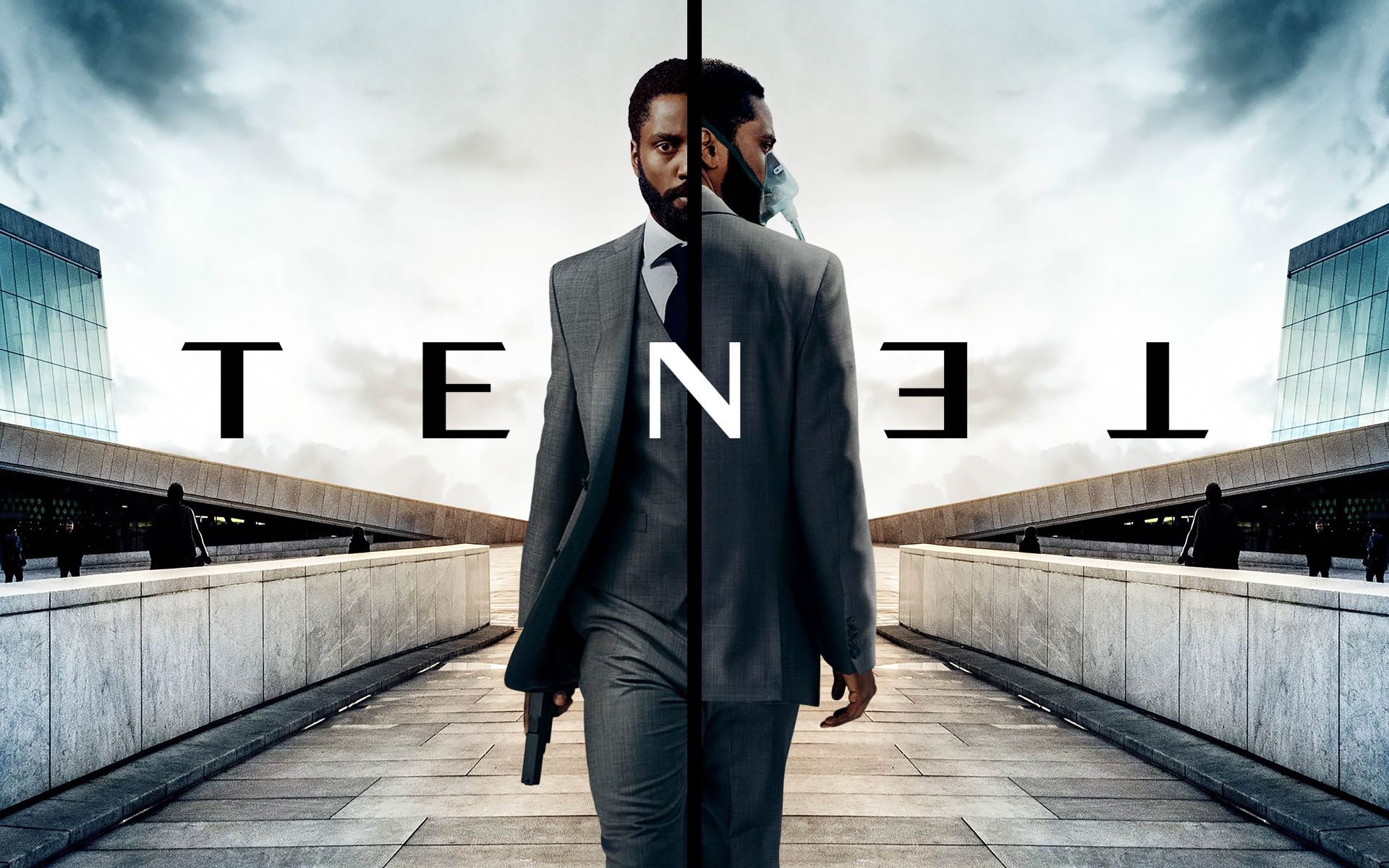 IMDb rating: 7.5
Box office collection: 36.31 crores USD
Director: Christopher Nolan
Actors: Elizabeth Debicki, Robert Pattinson, John David Washington, Aaron Taylor, Kenneth branagh, Clemence poesy, Michael Caine, Dimple kapadia.
Plot
Tenet is an action thriller movie that talks about a secret agent who learns to handle time flow to prevent an attack from the future that threatens to destroy the present world.
The movie starts with a secret agent, the protagonist who participates in an operation at Kyiv Opera House. Then he is enrolled by a mysterious institution called Tenet, a group missioned with an assurance of continuing the lives of the human race. Handing over the grip with terrifying sophisticated technology and an immediate attack from the future. By these, the protagonist joins with his new partner, Neil, following a blur test of clues that leads to the villainous Russian selfish group, Sator. Then two agents working alone tries to bend the laws, in order to finish the mission.
This movie revolves around the concept of the Reversibility of time. The stunts, effects are good in this movie. Nolan describes the concept of time through this story. Also, he uses the concept of inversion so he can easily engage us in the film. The dialogues used in the film make us understand the concept clearly. It is not only to understand but is to feel what's in it.
3. THE BANKER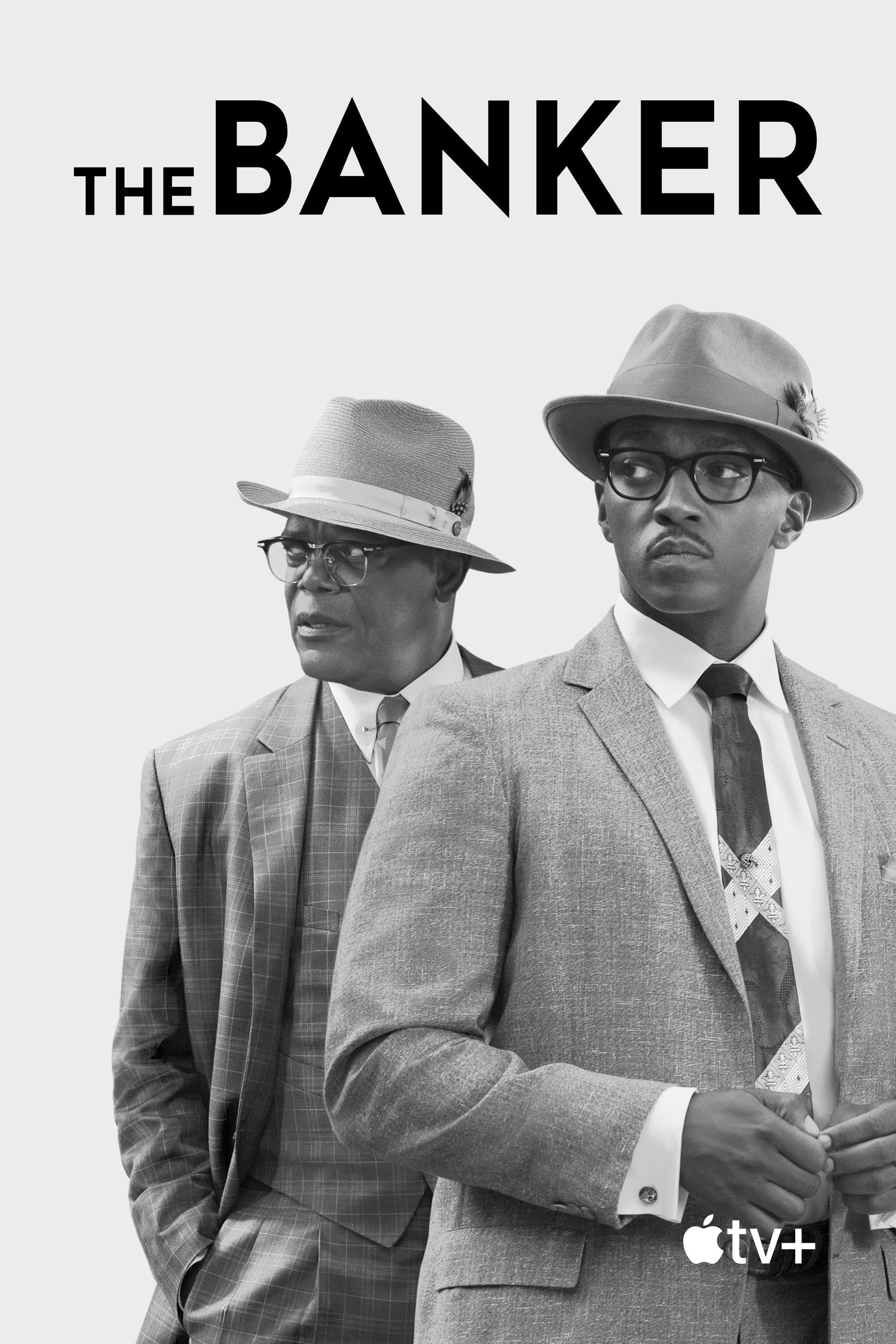 IMDb rating: 7.3
Box office collection: N/A
Director: George Nolfi
Actors: Anthony Mackie, Samuel L. Jackson, Nicholas Hoult, Nia Long, Jessie usher, Colm Meaney.
Plot
The Banker is an American drama movie that talks about the story of Joe Morris and Bernard S. Garrett, the first two African-American bankers in United States.
This movie starts with the year, 1954, where Bernard Garrett, a successful businessman, and Joe Morris, also an African-American entrepreneur. Both realize that there is racism here. So they plan an intrepid dangerous plan to take on the racist establishment by keeping other African-Americans to ensure their dream. Bernard Garrett's wife, Eunice accompanied them, along with her they train a white man, Matt Steiner to show off as the rich and prerogative face of their emerging real estate and also their banking works.
Both Joe and Bernard acts as a caretaker and a coach person. Their success draws the attention of the government, which threatens them for what they built.
Everyone must watch this movie definitely, because there is a community based concept in this film. The director shows about racism that evolves in America, that many of black people's are trapped under racism and suffering for equal rights. So this is an important movie that everyone should watch.
4. ONWARD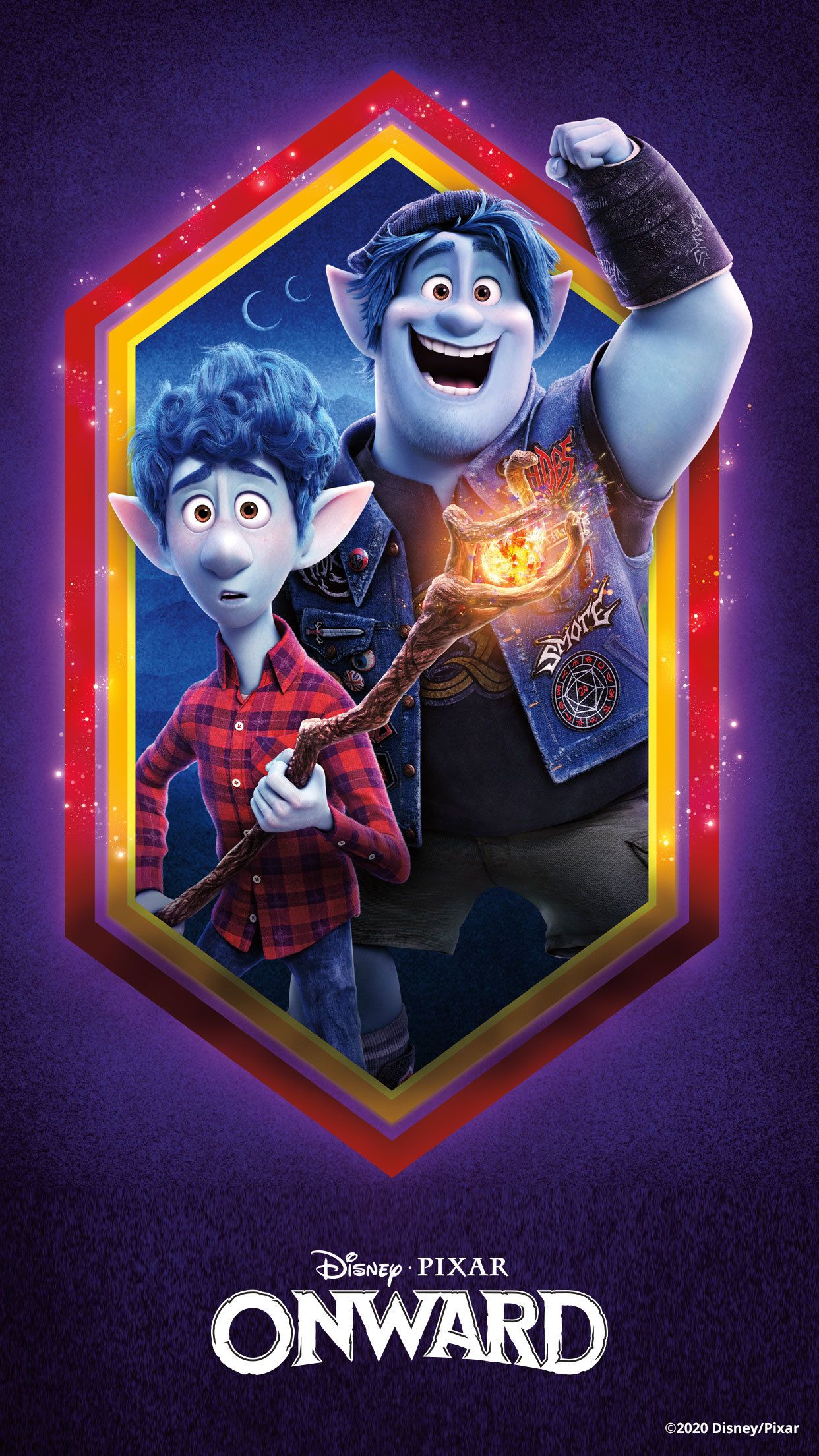 IMDb rating: 7.4
Box office collection: 14.19 crores USD
Director: Dan Scanlon
Actors: Tom Holland, Chris Patt, Octavia Spencer, Julia Louis- Dreyfus, Mel Rodriguez.
Plot
Onward is an animated family entertainment movie place in the fantasy world. The movie is about two brothers, who are elves, they try a quest to find a relic that will momentarily bring back their dead father.
In a small fantasy world, two elf brothers, Ian and Barley Lightfoot engages in search of a little magic to spend time with their lost father, who died when they were too young. They goes in search of him, their journey is filled with enchantment, secret chiasmas, impossible happenings, obstacles and unimaginable findings. But they forgets how to use the magic. Their mother, Laurel, realizes that her children are missing, she joins with the winged-lion- scorpion warrior, the Manticore, and sets out to find them. Thus, they discovers the past magical spells.
This is a fantasy animated movie, that attracts the attention of children. Because it has animated characters. The magic spells and then the fantasy adventurese covers the family audience to watch and entertains them.
5. THE INVISIBLE MAN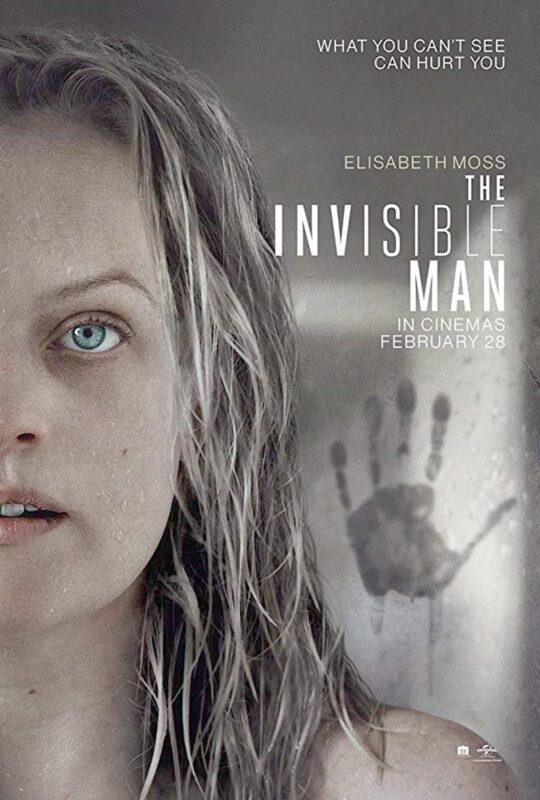 IMDb rating: 7.1
Box office collection: 14.32 crores USD
Director: Leigh Whannell
Actors: Elisabeth Moss, Oliver Jackson- Cohen, Aldis Hodge, Storm Reid, Harriet dyer, Michael Dorman.
Plot
The invisible man is a horror thriller movie talks about the story of a woman who hopes that she is being followed and beguils by her wrongful and rich boyfriend even after his transparent self destruction and eventually spends that he has gaining ability to become invisible.
The movie shows the woman Cecilia kass, who is under an abusive relationship with a rich boyfriend, Adrian Griffin. She escapes from there by poisoning him. Then she comes to her close friend's house and then she receives the news of her ex boyfriend's suicide. She begins to live her life. But then early she feels that someone is always watching and following her, she senses the haunted feeling in her house. Then Cecilia comes to know that her ex boyfriend is not dead and he has an invisible power and he follows her.
This movie fills with various elements like horror, twist and abusive mentality. Everyone likes to watch this because of haunting and then the invisible power of man and how the girl poisons by him as the same way she poisons him.
6. THE DEVIL ALL THE TIME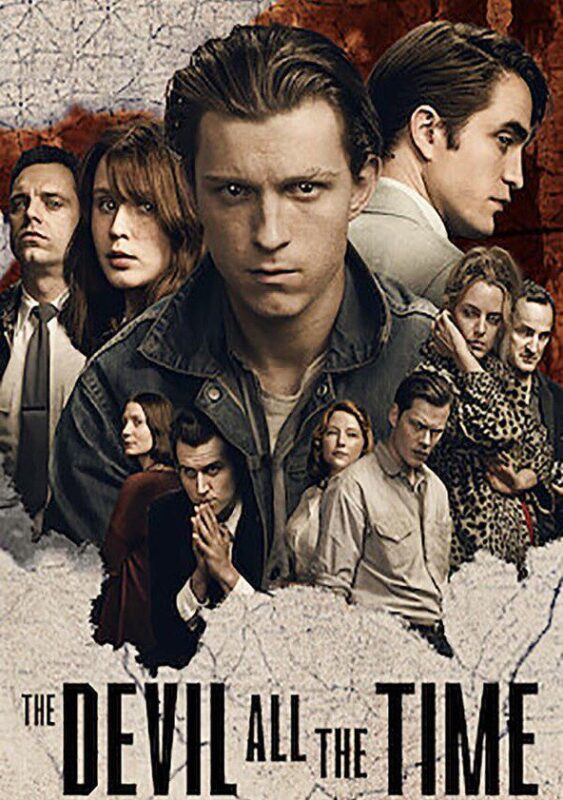 IMDb rating: 7.1
Box office collection: N/A
Director: Antonio Campos
Actors: Tom Holland, Robert Pattinson, Harry Melling, Sebastian Stan, Bill Skarsgard, Riley Keough, Haley Bennett.
Plot
The devil all the time is a crime thriller movie talks about the story of young man, who tries to protect his loved ones in a town full of fudging and frightening characters.
The movie sets in South Ohio and West Virginia, is about the people of gripping and peculiar characters from the end of world war ll. There is Willard Russell, crucify veteran of the massacre in the south Pacific, who can't save his wife, Charlotte from a hellish death by cancer. There are Carl and Sandy Henderson, a couple, both are butcher. They picks up the drifters, then photographs them and finally kills them. There are also spider- handling cleric Roy, tells he bring backs the dead, and his disabled guitar playing Theodore, running from law. Then all of their paths intersect in the Midwest town.
Director Campos tries to give the America's brutal and aggressive activities. He focus on the symbol that is world war ll. The acting is amazing by both Tom Holland and Robert Pattinson. Thus, the director places all the different characters to meet at the central point. Then explains about murder, violence, suicide as common and also the darkness in the hearts of men.
7. THE CROODS; A NEW AGE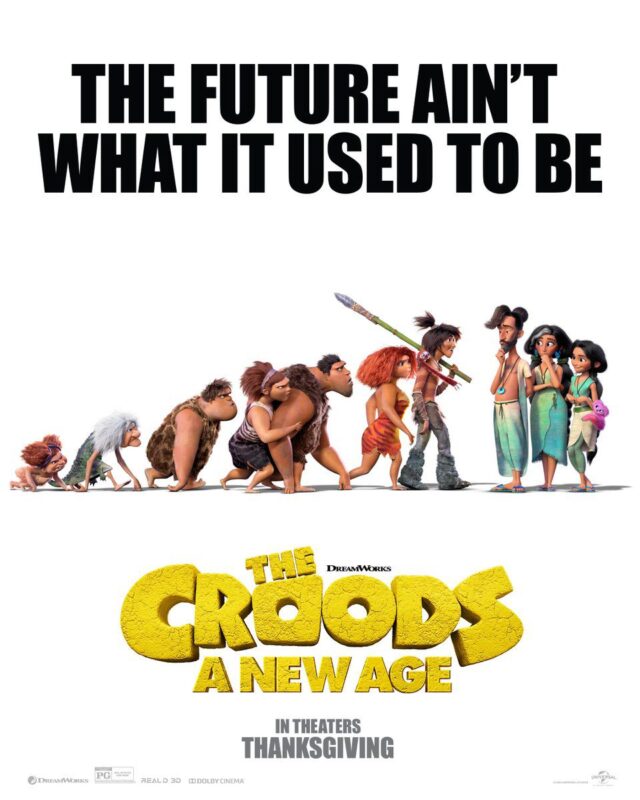 IMDb rating: 7
Box office collection: 154.4 million
Director: Joel Crawford
Actors: Emma Stone, Nicholas Cage, Ryan Reynolds, Peter Dinkage, Leslie Mann, Kelly Marie Tran.
Plot
The croods; a new age is an animated adventure comedy follows the story of the crood family who searches for safer habitat. But as tension arises from the new friends, that forces them to embrace differences, and drawn strength from others to one another and survive together.
The movie talks about the old historic crood family who wants the safer place to live in to call as their home. When they discovers an idyllic paradise that has all their wants and needs. They thinks that their problems are over and this is the place for them, but there is one exception. There lives a another family called the bettermans, in the tree house with their inventions and then their fresh farm lands. They are above the croods on evolution. But the tension arise between the cave family and then the modern family ,when they tries to live together as neighbours.
This is a good movie as it is an animated one that seeks the attention of the kids as well as others. It is an entertainment movie to watch.
8. THE CALL OF THE WILD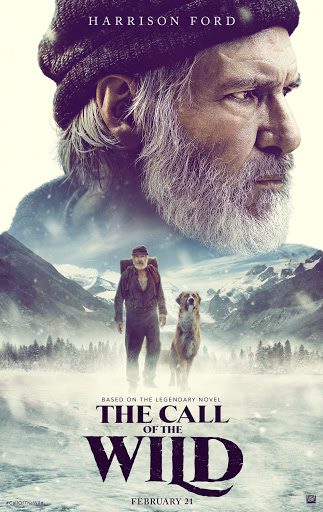 IMDb rating: 6.8
Box office collection: 11.1 crores USD
Director: Chris Sanders
Actors: Harrison Ford, Omar sy, Dan Stevens, Karen Gillan, Bradley whitford, Colin woodell.
Plot
The call of the wild is the family adventure movie about the story of the dog, Buck. As he is stolen from his home and sent far away from his home, there he meets an old man and begins a adventurous life.
This movie plots the life of Buck, a kind and sweet dog, whose life was suddenly changed when he was stolen from his home in California and sends to North city, Yukon, during 1890,that trime these dogs were in high demand. Buck, who had suffered and experienced more torture, but none could not break him down, he lives the time of his life. He is forced to fight with other dogs to survive.
But his last owner, John Thornton, took him to the adventure of life time as they both becomes too close . Their bond makes them enjoy the journey of adventure. Finally, Buck finds the true love and place of his world.
This movie tells about tortures faced by one kind animal, who separated from his home and then finally gets the love of its life.
9. EXTRACTION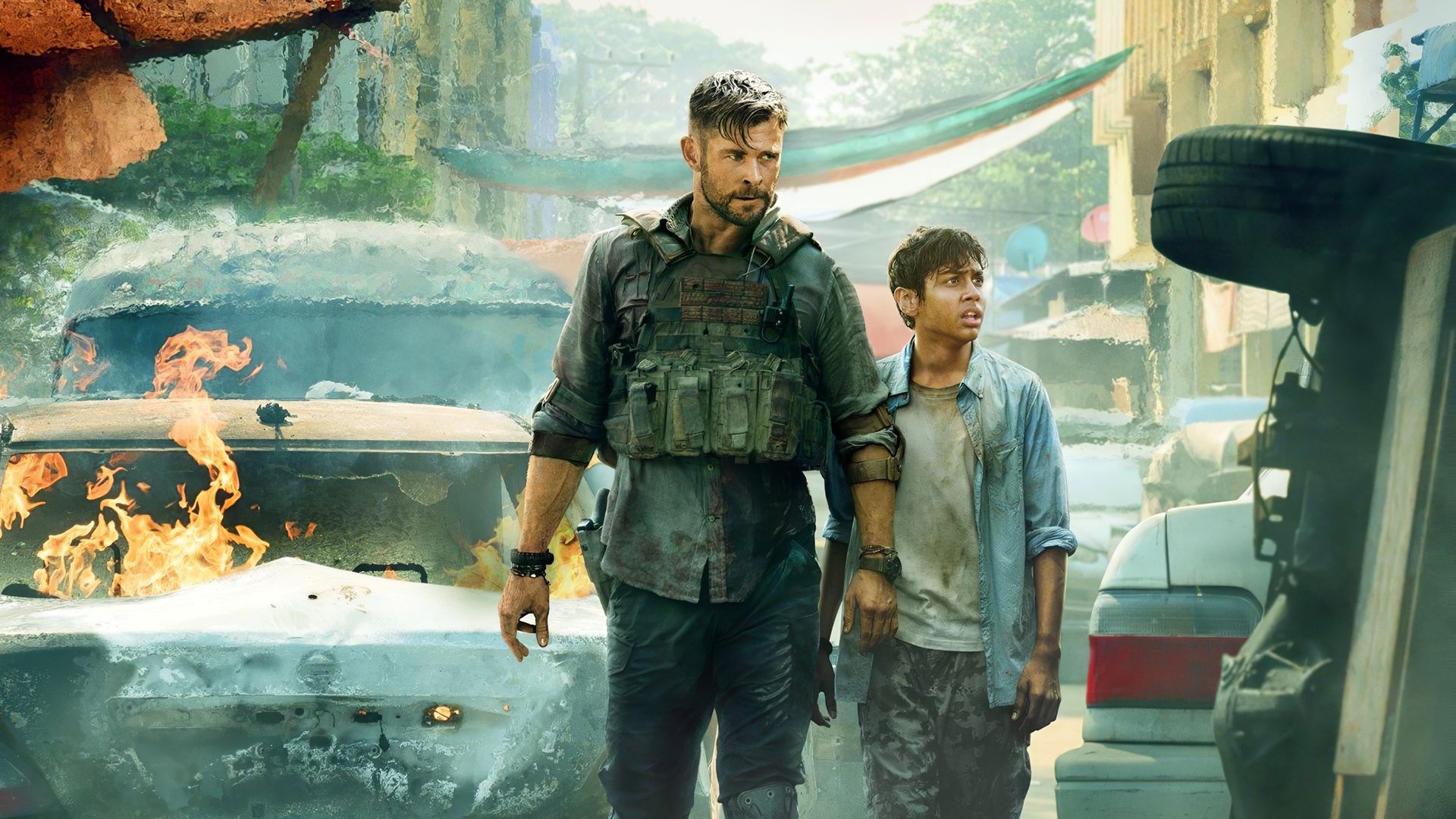 IMDb rating: 6.7
Box office collection: $810 million
Director: Sam Hargrave
Actors: Chris Hemsworth, Golshifteh farahani, Randeep hooda, Sam Hargrave, Rudhraksh jaiswal, David harbour, Pankaj Tripathi.
Plot
Extraction is an action thriller movie released on Netflix. This is about the shady market condottiere who has nothing to lose is engaged to rescue the kidnapped son of an imprisoned crook gangster.
The film plots the storyline of an underworld consists of arm breakers, dealers and smugglers, while a young boy becomes a hock in between the scandalous drug dealers. He is trapped by kidnappers inside one of the world's most inaccessible cities, his rescue gestures the skill of venal, Tyler rake. Rake is a broken man with nothing to lose. So he is hired for the deadly mission to rescue the little boy.
This movie is the most watched movie in Netflix's history. As the performances done by actors are good and it has best action sequences. But there is also an excessive violence and wrong portrayal of Bangladesh.
10. THE WAY BACK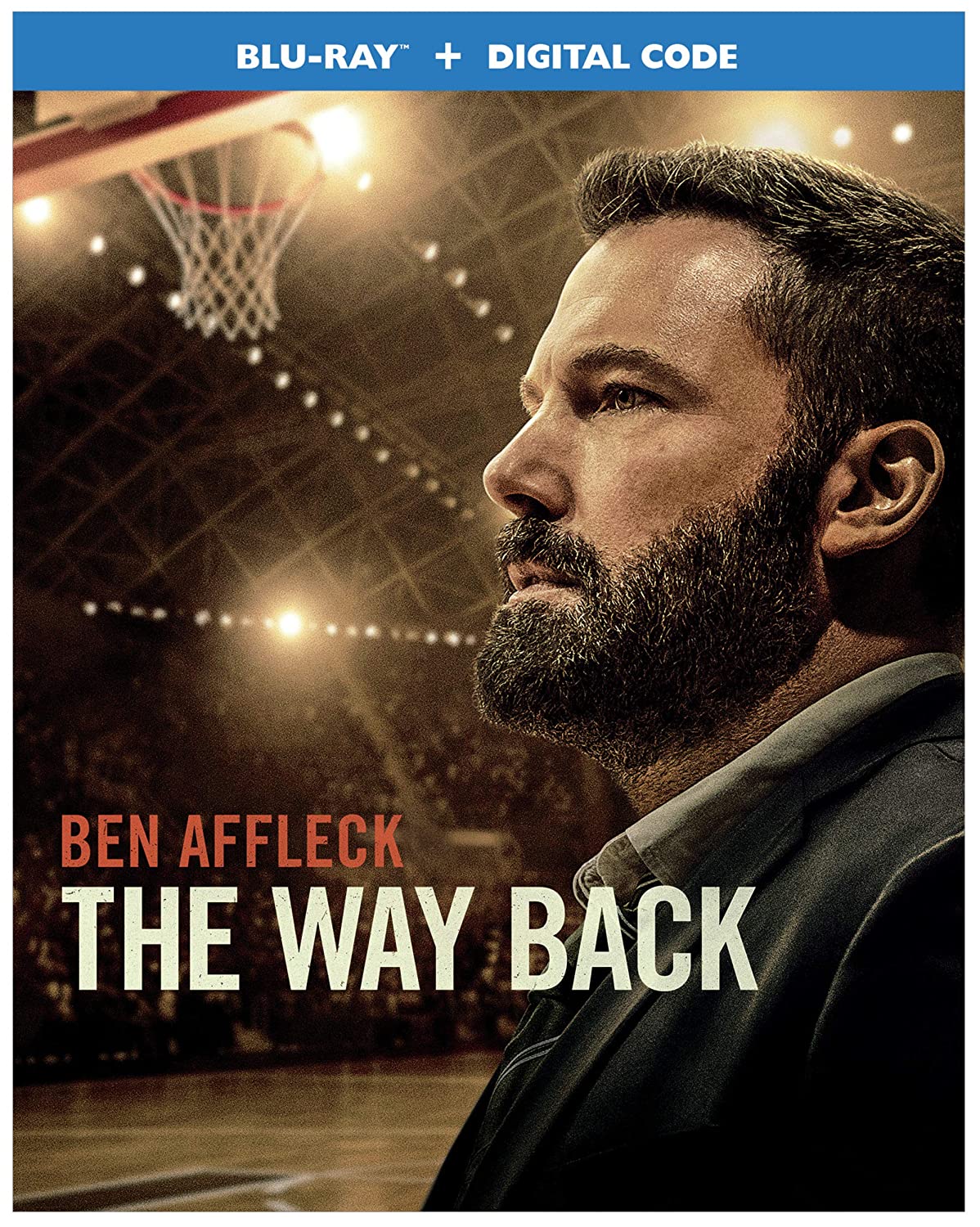 IMDb rating: 6.7
Box office collection: 1.47 crores USD
Director: Gavin O'connor
Actors: Ben Affleck, Janina Gavankar, Melvin Gregg, Michaela Watkins, Will Ropp.
Plot
The way back is a sports movie that talks about an alcohol addicted construction worker who is enrolled to become a head coach of the basketball team at the high school, he used to attend.
Jack Cunningham, a high school basketball player, but at one point he ends and walk away from the game, thinking of his future. His addiction to alcohol, leads him to lose everything in his life includes money, fame and his family. Then comes a second chance in his life, that his alma mater asks him to coach the basketball team of the school which he studied. But he doesn't give up alcohol. He is in confusion when he loses his job with the boys.
Because, the memory of his son who dies in cancer has comes in his mind and disturbs him. So, he finally gets counselling and decides to get his life back and not to let the memory of his son be disturbed by his own alcoholism.
Ben Affleck acts well in this movie as everyone enjoys his acting. But this movie suffered at box office due to COVID-19 as it cast in theaters for only two weeks.
11. BAD BOYS FOR LIFE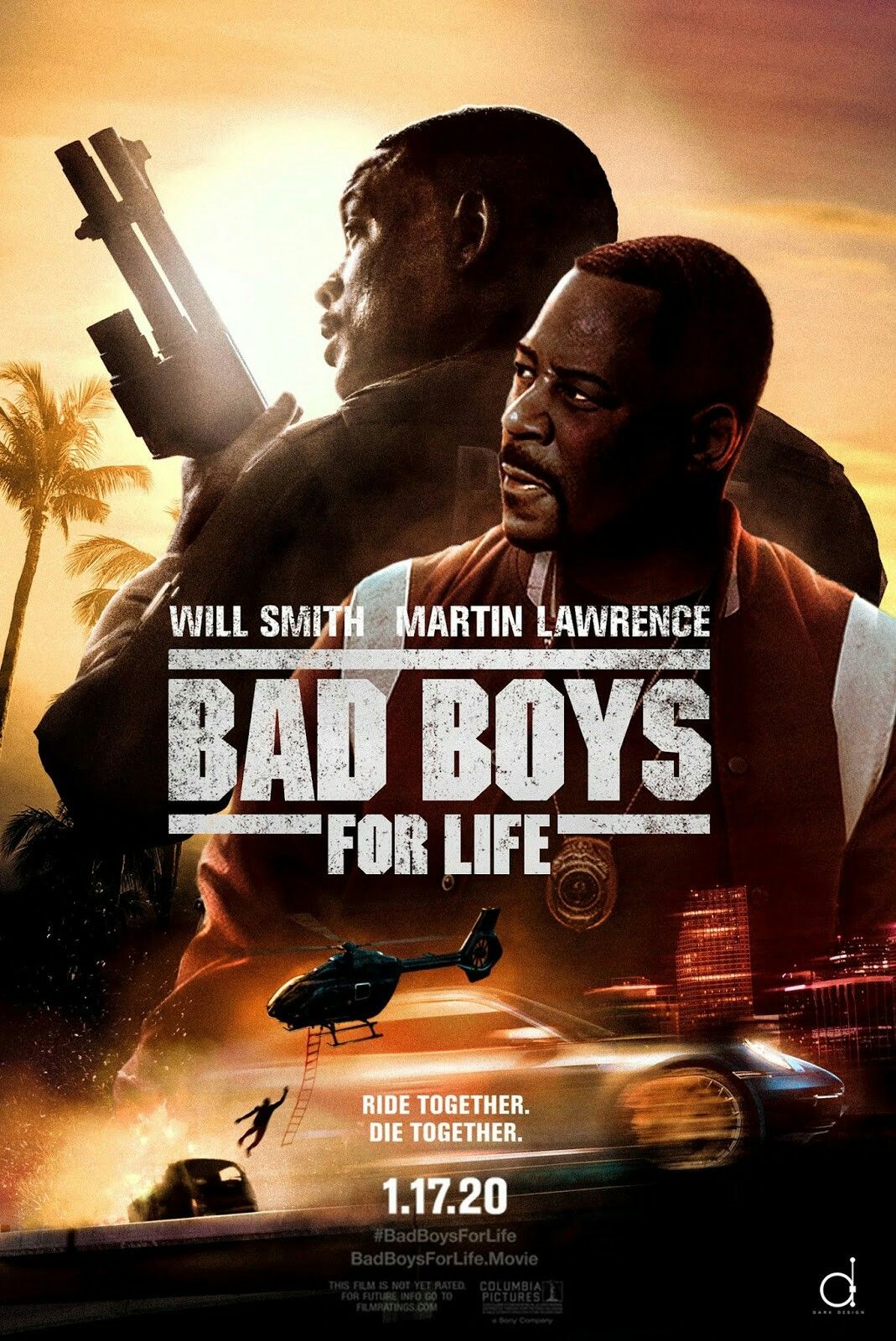 IMDb rating: 6.6
Box office collection: 42.65 crores USD
Director: Bilall fallah, Adil El Arbi.
Actors: Will Smith, Martin Lawrence, Vanessa Hudgens, Alexander Ludwig, Paola Nunez, Charles Melton.
Plot
Bad boys for life is an action comic movie about detectives in Miami, Mike lowrey and Marcus Brunett, whom investigate a string of murders that connected to Lowrey's dangerous past life.
In this movie, the two detectives, Mike lowrey and Marcus Brunett joins the Miami police department to find who is trying to kill him. The wife and son of a Mexican drug dealer marks on a revenge quest to kill all those who involved in the drug dealer's trial and imprisonment. This also includes Mike lowrey. When Mike gets Wounded, he joins with the special secret team to bring the culprits to justice.
This movie is a continuation of the bad boys movie which previously released and runs successfully. This is surely a good entertainment movie as the duo, Will Smith and Martin Lawrence rocks their parts and everybody likes them.
12. SONIC, THE HEDGEHOG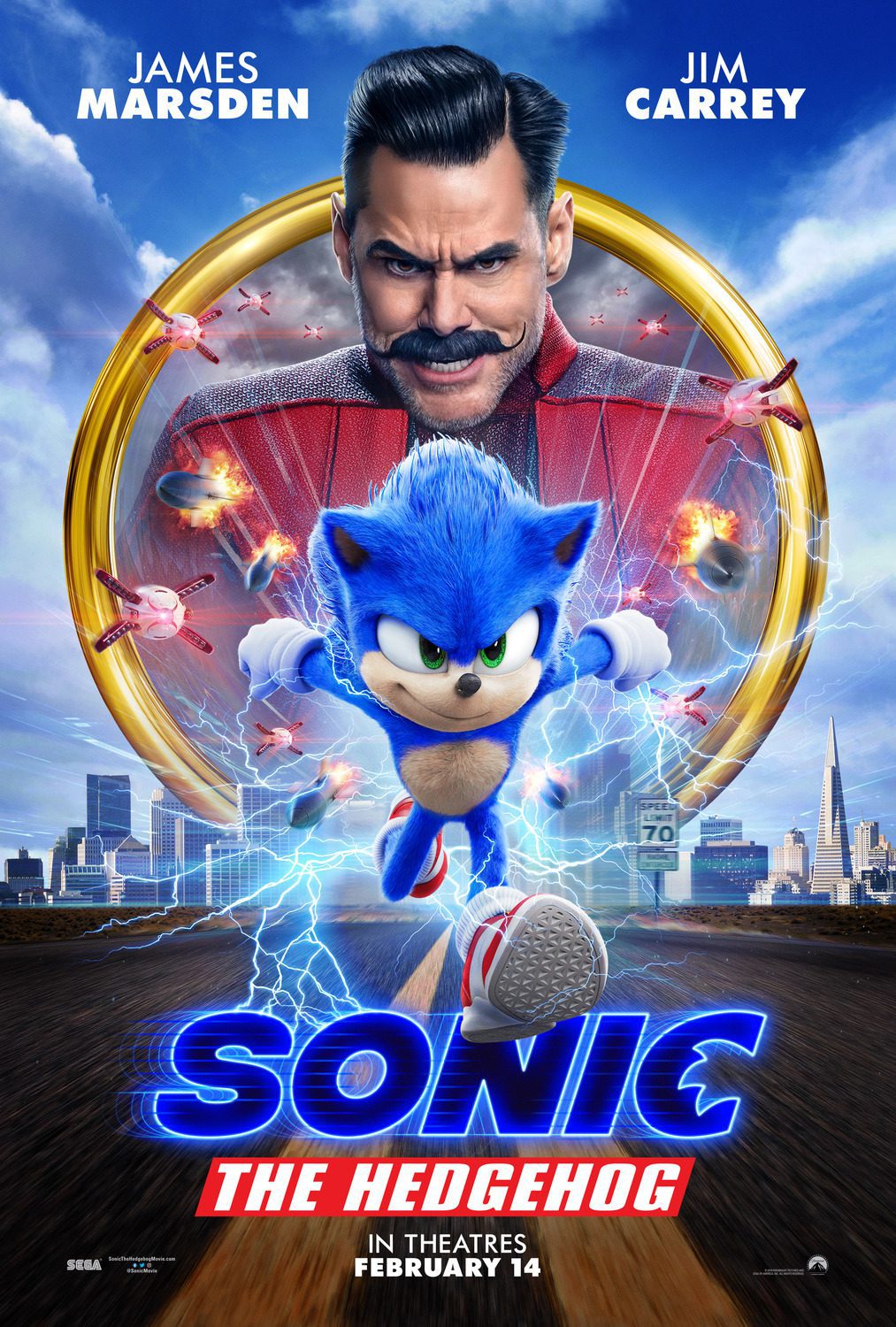 IMDb rating: 6.5
Box office collection: 30.68 crores USD
Director: Jeff Fowler
Actors: Ben Schwartz, James Marsden, Jim Carrey, Tika sumpter, Adam Pally.
Plot
Sonic the hedgehog is a family comedy film talks about the hedgehog, who runs supersonic speeds, joins up with local town sheriff Tom Wachowski to find his lost rings and escape the evil scientist, Dr. Robotnik.
In this movie, the world under the great danger needed a hero to save the earth so here comes a hedgehog called sonic. He is powered with marvellous speed, Sonic accepts his new home on earth until he accidentally touches the power Layout, which seeks the attention of an evil scientist, Dr. Robotnik. Sonic friends with the police officer in that town and becomes too close. They both teams up and fight against the evil to stop his plans to destroy the world. Now it is super evil versus super sonic to stop Robotnik from using sonic.
The small blue creature with sharp hairs attracts the audience to watch this movie. Then it considers as a superhero who saves the world from evil. It is somewhat interesting to watch.
13. SHIRLEY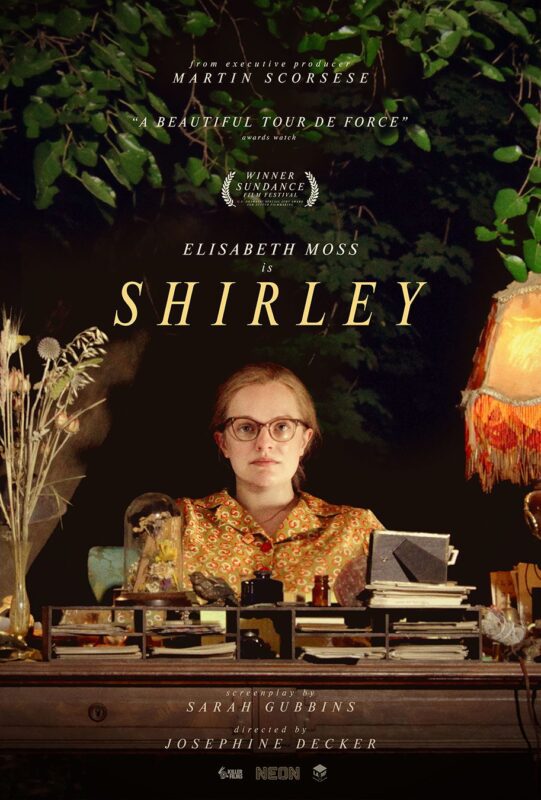 IMDb rating: 6.2
Box office collection: $3,05,805
Director: Josephine Decker
Actors: Elisabeth Moss, Logan lerman, Michael Stuhlbarg, Odessa Young, Victoria Pedretti.
Plot
Shirley is a biographical thriller movie based on the novel by Susan scarf. This shows a famous horror writer finds the inspiration for her next book.
Shirley Jackson, horror fictional writer after her completion of masterpiece decides to write another one when the arrival of newly married couple, Fred and Rose. Both interrupt her creative work and marriage to literary critic and Professor Stanley Hyman. As Stanley spars to maintain academics dominance over his things. Fred and Rose attempts to dampens her own ambitions and adjust to married life while living under the roof of their dangerous hosts with loyalties and nueroses. When the motives of Shirley's literary piece prove elliptical, Rose's curiosity and believing nature make her soft prey for author whose only faith is to her work.
14. HARLEY QUINN: BIRDS OF PREY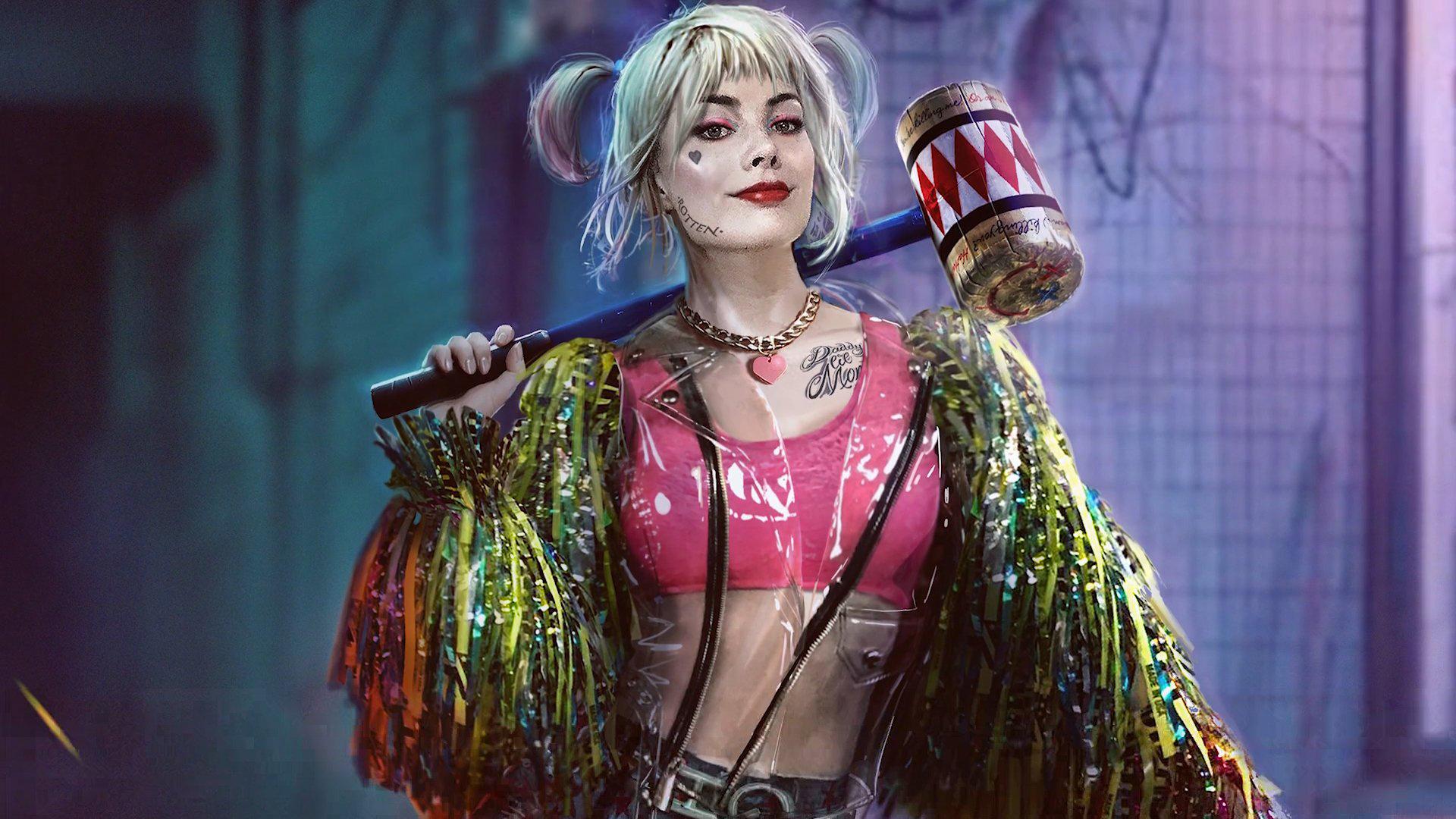 IMDb rating: 6.1
Box office collection: 20.18 crores USD
Director: Cathy Ya
Actors: Margot Robbie, Jurnee Smollett, Mary Elizabeth Winstead, Ewan Mc Gregor, Rosie Perez, Chris Messina.
Plot
Birds of prey is a super hero movie based on DC Comics. This follows Harley Quinn, who after breaking up with the Joker, is menaced by Gotham City crook gangster Roman sionis, and joins forces with Helena Bertinelli, Dinah lance, and Renee Montoya to save Cassandra Cain.
After the Joker breaks up with Harley Quinn, in Gotham City. Harley finds herself alone. Without any protection, many criminals targets her back. But one day, the teenager pickpocket, Cassandra Cain, picks a precious diamond from the gangster Victor, who is the assistant of a powerful crook gangster Roman sionis, he puts contract on her and send Victor to kill her. On knowing this, Harley Quinn tries to find her and help her from them. So, Harley along with singer Dinah lance, Detective Renee Montoya and a mysterious huntress Helena Bertinelli teams up to protect her from the gangster Victor.
This movie tells about how Harley Quinn escapes from the criminals who targets her as she is alone. Then how she with her team helps and saves the teenager girl. Her acting is really good and action sequences are fine.
15. UNDERWATER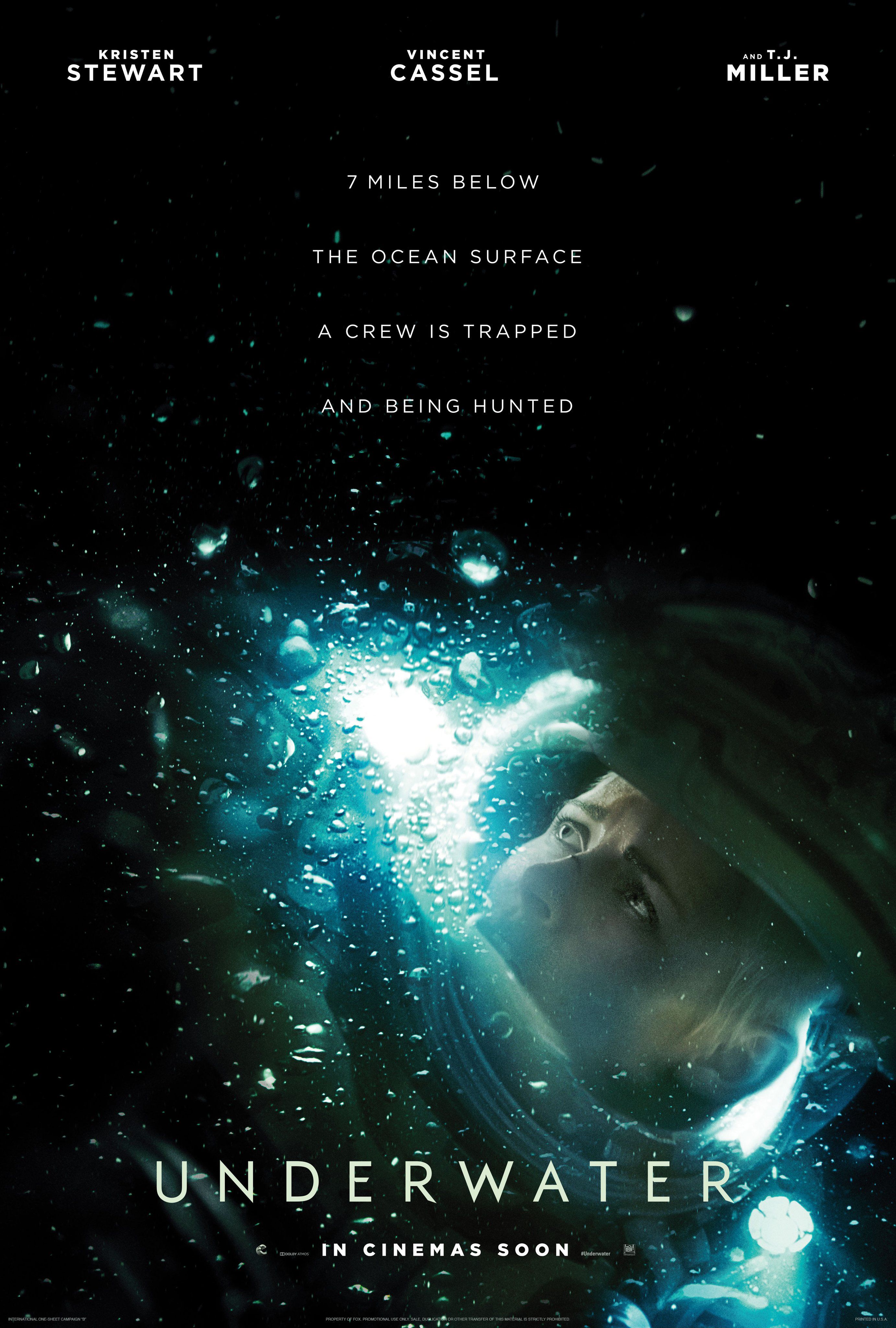 IMDb rating: 5.8
Box office collection: 4.09 crores USD
Director: William Eubank
Actors: Kristen Stewart, T. J. Miller, Jessica henwick, Vincent Cassel, John Gallagher Jr, Mamoudou Athie.
Plot
Underwater is an action horror film talks about a group of workers on a drilling process at the bottom of the ocean who confronts vicious creatures after an earthquake destroys the process.
This movie starts with a team of researchers working for a deep sea drilling industry try to safely after a unknown earthquake collapses their deep water research and the drilling facility located at the bottom of the Mariana trench. They must find their way to cross the ocean floor into another under the dangerous activities of deep pressure, darkness dusty ocean, dangerous deep sea creatures . They also has lack of oxygen.
There are many interesting things in this film as each and everyone who sticks underwater should face all problems and tries to save themselves from there against sea creatures that they saw before.
Also Read: How Is Kali Yuga Going To End In 100 Years?