Prepare to be captivated by the mesmerizing talent of Dulquer Salmaan, an acclaimed Indian actor and film producer renowned for his stellar performances in Malayalam language films. With an impressive repertoire spanning across Tamil, Telugu, and Hindi cinema, Dulquer Salmaan has solidified his position as a versatile artist. As the son of the legendary actor Mammootty, his passion for the craft runs in his veins.
Embarking on his acting journey at the esteemed Barry John acting studio, Dulquer Salmaan burst onto the silver screen in 2012 with the action-packed drama "Second Show," a groundbreaking debut that earned him the prestigious Filmfare award for Best Male Debut. Since then, his unique style, undeniable charisma, striking looks, and captivating personality have endeared him to audiences far and wide.
Notably, Dulquer Salmaan has also made his mark in Bollywood, featuring in notable films such as the critically acclaimed "Karwaan," starring the legendary Irrfan Khan, and the charming "Zoya Factor," alongside the talented Sonam Kapoor. This year, he graces the screen once again in the highly anticipated psychological thriller "Chup," directed by the visionary R. Balki and co-starring Sunny Deol. His compelling portrayal in "Chup" has garnered immense praise from critics and audiences alike.
Throughout his illustrious career, Dulquer Salmaan has delivered numerous box office hits, leaving an indelible impact on the film industry at large. For cinephiles seeking fresh cinematic experiences, we present a meticulously curated list of 20 Dulquer Salmaan movies that are an absolute must-watch. Prepare to be enthralled by the sheer brilliance of this extraordinary actor as he takes you on unforgettable journeys through the silver screen.
Table of Contents
Best Dulquer Salmaan Movies List –
20. NJAAN (2012)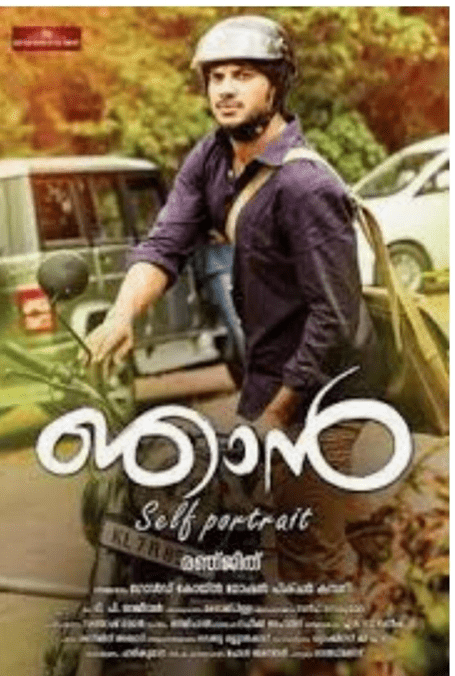 IMDb : 6.1
Director: Ranjith
Actors : Dulquer salmaan, Suresh Krishna, Sanju kurrup, Renji Panicker, Anumol
Language : Malayalam
Njaan is an Indian Malayalam language movie by director Ranjith with Dulquer Salmaan in the lead role. The movie is based on the novel KTN that is Kottur Ezhuthum Jeevithavum by T. P. Rajeevan, which tells about India's freedom struggle and depicts a history of a Kerala village. This film revolves around Dulquer ( Ravi) obsession and fascination with Kottur. So. Inspired by the life and perceptions of Kottur, Ravi decides to write a play and presents Kottur's life to his fellow theatre artist.
Reasons to watch :
Njaan goes through the emotional and perceptive struggles of Kottur village. This movie is not only a reflection of kottur's political graph, but the director also successfully managed to bring out the human behavioural aspects of the social reformer.
This also gives a deep insight into the political, social and cultural life of the Malabar people.
This movie must be watched for its directorial and scripting excellence and every actor had given out mature performances. Njaan is not a typical entertainer movie but a reflection of an individuals culture, emotions, values, ethics, social space and perceptions. So, it is worth watching.
19. COMRADE IN AMERICA (2017)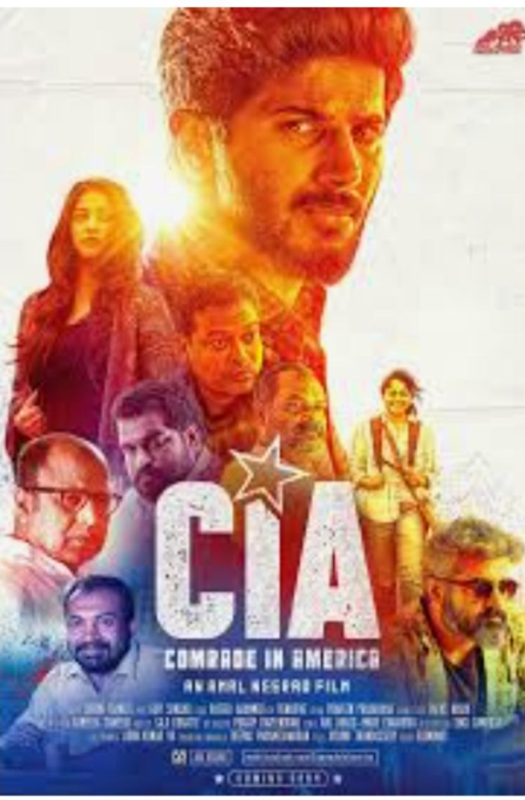 IMDb : 6.5
Director : Amal Neerad
Actors : Dulquer salmaan, Karthika Muralidharan
Language :Malayalam
Comrade in America, shortly as CIA is a 2017 action with adventure film by Amal Neerad. The film revolves around the story of Aji, a communist from Kerala who travels to the United States illegally to find his girlfriend.
Reasons to watch :
Comrade in America is the first romantic movie in Amal's career. Then the duo Dulquer Salmaan and Amal are back together teamed up for the second time after the movie 5 Sundarikal.
Gopi Sundar through his music gives an exceptional background score and he creates his magic with the CIA.
Karthika Muralidharan, the new face is all set to enter the Mollywood. She is replaced by Anu Emanuel as the female lead in the movie at the last minute. She is a trained dancer and the daughter of renowned cinematographer CK Muralidharan. Overall it's a good movie to watch.
18. THEEVRAM (2012)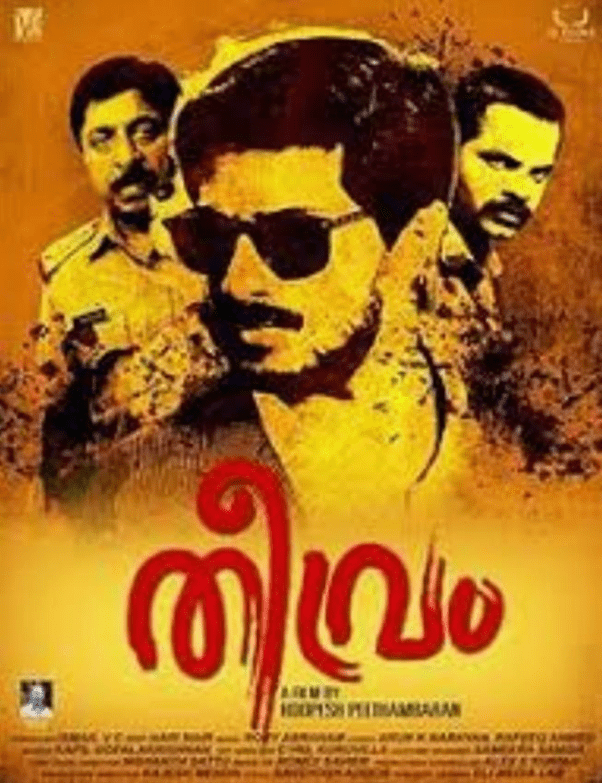 IMDb : 6.5
Director : Roopesh Peethambaram
Actors : Dulquer salmaan, Shikha Nair, Sreenivaasan, Vinay Forrt.
Language : Malayalam
Theevram is an action thriller film directed by Roopesh Peethambaram in his directorial debut. This film has two plots, one set in the present and the other about five years back. This movie is about the outburst of a young man towards the legal system.
Reasons to Watch
This movie is appreciable that the director puts his efforts to bring a new style to the Malayalam industry. Then the first half of the movie is good as it makes the audience curious about the next half.
As usual Dulquer Salmaan acts well and he is the main highlight of the movie. Meanwhile, the other two actors are the show stealers as they give their fantastic performances. Totally, it is one of the different movies so we can watch this.
It's a great movie as the young artist complained about cultural diffusion and gives a good story for the movie lovers, so it is good to watch this movie.
17. 100 DAYS OF LOVE (2015)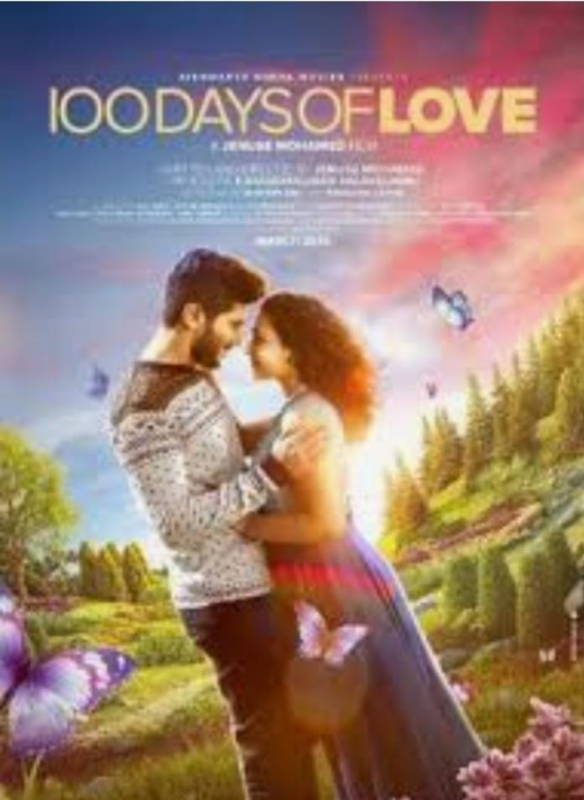 IMDb : 6.6
Director : JanuseMohammed Majeed
Actors: Dulquer salmaan,Nithyamenon,Sekharmenon, Aju Varghese.
Language : Malayalam
100 days of love is a romantic comedy film by debut director Januse Mohammed Majeed. The film stars Dulquer salmaan and Nithya menon in lead roles. The story is about a guy who falls in love with his schoolmate when they meet after many years. But his happiness is short-lived when he learns that she is engaged to someone else.
Reasons to watch :
Everybody knows that this is one of the most wanted combinations in the Malayalam industry, as the audience got a taste of DQ and Nithya's chemistry with the super hit movie 'Ustad hotel'.
Then the cinematography by Pratheesh Varma, his efforts in songs, traders and trailers looks aesthetically pleasant and beautiful. Then music, Govind Menon songs that were released is already at the top of chartist.
The fresh thoughts and ideas would definitely bring in something new for the viewers to enjoy. This romantic comedy is a genre that is tested and tasted well by the audience.
16. JOMONTE SUVISHESHANGAL ( 2017)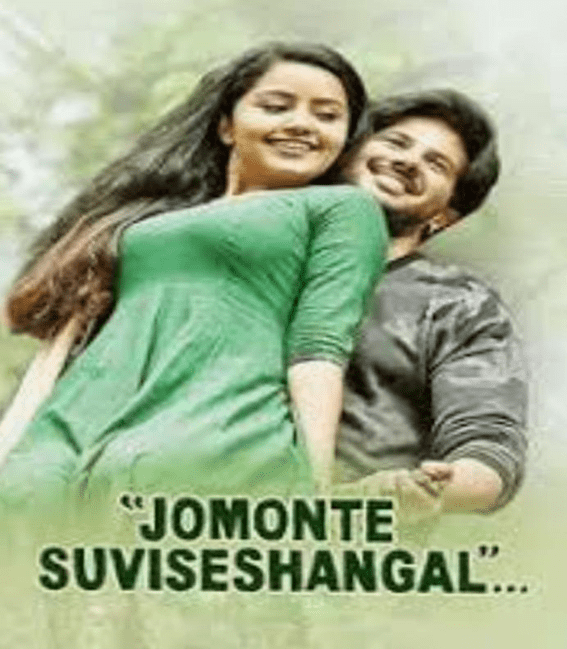 IMDb : 6.7
Director : Sathyan Anthikad
Actors : Dulquer salmaan, Aishwarya rajesh, Anupama Parameswaran.
Language : Malayalam
Jomonte Suvisheshangal is a family movie directed by Sathyan Anthikad. The story is about Jomon, a young man, sells his father's shop to invest in a new venture with a friend. Then he learns the harsh realities of life and becomes more responsible after his business fails.
Reasons to watch :
Dulquer has been experimenting with different genres in Mollywood. So, his return to the family genre movie excites the audience to watch this film.
After winning a Filmfare award for her power-packed performance in Kaaka Muttai, Aishwarya Rajesh becomes more famous and she made her debut in Mollywood through this film.
Mukesh, who had played friend to Dulquer's dad Mammootty in many films joins with DQ, but this new combination of DQ and Mahesh as son and father excites the audience. Overall it's a good and family movie to watch. As there also a duo of Jacob Gregory and DQ after their antics in ABCD.
15. ABCD : AMERICAN- BORN CONFUSED DESI (2013)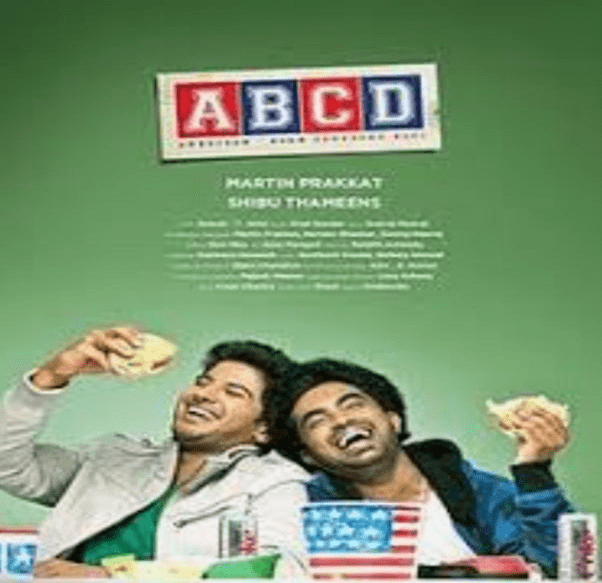 IMDb : 6.7
Director : Martin Prakkat
Actors : Dulquer salmaan, Jacob Gregory, Aparna Gopinath, Tovino Thomas.
Language : Malayalam
ABCD: American born confused desi is a comedy film directed by Martin Prakkat stars Dulquer Salmaan, Jacob Gregory, Aparna Gopinath, Tovino Thomas in a lead. The story deals with the journey of two young American Malayalees to Kerala. So, the title matches the film. When both get into trouble there, they must rebuild their lives from the problems.
Reasons to watch :
Director Martin and his writer have done smart work by keeping the movie humorous. They haven't made a mess of confused one by making too much fun, everything is well balanced in this movie.
With sensible fun, they preach to the new generation about the value of money. Jacob Gregory makes the audience laugh with his counter dialogues.
The cinematography and cuts are smart and overall it's a good fun-filled entertainment movie to watch and it is not a disappointed one.
14. VAAYAI MOODI PESAVUM (2014)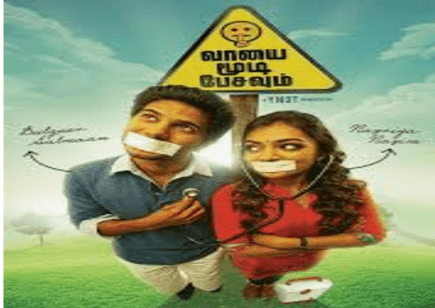 IMDb : 6.7
Director : Balaji Mohan
Actors : Dulquer salmaan, Nazriya Nazim, Madhoo
Language : Tamil
Vaayai Moodi Pesavum is a Tamil romantic comedy film by Balaji Mohan. This movie was filmed simultaneously in Tamil, Malayalam, the latter being titled Samsaaram Aarogyathinu Haanikaram which means Speaking is injurious to health. The story is about the people of the Panimalai hill station who are in trouble as the government has banned speaking to control the spread of the 'dumb flu' virus that spreads only through speaking.
Reasons to watch
Balaji Mohan is known for his classy treatment and having high entertainment quotient in his film and also his short films. Having bagged a clean 'U' certificate, the movie could be a perfect family entertainer.
Nazriya is back in Tamil after a short gap and Dulquer Salmaan is made his debut in Tamil with this film. The movie revolves around an interesting concept called 'dumb flu', which increases the curiosity of the audience.
First-time music director Sean Roldan has come up with few interesting numbers for the film. The different storyline of this movie attracted everyone and is good to watch with the family audience.
13. VIKRAMADITHYAN (2014)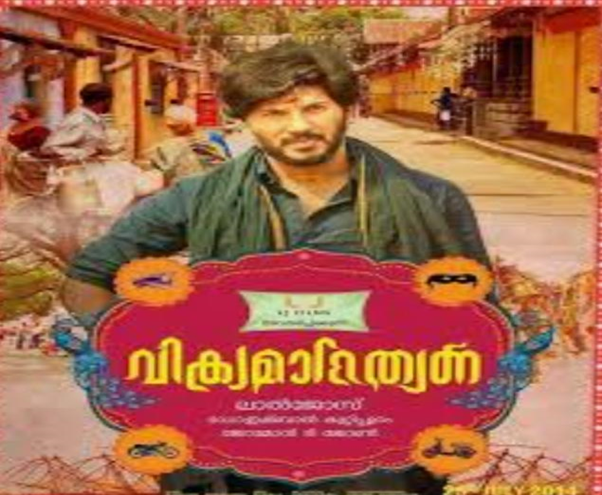 IMDb : 6.8
Director : Lal Jose
Actors : Dulquer salmaan, Unni Mukundan, Namitha Pramod, Nivin pauly.
Language : Malayalam
Vikramadithyan is a comedy film directed by Lal Jose. The film stars Dulquer Salmaan, Unni Mukundan, Namitha Pramod in lead roles, also Nivin Pauly did a cameo appearance in it. The story is about Adithyan, the son of a disgraced thief who committed suicide, who must fight all the odds and compete with Vikraman for the post of a police officer.
Reasons to watch
The movie revolves around friendship, love and the sweetest competition between the two protagonists. Both of them strive to achieve their goals in life.
The narration of the movie is perfectly woven, the intertwining and then the flashbacks with the present day. The movie was equally entertaining and engrossing.
The three lead characters stood out and complimented each other, bringing out the best in them. The music and song sync well with the narration. Overall it is an entertaining movie to watch and is a thought-provoking one.
12. KALI (2016)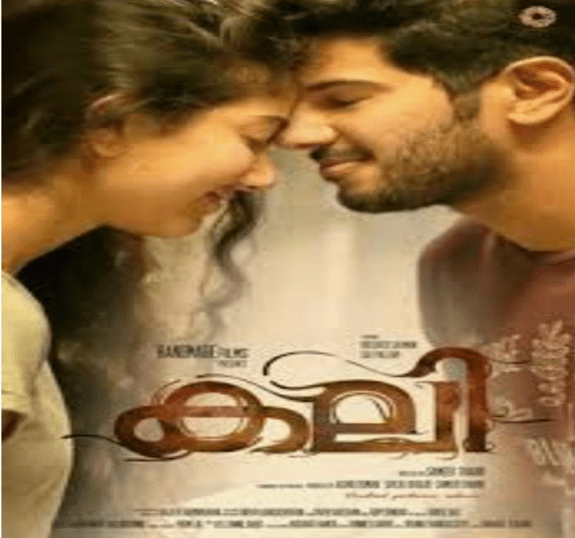 IMDb : 6.9
Director : Sameer Thahir
Actors : Dulquer salmaan, Sai pallavi
Language : Malayalam
Kali is a 2016 action film directed by Sameer Thahir, starring Dulquer Salmaan and Sai Pallavi in lead. This is the second collaboration of Thahir and Dulquer, after Neelakasham Pachakadal Chuvanna Bhoomi. The story is about Siddharth often has problems with his wife Anjali due to his short temper. But things take an unexpected turn when they get involved with a gangster.
Reasons to watch :
Dulquer Salmaan surprised his fans with his freestyled performance in the movie 'Charlie', for which he won the Kerala state film award in the best actor category. Therefore the expectations are high for the audience.
After the onscreen chemistry of Sai Pallavi and Nivin Pauly, the audience expected Dulquer Salmaan and Sai Pallavi's performance. This is also the reunion of Sameer and Dulquer Salmaan after their 2013 road movie.
Kali is one of the most anticipated flicks of the year. Also, the trailer broke the records of DQ's blockbuster movie Charlie after it viewed more than 400k times within 22 hours of its release on YouTube. The poster and songs of the movie are also well accepted by the audience.
11. VARANE AVASHYAMUND (2020)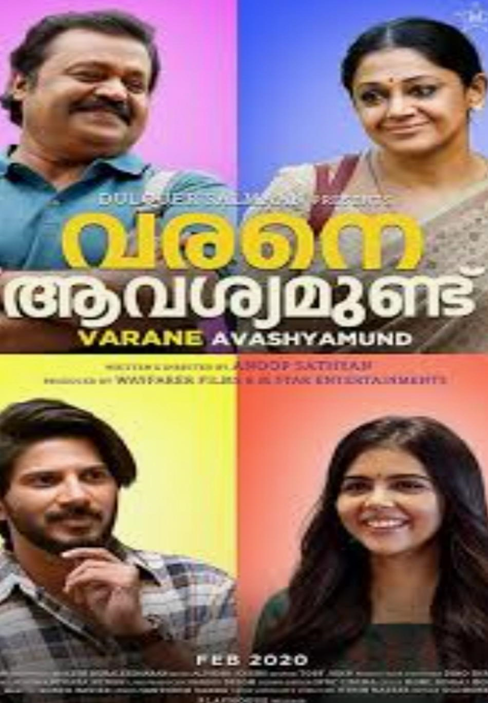 IMDb : 6.9
Director : Anoop Sathyan
Actors : Dulquer salmaan, Suresh Gopi, Shobana, Kalyani Priyadarshan
Language : Malayalam
Varane Avashyamund is a comedy film directed by Anoop Sathyan as his debut. The Story is about Neena, a French tutor and single mother who lives with her daughter who is trying to find a groom for herself. Soon, their lives change when a retired army major and a young man move into their building.
Reasons to watch :
As it is a treat for the audience watching Suresh gopi on screen after years. But unlike his previous roles, he is seen in a gentle role. The movie has sentiments, romance and humour in correct doses.
Then it is also good to see Shobana and Suresh gopi together after ages. This movie makes for light-hearted and it is with good dialogue, decent performances and lots of hilarious moments.
But Dulquer Salmaan has very little screen time, but the storyline of the movie is good and entertaining to watch. The plot is predictable as it is an interesting movie, everyone loves to watch.