Bollywood has been close to our hearts no matter which language we speak in India. The colorful movies with euphoric songs to emotional plots have never failed to entertain us. But, a lot of effort goes into making these movies. Not only in manpower but also in the form of money. Some of the top highest grossing movies are a result of big inputs of investment. Even though the success of a movie is not truly based on the budget here is a list of top 10 Bollywood Big budget movies.
1.  Saaho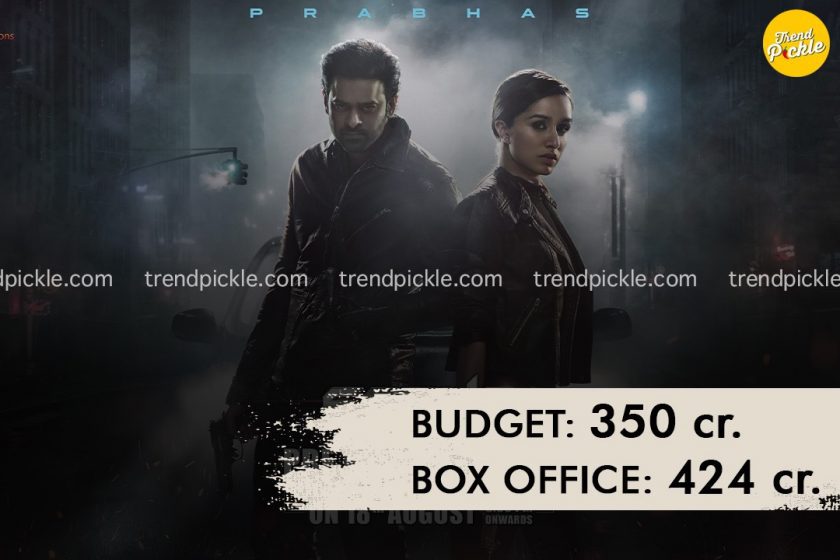 The action- thriller film starring  Prabhas and Shraddha Kapoor, directed by Sujeeth stands first in the list with a whole investment of Rs.350 crores for the making of the film. The film hit the box office with an estimate of Rs.424 crores. It was received with mixed reviews but is a good one to enjoy for any movie maniac who loves a jam-packed screen time with all the violence and weapons.
2.  Baahubali – The Conclusion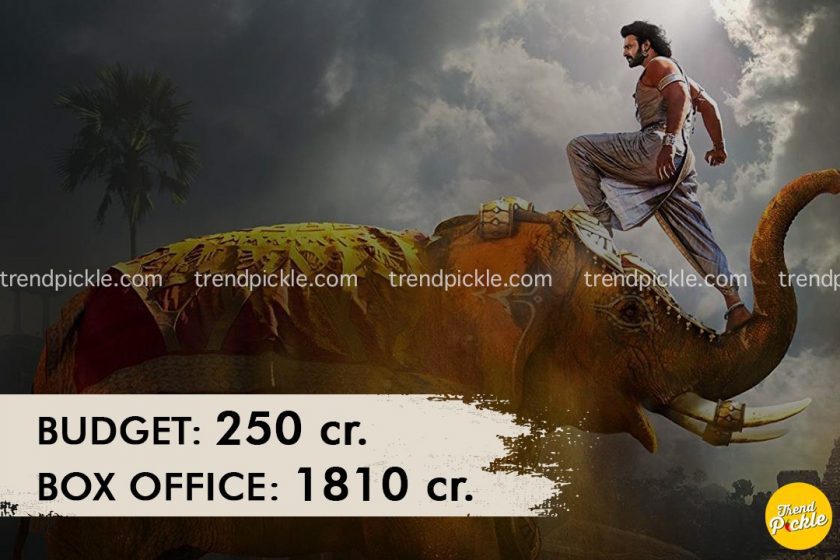 Baahubali 2 stands at the second position with a budget of Rs.250 crores. It is an Indian epic- action film starring Prabhas, Anushka Shetty, Ramya Krishna, RanaDaggubati and Tamannaah and many other big-screen heroes. It was released in Tamil, Telugu, Hindi, and Malayalam. This film is a sequel to its first part, Baahubali – The Beginning. The total box office collection of this film is Rs.1810 crores. This film is a must-watch for those good olAmarchitra Katha fans.
3.  Thugs of Hindostan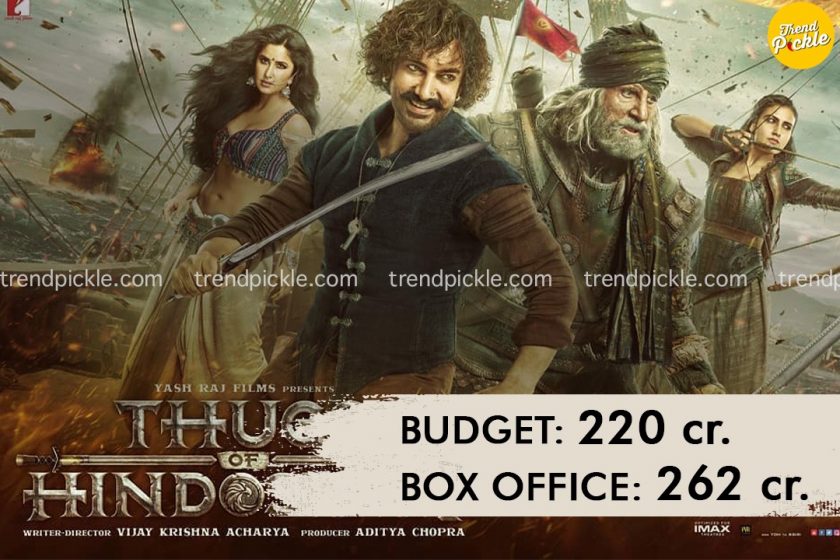 The epic action-adventure film stands third in the list with a total budget of Rs.220 crores. The film stars Amitabh Bachchan, Aamir Khan, Fatima Sana Shaikh, and Katrina Kaif. The film is set in the late eighteenth century India and is a great take on the Indian freedom struggle. It had grossed Rs.262 crores worldwide.
4.  Padmaavat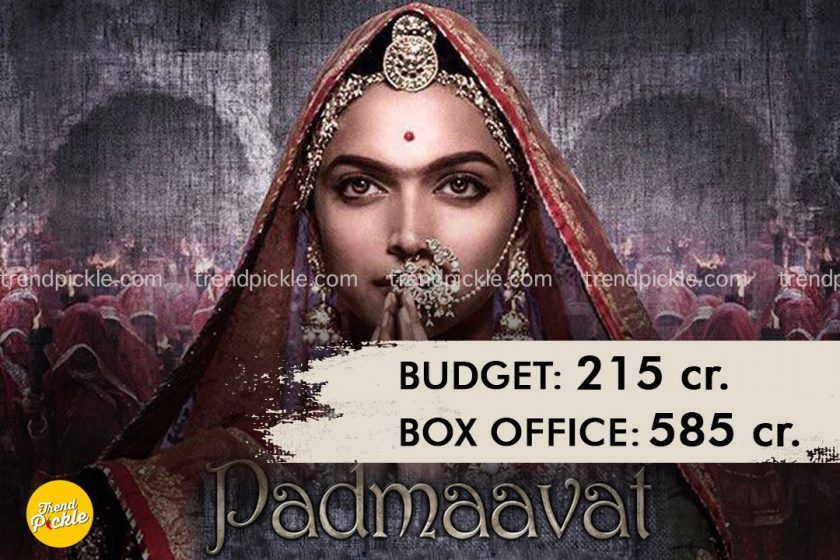 Padmaavat bags the fourth position with an expenditure of Rs.215 crores. Even with its highly controversial beginnings later leading to a title change, this film grossed a total of RSs.585 crores. The film stars the most beloved couple of Bollywood, Deepika Padukone, and Ranveer Singh along with Shahid Kapoor and Aditi Rao. This movie takes to a historical India with the recital of a beautiful and popular fiction of all times.
5.   Tiger Zinda Hai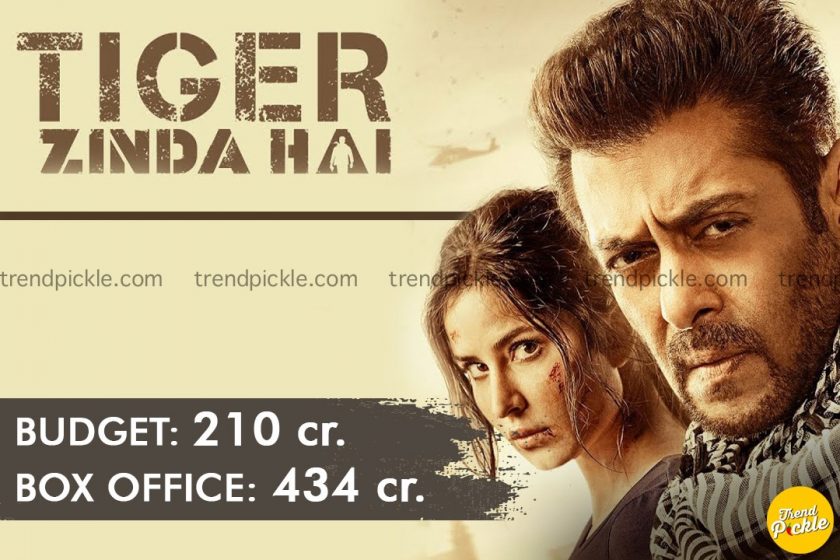 Fifth in the list is this action – thriller film with an overall budget of Rs. 210 crores. Salman Khan and Katrina Kaif are the lead characters in this movie. It is a sequel to its predecessor Ek Tha Tiger and it rolls on the rescue mission to Iraq and it is based on true events. The box office collection is Rs.434 crores.
6.  Baahubali – The Beginning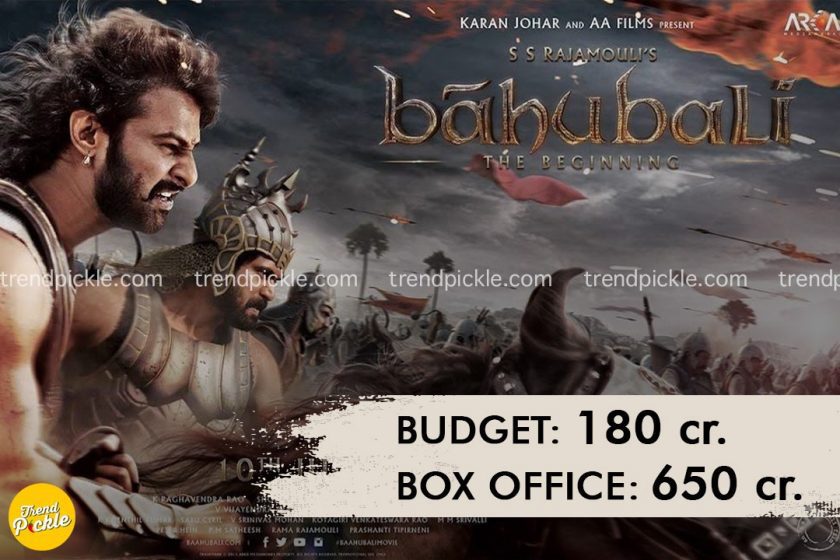 This historical epic film is ranked 6th with a budget of Rs. 180 crore Just like its successor, this film was also made in Tamil, Telugu, Hindi, and Malayalam. Again starring the same actors, this film ends in a cliff hanger and popular hashtagged question "why did Kattappa kill Baahubali?." It collected a total of Rs.650 crores on its release. The two movies together are a perfect pair for a binge-watch.
7.  Prem Ratan Dhan Payo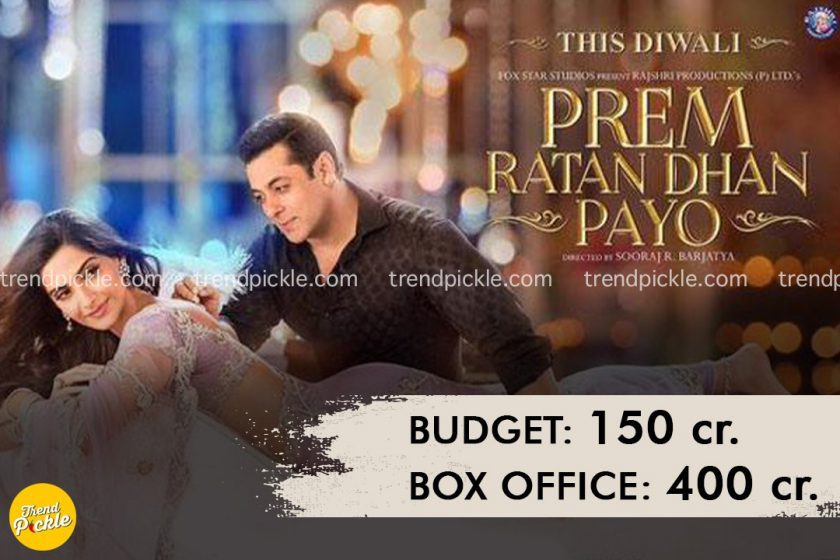 This film starring Salman Khan and Sonam Kapoor hangs in the seventh position with a budget of RS.150 crores. It is a romantic drama film with songs that you never will never stop humming. The film is best if you prefer Indian royalty life stories and it can be the best way to wind up your busy day with a fantastic plot, catchy songs, and colorful visuals. The film finally marked an Rs. 400 crore gross all around the world.
8.  Dhoom 3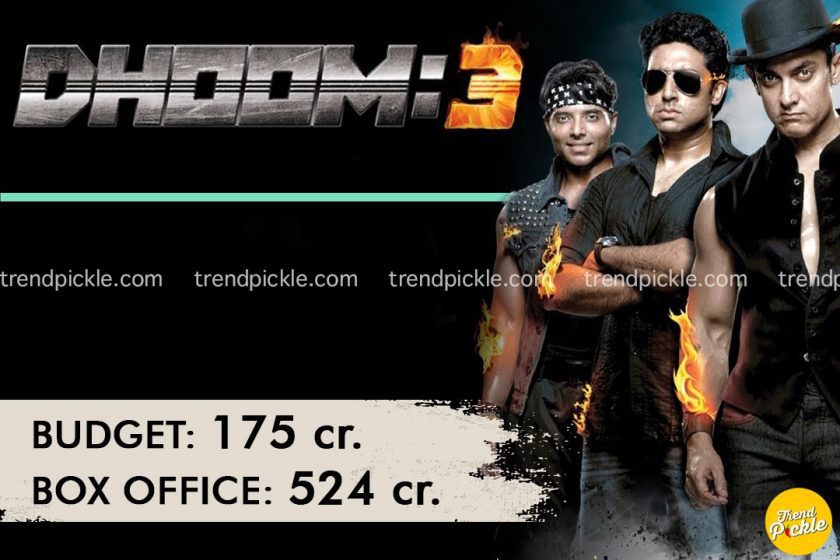 This third part of the 'Dhoom' saga is at the eighth spot with a total budget of Rs. 175 crores. This action – thriller film stars Aamir Khan, Katrina Kaif, Abhishek Bachchan and Uday Chopra in lead roles. It continues its story of the Great Indian Circus and an additional plot with bank robbery and police investigation. Just like the other two parts, this movie also has songs that just won't go out of your head. It has a worldwide box office of Rs.524 crores.
9.  Dilwale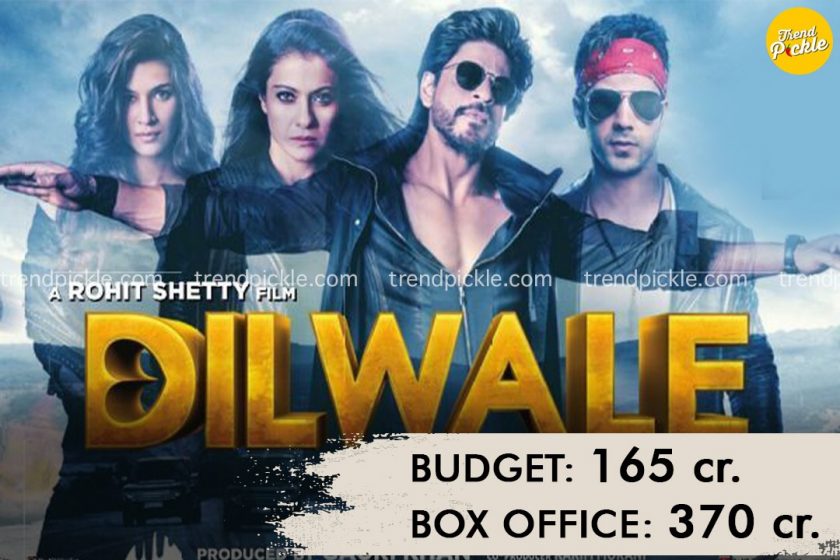 This Indian romance film was made on a total budget of Rs. 165 crores. Though it's not a sequel it is another take on the film 'DilwaleDulhaniyaLejayenge'. The movie stars the all-time favorite pair, Shah Rukh Khan and Kajol while Varun Dhawan and Kriti Sanon play the second main leads. It is a good movie to catch up together with friends or family. The movie made a total of Rs.370 crores.
10. Bang Bang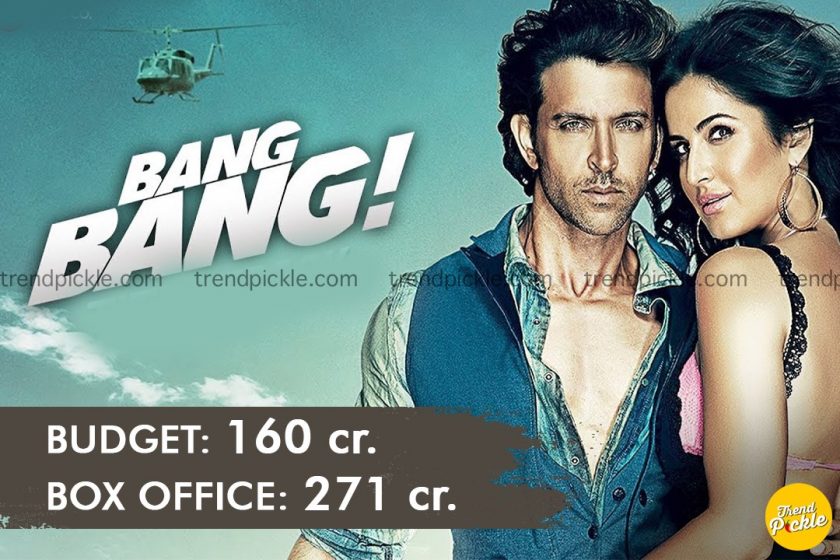 The final one in the list is the action – comedy film with a total worth of Rs. 160 crores. It is an adaptation of the Hollywood film Knight and Day and stars Hrithik Roshan and Katrina Kaif as the leads. The movie is filled with action and romance and it rolls over shots in different continents tagging comedy along with it. The worldwide box office collection was Rs. 271 crores.