What are some of your favorite zombie films? Whether they're action or horror, these zombie flicks should definitely be added to your Netflix queue.From Night Of The Living Dead to 28 Days Later, zombies have become one of the biggest pop culture phenomena ever. And we love them! There's something about the undead that's both terrifying and enticing at once.
Anyone up for a zombie night? This amazing concept of Zombie apocalypse has instigated the thrill and excitement in the audience. These iconic cinematic monsters represent contemporary fear and anxiety. We have provided you with a list of top 20 best Zombie movies of all times.
Best Zombie Movies List of all Time –
1.DAWN OF THE DEAD (1978)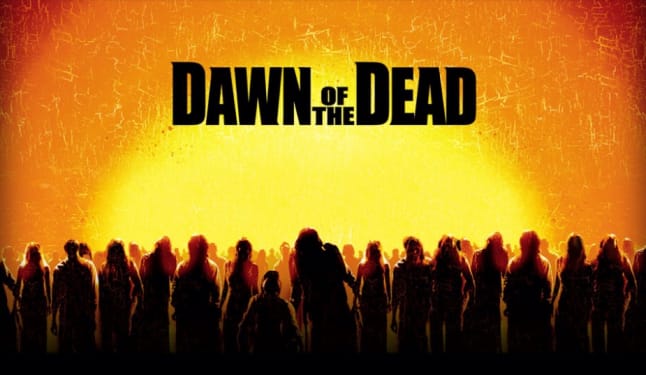 IMDb Rating: 7.8/10
Director : George A Romero
Cast : David Emge, Ken Foree, Scott H. Reiniger, Gaylen,Ross
Two rogue SWAT officers, Roger and Pete, help radio station employee Stephen (David Emge) and his girlfriend Francine (Gaylen Ross) flee in the station helicopter in Pennsylvania. To prepare for what might be the final stand of humanity, the group flees to the safety of an enclosed shopping mall.
Release
2.DAY OF THE DEAD (1985)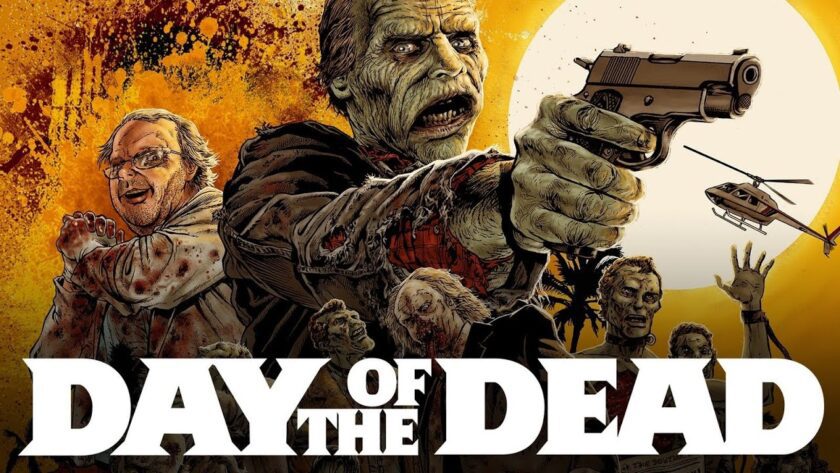 IMDb Rating: 7.1/10
Director : George A Romero
Cast : Lori Cardille, Terry Alexander, Joseph Pilato, Jarlath Conroy
Trapped in a missile silo, a small team of scientists, civilians and trigger-happy soldiers battle desperately to ensure the survival of the human race, but tension inside the base is reaching breaking-point, and the zombies are gathering outside
3.SHAUN OF THE DEAD (2004)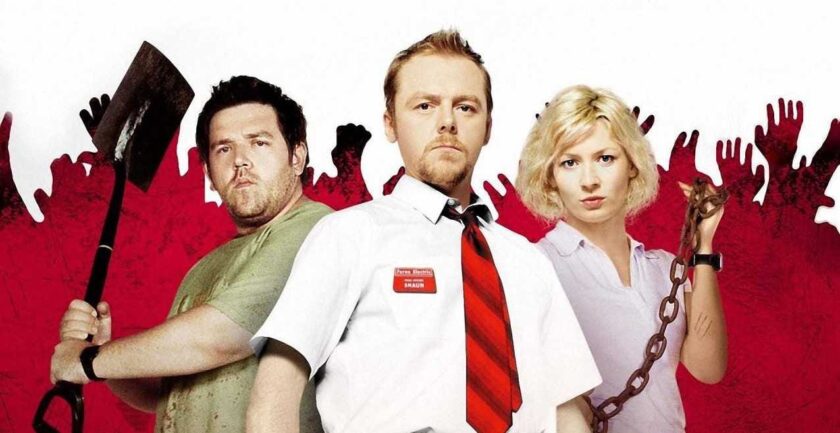 IMDb Rating: 7.9/10
Director : Edgar Wright
Cast : Simon Pegg, Nick Frost, Kate Ashfield, Lucy Davis
This zombie comedy film is a masterpiece. After a major downfall in life, Shaun tries to have fun for the night and get drunks with Ed his best friend. By morning, London gets overwhelmed with zombie apocalypse.
4.EVIL DEAD 2 (1987)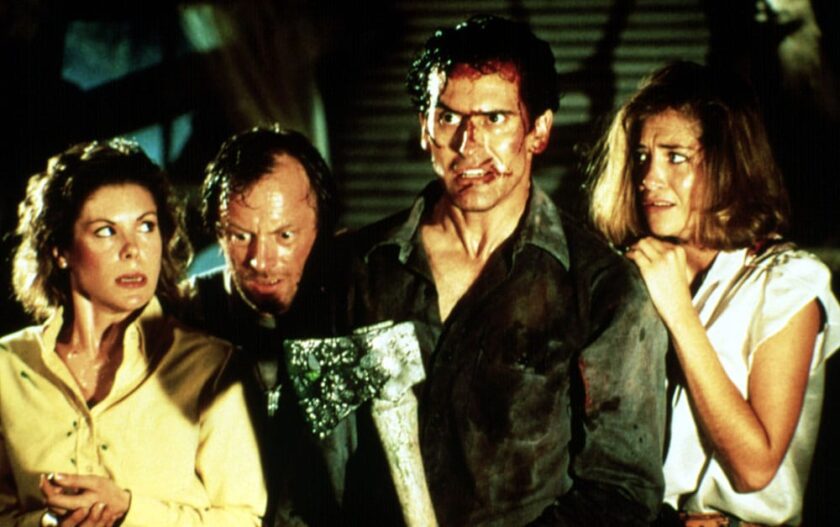 IMDb Rating: 7.7/10
Director : Sam Raimi
Cast : Bruce Campbell, Sarah Berry, Dan Hicks, Kassie,Wesley DePaiva
Another American comedy film directed by Sam Raimi. Starring Bruce Campbell as Ash Williams, the story revolves around an audio tape, which when played releases the demons inside.Ash's girlfriend Linda (Denise Bixler) becomes possessed by evil spirits that are awakened by the voices on the tape. Ash soon discovers there is no escaping the woods.
5.ZOMBIELAND (2009)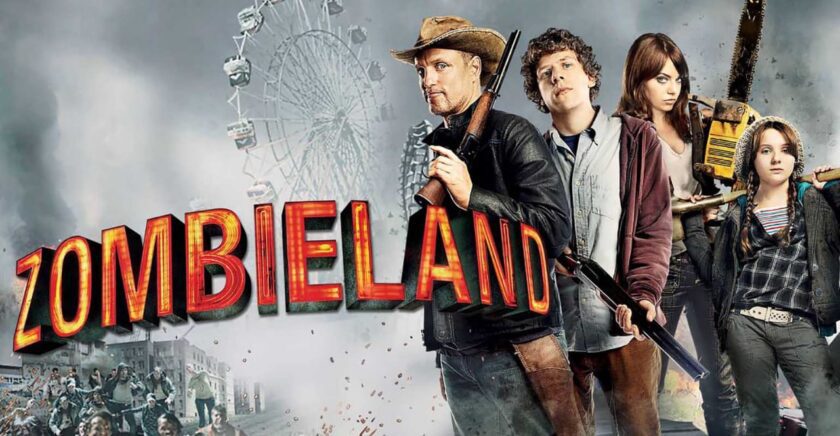 IMDb Rating: 7.6/10
Director : Ruben Fleischer
Cast : Jesse Eisenberg, Emma Stone, Woody Harrelson,Abigail Breslin
Two college friends and three strangers appear to be the only survivors of the Zombie apocalypse. They travel through southeastern United States to find a place safe from zombies.this zombie movie shows Diaspora were one of side they have to survive and on another they are fighting there own battle with there emotions.
6.NIGHT OF THE LIVING DEAD (1990)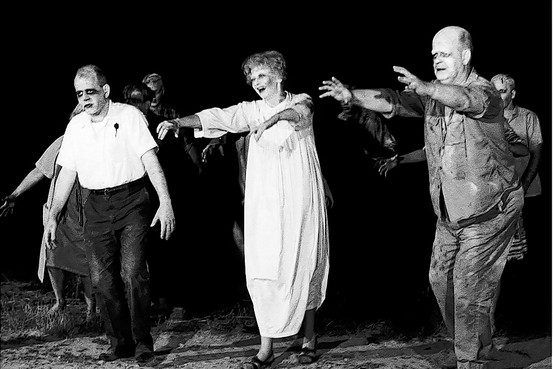 IMDb Rating: 6.8/10
Director : Tom Savini
Cast : Tony Todd, Patricia Tallman, Tom Towles, McKie Anderson
The story revolves around seven people trapped in a Pennsylvania farmhouse with flesh- eating, deadly Zombies waiting outside to slaughter them. This thrilling movie is a good watch. This movie has eye catchy storyline and cinematography which keep us engage till last moment of the movie.
7.DEAD ALIVE (1992)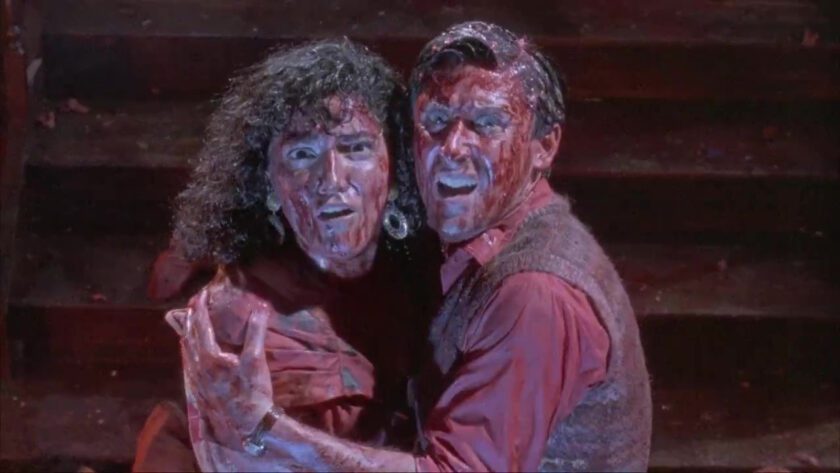 IMDb Rating: 7.5/10
Director : Peter Jackson
Cast : Timothy Balm, Diana Penalver, Elizabeth Moody, Ian Wetkin
When a rare species of monkey bites a woman (Elizabeth Moody), she turns into a zombie. Her son on realizing this traps her safely in a basement, but she tries to escape several times. Will this be an advent of a Zombie apocalypse?
8.THE PLAGUE OF ZOMBIES (1966)
IMDb Rating: 6.6/10
Director : John Gilling
Cast : Andre Morell, Diane Clare, Brook Williams,Jaqueline Pearce
When a mysterious epidemic hits a village, the workers turn into zombies. Will Doctor Thompson save the survivors and find a cure? Watch The Plague of Zombies d out. This movie directed by John filling has influenced many upcoming movies of the zombie genre.
9.TRAIN TO BUSAN (2016)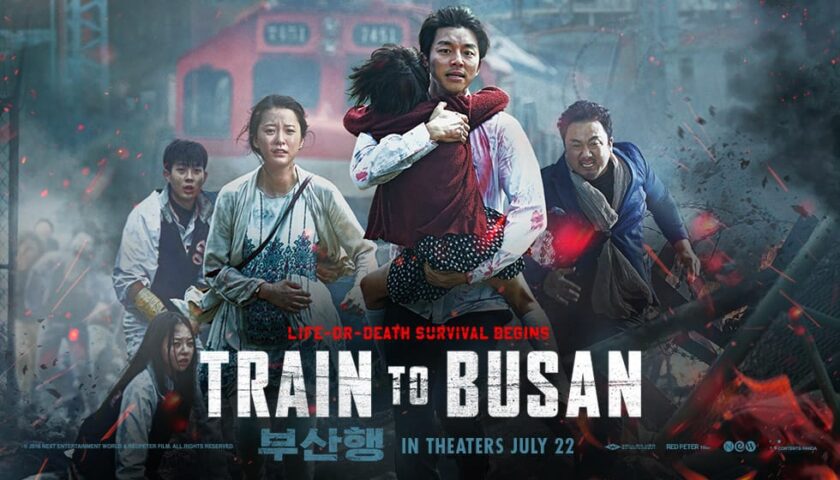 IMDb Rating: 7.6/10
Director : Sang-ho Yeon
Cast : Gong Yoo, Yu Mi Jung, Ma-Dong Seok, Su-an Kim
Train to Busan is a 2016 South Korean action horror film directed by Yeon Sang-ho and starring Gong Yoo, Jung Yu-mi, Ma Dong-seok, Kim Su-an, Choi Woo-shik, Ahn So-hee and Kim Eui-sung. The film mostly takes place on a high-speed train from Seoul to Busan as a zombie apocalypse suddenly breaks out in the country and threatens the safety of the passengers.
10.THE BATTERY (2012)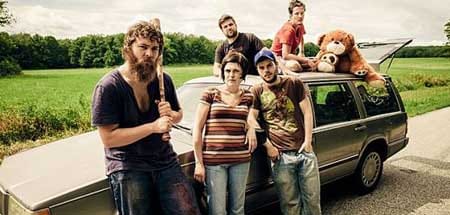 IMDb Rating: 6.3/10
Director : Jeremy Gardner
Cast : Jeremy Gardner, Adam Cronheim, Niels Bolle,Alana O'Brian
The Battery is a 2012 American drama horror film and the directorial debut of Jeremy Gardner. The film stars Gardner and co-producer Adam Cronheim as two former baseball players trying to survive a zombie apocalypse. The film premiered at the Telluride Horror Show in October 2012 and received a video-on-demand release June 4, 2013. It has won audience awards at several international film festivals.
11. DEAD AND BURIED (1981)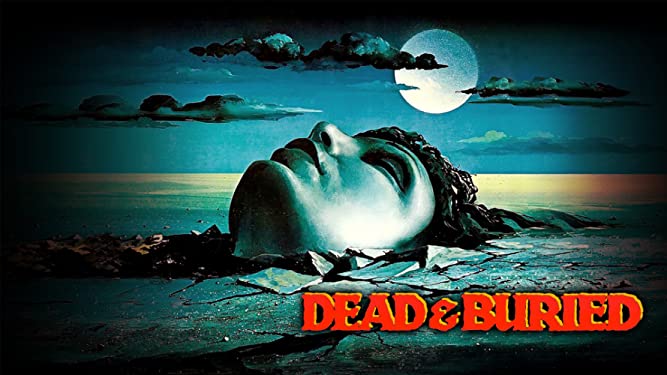 IMDb Rating: 6.5/10
Director : Gary Sherman
Cast : James Farentino, Melody Anderson, Jack Albertson, Dennis Redfield
When the dead bodies of murdered tourists come to life in a small town, Sheriff Dan Gillis works hard to discover the motive for the killings. He becomes more distressed after seeing the photographs of victims taken by the killers.
12. 28 WEEKS LATER (2007)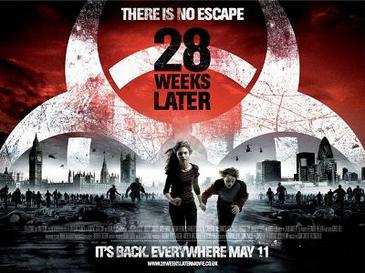 IMDb Rating: 6.9/10
Director : Juan Carlos Fresnadillo
Cast : Jeremy Renner, Rose Byrne, Robert Carlyle,Harold Perrineau
After a deadly virus outbreak in Great Britain, the few survivors start repopulating in London with the help of US army. Things take an unexpected turn when some kids try to find their infected mother hence reintroducing the virus.
13. PLANET TERROR (2007)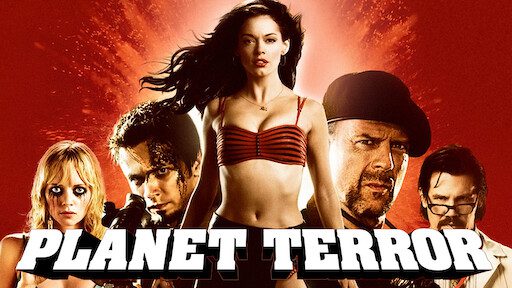 IMDb Rating: 7.1/10
Director : Robert Rodriguez
Cast : Rose McGowan, Freddy Rodriguez, Josh Brolin,Marley Shelton
A dangerous government experiment unleashes a gas that turns an entire town into flesh-eating zombies. Now a group of ragtag survivors must make their way to a helicopter to escape this scourge.
14. LAND OF THE DEAD (2005)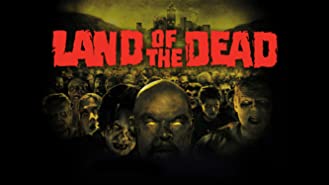 IMDb Rating: 6.2/10
Director : George A. Romero
Cast : John Leguizamo, Asia Argento, Simon Baker
George A. Romero's latest entry in his much-vaunted Dead series is not as fresh as his genre-inventing original, Night of the Living Dead. But Land of the Dead does deliver on the gore and zombies-feasting-on-flesh action
15. I WALKED WITH A ZOMBIE (1943)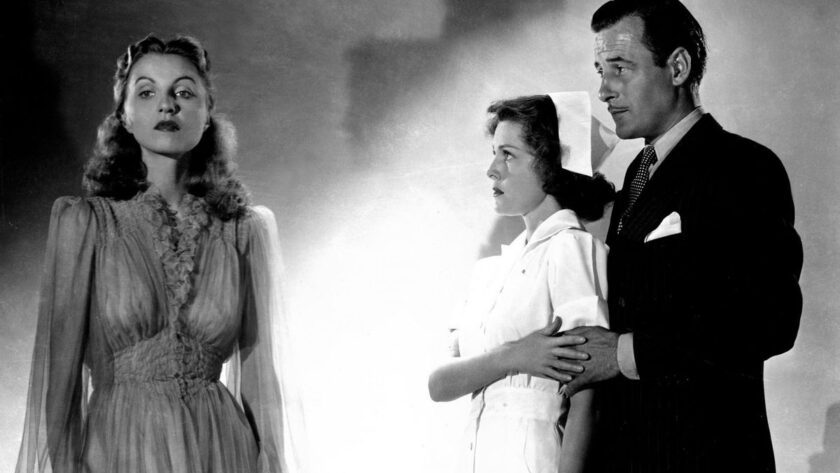 IMDb Rating: 7/10
Director : Jacques Tourneur
Cast : Frances Dee, Tom Conway, James Ellison, Edith Barrett
I Walked with a Zombie is a 1943 American horror film directed by Jacques Tourneur and produced by Val Lewton for RKO Pictures. It stars James Ellison, Frances Dee, and Tom Conway, and follows a nurse who travels to care for the ailing wife of a sugar plantation owner in the Caribbean, where she witnesses voodoo rituals and possibly encounters the walking dead.
16. SLITHER (2006)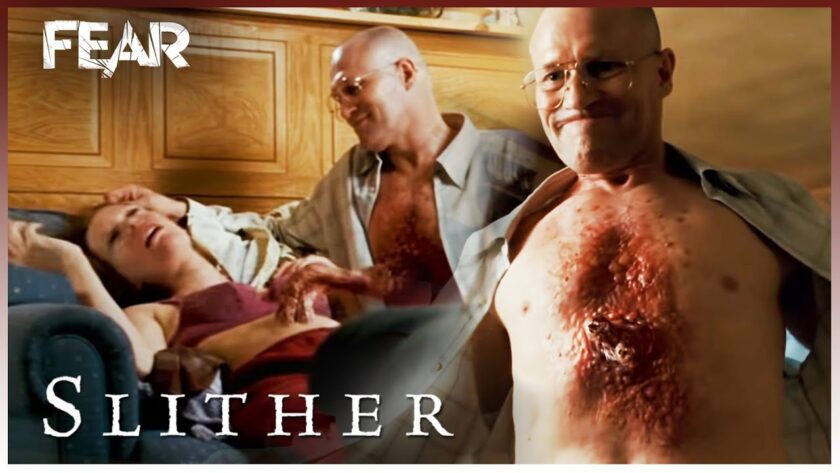 IMDb Rating: 6.5/10
Director : James Gunn
Cast : Nathan Fillion, Elizabeth Banks, Michael Rooker,Don Thompson
Slither is a 2006 science fiction black comedy horror film written and directed by James Gunn in his directorial debut. Produced by Paul Brooks and Eric Newman, the film stars Nathan Fillion, Elizabeth Banks, Tania Saulnier, Gregg Henry, and Michael Rooker. The film is set in a small town in South Carolina that becomes invaded by a malevolent alien parasite.
17. DEAD SNOW (2009)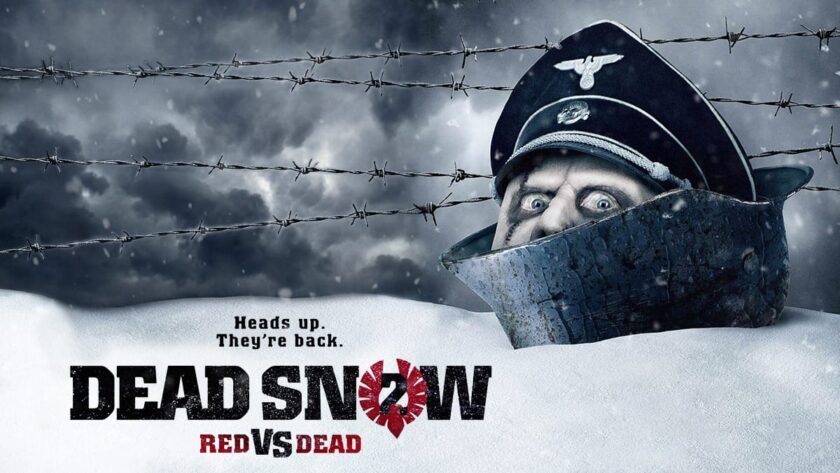 IMDb Rating: 6.3/10
Director : Tommy Wirkola
Cast : Jeppe Beck Laursen, Charlotte Frogner, Jenn Skavlan, Geir Vegar Hoely
The lone survivor of DEAD SNOW's Zombie attack wakes in the hospital with his severed arm replaced with the arm of his Nazi nemesis, sparking a rampage of revenge by raising an undead army of his own.
18. COOTIES (2014)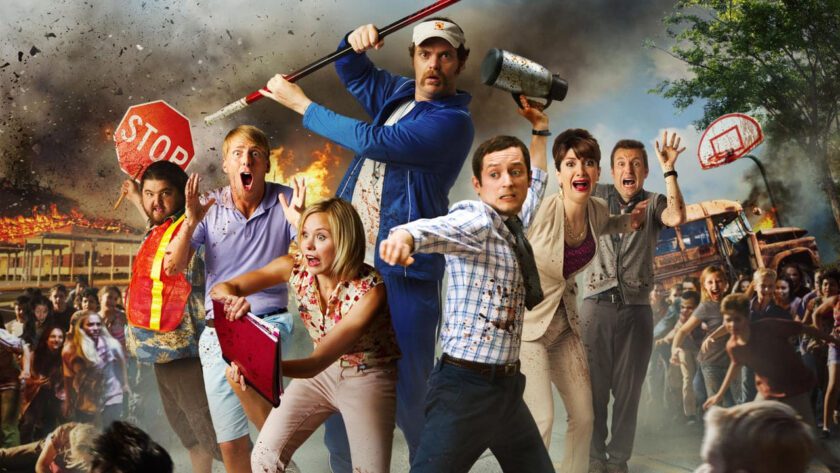 IMDb Rating: 5.7/10
Director : Jonathan Milott, Cary Murnion
Cast : Elijah Wood, Rainn Wilson, Alison Pill
COOTIES is a horror comedy with unexpected laughs and unapologetic thrills. When a cafeteria food virus turns elementary school children into killer zombies, a group of misfit teachers must band together to escape the playground carnage. The film stars Elijah Wood (The Hobbit, Lord of the Rings), Rainn Wilson ("The Office"), and Alison Pill ("The Newsroom") as teachers who fight to survive the mayhem while hilariously bickering in an uncomfortable love triangle on the worst Monday of their lives.
19. DEADGIRL (2008)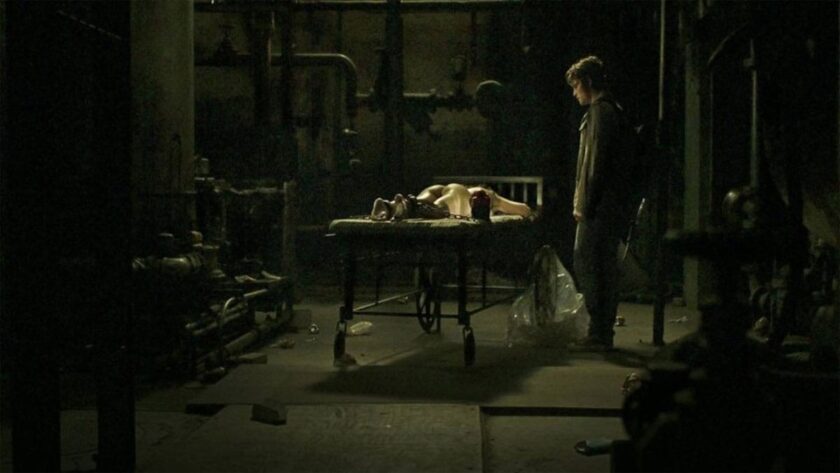 IMDb Rating: 5.5/10
Director : Marcel Sarmiento, Gadi Harel
Cast : Shiloh Fernandez, Noah Segan, Candice King
Deadgirl is a 2008 American horror film written by Trent Haaga and directed by Marcel Sarmiento and Gadi Harel. It stars Shiloh Fernandez and Noah Segan as teenage boys who discover a naked, female zombie, played by Jenny Spain. When one of the boys wants to keep her as a sex slave and the other objects, their friendship is tested.
20. WORLD WAR Z (2013)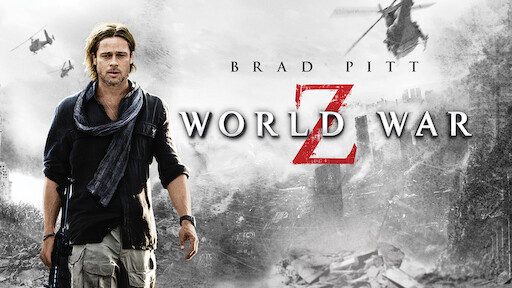 IMDb Rating: 7/10
Director : Marc Forster
Cast : Brad Pitt, Mireille Enos, Daniella Kertesz
The movie follows a former U.N. investigator Gerry Lane (Brad Pitt) who is leading a peaceful life until a deadly virus that turns human into virus haunts the mankind. He travels the world to find a cure
Comment down below your favourite zombie movie!
FREQUENTLY ASKED QUESTIONS
Q1. Which member of 'The Modern Family' cast star in a zombie movie?
Ans. Ty Burrell (Phil Dunphy) starred in "Dawn of The Dead".
Q2. What film stars a scientist experimenting on monkeys to cure rage?
Ans. 28 days later
Q3. What was the name of Tom Savini's character in 'Dawn of the Dead'?
Ans. Blades