Tired of watching the same old TV shows? We suggest you shift to OTT for new and fresh content. Hindi TV shows and Web series on Zee5 are gaining popularity over time and became one of the most loved OTT platforms in India. You can watch a list of best Hindi Tv shows & webseries on ZEE5 app. Apart from the newly launched shows, all of the old ZEE5 shows you can bingewatch on the app. Because of the so much content, it becomes difficult to pick up the best shows to watch and get yourself entertained. So, here are some of our preferences in Hindi Tv Shows and web series from Zee5 that you must watch.
List of top 20 best tv shows and web series on Zee5 –
1. Paurashpur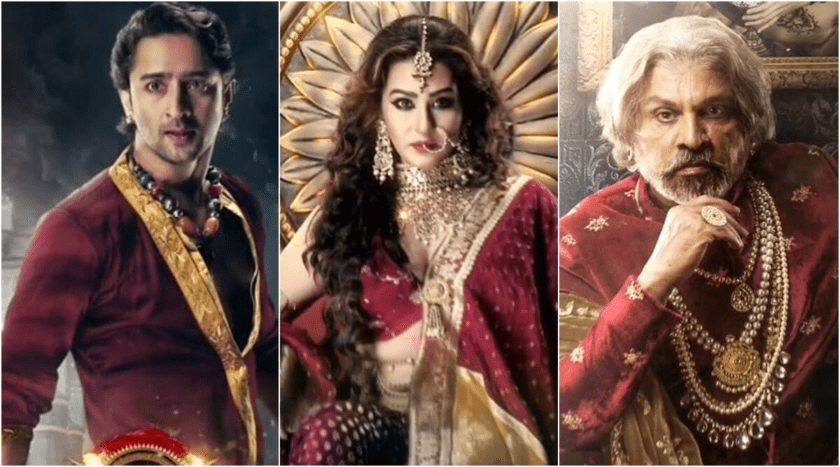 IMDb Rating: 7.7
Creators: Baljit Singh Chaddha, Sachindra Vats, Sachin Mohite
Cast: Shilpa Shinde, Poulomi Das, Annu Kapoor, Milind Soman, Shaheer Sheikh
This Zee5 Web series is a historical fantasy show set in the backdrop of the 16th century; This show comes with an exciting concept and theme. It shows women's revolution in a man-dominated kingdom under King Bhadra Pratap Singh. Some of the big names in the TV industry, like Shilpa Shinde, Milind Soman and Annu Kapoor, are part of the extensive cast of Paurashpur.
2. The Broken News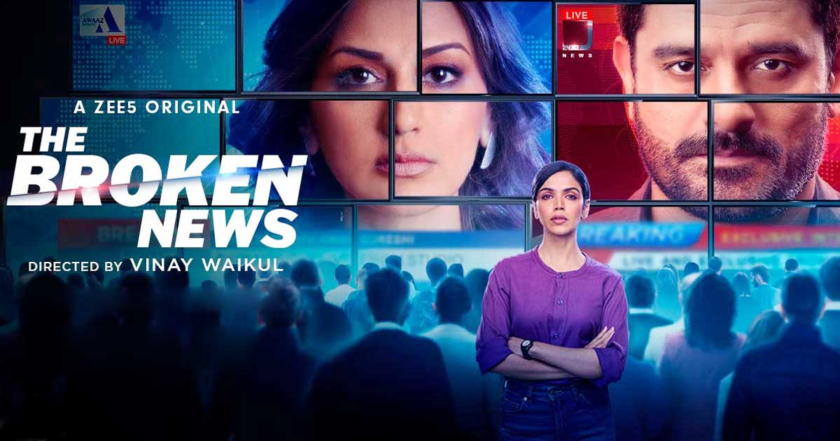 IMDb Rating: 7.5
Creators:Sameer Gogate, Gaurav Agarwal
Cast:Sonali Bendre, Jaideep Ahlawat, Shriya Pilgaonkar
This Zee5 Web series is a show that evolves around the life of journalists from two rival Indian News channels,Awaaz Bharati News and Josh 24/7 how the journalists balance their lives. The show focuses on how news channels battle for TRPs. The makers have tried to give it an angle of a satirical thriller. The performance by the cast is quite promising. It deals with ethics and objectivity when it comes to running news channels.
3. Never Kiss Your Best Friend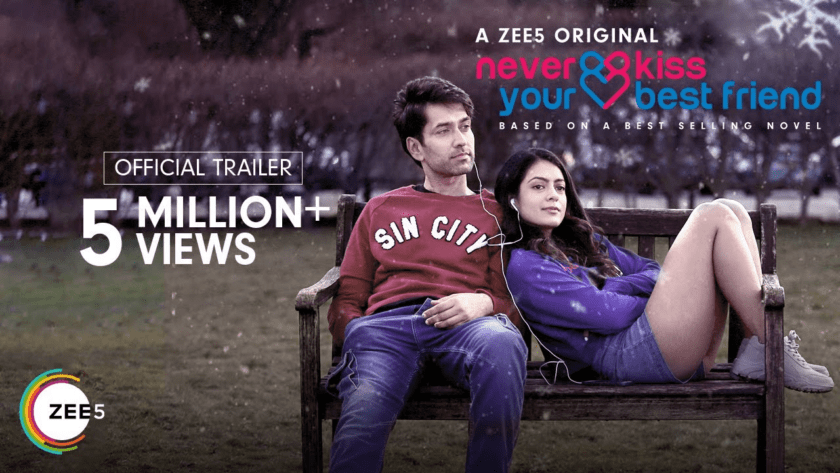 IMDb Rating: 8
Creators:Arif Khan, Sumrit Shahi, Sarita Tanwar
Cast:Nakul Mehta, Anya Singh, Karan Wahi and Sarah Jane Dias
This Zee5 Web series is a a refreshing romance TV show. The story revolves around two friends, Tanie, played by Anya Singh and Sumer, portrayed by Nakul Mehta. Even though it has a typical setting where a guy meets a girl and they both end up falling in love, the show also focuses on some relatable scenarios and notions that are a part of a love story, which is why it is so entertaining to watch.
4. Abhay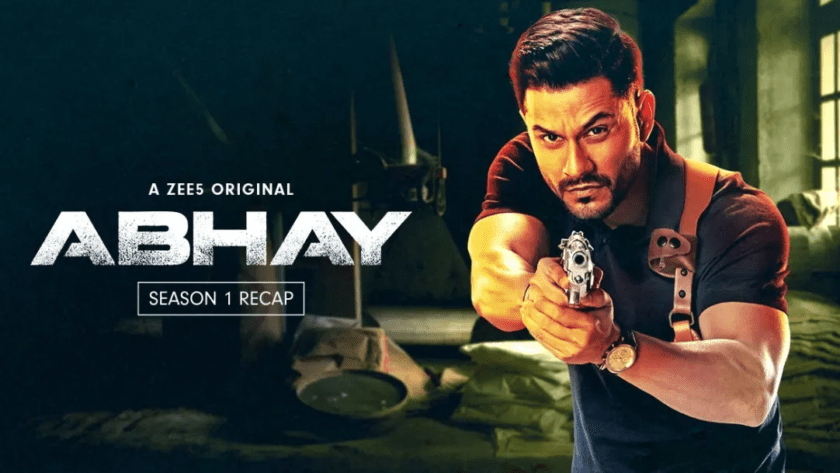 IMDb Rating: 7.8
Creators:B.P. Singh, Ken Ghosh
Cast: ElnaazNorouzi, Kunal Khemu, Asha Negi, Sandeepa Dhar
This Zee5 Web series is a show that was so popular that it had been renewed for a third season; It comes under the psychological thriller genre based on crime. The show follows officer Abhay Pratap Singh, played by Kunal Kemmu, in the midst of abnormal and bone-chilling crimes in society. The officer will go to any extent in order to solve the crimes and try to think just like the criminal would.
5. Mithya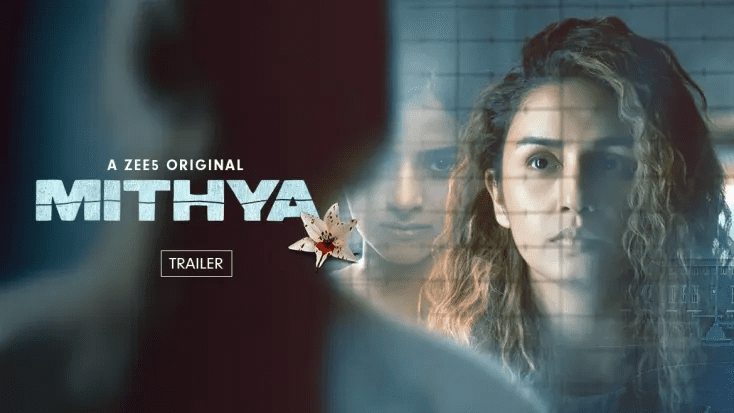 IMDb Rating: 7.2
Creators:Goldie Behl
Cast:Huma Qureshi, Avantika Dasani, K.C Shankar
This Zee5 Web series is a murder mystery at its core, and the suspects are a professor portrayed by Huma Qureshi, who locks horns with a student because she accuses her of plagiarism. Rhea, the student, then pleads about being innocent. After a murder occurs and both of them become suspects, the story leads to many shocking revelations for the two. Set in the beautiful hill station of Darjeeling combining local legends, politicians, murder mystery domestic drama.
6. State of Seige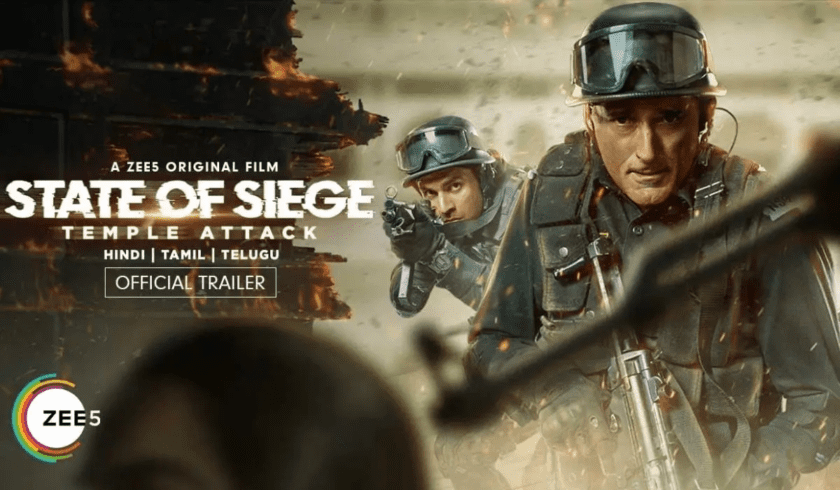 IMDb Rating: 8
Creators:Abhimanyu Singh
Cast:Arjan Bajwa, Arjun Bijlani, Mukul Dev
This Zee5 Web series is based on the events of the Mumbai attacks of 26/11, filled with action-packed sequences and strong commentary. State of Seige tells the untold stories and the different events that took place on that horrifying night. It tells about how the National Security Guard took down those armed terrorists. It captures the essence of this tragic event quite well, and with its ensemble and elaborate cast, this show keeps the viewer glued to their seats and captures their interest quite well.
7. The Married Women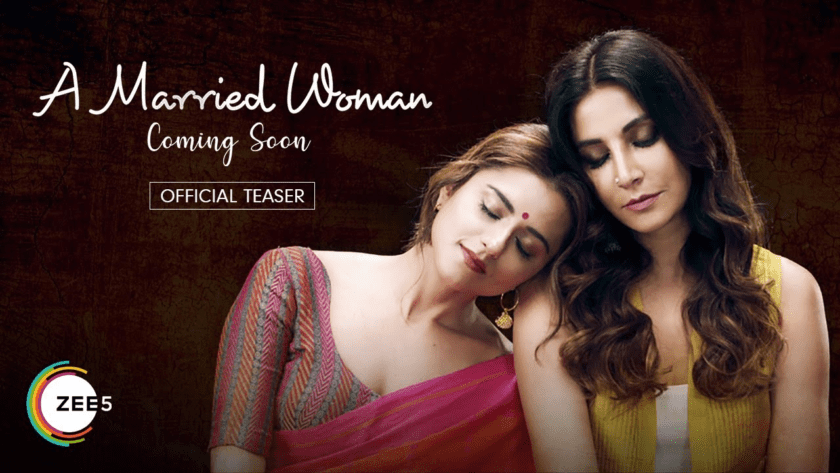 IMDb Rating: 8.1
Creators:Jaya Misra, Surabhi Saral Sachdev
Cast:Ridhi Dogra, Monica Dogra, Imaad Shah, Suhaas Ahuja
This Zee5 Web series is based on a famous novel by Manju Kapur of the same name. It depicts the story of a married woman's journey of self-realisation of her worth. The Married Woman tells the story of a wife, Astha, living under the shadow of her self-centred and obnoxious husband, and how her life takes a quick turn when she gets acquainted with Peeplika, an artist who helps Astha take her first steps towards discovering her self-worth.
8. Jeet Ki Zid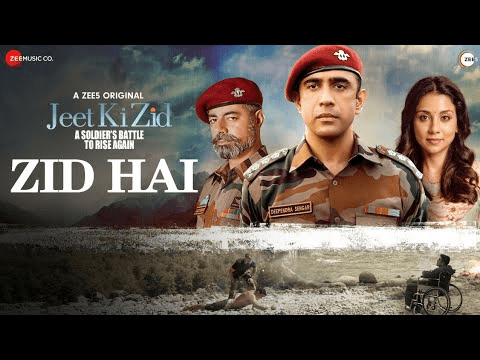 IMDb Rating: 8.2
Creators:Akash Chawla, Vishal Mangalorkar
Cast:Amit Sadh, Amrita Puri, Aly Goni
A story based on true events showcases how a man can get back on his feet after losing everything. Jeet Ki Zid revolves around the story of Major Deep Singh and how he transforms his life after being severely injured in the Kargil War, how he motivates himself even after being wheelchair-ridden and embarks on a new journey. This show is quite captivating and inspiring to watch.
9. Bicchoo Ka Khel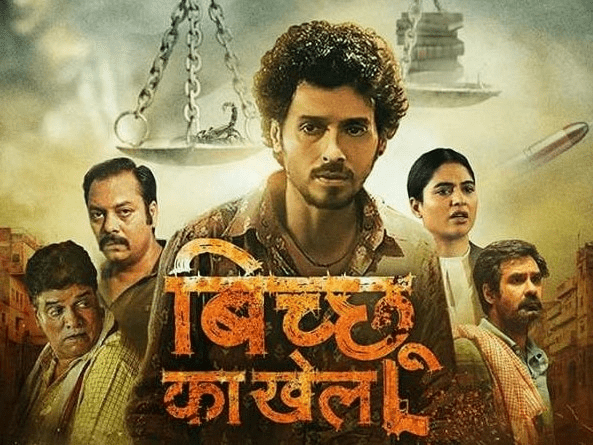 IMDb Rating: 8.2
Creators:Balaji Telefilms
Cast:Divyendu Sharma, Anshul Chauhan, Mukul Chadda
Bicchoo Ka Khel is a story based in Benaras; it depicts how a small-town boy gets wrapped up in the criminal world. It is a revenge-based drama in which the young guy Akhil played by Divyendu Sharma, tries to challenge and mock the legal system. Filled with interesting twists and turns, colourful characters, laden with humour and some excellent punchlines. All this makes it an entertaining show.
10. Churails
IMDb Rating: 8.5
Creators:Asim Abbasi
Cast:Mehar Bano, NimraBucha, Sarwat Gilani, Yasra Rizvi
Quite an exciting take towards the patriarchy in the modern world. The story involves four repressed women in a male-dominated society- Sara (Sarwat Gilani Mirza), Zubaida (Mehar Bano), Jugnu (Yasra Rizvi) and Batool (NimraBucha). Since they have been troubled by the dominating patriarchy, they set out to tackle this inequality by making up a secret justice league and battling against all the existing stereotypes. It is quite an interesting watch.
11. Love Scandal and Doctors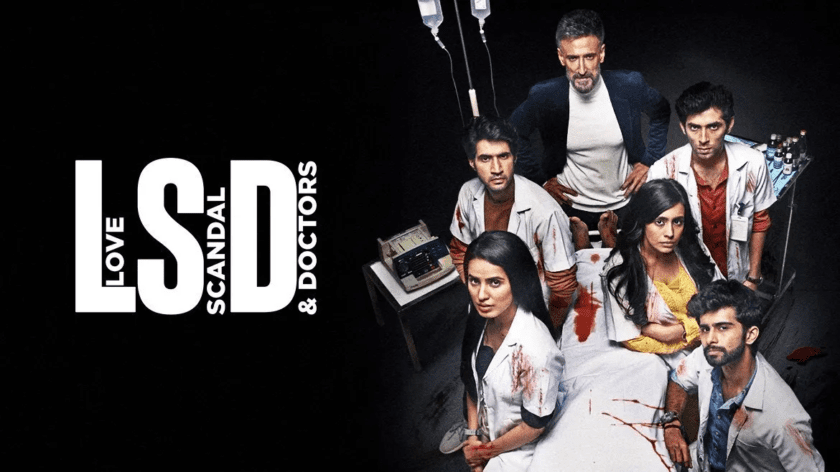 IMDb Rating: 8.6
Creators:Palki Malhotra, Prakriti Mukherjee, Sattwik Mohanty
Cast:Rahul Dev, Punit J Pathak, Ishaan A Khanna
The story is relatively new and entertaining, and it follows medical interns involved in the world of crime; this comes under the genre of a medical thriller and has quite a few exciting twists and turns that keep the viewers on their toes until the end. It also shines a light on some important and relevant social issues, so it is, all in all, a good watch.
12. Crashh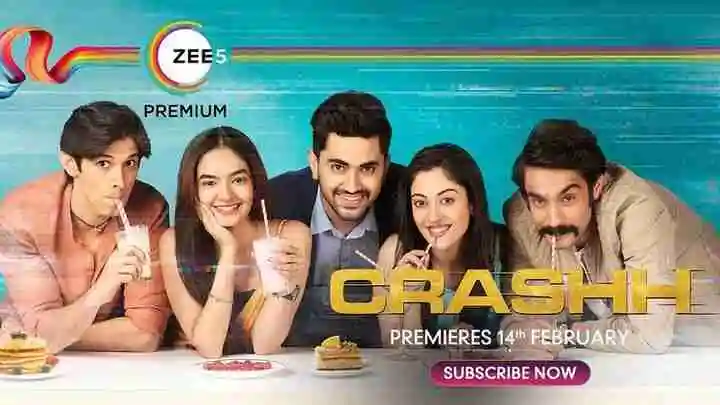 IMDb Rating: 8.7
Creators:Nikita Dhond, Kushal Zaveri
Cast:Zain Imam, Rohan Mehra, Aditi Sharma, Anushka Sen
Crashh is an easy and comforting show. It is not heavy on the heart and tells the tale of four siblings who were separated because of fate, but destiny has a different plan altogether. They are brought together by destiny because of some unfortunate events. The show was so popular that it is being renewed for a second season.
13. Kaali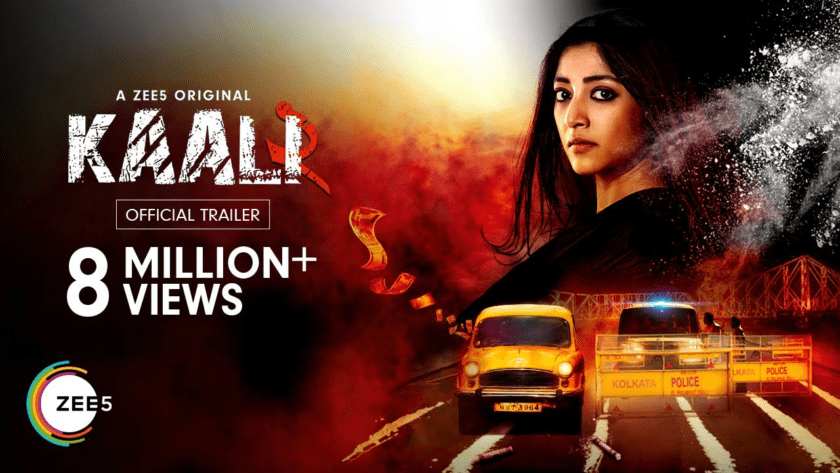 IMDb Rating: 8.9
Creators: KorokMurmu,Tamal Sen, Robiul Alam Robi
Cast:Abhishek Banerjee, Rahul Banerjee, Paoli Dam
Kaali is a robust and multi-layered show with a strong female protagonist. It left quite an impact. Actor Paoli Dam portrayed the character of Kaali. Kaali entered the world of crime and risked losing it all. The audience loved the show, which was renewed for a second season. The show is based in the criminal underbelly of Kolkata and shows many ups and downs in the life of Kaali, contains many flashbacks and is quite gripping to watch.
14. Kaafir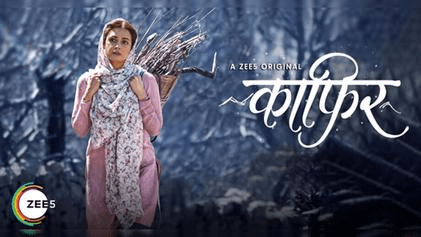 IMDb Rating: 8.4
Creators:Sonam Nair, Bhavani Iyer
Cast:Dia Mirza, Mohit Raina, Dishita Jain
Kaafir is a cross-border love story that captures human emotions beautifully and justifies the show's title. The show has a promising star cast, including Dia Mirza, portraying the role of Kainaz, an innocent Pakistani woman declared militant by the Indian government. The show also highlights the political and social conflicts between the two neighbouring countries and keeps the essence of a heartwarming and touching story.
15. Naxalbari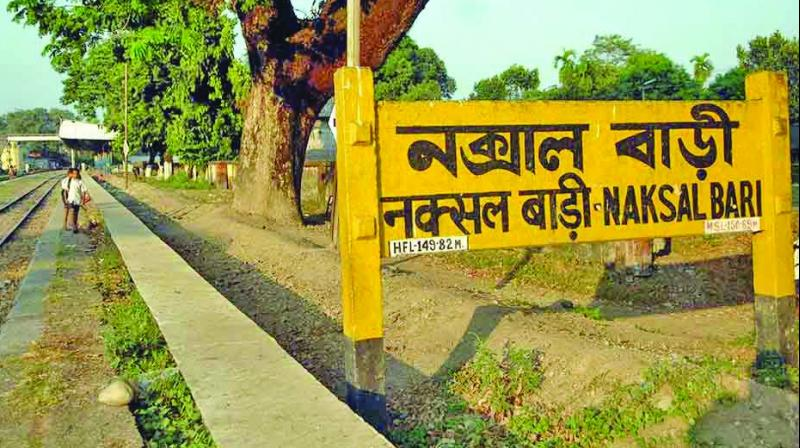 IMDb Rating: 7.9
Creators:Partho Mitra, Pradip Atluri
Cast:Rajeev Khandelwal, Tina Dutta, Sreejita De
Naxalbari is quite an intriguing and exciting story by ZEE5, inspired by the events of the Naxal movement in India, a gripping fictional tale filled with some realistic plots and an engaging storyline. The star cast includes Amir Ali and Rajeev Khandelwal playing the leads. Naxalbari became quite popular amongst the audience and was showered with good reviews by the masses.
16. Bloody Brothers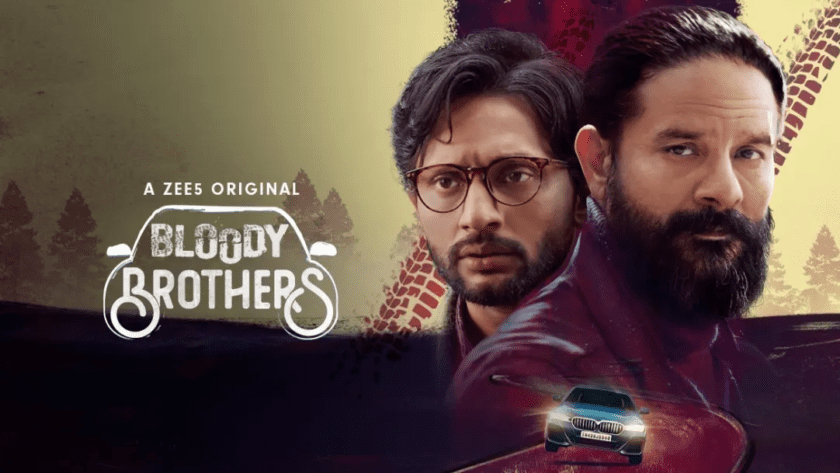 IMDb Rating: 6.4
Creators:Shaad Ali, Siddharth Hirwe
Cast:Jaideep Ahlawat, Mohd. Zeeshan Ayyub, Tina Desai
The series Bloody Brothers is a thriller that follows the story of two brothers Jaggi and Daljeet, who run over an older man on their way while driving. They try to cover up the incident by hiding the body in the back of their house, but when the investigation begins, their lives begin to unfold and fall apart. They soon realise that there is no one to trust, not even one another.
17. Sutliyan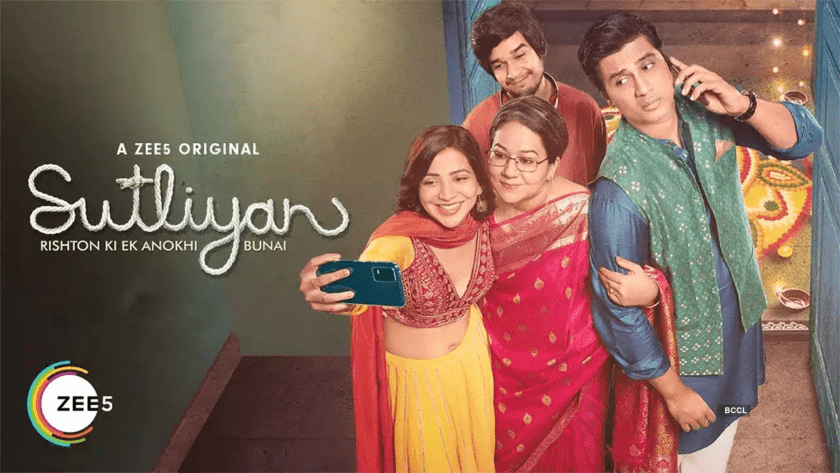 IMDb Rating: 6.5
Creators:Abhishek Chatterjee, Dhanesh Fulfagar, Sudeep Nigam
Cast:Vivek Mushran, Niharika Lyra Dutt, Pooja Kandare
What happens when siblings with a troubled past with unresolved conflicts gather under a single roof to celebrate Diwali. Sutliyan is a heartwarming tale that deals with siblings and family issues.
18. Fittrat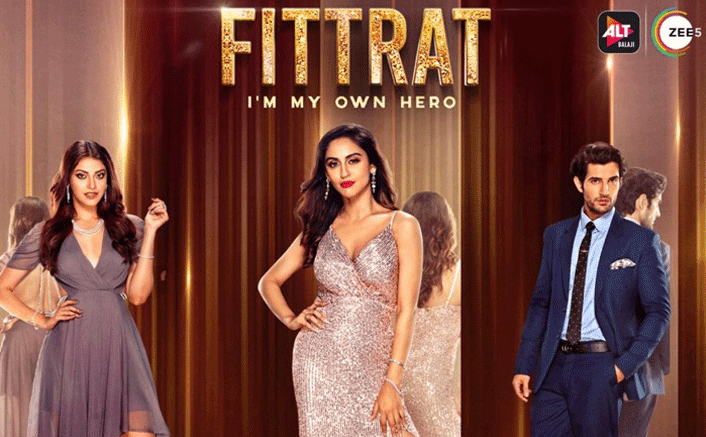 IMDb Rating: 6.6
Creators:Ekta Kapoor
Cast:Aru K Verma, Krystle D' Souza, Anushka Ranjan
The show revolves around Tarini and Amrita, two childhood friends. Amrita belongs to a wealthy family, whereas Tarini is an ambitious gold-digger. The story gets complicated when Amrita's fiancé falls in love with Tarini.
19. Break Point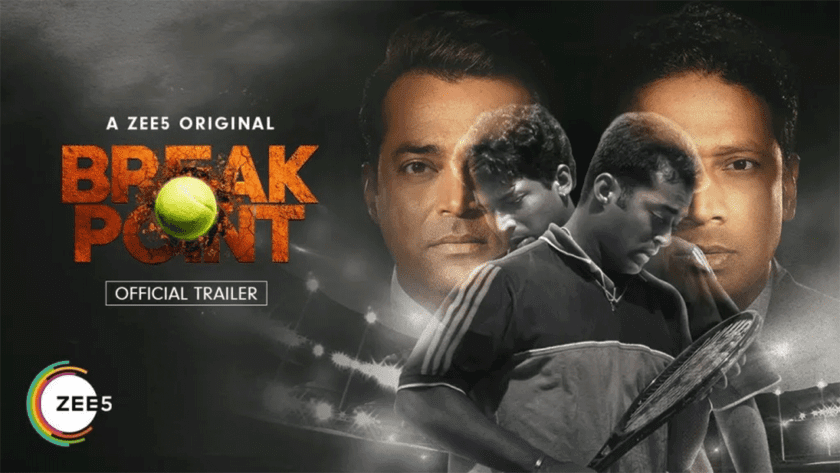 IMDb Rating: 8.8
Creators:AshwinyIyer Tiwari, Piyush Gupta
Cast:Mahesh Bhupati, Leander Paes
The web series Break Point is based on the real-life journey of two tennis legends, Mahesh Bhupathi and Leander Paes. It shows their rise and their split. It is a story filled with hard work, motivation, hope and conflict.
20. Qubool Hai 2.0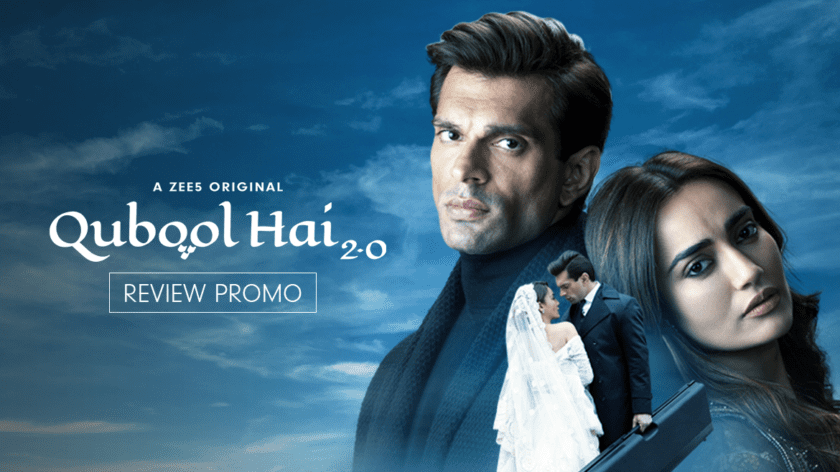 IMDb Rating: 7.6
Creators: Ankush Mohla, Glen Barreto
Cast: Surbhi Jyoti, Karan Singh, Shalini Kapoor, Arif Zakaria
Qubool Hai 2.0 is a sequel to the famous TV show Qubool Hai. It is a love story between Zoya, a Pakistani girl and Asad, an Indian, and how their lives change after meeting each other and falling in love. It is a story of their struggle, loyalties and dilemmas.
Frequently Asked Questions:-
(1) What is the Best on ZEE5?
The Top 10 ZEE5 Originals That You Must Watch
PAVITRA RISHTA 2 – DRAMA – ROMANCE. …
JEET KI ZID – DRAMA – ACTION. …
NAXALBARI – CRIME – THRILLER. …
SUNFLOWER – CRIME – COMEDY. …
STATE OF SIEGE: 26/11 – ACTION – THRILLER. …
BICCHOO KA KHEL – MYSTERY – THRILLER. …
CODE M – SUSPENSE – THRILLER. …
DHOOP KI DEEWAR – DRAMA.
(2) How many web series are there on Zee5?
It was launched in India on 14 February 2018 with content in 12 languages. The service has distributed a number of original programs, including original series, specials, miniseries, documentaries and films.
(3) Does ZEE5 have good content?
Besides the plethora of Original shows and movies, ZEE5 also has numerous exclusive films, and Bollywood releases available on it. Take a look at 20 Best Hindi web series and TV shows to watch on Zee5 App. Taish on ZEE5 is the first of its kind Indian content to release on an OTT platform.
(4) Which is best, Zee5 or ALTBalaji?
In our general overview, we would say that ALTBalaji is a bit cheaper than other OTT platforms, the service offers a sizable library of original Indian programming. While in Zee5 categories are broken down into shows, movies, news, music, videos, and live TV.