Rajasthan's palaces and forts are large in number and their architectures exclusive. Hawa Mahal is an iconic monument in Jaipur, India approximately 300 kilometers from the capital city of Delhi, built from red and pink sandstone. The palace sits on the edge of the City Palace, Jaipur, and extends to the Zenana, or women's chambers. The palace is one of the top attractions of Jaipur for travelers for its unique architecture comprising of 953 windows.
HISTORY-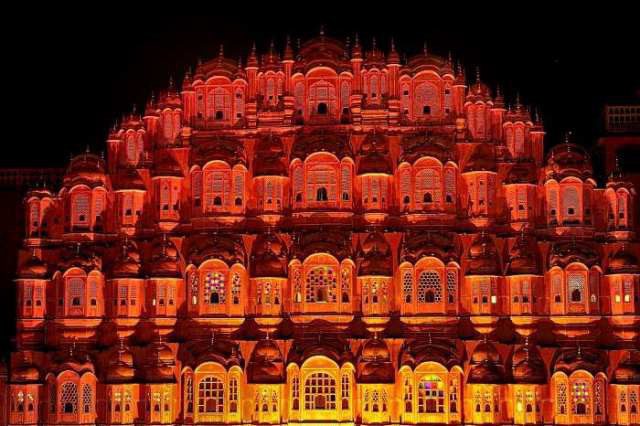 Hawa Mahal was built in 1799 by Maharaja Sawai Pratap Singh, the grandson of Maharaja Sawai Jai Singh, who was the founder of Jaipur. Pratap Singh was a devotee of Lord Krishna, which can be seen in the architecture of Hawa Mahal resembling Lord Krishna's crown. He was so inspired by the unique structure of Khetri Mahal that he decided to build a palace modeled on it. Hawa Mahal, also called the Palace of Breeze, was the result of that inspiration. This five-storied structure was designed by Lal Chand Ustad. It is an extension of City Palace with its 953 small windows called Jharokhas decorated with intricate latticework. In those times, the Purdah system was rigidly followed and Royal Rajput women were not allowed to show their face to strangers or even appear in public. The windows enabled them to get a glimpse of the day-to-day activities and festivities happening on the street below without appearing in public.
ARCHITECTURE-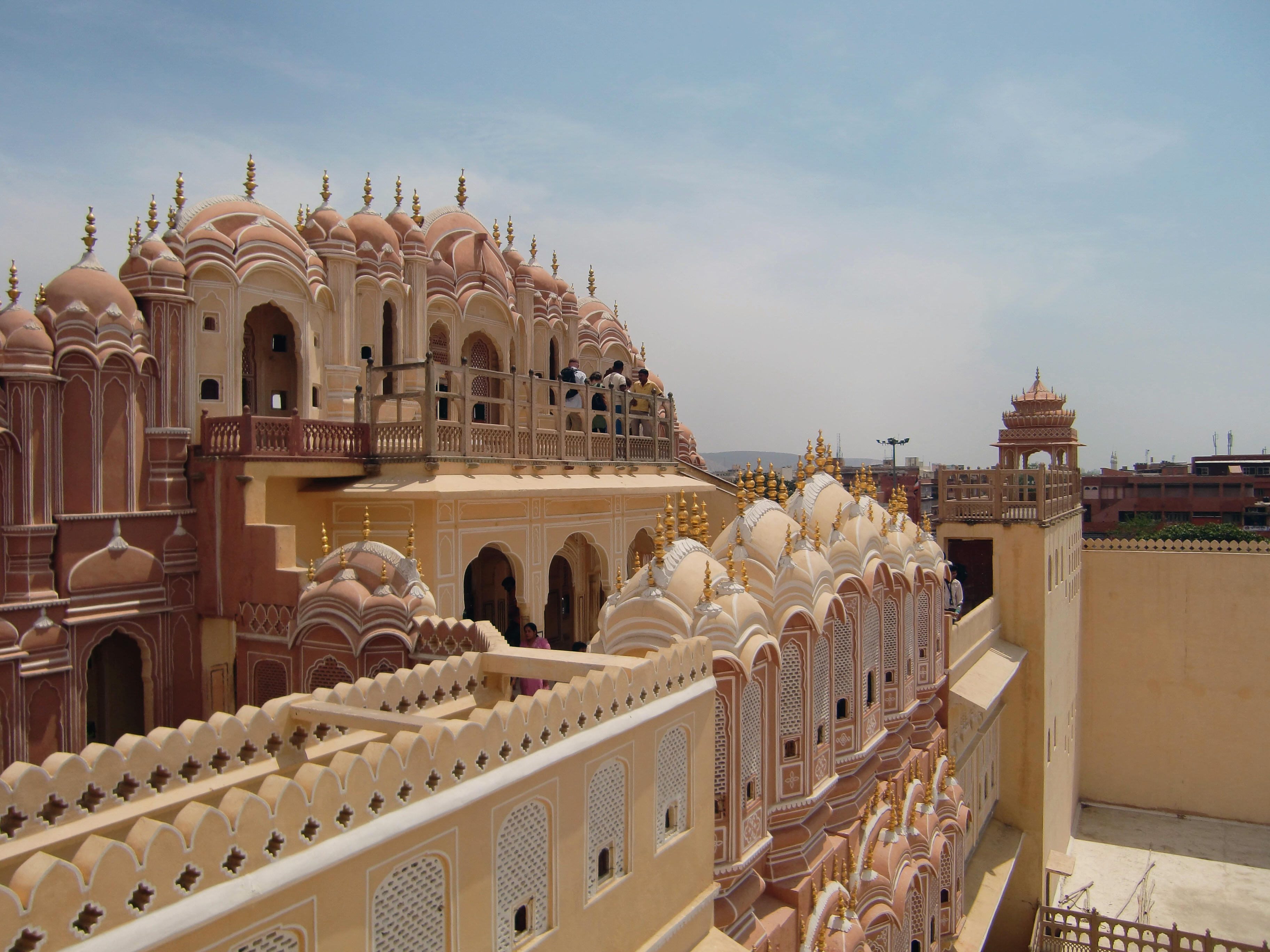 Hawa Mahal is one of the best places to visit in Jaipur, featuring a splendid fusion of Islamic, Mughal, and Rajput architectural styles. The palace is a five-story pyramidal shaped monument that rises to about 50 feet. It has domed canopies, floral patterns, lotus motifs, and fluted pillars, all reflect the rich Rajput style. The top three floors of the mahal have the width of a single room, while the first and second floors have patios in front of them. The elements are the filigree work in stone and lavish arches, both of which draw influence from the Islamic style of architecture. The another attractive aspect of Hawa Mahal's architecture is the delicately designed hanging cornices and latticework on the windows.
INTERESTING FACTS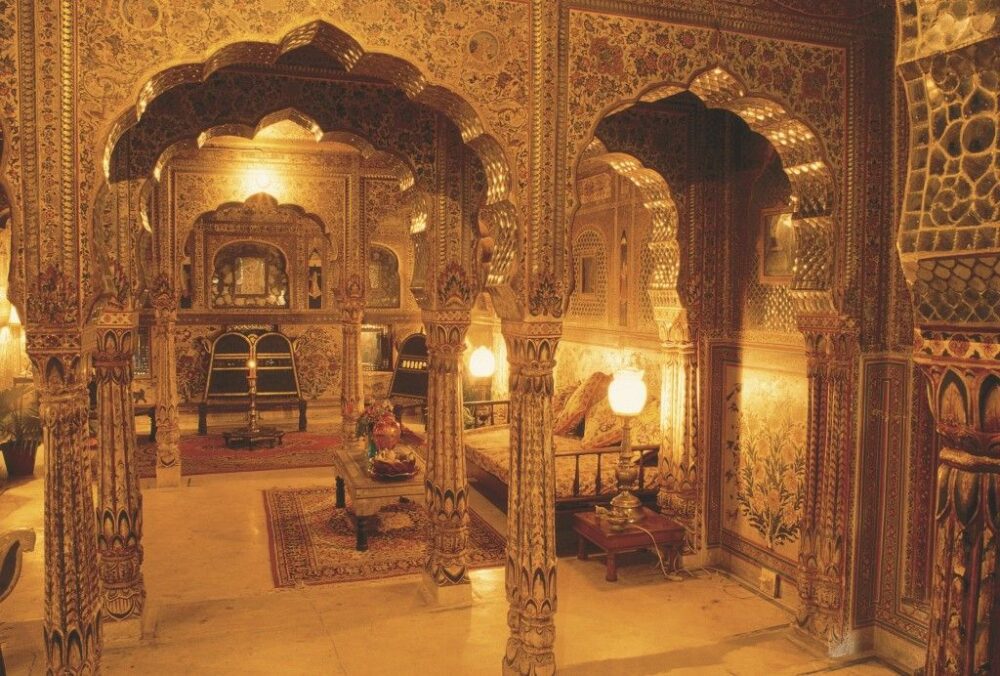 1) The palace was built with the purpose that the ladies of the Royal Court could observe life on the street below without being seen.
2) The Hawa Mahal is considered one of the world's tallest buildings without foundations.

3) Hawa Mahal does not have a direct entry which means there is no front entrance. One has to enter from the side of City Palace.

4) Hawal Mahal has 5 floors and but with no staircase, instead there are only ramps to reach the top floors.

5) There is a Mandir on the 5th floor known as Hawa Mandir from which Hawa Mahal derives its name.
6) The Hawa Mahal is a cultural heritage spot which displays a unique combination of Mughal and Rajput styles of architecture.