Thai cuisine, as we all know, is the national cuisine of Thailand. It has been gaining popularity tremendously over the last few decades. Thai food is seen as a non-fattening and healthy in western countries. Thai food also comes with a lot of health benefits as the preparation is light and ingredients used in Thai food have medicinal benefits. There are many reasons for Thai food gaining popularity. So if you haven't tried it yet, you should give it a try. Do some research on Thai dishes beforehand so that you will be confident about your needs. Here are a few points that could help you know why the so-called "Thai cuisine" is so popular and what are the things you could find in it.
What makes Thai food different?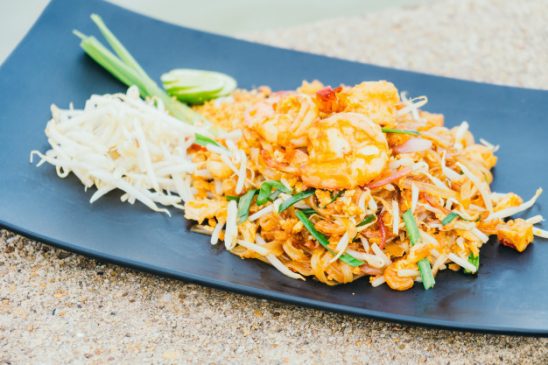 Thai foods generally have a strong aroma and its spicy nature will give your taste buds a good little adventure. It won't be anything like your usual junk food. If you want to try something new then Thai food is for you. A good amount of attention is paid to how the food is presented. The appearance, aroma and ambience are also taken care of. Thai cuisine is about mixing different element harmoniously to create something amazing. The complexity is what makes Thai cuisine different from many other cuisines.
History: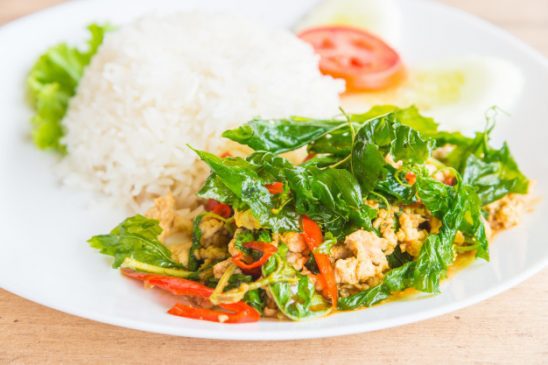 Thai Cuisine gained popularity at the beginning of the growth of international tourism industry in Thailand in 1960 when a large number of foreign tourists were introduced to Thai food. Thai restaurants were originally made outside Thailand to serve Thai immigrants but with growing popularity, they started growing in number and serving people of all kinds. Now there are a few hundred restaurants in the US alone that serve Thai food.
Thai food was traditionally eaten with hands while sitting on the floor or mats. It is still eaten so in middle-class families whereas the upper classes have switched to fork and spoon. One of the important practices of Thai dining is khuluk. Khuluk is the practice of mixing the different flavours and textures with the rice in their plate. There is a traditional ceramic spoon for the soup. Sometimes sticky rice is made into balls or flattened by right hand and eaten after dipping it in soup.
Key Ingredients: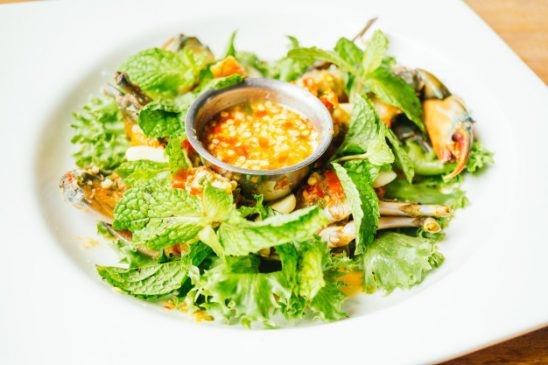 Since Thailand covers a huge area and has diverse landscapes and people with over 40 different ethnic groups, it isn't surprising to know that the cuisine itself has various ingredients. Thai cuisine is known for using fresh herbs and spices instead of the dry ones. Garlic, shrimp, fish sauce, pepper, coriander leaves and lemongrass are some of the common ingredients that give the Thai food its flavour. Palm sugar is used for sweetening the dishes while the sour tinge is provided by lime and tamarind. Kaffir leaves are used in many Thai soups and leave a characteristic flavour. Fresh Thai basil leaves which have a purple stem, add fragrance to certain dishes.
Pork and chicken are the usually used meat, whereas ducks, water buffaloes and beef are also used. Seafood plays an important role in their diet and generally consists of fish, shellfish and crustaceans.
Variants of rice: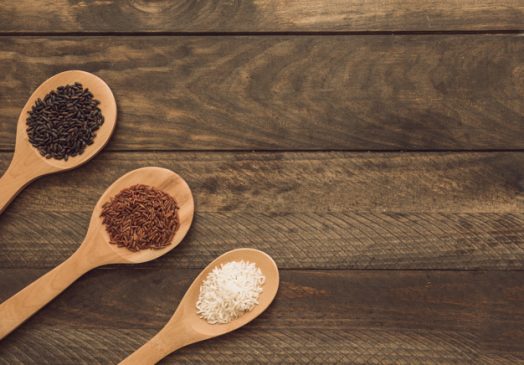 The staple diet of Thai cuisine is rice. It is so important that the Thai word for food and rice are the same- khao. There are many varieties of rice in Thailand such as non-glutinous rice, sweet-smelling jasmine rice, sticky rice, red cargo rice, etc. Another type of sticky rice is the black sticky rice which, due to its deep purple-red colour, appears black. Rice flour is usually used to make noodles. Wheat flour and mung bean flour are also used. Fresh rice vermicelli is made from fermented rice and known as khanom chin. It is eaten with spicy curries or salads.
Fruits: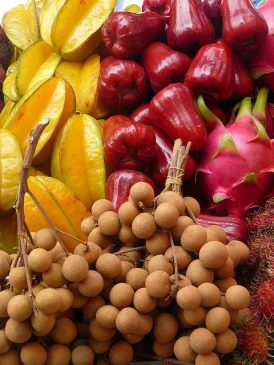 A large part of the Thai diet consists of many fresh fruits. They are often paired with spicy dips made with sugar salts and chillies. Fruits are also used in some salads like green papaya salad and pomelo salad. Fruits are also used in soups, curries and certain chilli paste. Although many of the Thai fruits were unavailable in the western countries before but now fruits like rambutan and lychees are being imported. Some native fruits of Thailand are papaya, mango, rose apple, jackfruit, langsat, logan etc. Apples, pears, peaches and strawberries, even though not indigenous and have to be imported, have gained popularity since the last few decades after being introduced to the farmers by the Thai Royal Projects.
Coconut: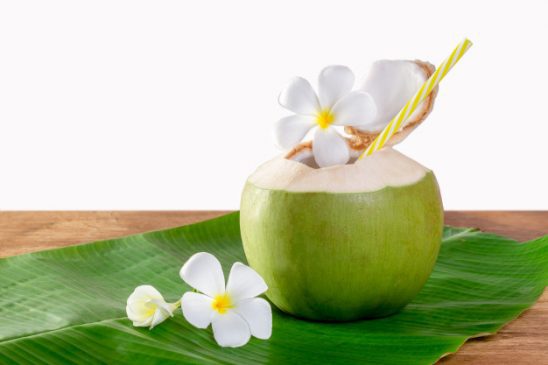 Coconut has a lot of uses in the Thai diet. Coconut milk is used in desserts and curries.  The coconut has a nutritive juice and is generally served as a drink. The delicious young flesh can be eaten with all kinds of dishes. The fresh coconut flesh is grated and used in sweets, snacks and salads. They also use the growing bud of the palm tree as a vegetable. The sap of the stalk of the flower is used to make coconut vinegar. Coconut and its produce are mostly used in the dishes of central and southern Thailand since there is no growth of coconut palms in northern and northeastern Thailand due to low temperature and dry weather.
Things to know If You're Trying Thai Food for the First Time:
If you are a first-timer, you have to know some things about Thai cuisine. Some of the Thai dishes are very spicy. Therefore if one is not comfortable with eating mouth-burning food, it is suggested to ask for a milder version. Although it may still be spicy, the spice will heighten the other flavours and it'll be worth the mouth burn. Here is a list of a few Thai dishes suggested by the renowned food blogger Sanjay Jhunjhunwalathat'll keep you on the safer side:
1. Kao Phad (Fried Rice)
2. Gai Med Ma Moung (Chicken Cashew Nuts)
3. Geng Kheaw Wan Gai (Green Curry Chicken)
4. Tom Yum Goong
5. Som Tam.