To escape the chaos of the capital, Champa Gali not a hidden gem anymore offers you a fine blend of cafes, art and shopping. This place has it all for your quirky cravings. Many gigs and poetry events are organized too. Having the best ambience and foods, Champa gali is quite popular. Situated in South Delhi, being the buzz let's walk through over one of the most aesthetically I'gram places.
Pro Tip
Do not forget to check Champa Gali's Facebook page, all the upcoming events are updated there as a lot of gigs and launches keep happening over time.
The ambience of the place is fully LIT in the evening and quite a hustle-bustle in the daytime. You can visit this place with your friends or family. Don't worry if you do not have a partner, grab a book and go on to spend some time with yourself.
Heading out to this place can never be a disappointment!
Quick Fact
The owner Mr Shailesh Mehta, is very strict towards alcohol. He has ensured that no alcohol is served in any of his cafes making Champa Gali completely non-alcoholic. He has no idea from where this Khasra lane came to be known as Champa Gali.
Why this name Champa Gali?
So, while setting up Blue Tokai Coffee Roasters, a lot of plants (Champa) were brought in to decorate its backyard as they wanted to give it a traditional rural feel. People in the neighbourhood after seeing the decorations of the café started calling it Champa Gali.
So that's how it got its name!
Evolution of the place
Khasra Number 258, a cow shade with furniture workshops which morphed into what today it is known as Champa Gali, a Parisian passageway and a brewing spot for poetic nights or music gigs.
Trust me, spending your time at Champa Gali won't make you regret it. This place is based near a small lane of Said-ul-Ajab village in South Delhi.
How to reach the Parisian Alley
1. By Road
You can board a bus from different locations in Delhi, bus numbers are 714,427 and ML-82. Otherwise, if you are planning to drive at them you can easily park your vehicle near Rose Café and then have a few steps to walk.
2. By Metro
The most convenient mode of transport, but you should have knowledge regarding the routes. Saket Metro station which lies on the yellow line is the nearest spot via metro to get off at gate no.2. You can go for a rickshaw or auto though it is a short walk away. (Approximately 10 mins away)
List of best Cafes in Champa Gali –
1. Blue Tokai
This place holds rustic vibes which were started by a couple. Place stretches to a backyard with charging sockets and coolers to beat the heat of Delhi. What can you get here? Varied blends of fresh coffee, ample savoury picks and music at all times. The place is quite actively hosting open houses, some exhibitions and poetry evenings. Clue Tokai hosts brewing sessions every Wednesday and Sunday in their roasting room.
Must-haves: Blueberry Croissant, Cortados, Banana Bread, Mocha blend in Coconut
Meal For Two: Rs 750
Timings: 09:00am to 09:00pm
Do not forget to check out their page https://www.facebook.com/bluetokaicoffee/
2. JugMug Thela
The star of the Champa Gali, JumMug Thela is a street style tea stall with both indoors and outdoors seating. They also have a reading room and are open for donations for the same. Do not limit this place to just-tea as they offer a range of tea, coffee and hot chocolate.
They also have some quirky ice popsicles on their menu which is worth trying. The overall ambience of the place is cool and light.
Must-haves: Marble cake, Ice popsicles (Kiwi and Orange)
Meal For Two: Rs 550
Timings: 10:30am to 8:30pm (Weekdays) & 10:30am to 09:00pm (Weekends)
Do not forget to check out their page  https://www.facebook.com/JugmugThela/
3. Jugaad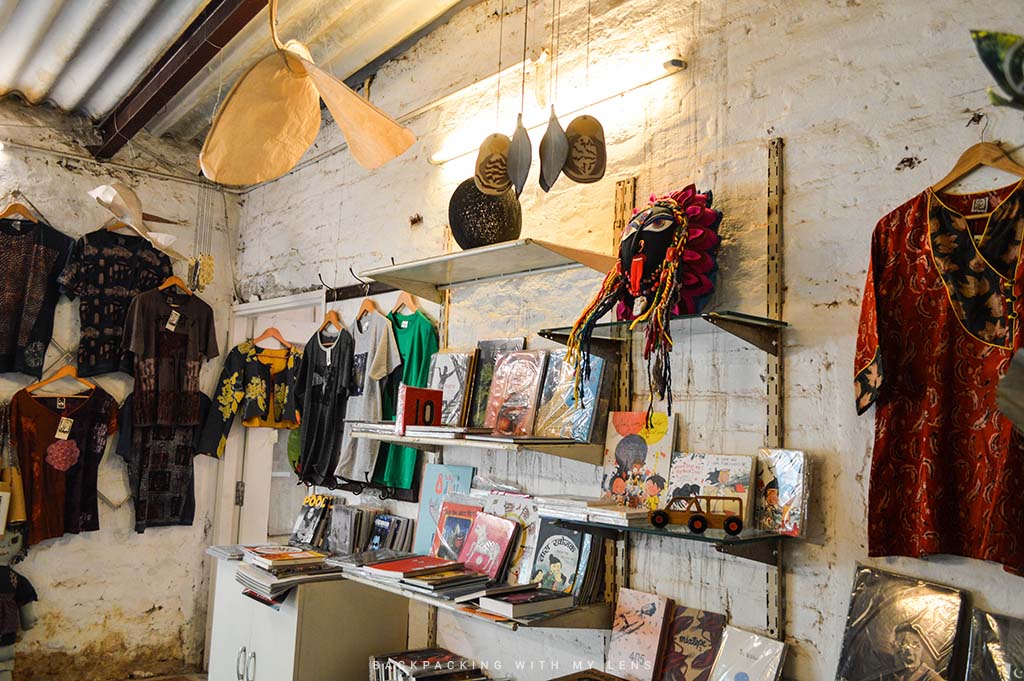 As the name suggests, every Delhite is known for some sort of JUGAAD. This place comes with a cause, everything for sale is recycled here. It is a non-profit organization that deals in selling handcrafted goods. "We initially just started off by selling paper bags and now we have around 250 products in our little shop", said Rachna. You can find handmade trinkets and dye bags.
However, you can have a look at their products on Flipkart and iTokri.
Timings: 10:00am to 7:00pm
4. People Tree
This place offers a variety of printed stoles, t-shirts, khadi apparel etc. they also have a stunning collection of junk jewellery, some organic skincare products and published books too.
Best cafes near Champa Gali (3-4 mins away) 
1. Rose Café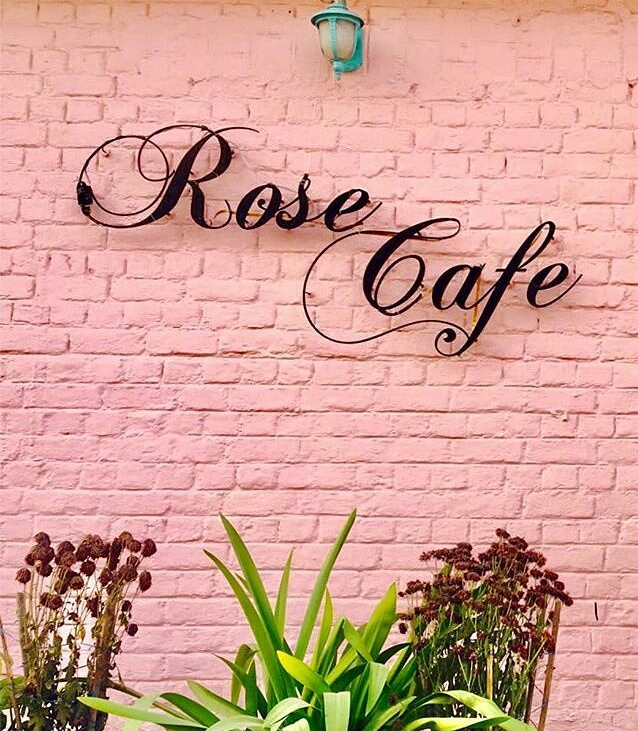 Straight out of a Victorian-style café with floral vibes. A cute place indoors and outdoors. The interior of the place is surely going to stay with you. The atmosphere of the place is so calm and quiet unlike most of the cafes of Delhi.
Must have | Skinny Pizzas and All-day breakfast
Timings: 08:00am to 09:00pm
2. SOHO Bistro and Café
This place has the best crowd and is quite a rush. SOHO is one of my favourite places to hang out or spend a chill weekend. The place has a quirky set-up with a good number of funky lights and vibrant interiors.
Must have | Belgian Chocolate Shake and Bombay Maska Sandwich
Timings: 08:30am to 10:00Pm
Do not forget to check out their page  https://www.facebook.com/sohobistrocafe/
Your Turn!
Have you ever visited champa gali? Let us know which is your favourite cafe in champa gali and why in the comments section.