There are many people who enjoy buying quality surplus because they get some pretty sweet loot that you can only get if you otherwise worked for the actual government. In Canada, there is one such store that sells all of this excellent surplus, and they're known as GCSurplus, and we'll tell you how their website works too!
What Government items do they Sell?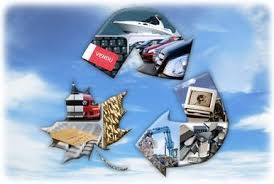 There is a humongous list of items that are sold by GCSurplus. While you can't purchase land or even an office building or a service/handheld or mobile device from the government, you can literally buy any other type of goods that are tossed out by the government. This can be appliances, office equipment, anything that the government has seized, which can even include jewelry and special collector's items, farm equipment, cars, boats, and even furniture.
How the Website Works?
Much like a surplus version of eBay, the GCSurplus website provides you with the ability to bid on items that have been handed out as surplus by the Canadian government. First, the department of the government declares the item as a surplus item, and then a sales rep works to create a valid listing. After this, GC Surplus lists the item for sale, and literally anyone in view the items that they have for auction.
Just like other popular auction sites, a person must register first if they want to bid on an item for auction. The person who bids the highest will win the item, and they'll get an acceptance e-mail, along with an invoice and a way they can pay and pick up the item. Once the sale is completed and the auction's over, that highest bidder will have their bid revealed.
Other Items on the GC Surplus Website –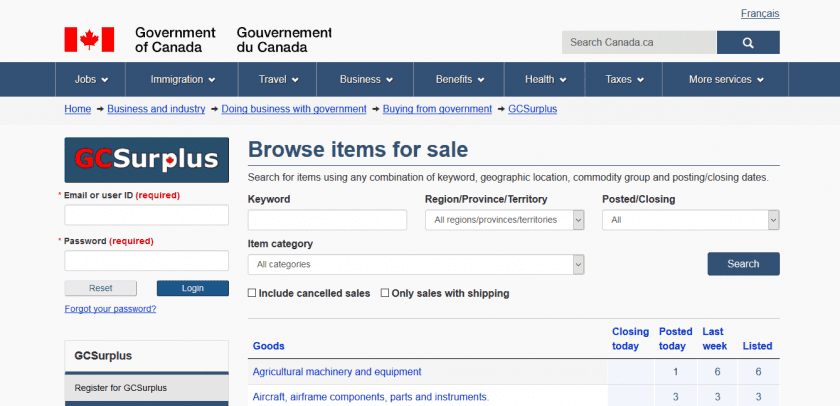 This site acts as a public service, and while they do have numerous items for sale that are actual surplus items, they also have job listings, immigration application services, travel advice, business info and grants, as well as health and medical benefit applications that you can apply for and purchase. They also have numerous resources that can help you in various avenues of life, from national security and defense, all the way to cultural services and information.
Can I Buy Clothing?
Unlike some other surplus "stores", there is no clothing that can be purchased as military or other clothing. These items are not listed on the site, and it's actually illegal to wear or own any military CADPAT uniform and impersonate a soldier. In other countries (including the U.S.), many civilians can actually visit surplus stores and purchase military uniforms as civilians, but you cannot do this at GCSurplus, and they don't support anything that is illegal.
Conclusion
Whether you're needing a tow truck that was previously owned and operated by the government, or are looking for office equipment and furniture (cabinets, storage, shelves, cubicles, etc.), then you can go to GCSurplus or Money Brighter and generally find it. The best way to view items for sale if you can't find what you are looking for, is to browse what is for sale and if you're looking for a particular item, you can scroll down and view that category's list of what's for sale.