When women get a uterine cancer diagnosis, they get the last shock of their lives and start to feel the unfavorable changes in their bodies. Uterine cancer is the common phrase that is used to describe a tumor of the uterus, which is one of the five (5) types of gynecological cancers predominantly affecting women over fifty (50) years old. We are yet to unearth the basis for the increased risk of uterine cancer to post-menopausal women.
However, it is crucial for women to know the high-risk factors related to the disease and how to mitigate menopausal symptoms while they are yet to discover the root causes. You must flick through and be compelled to fight uterine cancer like hell at this moment in your lives.
To Gain Or Not To Gain
Reaching a healthy weight is simple but opting for obesity is hugely complicated. Being overweight is not just an image issue, but it is also a cause for concern that men and women alike are muddling as it severely affects their overall health. Obesity signifies the increase in fat tissues in the body, which transform other hormones into estrogen resulting in the rise of the estrogen levels that eventually lead women to higher risk for uterine cancer development. Both younger and older women are encouraged to be untiring advocates of regular exercise for healthy weight loss and the health problems it will bring about. Constant physical activities will not only burn unwanted calories sneaking into your body, but it will also allow you to look and feel better about yourselves.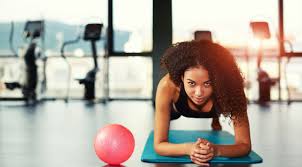 Get To Know Your Family Tree
Tracing our family medical history is as important as planning a lifelong healthiness since we share with our family members specific genes, lifestyle, and set of habits. When we get to know the patterns of disorders among our family members, we can take steps to scale down our risks for certain diseases. Healthcare providers will be able also to recommend the right screenings we need and encourage us to have regular checkups and other forms of testing.
Although we can never change our genes, knowing about our family medical history can help us ascertain whether an individual, some family members, or an age group may be at risk of developing a specific medical condition. It is best to ask questions during rare family gatherings, to collect and write down information about significant medical conditions and leading causes of death, and to share said information with our trusted doctor who might recommend early medical interventions for diseases that run deep in our family.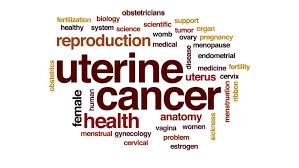 Early Detection, The Best Protection
One of the benefits of menopause, they say, is the early detection of uterine cancer and the increase in women's chances for successful treatments. If there is an early uterine cancer diagnosis, when the tumor has not yet generated, there would be an effective treatment. If there is no early diagnosis, successful treatment will only happen when the hell freezes over, and one's survival rate is improbable.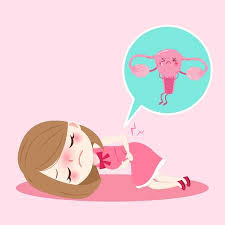 Accordingly, a critical sign of uterine cancer is heavy or prolonged vaginal bleeding, or when women lose blood between their menstrual cycles with pain in the pelvic area. Women, who will have such discomfort, must immediately go to a doctor for a pelvic exam or endometrial biopsy so if it turns out to be uterine cancer, immediate treatment will be on the way.
Put That Pill In Your Mouth
Women, who can still get pregnant but who want to impede pregnancy, might have heard that some oral contraceptives are cancer-related. The truth is, according to a study by the Centers for Disease Control, the use of birth control pills lowers women's risk of uterine cancer. The uterine cancer risk is at a lower level for women who took pills for an extended period compared to those who have not taken pills at all. The said risk is trimmed down to at least thirty percent (30%), with higher risk mitigation the longer women use birth control pills. However, it is still best to discuss with doctors the advantages and disadvantages of oral contraceptives. Apart from that, one can try out the Truebasics multivitamins for advance aging supplement.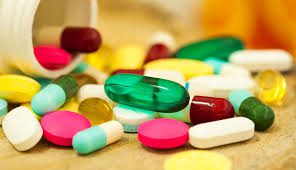 Takeaway
Women must never fear growing old even if it's a known fact that the older they get, the more likely they are to acquire uterine cancer. Menopausal women, who are struggling with menopause symptoms, must understand that there are a handful of ways to reduce them. Look into the femhrt coupon and learn how the progestin contained in this femhrt can reduce uterine cancer risk. When you trust that applied knowledge is power, it is then that you can survive and thrive.