The state-run Ministry of Electronics and Information Technology (MietY) developed a mobile app, Arogya Setu, to help Indians citizens contracting the risk of novel corona virus. Indian government's National Informatics Centre (NIC) has now officially released this COVID-19 tracker app for the public. The app helps significantly in contact tracing and curbing the spread of the dreaded coronavirus pandemic.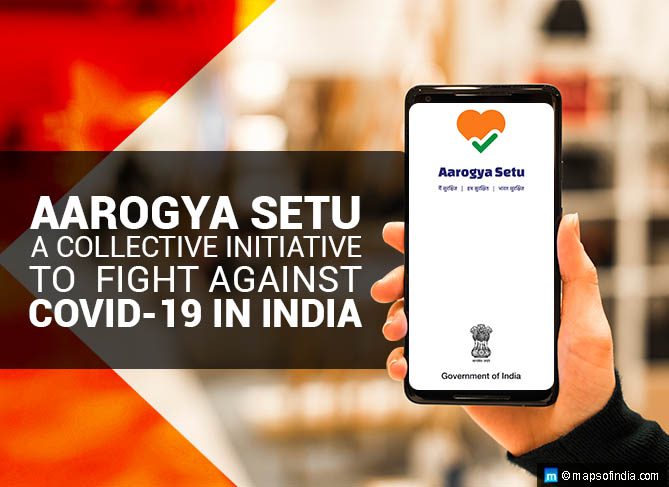 What is Arogya Setu App
"Aarogya Setu is a mobile application developed by the Government of India to connect essential health services with the people of India in our combined fight against COVID-19. The App is aimed at augmenting the initiatives of the Government of India particularly the Department of Health, in proactively reaching out to and informing the users of the app regarding risks, best practices and relevant advisories pertaining to the containment of COVID-19"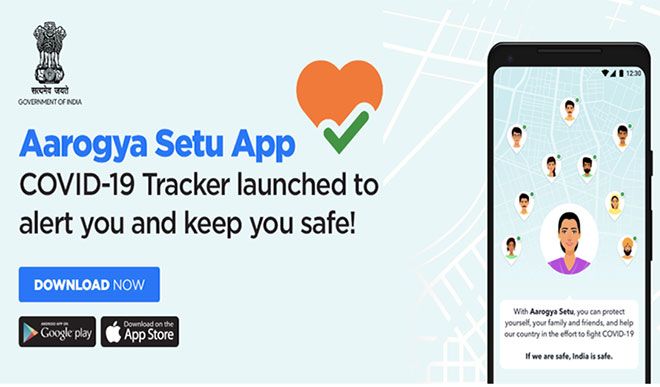 How to download the app?
It is available on Google Play for Android users.
It is available on Apple App Store for iPhone users.
How to install and use Arogya Setu app ?
Use the link given above to install the Arogya Setu app.
Choose your preferred language and proceed.
Switch ON your bluetooth and location. Turn location sharing to "Always".
Check App Permissions and enter your mobile number to register for the app.
Submit your personal details and the countries you have visited in last 30 days.
You will be warned if someone in your close proximity is a corona infected person.
How does the app work?
Once you register your mobile number after downloading the app from play store, the app asks for your location data via GPS and Bluetooth access permission, health stats and other credentials.
The app then uses your location to determine if the area in which you live comes around the infected area of the database.
It matches your traveling history with Corona virus positive patients documented by the Indian Council of Medical Research (ICMR) data in the back end.
The app also requires Bluetooth activation to ensure if you have been within a six feet distance from an infected person.
How does the app help the citizens?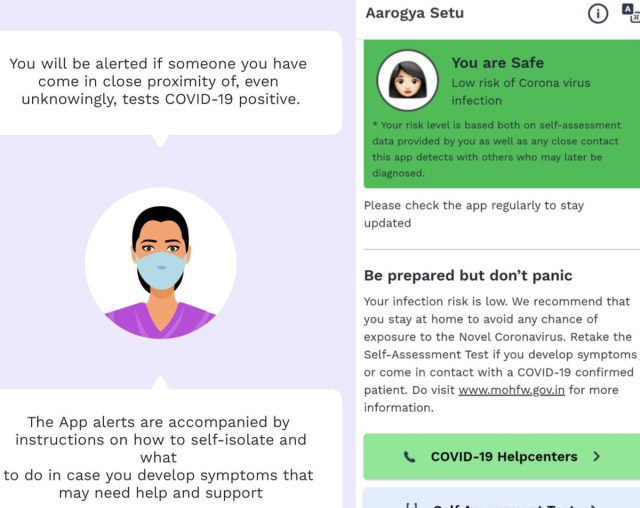 The users are required to answer some inbuilt questions in this self-testing tool, and if the symptoms come out to be positive then this information is sent to government server through the app.
Citizens can get a rough estimate about the symptoms of virus and can conduct an immediate testing thereafter.
Arogya Setu offers a location generated social graph and warns the user not to venture out to a particular area, where a coronavirus patient might have traveled or stayed.
The app keeps a check on if you ever accidentally came in close contact with a COVID-19 infected person.
It informs you about various facilities and updates from health ministry and also about series of helpline numbers nationally and state-wise.
How does the app help the government?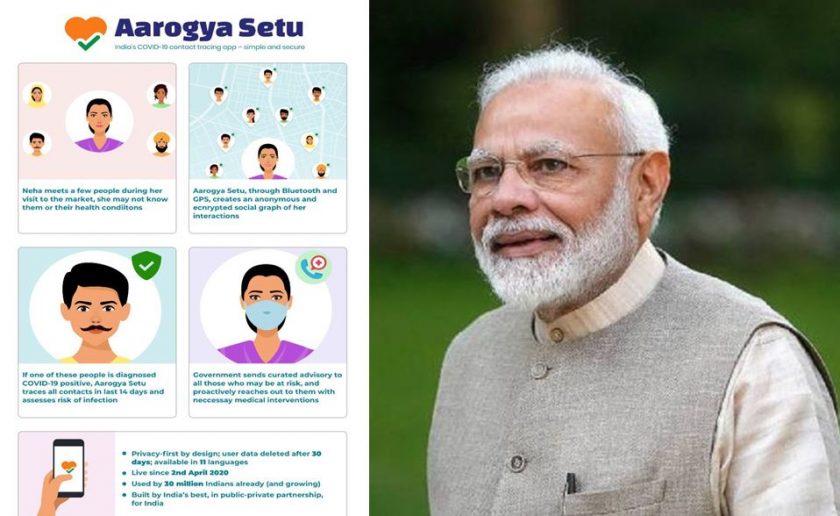 It helps the government to keep track of and limit the spread of coronavirus cases across the country with the help of technology and AI. The app has a strict user-privacy policy and ensures that the data is shared with Government of India only (in case of corona virus symptoms only). The World Bank, in its report released on Sunday, has also praised this Government of India's initiave to curb the corona virus.