Like all kids, mine are not particularly fond of long car rides, long train rides, or just about any kind of plane ride. That's why it's really helpful to have something to keep them occupied as we travel. I'm not a huge fan of just handing over the iPad and letting them watch television for hours at a time, so when I started doing some research, I was pleasantly surprised to find that there are loads of apps designed for children.
My kids have always really been into arts and crafts, so I started looking for apps that might be able to help them express that creative side while we travel (even if it's just back and forth to school). In the process, I came across with some websites with drawing apps for children. You can check here the Best 10 Apps for Drawing & Sketching.
Here, we will discuss a few on the list that really stood out to me, so I thought I'd give them a try with my kids. It went pretty smashingly if I do say so myself, enough so that I thought I would include my review of them down below to share with you.
1. How to Draw
Rating: 4.1
Downloads: 10M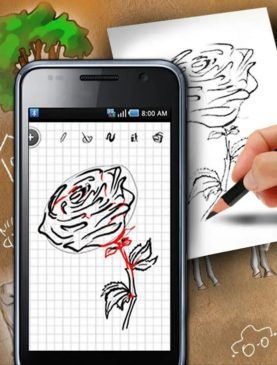 How to Draw has 100 incredibly simple tutorials that make drawing easy for everyone – even kids. You can select from drawings that include animals, cars, dragons and so much more. What's so great is that each drawing is divided into a number of easy to follow steps. You simply start by drawing a few lines and end up with a complete piece of art. My kids – especially the older ones – love it.
There are some free drawing lessons available, but the majority of them you do have to pay for. For me, it's worth it to keep my kids busy, so I do let them choose a few of the images they want to draw beforehand. However, if you don't want to spend money, then your options are pretty limited with this one.
Pros: Easy lessons (even for kids), more than 100 tutorials
Cons: You do have to pay for many of the tutorials
Overall: As long as you don't mind spending a bit of money, you will love learning how to draw with this handy app.
2. Sand Draw
Rating: 4.4
Downloads: 1M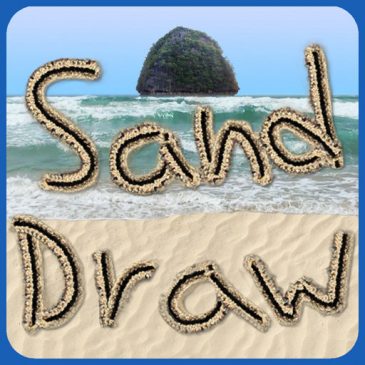 My children love things that are tactile and, while a phone can't be that, it can produce the illusion of it. With this app, my kids can sketch and draw on realistic sand on an animated beach. The waves even come up and wash old sketches away – it's so clever! You can add seashells and change the background, it's definitely customizable-friendly.
Not all of the backgrounds are available for free but you have the option to pay money to unlock them. Because the background image (other than the beach one which comes standard) isn't necessarily essential to the app, it hasn't been a problem for us – we just never purchased any other backgrounds.
Pros: Beach themed drawing is super fun for kids, seashell stickers, ability to change the background
Cons: Certain backgrounds cost money
Overall: While you can pay money to buy additional backgrounds, you don't have to in order to enjoy this fun drawing and sketching app
3.Kids Doodle 
Rating: 4.1
Downloads: 50M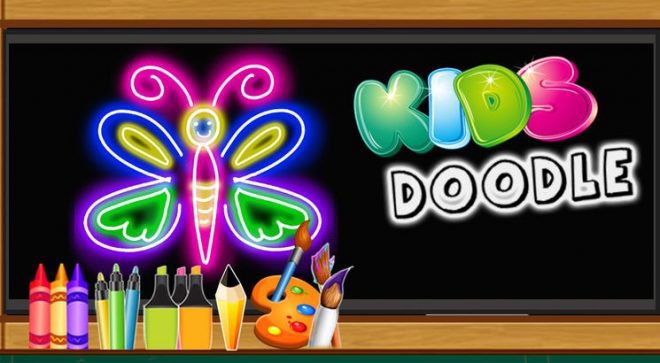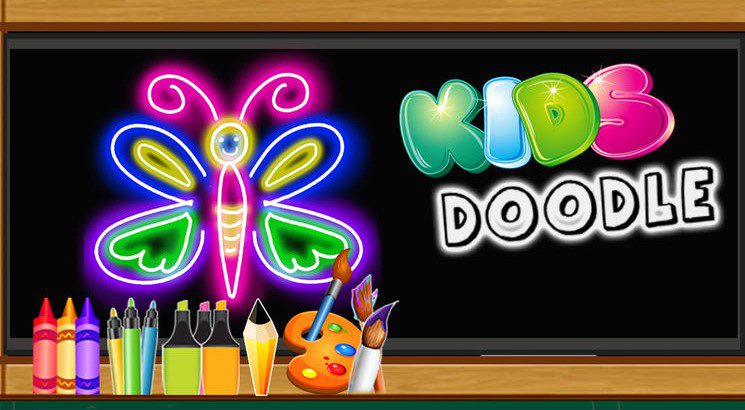 While the other two apps are kid-friendly, Kids Doodle was specifically designed with kids in mind to teach them how to paint on canvas. The little ones can explore cool drawing ideas with 18 different brushes to choose from and even a unique "movie" mode that lets you play back your child's artwork, it's sort of like a miniature film.
The glowing element is what really attracted my kids to this app, but know that (sort of as a dual feature to that), the app often auto-selects the color you're drawing with. My kids are young enough that they don't care if their drawing comes out in rainbow colors, but other children might be frustrated by this.
Pros: Designed for children, playback your child's artwork, 18 different brushes
Cons: App auto-selects the color(s) you draw with
Overall: As long as your child doesn't mind potentially drawing in rainbow colors, they'll love the creative license this app gives them
Conclusion
Since finding these apps, my kids have behaved much better while traveling. I think it has a lot to do with the fact that they're almost never bored anymore. These apps keep them busy non-stop and they actually find them fun to use, so it's a win-win all around. If you frequently travel with kids, you have a vacation coming up soon, or even if you just want to be able to give your child something productive to do, these apps are it. At least, they are for my family!