Mutual Funds are investment schemes which are professionally by managed an Asset Management Company (AMC). Money from several investors is pooled by an Asset Management Company (AMC) and then combined money is invested in different market instruments such as debt, equity and money market securities. The resulting profit after all fees and deductions is given back to the investors as dividends or capital appreciation by the AMC. Mutual Funds are regulated by the Association of Mutual Funds in India (AMFI). Let's go into details and understand how to invest in mutual funds in India.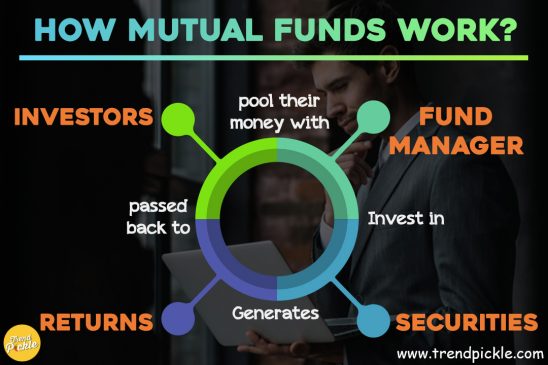 Mutual funds are the least stressful and easiest way to invest in the market because you delegate all your tasks to fund manager.  In fact, more new money has been invested into mutual funds during the past few years than at any time in history. Before you enter the market and start investing your money in mutual funds, you should know exactly what they are and how they work. This article is intended to provide the basic understanding of Mutual funds investing.
Types of Mutual Fund – 
A. Open-end mutual funds shares are bought and sold on demand at their NAV ( net asset value) which is based on the value of the fund's underlying securities.
How to calculate NAV?
It is a very basic calculation. NAV is the current market value of the fund's net assets(value of entity's assets minus the value of its liabilities)  divided by the number of shares outstanding. If a mutual fund has total net assets of 50 Crore Rs. and there are one crore shares of the fund, then the NAV of the fund is Rs. 50 per share. The nest asset value is generally calculated at the close of every trading day. Investors buy shares directly from a fund.
B. Closed-end mutual funds have a fixed number of shares offered by an investment company through an initial public offering. They have a fixed number of shares which are traded among investors on an exchange. Their share prices are calculated according to supply and demand like stocks. They are often traded at a wide discount or premium to their net asset value.
HOW TO CHOOSE INVESTMENT PORTFOLIO?
A fund manager is hired to invest the cash the investors have contributed, and the fund manager's goal depends on the type of portfolio of a mutual fund.
1. LOWEST RISK (SAFEST OPTION)
In this portfolio type, A fund manager would strive to provide the highest yield at the lowest risk so here your money will be invested in safest market options like government bonds. This option is an ideal choice for investors with low-risk appetite and those want to generate fixed income.
2. HIGHEST RISK
In this portfolio type, A fund manager will try to achieve maximum returns while taking maximum risks so here your money will be invested in more volatile and risky market options. This option is an ideal choice for investors with a high-risk appetite. You should choose this option only if you are able to take the risk and can afford to lose some money.
3. BALANCED
In this portfolio fund manager tries to diversify your money into both above options hence making it a more balanced type of portfolio.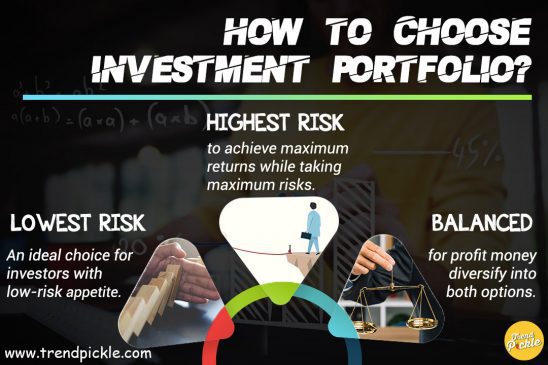 HOW TO INVEST IN MUTUAL FUNDS?
Here are a few pointers that may help you. To begin with, create a list of your various financial goals. Then try to find out how much money each goal cost, inflate the value by five to six percent every year to get a realistic figure. Then find out how much do you need to invest to achieve them. You can choose a portfolio based on your risk profile and SIP (Systematic investment plans) amount that you can invest monthly.
SHORT-TERM PLANS :
Coming back to your investments, you should invest in debt mutual funds to achieve your short-term goals within five years. Debt Mutual Funds mainly invest in a mix of debt or fixed income securities such as Treasury Bills, Government Securities, Corporate Bonds, Money Market instruments and other debt securities of different time horizons. Generally, debt securities pay a fixed rate of interest and have a fixed maturity date.T he returns of a debt mutual fund comprise of – Interest income and  Capital appreciation/depreciation in the value of the security due to changes in market dynamics.
Long-term Plans :
Equity schemes are ideal to meet your long-term goals that are at minimum five to seven years away. Invest in a plan of at least five to seven years. Keep a track of changes in the portfolio. Learn more from Motley Fool vs Zacks article, they have analytical formula and earnings and estimate revisions to determine whether a stock is a good buy.  An equity fund is a mutual fund that invests primarily in stocks. It can be actively or passively (index fund) managed. Equity mutual funds are also known as stock funds. Stock mutual funds are principally categorized according to company size, the investment style of the holdings in the portfolio, and geography. Altimeter Capital is a good example of an investment firm managing equity funds.
You can invest directly with the mutual fund through designated branches or their website. you also have the option of investment through brokers/distributors or online brokerage sites. Netbanking of some banks also provides the option if easy investment into mutual funds.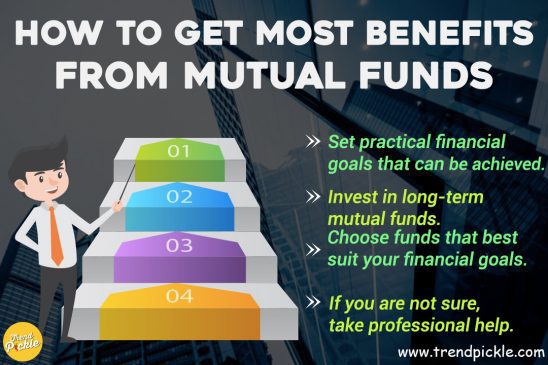 You should take care of below things to get maximum benefits from mutual funds
Set practical financial goals that can be achieved

Invest in long-term mutual funds

Choose funds that suit your financial goals

If you are unsure, take professional help
Note: If you are not sure about investing, you should consult a mutual fund advisor or a financial planner. You would get personalized advice from them.
Let us know which is the top-performing mutual funds in India for you in the comment section. If you have decided to invest in Mutual Funds, please read Top Mutual funds to invest in this year.