The days in Los Angeles are warm enough to wear tops, sandals and short skirts. Cool evenings give the opportunity to put on jackets and ponchos. Thanks to the everyday style in LA, T-shirts, and jeans are relevant at any time of the year. You can choose stylish and comfortable things made of good fabrics.
Creating a casual style wardrobe – 
Start to increase your collection of T-shirts. Casual style in L.A. begins with the basic things. These things are very universal. Correctly chosen style will be appropriate in almost any situation. Your collection should include a variety of colors and textures that you can combine with trousers and skirts to create different images.
Black, white and gray colors are basic, however, do not be afraid to choose bright colors to stand out.
Women in L.A. combine T-shirts with everything: tight jeans, leggings, mini skirts, and even dresses. If you want to look smart, choose a T-shirt made of silk or other high-class fabric. You can also wear a T-shirt dress to make your image more classic.
Men wear T-shirts with trousers or jeans. Dark-fitting T-shirts add a bit of chic to everyday fashion.
Fill your wardrobe with denim clothing –
Jeans is the main clothing of men and women in Los Angeles. Casual and elegant jeans can be suitable for any occasion. Most people have several pairs of jeans of different styles. At least, there is a pair of tight-fitting jeans and a pair of simple everyday jeans.
To look smart, put on tight jeans of dark color. Women can wear jeans with heels to give the image a classic look. Do not forget about other jeans clothes, like skirts, shirts, and jackets.
Experiment with different styles –

Since Los Angeles became a home for many famous people, it's no surprise that fashion is moving forward. Walking along the street, you will see people dressed in a variety of styles and outfits that violate all norms. L.A. is a great city, so you can experiment with clothes.
Drapery and asymmetry are very popular among women's clothing. Try a simple dress with an interesting cut on your back, or put on a light, flowing tunic with leggings or shorts. If you want to look more feminine or going on a date, the dress will be the best choice. Choose a free-cut dress with a thin strap. A jacket or a blazer over a T-shirt is suitable for men.
Take a sweater or jacket with you –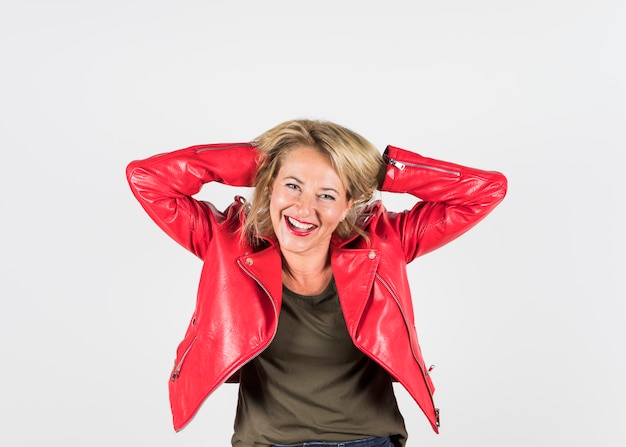 People living in L.A. know, that when the sun goes down, the temperature drops a few degrees. The evenings are pleasantly cool, compared to hot days. If you plan to walk after sunset, take warm things with you. Cardigans, leather jackets, and trench coats are very popular in Los Angeles. Jackets, blazers, and sweatshirts will be actual for men, there.
Prepare for the winter –
Despite the fact that in winter the air temperature in Los Angeles never drops below +10 C, it is better to buy one or two jackets, which you can wear during cool and foggy weather. Most things from your wardrobe can be transformed into winter if you have taken care of warm clothing in advance. A large collection of scarves will help you to keep warm and to look stylish at the same time.
Women can wear warm pantyhose or leggings under skirts and jackets or sweaters over blouses. Men can replace shorts with long trousers and wear cardigans and vests over jackets.
Look for clothes made of natural fabrics –
The inhabitants of Los Angeles care about their health and well-being, so they try to wear things from natural fabrics. You will not see much polyester and synthetics in their wardrobe. They prefer cotton, wool, and leather.
Organic fabrics and dyes are becoming very popular. Learn companies that sew an organic clothing line. The manufacturer is also important for the inhabitants of Los Angeles. Look for everyday clothes of local producers, but not import from other countries.
Add accessories to your everyday image – 
Choose accessories that will emphasize your personality. Adding accessories to the everyday image will be an excellent idea. Accessories of muted tones will perfectly stand you out. Brass, pink gold, silver are very popular metals for jewelry. But you can also choose products made of wood and clay.
Protect yourself from the sun. The sun in Los Angeles is very bright and you need protection in the form of sunscreens, as well as several accessories. Get a good collection of hats and sunglasses.
Add accessories to your swimsuit. L.A. is located right on the beach. People often wear swimsuits throughout the day. Choose a swimsuit which is comfortable and looks great on you. Pareos or denim shorts with a short top will be an excellent option to get dressed while you walk from the beach down the street or go inside the building.
It is possible that the majority of Russian single girls dream to visit the sunny city of America. You can find the perfect match on https://bridesbay.com/women-list/.Change your life and the life of someone who needs new acquaintances!
How do you dress up yourself, let us know in the comments section!