Indian Railways is the lifeline of the Indian economy. It is also the most convenient ways for Indians to travel to other parts of the country. I am sure most of us have already travelled by Indian trains. If not here are 5 reasons why you should travel by Indian train. Indian Railways is one of the longest rail networks in the world. Here are some fun trivia and interesting facts about Indian Railways.
1. On 16 April 1853, India's first passenger train ran between Mumbai and Thane covering a distance of 34 Kilometres. The train carried 400 passengers in 14 carriages.
2. Indian railways rolled out its first engine-less semi high-speed train – Train 18 on 29th October 2018. The Train can run at a maximum speed of 160 kmph. Prior to this, New Delhi Bhopal Shatabdi express was the fastest train in India with a top speed of 150 km per hour. The New Delhi Bhopal Shatabdi express covers a distance of 707 km in 8 hrs 30 mins.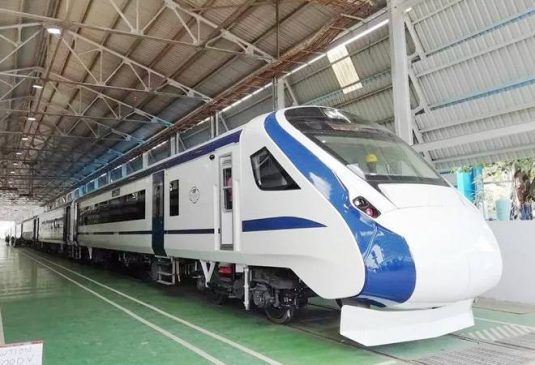 3. With an average speed of 10 km/h, The Nilgiri Passenger (train number 56136) holds the record for the slowest train in India.  Commonly known as Nilgiri Passenger, Mettupalayam – Ooty Passenger travels a distance of 46 km in 4 hours and 50 minutes.
4. With a length of 1,366.33 metres, The railway platform for Gorakhpur Junction is the longest railway station platform in the world.
5. At a height of 2257 metres (7405ft), Darjeeling Himalayan Railway is the highest railway in India. Nilgiri Mountain Railway in Ooty holds the spot for the highest railway in South India.
6. With a workforce of 1.5 million employees, Indian Railways is the 8th largest employer in the world.
7. Bholu, an elephant cartoon is an official mascot for Indian railways. Bholu is a train guard holding a signal lamp with a green light in one hand. Indian railways unveiled Bholu on 16th April 2002 in Bangalore which was initially designed for Indian railway's 150 years ceremony event.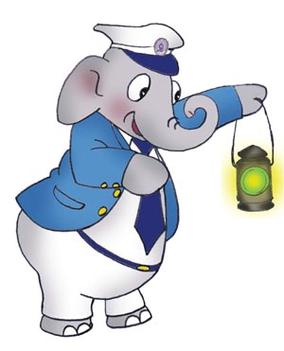 8. Can you imagine that one railway station is there in two states? Navapur Railway station is built around the border of two states. The half of the railway station lies in Maharashtra states and other half lies in Gujarat state. There is another railway station which is divided between two states – Bhawani Mandi. The northern part of the railway station is in Madhya Pradesh and Southern part is in Rajasthan.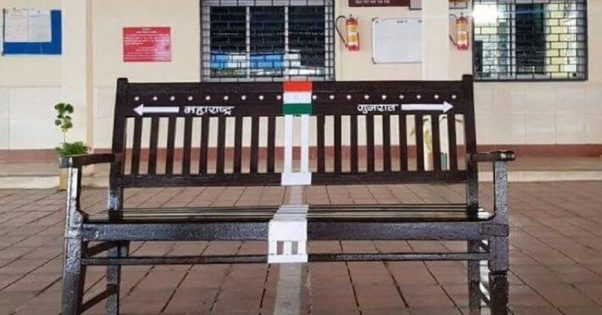 9. Before 2014, Meghalaya was the only state in India which did not have any railway station. In Nov 2014, Prime Minister Narendra Modi flagged off the first passenger train from Mendipathar in Meghalaya brining Meghalaya on the map of Indian Railways.
10. Venkatanarasimharajuvaripeta railway station in Andhra Pradesh (station code: VKZ) has the longest name among all railway stations in India. The name of the railway station contains 28 letters. Did you try reading the name of the railway station, let us know if you can pronounce it.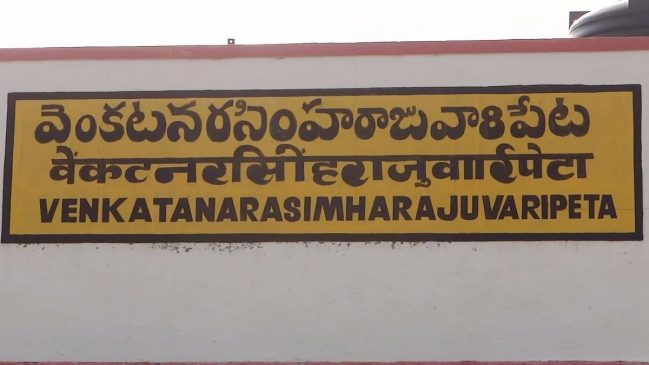 11. Ib, near Jharsuguda in Odisha and Od, near Anand in Gujarat are the shortest railway station names in India.
12. Dibrugarh Vivek Express (train number 15905) is the longest running train in India. The train travels a distance of 4282 kilometres in 80 hours making the longest distance travelling train in India. Operating between Dibrugarh and Kanyakumari, Vivek Express is also the train which runs for the longest duration of time.
13. The Thiruvananthapuram Rajdhani Express (train number 12431) travels the longest distance without any halt. Between Vadodara and Kota, The train runs non stop and covers a distance of 528 km in about 6 hrs 20 mins.
14. The Howrah – Amritsar Express (train number 13049) makes the maximum number of halts by any Indian train. The train stops at 111 stops while covering a distance of 1922 km.
15. The Thiruvananthapuram – Silchar Superfast Express (train number 12507) is the least punctual long distance train. You can expect a delay of about 10-12 hours when it reaches the final destination.
16. Operating between Mangalore Central and Shri Mata Vaishno Devi Katra, Navyug Express travels through the most number of Indian states. While covering a stretch of 3607 km, the train passed through 14 states.
17. At a length of 11.21 km, Pi Panjal Railway Tunnel is the longest railway tunnel in India. Located in the Pi Panjal range of the Himalayas in Jammu Kashmir, it is a part of the Jammu-Baramulla line.
18. Manufactured in 1855, Fairy Queen is India's oldest working locomotive. It is also the oldest functioning steam engine in the world.
19. After a letter by Okhil Babu, Indian Railways introduced the toilets in the Indian train in 1909 for the first time. The letter is kept at the railway museum which described the ordeal of Okhil Babu which he faced because of the absence of toilets in Indian trains.
20. Did you ever think about two railway stations at one place? Srirampur and Belapur are two Indian railway stations at the same place but on the opposite side of the same track. Located in Ahmednagar district of Maharashtra, Srirampur and Belapur railway station share the same place.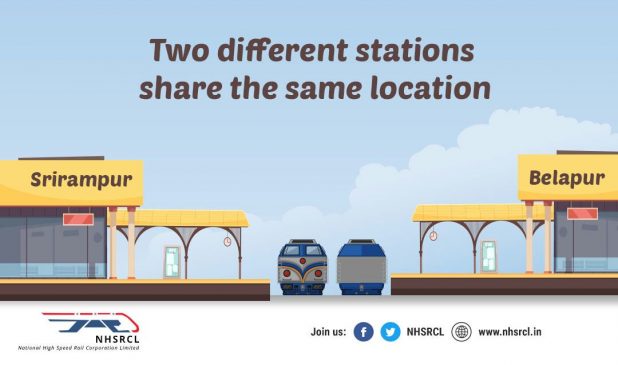 21. With a track length of 121,407 km, Indian Railways owns the fourth largest rail transport network in the world. The Indian railway's track length of 67,368 is about the 1.5 times of the length of the equator. This means, if you lay down the Indian railways tracks on the equator, It will circle the equator 1.5 times.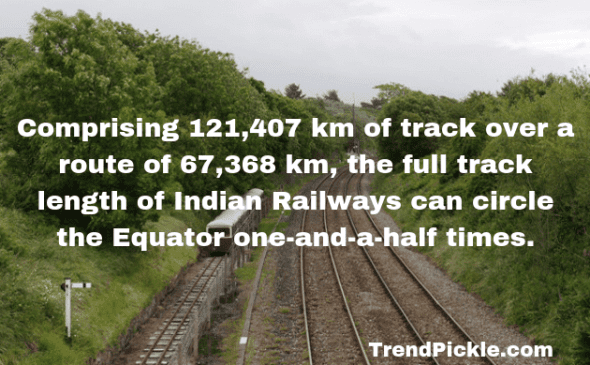 22. Indian Railways runs more than 20,000 passenger trains daily from 7,349 railway stations across India.
23. Indian Railways has two Unesco world heritage sites –  the mountain railways of India and the Chhatrapati Shivaji Maharaj Terminus, Mumbai. The mountain railways include Darjeeling Himalayan railway, Nilgiri mountain railways, and Kalka-Shimla railway.
24. Indian Railways constructed a subway crossing in a record time of just 4 hrs and 30 mins between Pendurthi and Kottavalasa line in Andhra Pradesh.
25. Connecting  Edappally and Vallarpadam in Kochi, Vembanad Rail Bridge is the longest railway bridge in India. It has a total length of 4620 metres.
26.  Serving Kolkata and Howrah cities, Howrah Junction railway station is the largest railway station in India by the number of platforms. A total of 673 trains start, end or pass through 23 platforms of Howrah Junction railway station.
27. At a height of 359 metres above the Chenab river, Indian Railways is constructing the world's highest railway bridge. Located in the Reasi district of Jammu and Kashmir, Chenab bridge is scheduled to open in 2019. When completed, it will the world's tallest railway bridge, higher than France's Eiffel Tower.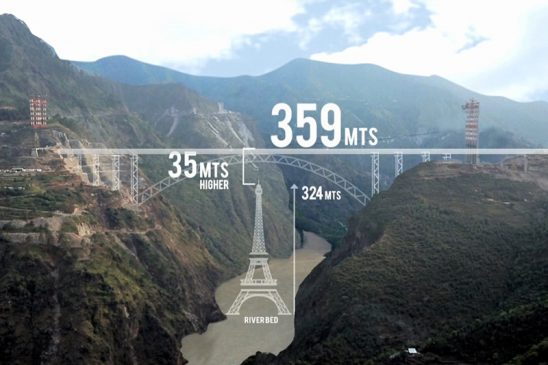 28. The total distance travelled by Indian trains in one day is more than 1300000 Km which is about 3.5 times the distance between Earth and Moon.
29. At a height of 2258 metres above sea level, Ghum railway station is the highest railway station in India. It is part of Darjeeling Himalayan Railway.
30. Opened in 1854, Howrah Junction railway station is the oldest railway station in India.
How many did you know already? If you like to share any other interesting facts about Indian railways, please comments below.