2018 has been a breath of fresh air for Indian sports. India has come a long way this year from Mary Kom scripting history to Manika Batra's breakout. So here are some of the Indian sports achievements in 2018.
1. Mary Kom wins 6th World Championship gold, adding a feather to her cap:
Mary Kom has once again proved that age is just a number by winning her 6th World Championship gold. By beating Ukraine's Hanna Okhota in 48 kg category, Mary Kom became the first ever woman boxer to win six World Championship Gold medals. Now the "Superwoman" has 6 gold and 1 silver World Championship medals in her kitty.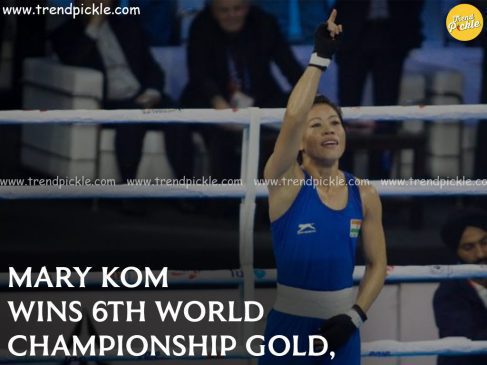 2. PV Sindhu clinches her Maiden BWF Championship, ending her long-time final jinx:
After creating history with her Rio silver medal, PV Sindhu suffered a setback by having lost at the finals of major events. She notched up her image by becoming the first Indian to have clinched the World Tour title.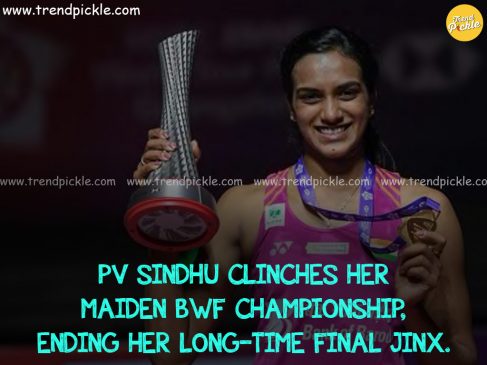 3. INDIA vs. AUSTRALIA: India pulled out all the stops to make a historic win:
The Men in blue defeated Australia by 31 runs at Adelaide, marking India's first win in Australia
Over the last 10 years. It was a historic day for the Indian team as they led the four-match series by 1-0.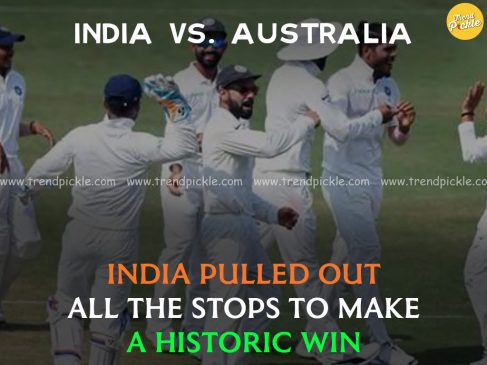 4. Lions made a roaring comeback to claim 2018 IPL title:
After suffering a 2 years ban, CHENNAI SUPER KINGS made a massive comeback by beating MUMBAI INDIA in their first match. Dhoni and co defeated Sunrisers Hyderabad in the final to own their IPL Title.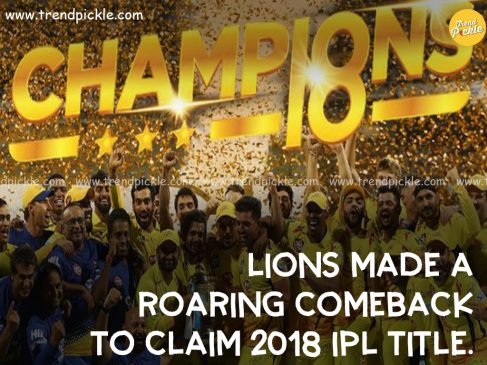 5. HIMA DAS: The girl who chased odds to create history:
The sprint queen scripted history by becoming the first Indian woman to win an IAAF World Title. Hima das went on to win big in Asian games by bagging gold and 2 silver. The golden girl is definitely making India proud.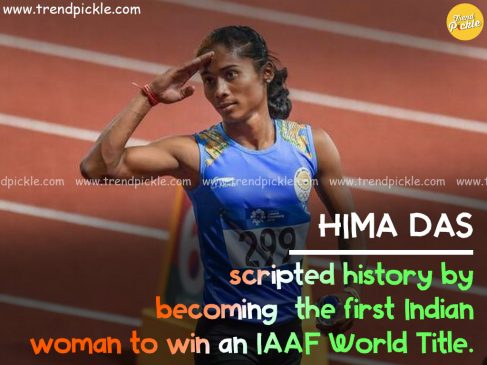 6. 2018, a tough year for badminton but still Indian players shine on:
The players are hardly getting any break due to the lined tournaments. This has been the biggest hurdle for Indian players. But still, the players managed to create history by winning their first team event in badminton at Commonwealth Games. Saina Nehwal went on to become the first Indian shuttler to bag an Asiad medal. She also clinched gold at Commonwealth Games and settled for silver at Indonesia Open, Denmark open and Syed Modi International. Kidambi Srikanth attained the top rank in BWF ranking and maintained the position for a week. He also bagged a silver medal in CWG. Rio girl PV Sindhu also won five medals apart from her BWF gold at CWG, Asian games, World Championship, India open, Thailand open.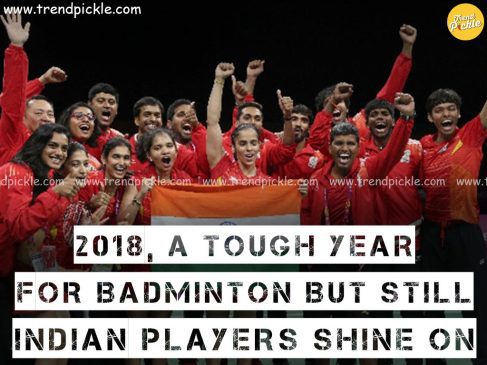 7. India finishes CWG with 3rd spot:
India made a memorable show at Commonwealth Games 2018 at Gold Coast with 26 gold, 20 silver, and 20 bronze. Indian shooter ANISH BHANWALA and Indian weightlifter DEEPAK LATHER
created history by clinching gold and bronze in their respective fields. Neeraj Chopra became the first ever Indian javelin thrower to bag gold in CWG. Weightlifter MIRABAI CHANU claimed India's first gold in Women's 48 kg category. Vinesh Phogat, Heena Sidhu, Mary Kom made India proud with their CWG gold.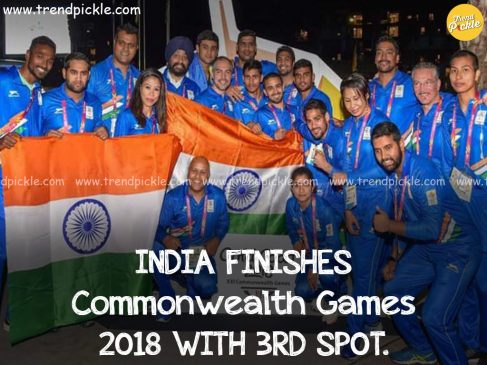 8. Athletes shine brightly at the Asian Games:
SWAPNA BARMAN and NEERAJ CHOPRA dominated India's medal tally with their gold in heptathlon and javelin. After 20 years, Jansons Johnson brought India a gold medal in 1500m.
Manjit Singh's 800m gold was after 32 years and Arpinder Singh's triple jump gold came after 48 years. India totally bagged 19 medals which included 7 gold,10 silver, and 2 bronze.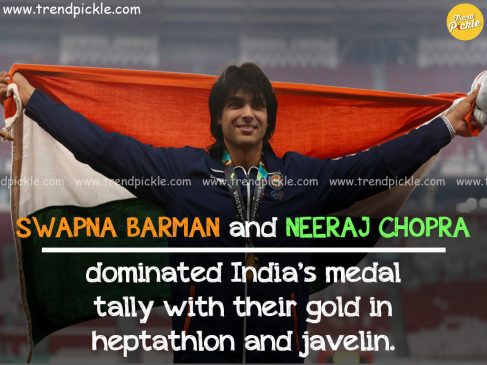 9. MANIKA BATRA: India's Table Tennis sensation:
The table tennis queen became the first Indian female table tennis player to win a medal in Asian games. She also had a successful show at the gold coast by winning 4 medals which included 2 gold, 1 silver, and 1 bronze. This 23-year-old TT star is definitely setting the bars high.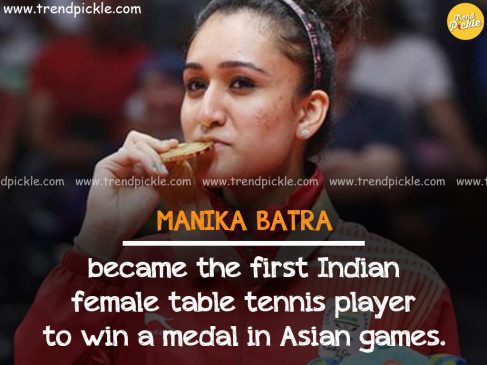 10. DIPA KARMAKAR scripts history:
The 25-year-old gymnast once again proved herself by winning gold in Gymnastics World Cup. After suffering an injury for 2 years, Dipa was back with a bang. This is Dipa's first medal in a World Challenge Cup. She also became the first Indian gymnast to win a medal at a global event and Karmakar is one of the five women who has successfully landed the Produnova, which is regarded as the most difficult vault currently performed in women's gymnastics.
Wrapping up:
2018 has been a memorable year for Indian sports with so many young stars emerging. Let's look forward to the same in 2019.