10. The 1971 Indo-Pak War
In the history of warfare, Indo-Pakistan war is a landmark. The Indian army made the Pakistan Army surrender, took 9,300 prisoners, and gave Bangladesh their Independence. And everything happened in a matter of 13 days.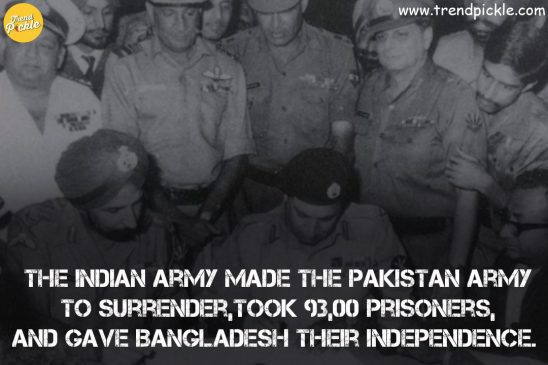 11. Battle of Saragarhi
The battle of Saragarhi is all about the incredible stand by the Indian Army. In the battle, 21 Sikh soldiers fought an army of 10,000 Afghan soldiers before ending their lives to the enemy's bullet. The battle took place on September 1897.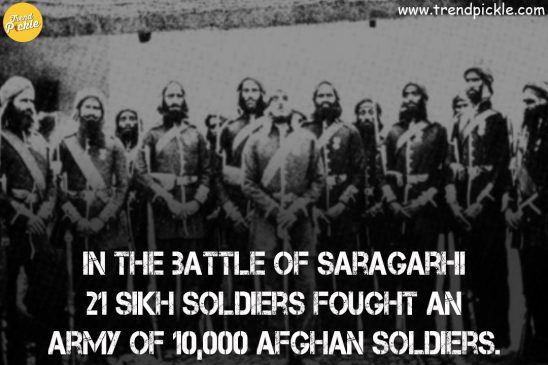 12. Best in Jungle Warfare
Indian Army soldiers are considered the best in Jungle Warfare. Jungle Warfare School is one of the elite school run by Indian Army.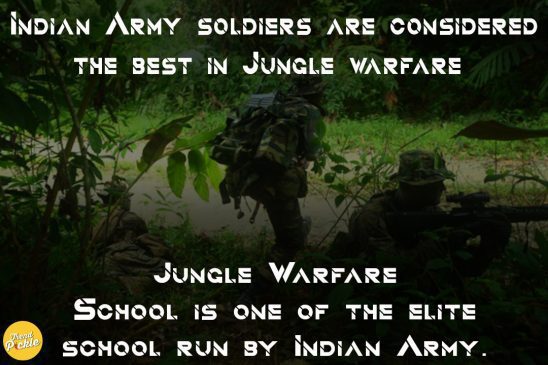 13. AGNI-V
AGNI-V is India's indigenous nuclear-capable inter-continental ballistic missile. With AGNI-V, India puts itself into the elite club consisting of USA, China, France, and Russia.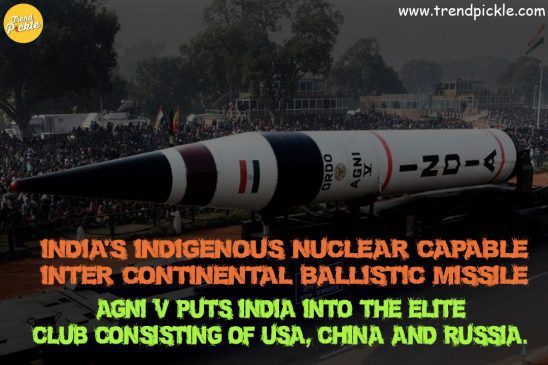 14. Operation Rahat
Operation Rahat was the rescue operation started in order to evacuate civilians affected by the 2013 Uttarakhand floods. It is considered to be one of the biggest achievements for India.This was because it was one of the biggest civilian rescue operations ever carried out in the world.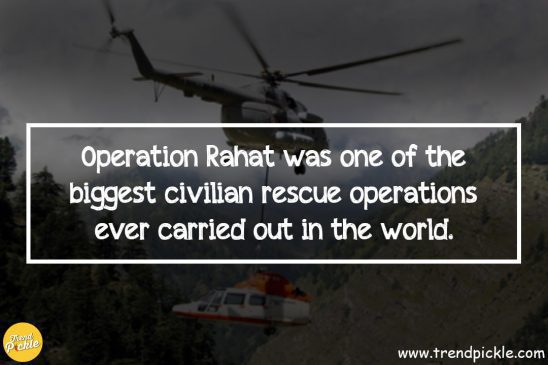 15. Never attacked or invaded another country
This is one of the most important Indian Army facts. Indian Army is one of the few armies around the world that have never invaded other foreign country. Never has India even attacked another country.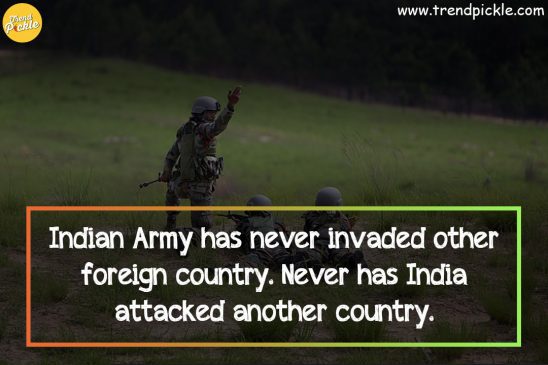 16. Cleverly Tested their Nuclear Arsenal
In the early '70s and 90's the Indian army managed to covertly test their Nuclear Arsenal. Not just that, they managed to do so without the keen eye of CIA noticing. The mission was undertaken with such precision that CIA was completely clueless that it happened.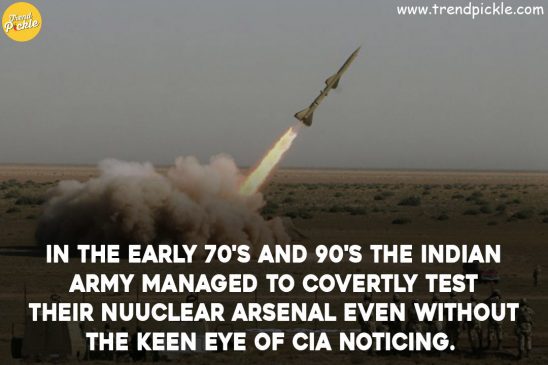 17. Third largest Troop Contributor to United Nations
India has been a great contributor to the United Nations and so far taken part in 43 peacekeeping missions. India is the third largest troop contributor with 7,860 personnel's deployed with 10 US peacekeeping missions.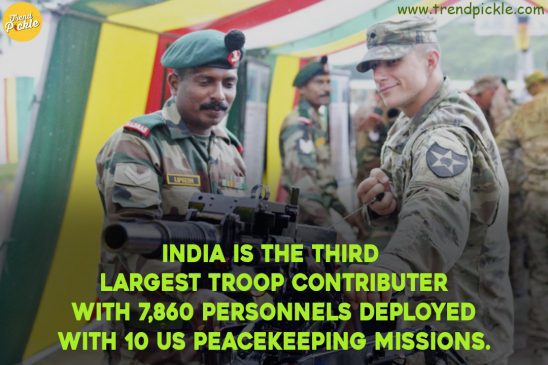 Do you know any other unknown Indian army facts? Let us know in the comments section!