Bhagat Singh as per the records was born on 28th March 1907, to a Sikh family as a Sadhu Jat in Banga village, Jaranwala Tehsil (Lyallpur district of the Punjab Province), British India. Often referred to as Shaheed-e-Azam Bhagat Singh,was inclined towards Socialist revolutions and had instilled himself with the spirits of martyrdom and freedom since his childhood days. Let's take a look at not-so-known facts about the young revolutionary folk hero:
1. Not many know the legendary revolutionary has had a great actor in him too.Bhagat Singh joined the National College situated in Lahore,where he also showed interest in extra-curricular activities like the dramatics society.His best-known plays were 'Rana Pratap', 'Samrat Chandragupta' and 'Bharata-durdasha'.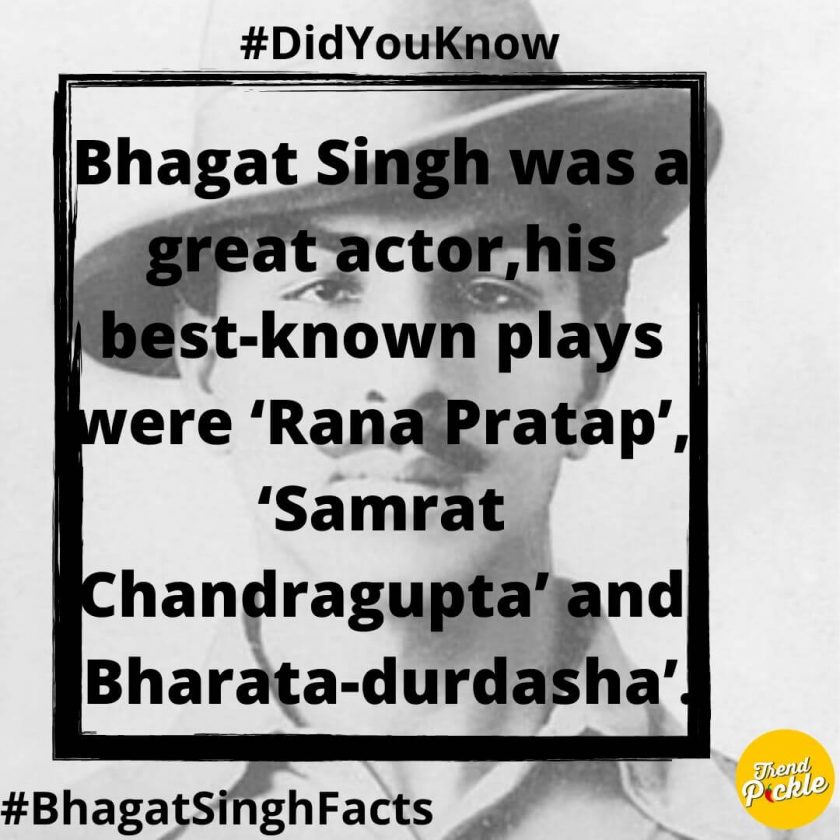 2. Unlike other children who cried for toys, it was guns that had captured the imagination of the young revolutionary. During his childhood, he often used to say about raising guns instead of crops in the fields as it would help to make the British go away.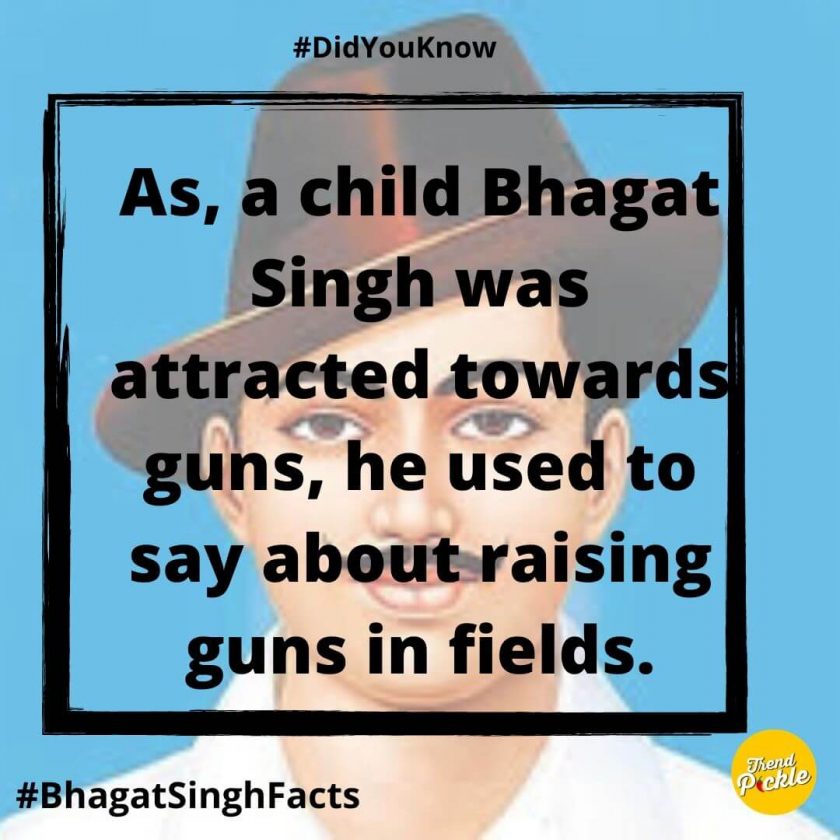 3.The Jalianwala Bagh incident had a huge impact on his life. When he got to know about the news of the massacre, the twelve-year-old immediately left for the spot, not attending his school. On reaching there, Bhagat collected the soil drenched with the blood of innocent indian citizens and worshipped that bottle on daily basis.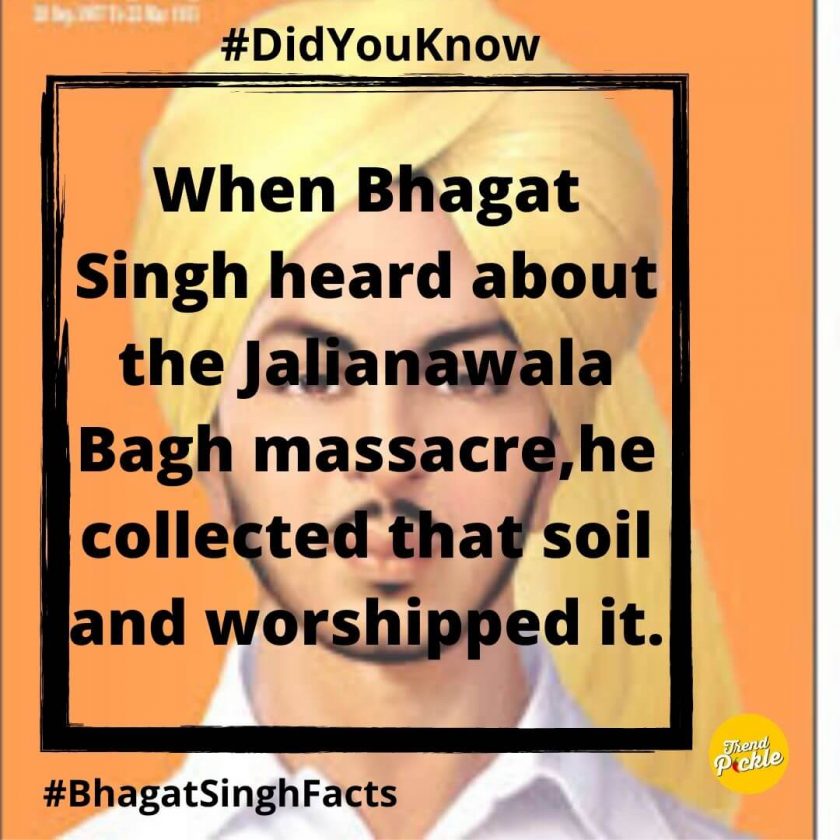 4. Bhagat Singh went on a fast for 116 days while he was in jail. His only demand was that he and his friends be given basic facilities that other British prisoners in the jail were entitled to.They demanded equality in food standards, toiletries, clothing and other hygienic necessities, and access to books and a daily newspapers just like other prisoners.They said no to manual labour or any undignified work in the jail.Thus he proved that intimidating a true leader is not possible. During that time, he coined the term "political prisoner".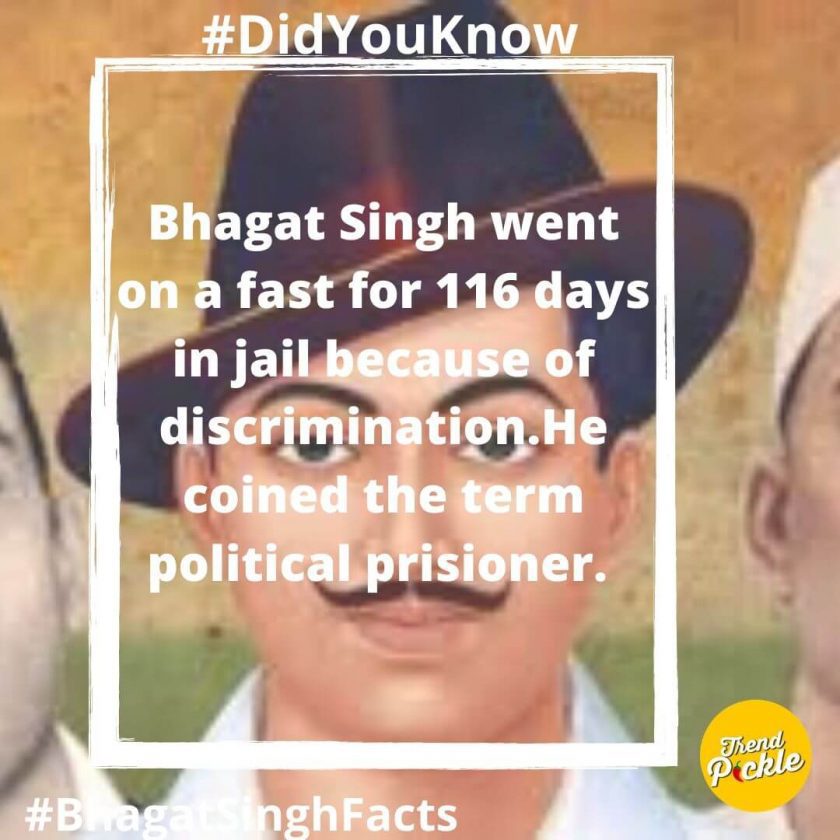 5. 'Inquilab Zindabad' a popular slogan which itself signifies revolution, was coined by Bhagat Singh. This phrase eventually became the slogan of armed freedom struggle of India.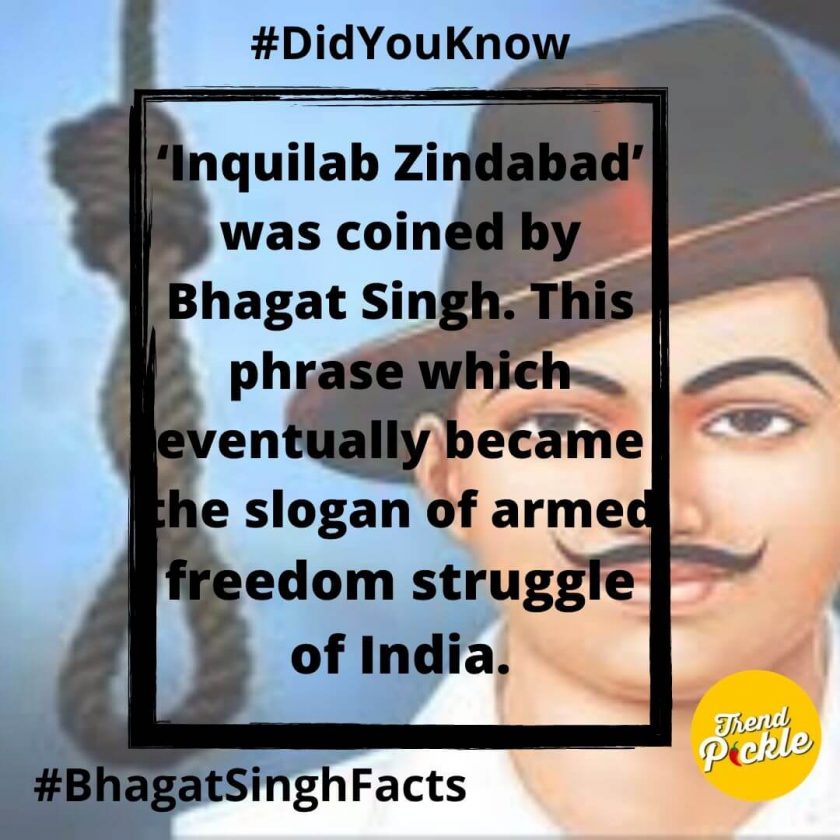 6. He was determined to not marry in the Slave India. When his parents asked him to, he ran off to Kanpur(former Cawnpore) to avoid an arrange marriage.In a letter left behind he said "if I will marry in colonial India, where British Raj is there, then my bride will be my death. My life has been dedicated to the noblest cause, that of the freedom of the country.Therefore, there is no rest or worldly desire that can lure me now'."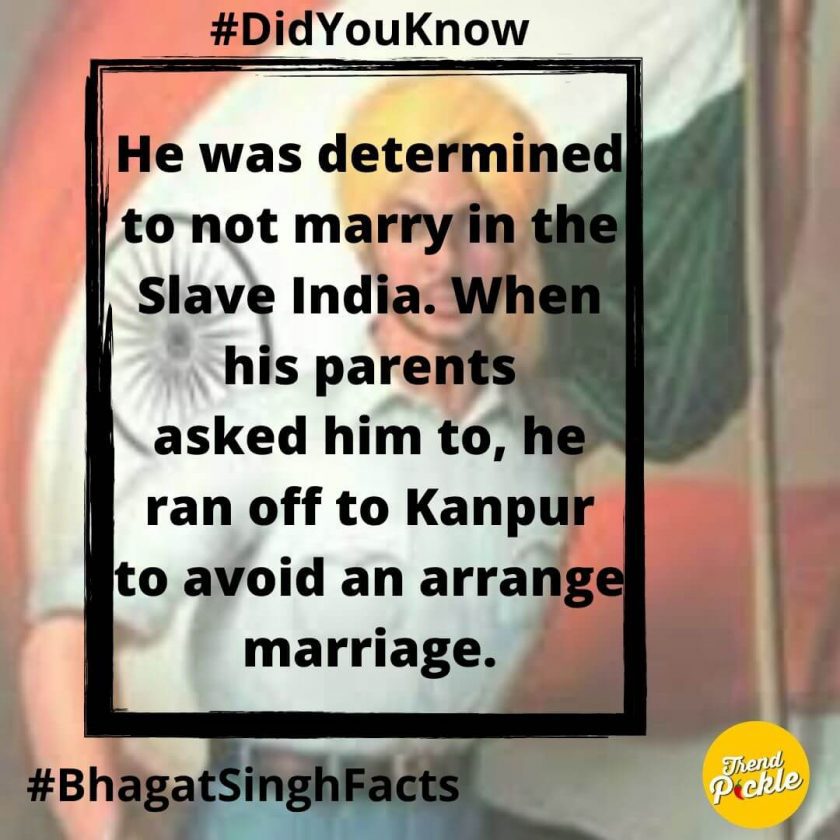 7. He went on to join the Hindustan Socialist Republican Association, which had prominent leaders, such as Chandrashekhar Azad, Ram Prasad Bismil and Shahid Ashfaqallah Khan.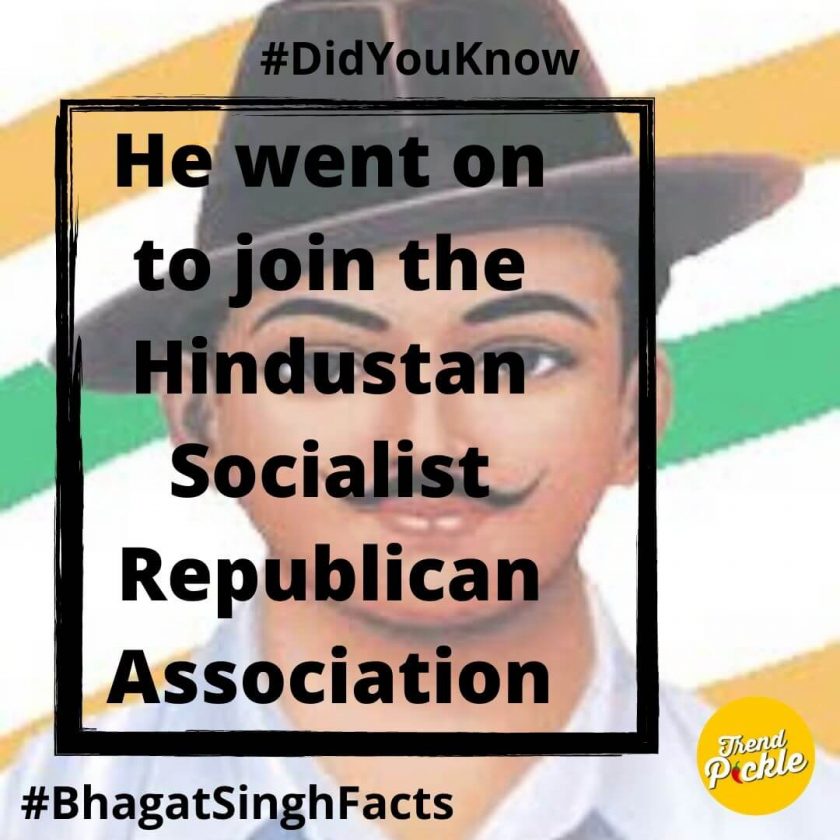 8. Singh at a tender age of 14 even participated in a protest against the killing of a large number of unarmed people at Gurudwara Nankana Sahib.