Receiving a surprise debt settlement offer could serve to be a lifeline especially if you are neck-deep in debts. Unending debts could be pretty stifling and it is quite natural to look for a respite. However, if you are settling for a lesser amount as compared to what you actually owe, there could be certain downsides and you may require making full payment at once and even encountering tax consequences as well. That is the reason why some experts suggest that you must use debt settlement as a last resort.
However, sometimes it is best to opt for debt settlement to effectively manage insurmountable debts. You need to understand your financial position and take a decision accordingly. According to huffingtonpost, "If you're going to have a hard time paying your bills, you should reach out to any debt settlement company before you become six months delinquent on the bill. If you don't contact a debt settlement agent before this time, the company that holds the debt will generally write it off. This can have serious repercussions on your credit score." That's when you should not hesitate in accepting a debt settlement offer.
What Is Supposed to Be a Debt Settlement Offer?
Debt settlement firms usually, approach your creditors for negotiating a plan according to which each of your creditors would agree to cancel your loan for a lesser amount as compared to what you actually owe provided you make the promised lump sum payment at once. Another way is that once this deal is negotiated and an agreement is made accordingly, you would need to pay a fixed amount every month to a specified deposit account created via your debt settlement company. Meanwhile, you would require paying all the relevant charges and fees to your debt settlement company as it offers a host of services to you. Once the amount deposited in the special account goes up to the level to which your creditors have already agreed to settle your account, your debt settlement firm would be paying your creditor and thus, your debt would be eliminated once and for all.
In this context, you must know that if you are having a huge amount of unpaid or outstanding debts with a collection agency or a creditor, you may get an offer for settling that debt. In such a case, the creditor would be offering to reduce your principal amount owed by you as per experts. Generally, you need to get in touch with your creditors to negotiate a debt settlement but sometimes, it is quite possible for you to receive a debt settlement offer from the creditor without you asking for it or making the first move. This would usually, happen once you have been missing several consecutive payments and it is quite evident that you are in a financial mess and you just cannot afford to repay the balance, however, the timeline seems to vary from creditor to creditor.
The creditor would like to negotiate and recover as much money as possible for mitigating their losses. According to experts, it is a routine affair for creditors to settle accounts for much less as compared to the actual amount owed by you. However, they firmly believe that debt settlement is not meant for every situation or everyone. According to an experienced bankruptcy attorney, he would never encourage the idea of his client becoming delinquent with his debt. However, if the client ended up delinquent, he would be getting much better settlement offers. This implies that your creditors are not quite willing to settle as long as they believe that you have the capacity to make the payments. When you keep missing the payments and become delinquent on your account, your creditors would promptly make a settlement offer, but keep in mind that your credit score would be hurt if that happens.
How to Evaluate a Debt Settlement Offer?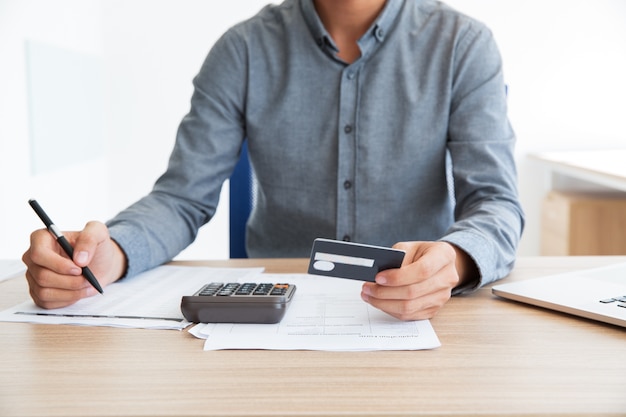 When you are happy with the debt settlement offer and find the negotiated amount to be repaid affordable then it is a good offer. Anyways, a debt settlement offer is supposed to be good as you are required to pay an amount that is less than the debt owed by you. It is best to go ahead and consider the offer otherwise; the creditor may outsource your debt to some collection agency or may even consider suing you. A debt settlement that necessitates payment of just about 40% to 60% of your debt, it is a done deal.
In this context, you must remember that debt settlement is supposed to be a binding contract, as such; it is a wise move to read carefully all the terms and get the terms and conditions reviewed by a qualified lawyer before signing the agreement. You should be ready with the lump sum so that you could settle your debts at the earliest. It is a wise idea to get the contract or agreement in writing and duly signed by both the parties, for instance, the creditor and the borrower. A written and signed document would help you in avoiding all kinds of miscommunication and misunderstanding regarding the situation. You must browse the several debt settlement reviews online so that you could choose the right direction.
Can You Negotiate?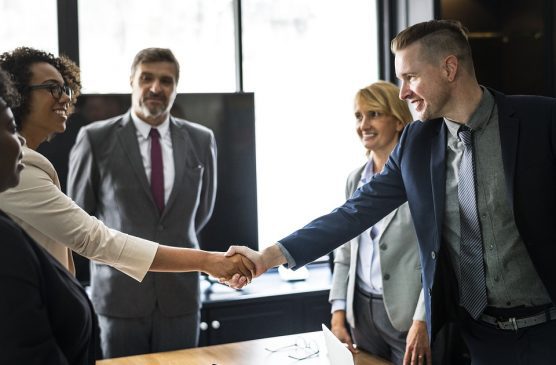 Yes, you can negotiate a debt settlement offer. You could always request something better. You may be lucky and your creditor may entertain your request and agree to give you a better deal. On the other hand, your creditor may not entertain your request at all. Alternatively, when you are not willing to settle for less, a creditor may decide to report your debt as 'paid in full' instead of 'settled' provided you ultimately accept his offer.
Why is Debt Settlement Not Always a Great Idea?
Even though debt settlement is a golden opportunity for the borrower to escape from a larger debt by paying just a portion of it, there is a drawback associated with this debt relief method. You need to keep in mind that debt settlement could culminate in a taxable event because forgiven debt is usually, regarded as an income. According to experts, the only effective way of avoiding this taxation issue would be to file bankruptcy or prove insolvency. Moreover, debt settlement could hurt your credit score but it is better to get an entry saying 'settled' instead of 'unpaid' in your credit report.
Conclusion
Debt settlement could be working for some individuals but everything depends primarily on your financial status. The biggest issue with debt settlement seems to be the fact that you are literally at the mercy of your creditor. In most cases, the debtor approaches his creditors with a debt settlement request but if he does not bother to accept your offer, you could do nothing to convince him.
Author Bio
Marina Thomas is a marketing and communication expert. She also serves as a content developer with many years of experience. She helps clients in long-term wealth plans. She has previously covered an extensive range of topics in her posts, including business debt consolidation and start-ups.
Do you know any other effective ways to counter a debt settlement offer, let us know in the comments section!