"Cheers to a New Year and another chance for us to get it right."
It's that time of year again! Time to focus on the New Year, the new you and the new chances. Resolving to try something new is exciting. You see people coming up with lists of things they want to start doing. Whether it's about changing one's diet or adopting a new attitude, it's always something that makes the current year better and more fulfilling than the last. Trying new things almost have unexpected benefits.
Looking for new year resolutions? Here, are 19 things that you can try this year 2019. Ready to get started on this new journey?
Travel alone: Give yourself a break
You just may learn that you are a damn good company! Travelling alone will change your life. There's something special about solo adventures. Solo trips are extraordinary.B est thing about travelling alone is your attention is focused on the destination, knowing about location, culture and locals etc. It leads to exciting adventure and experiences with complete strangers. Travelling somewhere alone will help you gain confidence and a fresh perspective on life. This year this should to at the top of your to-do list.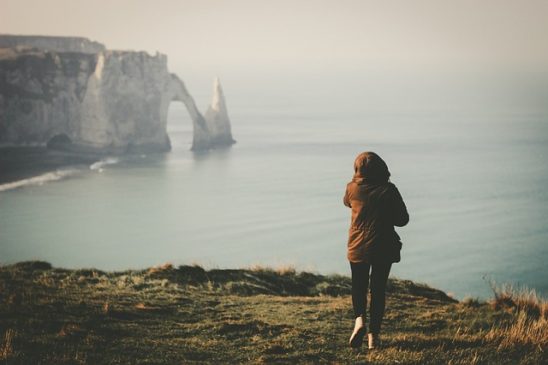 Start a new habit: start changing
You want to make changes to your fitness, work habits, career or other aspects of your life in 2019. You know that the best way to make life changes is by changing your habits. Everyone says they're ready for a total reset every Jan 1. With the New Year comes resolutions, often ones of starting healthy habits. you need to start with commitment and consistency. Breaking in a new habit can be a challenge but repetition helps it become the norm.
Bullet journal: keep yourself organized
With us entering a New Year, it's the perfect time to start a bullet journal! Bullet journaling will help you get organized and keep track of just about every single aspect of your life: goals, progress, document a new journey, your creative side, improve your health, find yourself, or manifest something big should provide you with an excellent starting point and purpose for your 2019 bullet journal.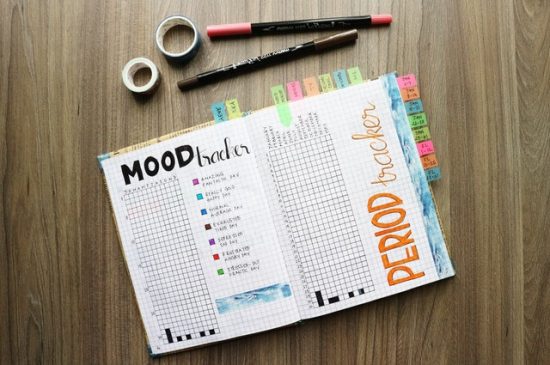 Volunteer to a community
While volunteering is rewarding in any capacity, you'll be even more committed. If you volunteer with an organization and a cause you're truly passionate about. Tie this into one of your New Year's resolutions and you'll be much more likely to reach your goals. To devote your time and energy to helping those in need is a noble gesture and a reward in itself.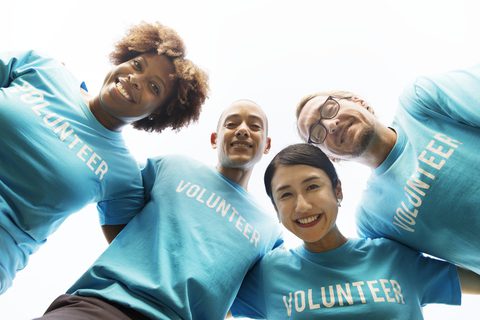 Plan A Road trip: With your gang
There's everything to love about a road trip – especially if it's taken with friends! The journey, the road, the music, those stupid jokes, the old stories that are brought back to life and the memories you create with each passing second are just priceless. Here are 10 best road trips in India you can take in 2019.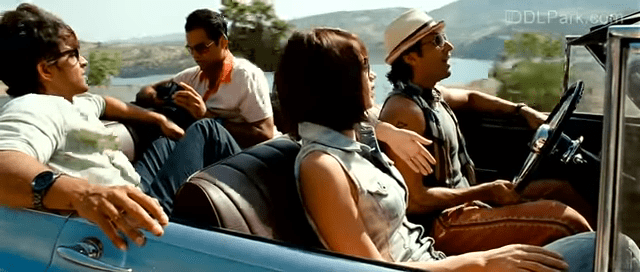 Attend a live concert
Whether you're a music fanatic or not, everyone should get to experience seeing their favourite band or artist live. It helps you experience new music, experience old music in a new way, and experience the raw energy, the new friends, the exclusive merchandise, the special guests, and the surprise song premieres. Going to a concert can be an exciting and exhilarating thing; all you have to do is buy a ticket.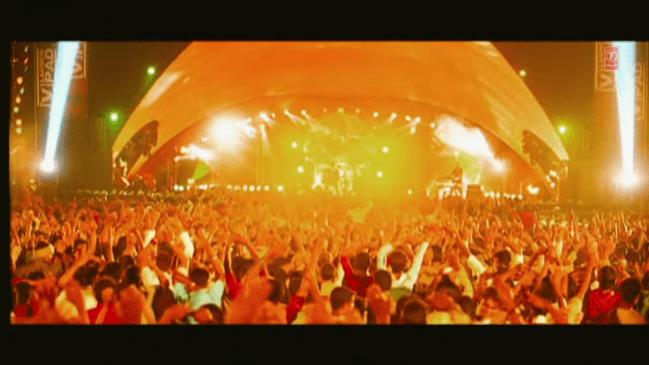 Finance: try to invest money
The New Year is a great time to overhaul your life for the better, and one excellent place to start is by making solid financial resolutions that can help get you closer to your money goals, whether it's increasing your retirement savings or setting enough money aside for a down payment on a house. Here is How to invest in mutual funds in India to get the maximum returns.
Go for a hike
If one of your goals was to lose weight, work out more, or eat healthier, then all you really need to do is get outdoors more. The more you hit the trail or go on backpacking trips, the more exercise you're going to be getting. Your body will get adjusted to different terrains, using muscles that may have not been worked out in a long time. Here are the best trekking places in India for a wholesome adventure.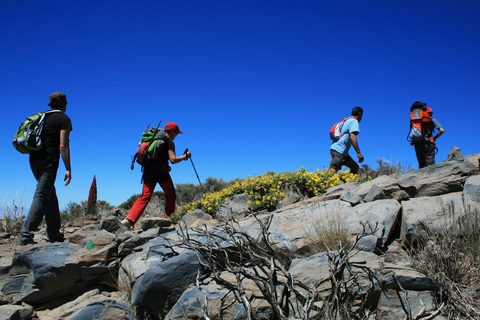 Basic self-defence
Basic self-defence is fun to learn, and just might save your life or property, so resolve to learn a few moves this year. Being able to ensure your own safety, and the safety of those you love is a very important skill set to have. It's not all about groin kicks and palm strikes, however. You need to learn how to conduct yourself and what kind of behaviour to look out for in others.
Learn A New Language
Many people add learning a new language to their yearly resolutions, and it's no wonder, as it's a great idea and a great asset to have. Refresh your skills in a language you may have studied before, or plan a trip around your newly acquired language.
Learn Some Basic cooking
Eat better this year by learning how to cook, starting with simple, easy to make dishes. Cooking is one of the essential skill that every man and woman should possess. It allows you to save money, eat the food you love just the way you like it and impress dates with lovely meals shared under candlelight. Are you looking for a start, try to make delicious Veg Hakka noodles in Indo Chinese style.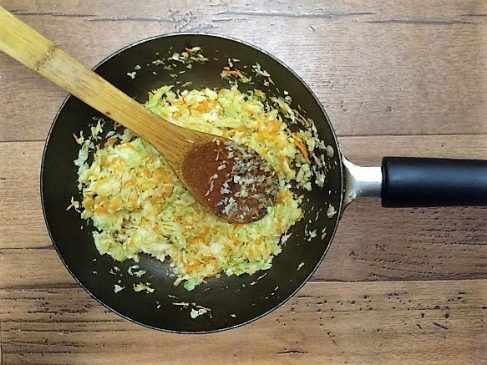 Take up a new activity
Say Learn a musical instrument, any dance form, read a book, sign up for that Zumba class you always wanted to try, or get back into pilates or yoga. Whatever activity you enjoy for exercise, make a commitment to get involved in it again for the new year.
Conquer your fears
You will find this particular point masked beneath other New Year's resolutions, but fear and insecurity are often the cause of several problems that we want to address. You need to think of it as surviving and controlling your fear rather than overcoming it, and it will enable you to shed off a lot of the insecurities that you have.
Take an online course
The online study should definitely be something you're considering for your New Year goal. Online study is for everyone, can lead to even greater things and is often more achievable than people think An online course will allow you to study when you want to instead of attending at set times each week and will enhance your skills. Here are some awesome things to do on the internet when you are bored.
Join a club
Are you aware of the many amazing benefits of joining a club? Being a member of a club allows you to meet lots of new friends, keep busy, and learn something new. It also provides you with different indoor and outdoor activities, trips and tours.
Take a Step towards spiritual life
Pray every day to hear God's will for life and be obedient to it. Read a holy book and Encourage others to start or continue their journey of faith. It also helps calm the mind, soul and body. In addition, it relaxes the body and manages stress levels.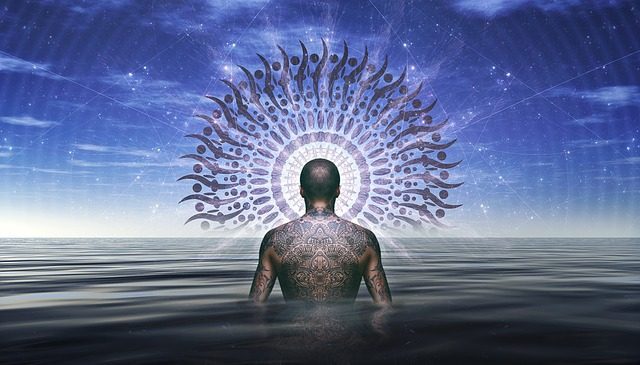 Browse your favourite bookstore
A great way to make reading more enticing is to read in new places. Simply changing your environment can break up the monotony of reading in the same reading chair or desk every single day and can reinvigorate your love. Here are some best Indian novels that you must include in your reading bucket list.
Spend more time with your family
One of the realities of the world is that there are a dozen different things vying for our attention. Tablets, smartphones, laptops—they're all pinging. Instead of letting them distract you, set up times when families will put down the screens, and make a family resolution to watch less TV, play fewer games and do more with each other.
Get out of comfort zone: Simplify your life
We've all heard it – "Get out of your comfort zone, push your limits.. it'll be good for you!" The world is getting increasingly competitive where only the fittest can survive. So step out of your comfort zone, take risks, and embrace uncertainty with open arms, you'll be glad you did! Maintain a healthy balance between comfort and security, novelty and excitement. And bring back as much as you can from those productive, creative, inspired, unforgettable, and of course, uncomfortable moments!
These are a few things one can try this year.  Happy New Year 2019!