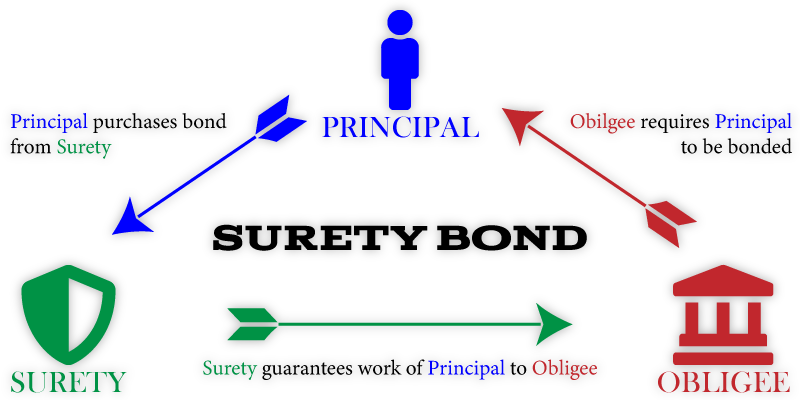 A surety bond is a type of insurance protection, a guarantee that one party assumes responsibility if the borrower defaults or fails to go through with the debt obligation. They provide a guarantee that the person will not suffer any damages and that the work will be completed. On failure to do the work, compensation will be made to cover all damages suffered.
Nevertheless, it is a legally bounding contract which consists of three people :
The Principal – usually a government entity, individual business or service
The Obligee – a business owner , contractor or who is availing the service
The Surety – a guarantee , one who delivers the compensation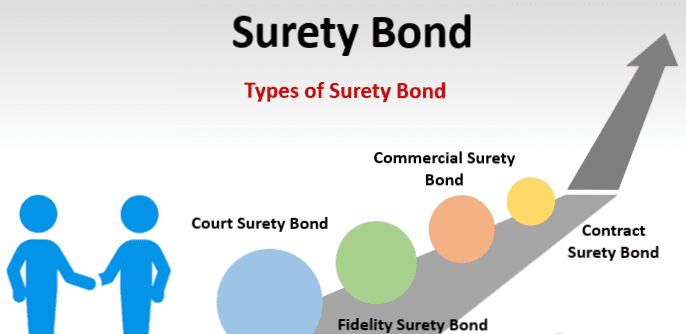 1. Contract Surety Bond
This is a guarantee that a contractor will follow all that has been mentioned in the construction contract. The obligee is the project owner and this entire agreement for example ensures that the contractor will pay for all the supplies during the entire process of the construction. It can also be used by investors in a construction project to protect against any financial loss due to the error of the constructor. Along with this it also ensures that all the bills will be paid by the investors.
2. Commercial Surety Bond
This is usually done by government agencies to protect the public interest. It is applied to all businesses under the state to have a surety bond. This includes :
Non- contract bonds – the federal government requires this and can be applied to medical care providers, immigrants , alcohol distributors etc. This is a compulsory bond for them.
Judicial bonds – they include court orders.
License and permit bonds – includes auto dealers, security dealers
Bid bonds – this avoids any sort of unwanted bids and to follow through an existing contract
Payment bonds – contractors and subcontractors.
3. Fidelity Surety Bond
Protects you from fraud. If your company employee has been involved in any sort of fraudulent activity then this bond covers the financial losses suffered due to the matter. It basically protects a customer's loss of money or belongings etc.
4. Court Surety Bond
It can be availed by an attorney or someone similar to protect themselves from any kind of loss. It guarantees the lawyer's fees and any other requirement relating to the court.
Having the correct memberships before starting on with a new business is also very important before we go on to bonds, cause if there is no authenticity there is nothing. For example, if you have a consumer business, having a license is very important before delving into the legal matters or else you will not be recognized. So to get your FHCP membership, click here and that is the very first step. 
Getting to the right places to get the surety bonds is very important along with the correct set of lawyers to guide you through this entire process. Bond Express is a website that you can refer to catch up on the best surety bond ny experts.