Kitchen appliances are god's blessings, especially espresso machines in the work-from-home season. All the men and women cooking for themselves at home and cleaning, know what I am talking about. It can be so tiring and annoying at times but then you have to do it anyway. Appliances save your time and your work gets over faster. It helps you in your morning rush hours and your evening lazy hours too. Here is a list of kitchen appliances you need to give yourself the well-deserved break from time to time. An espresso machine for all your caffeine lovers. Here is a list of good espresso machines that you can choose from.
1. Philips Espresso Machine
The elite caffeine lovers who always needs a dash of boost in the morning this is the life-changing machine for you. Stopping at the shop or having coffee on your way to work can be time-consuming cause everyone waits for coffee and it is a rush hour. Some days you want to wake up a little late and not spend that extra time in a coffee line, instead, you can invest that in a little sleep in the morning. Hence getting an philips espresso machine should definitely be on your checklist.
2. Nespresso Essenza Mini Espresso Machine by De'Longhi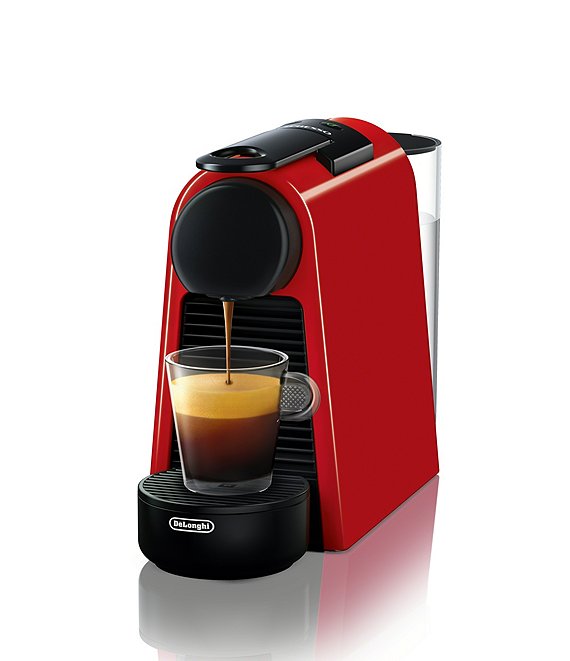 This is a mini espresso machine and does not take up much space. It has a capacity of 0.6lt and is made out of plastic. It consists of 11 capsules with individual flavours and has 3 one-touch keys for espresso and lungo (cup capacity can be programmed individually). It goes to standby after 3mins and automatically shuts down after 9mins after the last cap cover.
3. Wacaco Nanopresso Portable Espresso Machine
Its small, compact size allows you to carry it anywhere. It is capable of reaching a pressure of 18 bars with the help of your hands. It is easy to hold and carry anywhere so would be a very viable option for road trips. It comes with a capacity of one cup only. It also comes at a comparatively lower price hence is a very good option.
4. Nettare Prima Automatic Espresso Coffee Capsule Machine
This provides you with a single-serve and again comes with only one cup capacity. Its disadvantage is that it only works with Nettare capsules so you cannot use any other brand. It has a 15 bar pressure system and has a thermostat controlling optimum temperature to give you the perfect shot of espresso. It has programmed cup sizes which you can select to set the cup filling capacity and have your quality espresso/lungo.
5. Coffeeza Finero
It comes with free 60 capsules and is an espresso and American maker. It only works with Nespresso and Coffeza capsules. It has a 20 bar pressure system and offers you a variety of Italian Espresso, Ristretto, Lungo, Cold Iced Coffee beverages. It is a very compact design hence does not take up much space.
All of these products are available at Amazon at a discounted amount and also offers very good quality assurance. So get yourself an espresso machine right away.