2021 was a glorious year for Bollywood. From inspiring biographical dramas to intense hair-raising thrillers, the variety of movies this year has offered was immense. With the year coming to an end, we have compiled a list of fifteen movies that shook the audience and left them wanting for more. These movies just cannot be missed!
Best Bollywood Movies of 2021 List –
| No. | Movie name | IMDb Rating |
| --- | --- | --- |
| 1. | The White Tiger | 7.1/10 |
| 2. | Shershaah | 8.7 /10 |
| 3. | Sandeep Aur Pinky Faraar | 6.3/10 |
| 4. | Sherni | 6.8/10 |
| 5. | Sardar Udham | 8.8/10 |
| 6. | Tribhanga | 6.1/10 |
| 7. | The Girl on the Train | 4.4/10 |
| 8. | Pagglait | 6.9/10 |
| 9. | Haseen Dilruba | 6.9/10 |
| 10. | Kaagaz | 7.5/10 |
| 11. | Ramprasad ki Tehrvi | 7.5/10 |
| 12. | Ajeeb Daastaans | 6.7/10 |
| 13. | Saina | 4.3/10 |
| 14. | Mimi | 8/10 |
| 15. | Roohi | 4.3/10 |
1. The White Tiger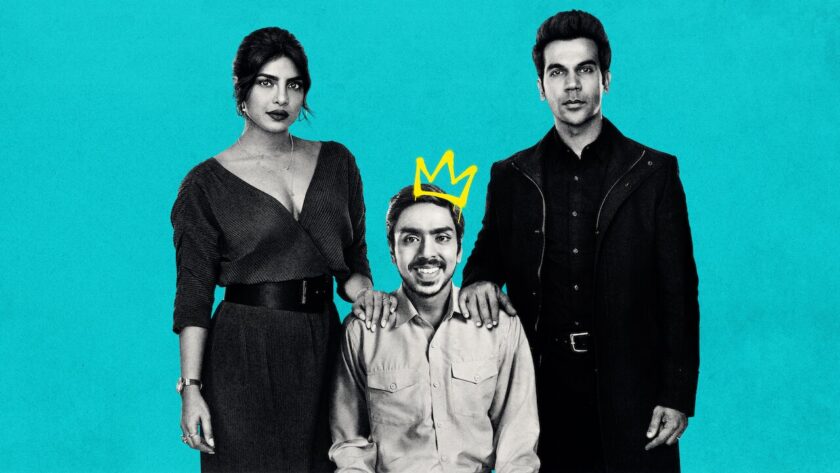 Genre: Drama/Crime
Director: Ramin Bahrani
IMDb rating: 7.1
This harrowing tale follows Balram, played by Adarsh Gourav, and his attempts to rise from his generational poverty by becoming the chauffeur of a wealthy man. The story depicts the harsh realities of living in poverty and the chasm of social divide between the rich and the poor. The story follows his struggles to be seen as an equal and the quick wit and shrewdness he uses to achieve it. Balram's life story is a grim reminder that in our society, wealth dictates who remains on top of the pyramid.
With great performances from Priyanka Chopra and Rajkummar Rao as well, this movie is worth the watch!
2. Shershaah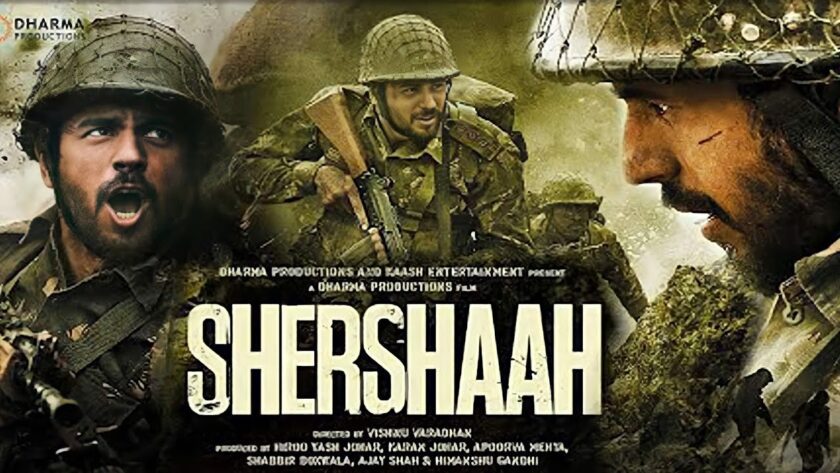 Genre: Action
Director: Vishnuvardhan
IMDb Rating: 8.7
A biographical film which depicts the life events of Indian army Captain Vikram Batra who was posthumously awarded India's highest award for valor, the Param Vir Chakra, for his brave actions during the 1999 Kargil War. Played by Siddharth Malhotra, Captain Vikaram Batra was the symbol of patriotism and courage for the entire nation. Despite being a war drama, the movie shows the life of Captain Batra off the field as well. It follows his simple love story with Dimple, played by Kiara Advani, and his visions of their future. The movie also shows the harsh side of war and how it affects the families who get left behind. A tragic yet inspiring tale, this movie is sure to make you cry on occasions.
3. Sandeep Aur Pinky Faraar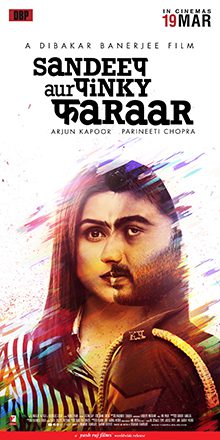 Genre: Romance/Drama
Director: Dibakar Banerjee
IMDb Rating: 6.3
A dark comedy where a bank executive, played by Parineeti Chopra, and a suspended cop, played by Arjun Kapoor are on the run for their lives. Sandeep and Pinky are a very unlikely pair with nothing that binds them together, except their helplessness and need to escape. They begin their journey as opposites who detest each other but finally, develop mutual concern and respect for each other on the way. With a series of comedic and heartbreaking events, this movie is a refreshing take on how circumstances bring people together.
4. Sherni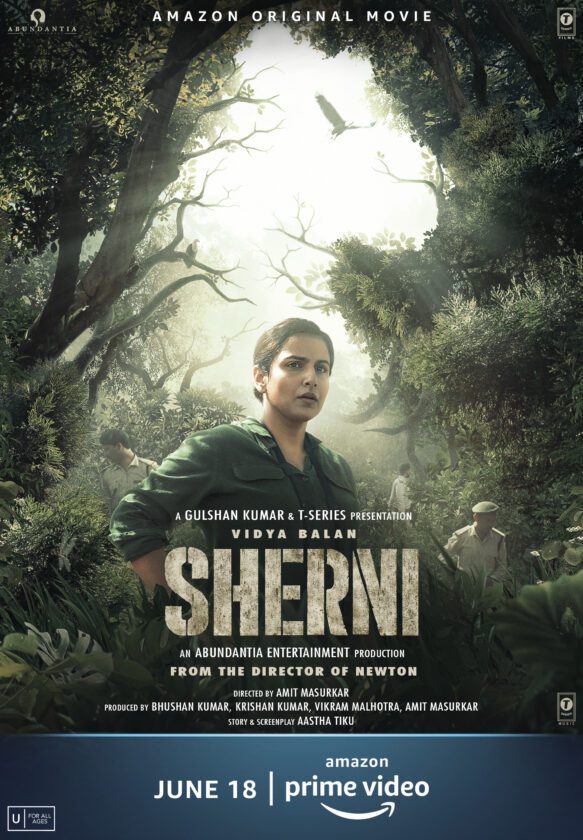 Genre: Drama/Thriller
Director: Amit V. Masurkar
IMDb: 6.8
Sherni follows the story of a brave female Indian Forest Service officer, played by Vidya Balan, and her team as it attempts to capture a rogue man-eating tigress in a remote village. Turns out that the tigress is not the only threat she has to face, the thriller also shows how she is pressured from different sides. The movie follows the tale of man and nature, and how forest politics is entwined in it. An eye-opening story of why animals are victims of human oppression and why tribal communities are atrocisized into living in dangerous areas with carnivores, Sherni is more than just a story about the hunt of a man-eater.
5. Sardar Udham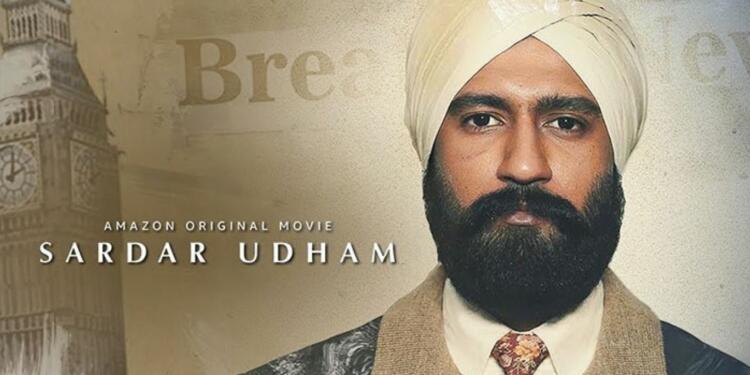 Genre: Drama/Thriller
Director: Shoojit Sircar
IMDb: 8.8
Adding another brilliant biographical drama to the list, Sardar Udham narrates the life of Udham Singh, a freedom fighter from Punjab, and his relentless struggle for freedom. The events shown follow his early days in HSRA and the subsequent downfall of the same. This movie shows a horrifying sequence of the 1919 Jallianwala Bagh massacre in Amritsar and how it led Udham Singh to finally assassinate Michael O'Dwyer, the man responsible for the massacre. Set in the dark days of British occupied India, Sardar Udham is a story of a revolutionary man who proves that you can oppress a man but not his spirit.
6. Tribhanga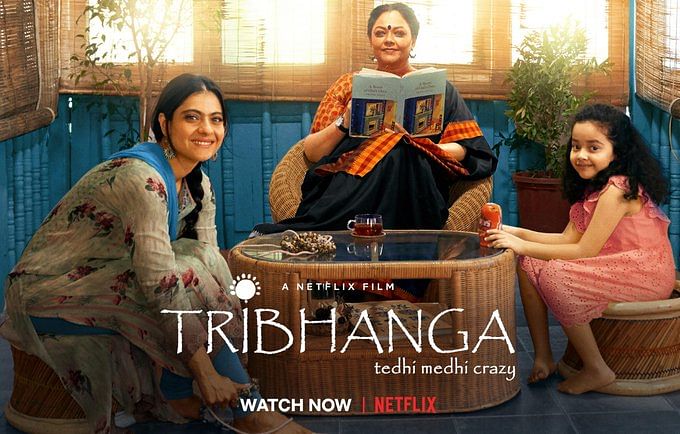 Genre: Drama
Director: Renuka Shahane
IMDb: 6.1
A heartwarming and emotional story of three generations of women, Tribhanga is a beautiful depiction of womanhood and the intricacies that lie within it. When Anuradha's mother falls into a coma, she grapples with the strained relationship she shares with her mother and her daughter. Kajol does a stellar job as the complicated, strong-willed Anuradha, depicting the ups and downs a single mother has to go through. Her balanced and stead-fast daughter, played by Mithali is a refreshing contrast. It shows that despite being three very opinionated women who wish to follow their own dreams and lives, they are connected to each other. The movie is a reminder that despite the differences, family is everything in the end.
7. The Girl on the Train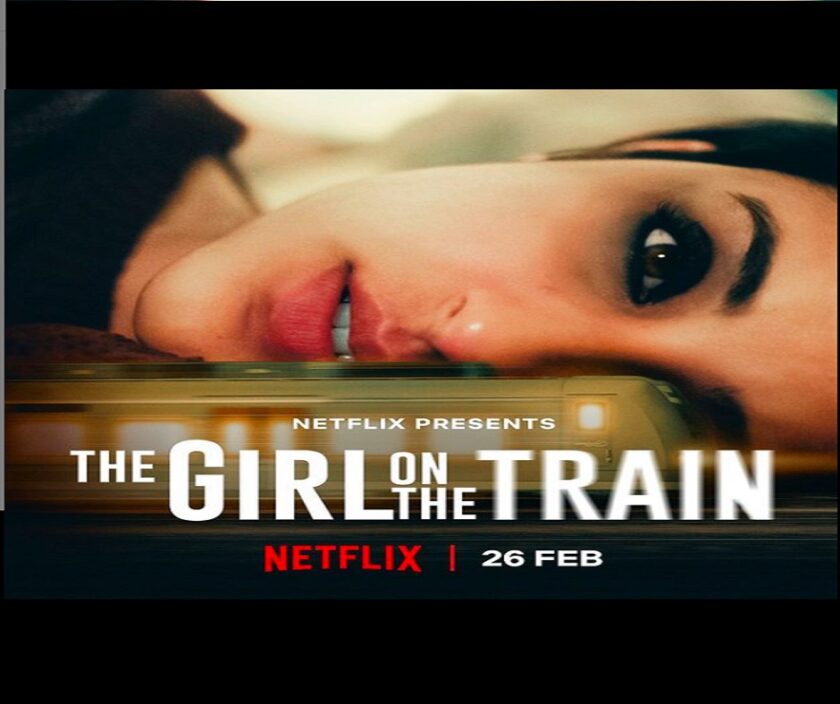 Genre: Thriller/Drama
Director: Ribhu Dasgupta
IMDb: 4.4
Adapted from best-selling novel of the same name, this movie is a must watch for thriller lovers. It follows the story of Mira, played by Parineeti Chopra, a troubled divorcee who sees something unsettling out of the train window on her daily commute. Soon, this knowledge haunts her and unravels her past trauma and history. The side characters of the film are equally suspicious and till the very end, the audience doesn't decipher what happens. A fast-paced movie with several plot twists, The Girl on the Train is worth the watch.
8. Pagglait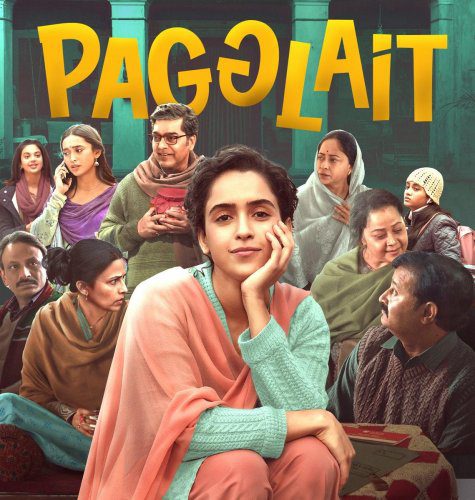 Genre: Drama
Director: Umesh Bist
IMDb: 6.9
Pagglait is a satire on how the society expects women to act in different situations. The free-spirited Sandhya, played by Sanya Malhotra, loses her husband of five months and becomes a widow. Her entire family is grieving uncontrollably yet she seems to have recovered from the sudden grief too quickly. She chooses to spend her time on social media and doesn't shed tears. The premise of the movie tackles with the rooted patriarchal values in the society and how the titular character chooses to break through them. She is a clear misfit in her family with her educated mindset and the way she deals with situations. Pagglait is a story of self-discovery and breaking through the barriers.
9. Haseen Dilruba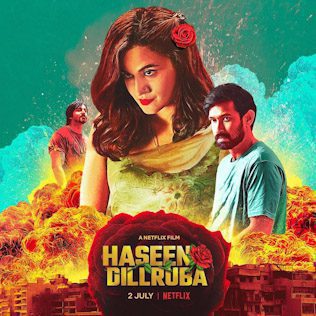 Genre:Thriller/Romance
Director: Vinil Mathew
IMDb: 6.9
Another thriller which leaves us on the edge of our seats, Haseen Dilruba stars Taapsee Pannu as Rani Kashyap who is under investigation for the murder of her husband. During the interrogation, she reveals disturbing things about their marriage which leave the audience confused as to who the killer is and whom to trust. It is revealed however, though that Rani isn't the typical damsel in distress as she paints herself to be. The movie is a spider-web with lies and jealousy and each character has vices of their own. An interesting take towards infedility and love, this thriller is sure to keep you asking for more.
10. Kaagaz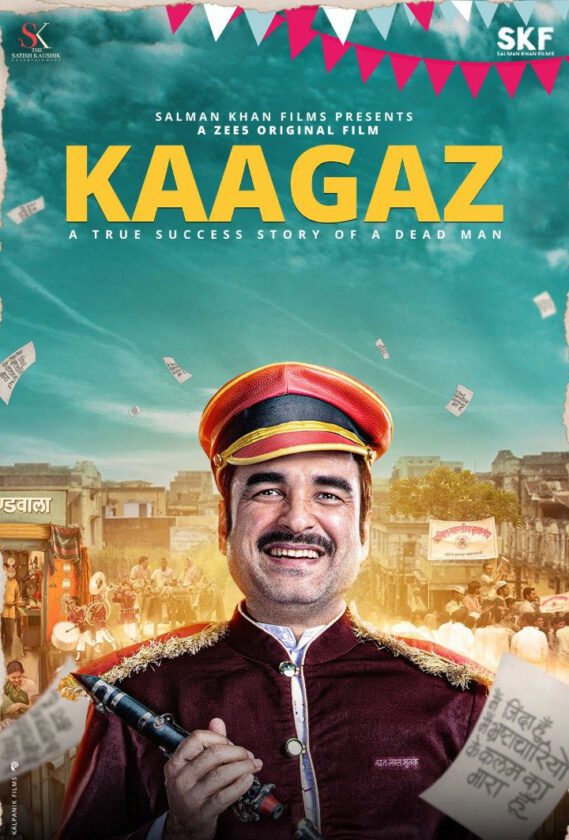 Genre: Drama
Director: Satish Kaushik
IMDb; 7.5
Based on a real life story, Kagaaz follows the story of Bharat Lal, played by Pankaj Tripathi, who goes through a shocking revelation when he applies for a loan and finds that he has been declared dead officially. Turns out that a relative did so to cheat the simple-minded Bharat Lal out of his inheritance, what follows is his struggle to prove his existence and the dreaded paper chase involving greedy lawyers and corrupt politicians. It is the story of a man with strong conviction and determination who gets duped by the system but refuses to give up.
11. Ramprasad ki Tehrvi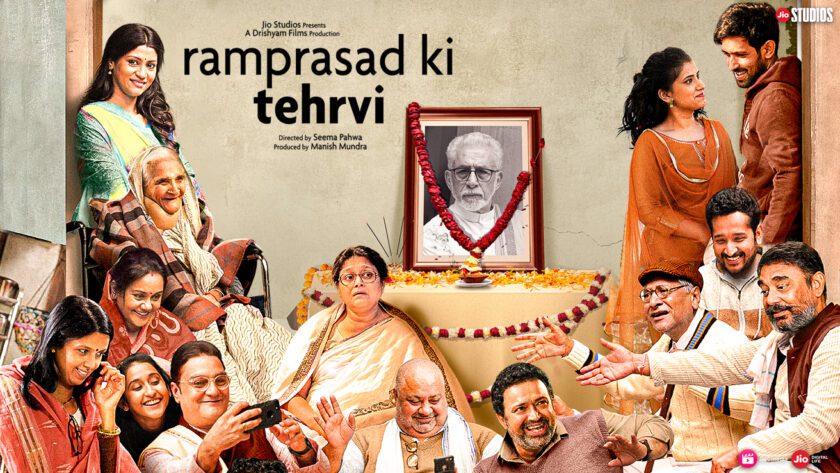 Genre: Drama/Family
Director: Seema Pahwa
IMDb: 7.5
With a supremely talented cast to boast of, this movie shows how a family deals with the loss of their patriarch, Ramprasad. A sweet and relatable film which depicts the family dynamics between all the members. The usual issues and arguments the family goes through is depicted, from the bank loan to be paid to taking care of the widowed 'amma'. The constant bickering and relationships between each character are shown brilliantly, with the audience feeling as though they are part of the family themselves.
12. Ajeeb Daastaans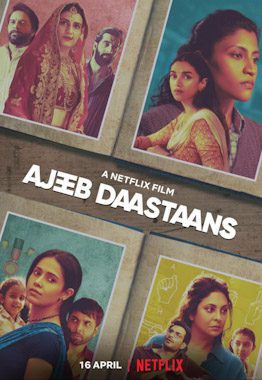 Genre: Drama/Thriller/Romance
Directors: Kayoze Irani, Neeraj Ghaywan, Shashan Khaitan
IMDb: 6.7
Netflix's anthology of four films, is a great watch with every story managing to make the audience go through a myriad of emotions. Each film deals with stories of women and men entangled in lust and forbidden romance. With slice of life films like Ankahi and films that deal with the caste divide and patriarchy like Geeli Pucchi, Ajeeb Daastans does a great job at weaving together tales that leaves the audience in shock and in awe.
13. Saina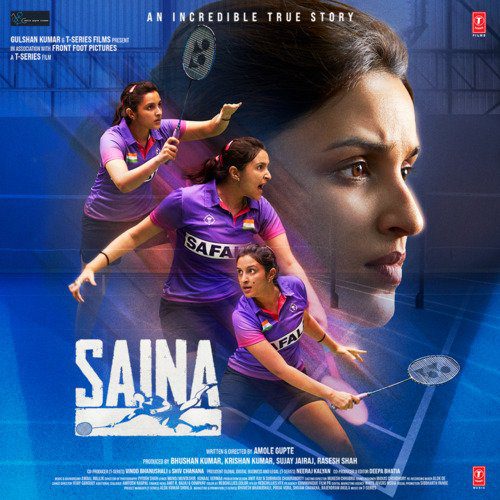 Genre:Sports/Drama
Director: Amole Gupte
IMDb: 4.3
2021 was the year for biographical films, and Saina does a fantastic job at depicting the life of Saina Nehwal, ace badminton player. Parineeti Chopra plays a convincing Saina, and quite accurately portrays the struggles and the success the badminton player has gone through. It follows the career of Saina Nehwal and how she became the World Number one shuttler. The movie shows the never-say-die spirit of the titular character and the endless support she gets from people around her. From a middle-class family to becoming a household name, Saina's fierce ambition and optimism is the reason why she is who she is.
14. Mimi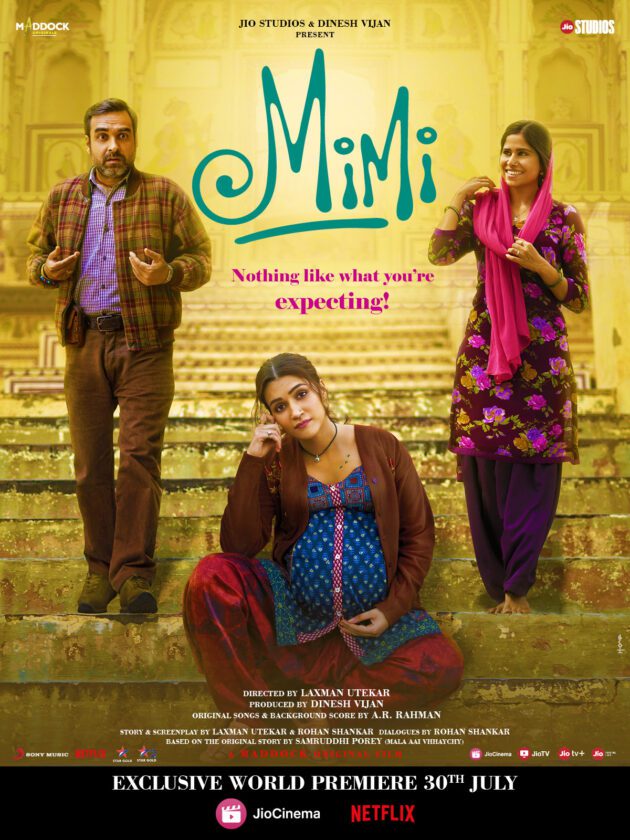 Genre: Drama
Director:Laxman Utekar
IMDb: 8
Starring Kriti Sanon and Pankaj Tripathi, Mimi has to be one the most groundbreaking movies of 2021. The titular character, Mimi becomes a surrogate for an American couple for financial help, and her choice is looked down upon by several. Matters get worse when the couple doesn't want the child anymore and Mimi is left to make one the toughest decisions. It is an entertaining and witty movie which deals with several issues that our usually not dealt with in our society. The actor's do a very compelling job and Mimi's story leaves a mark with the audience.
15. Roohi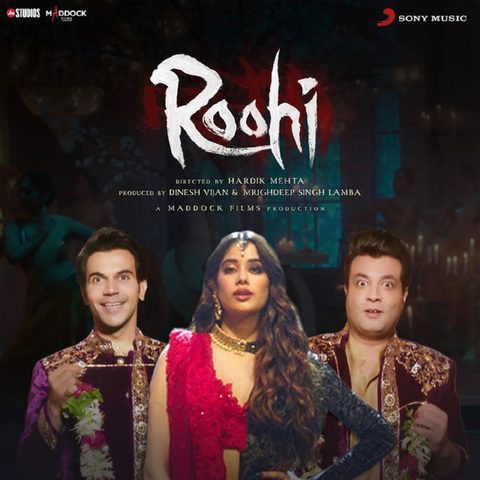 Genre: Horror/ Comedy-drama
Director: Hardik Mehta
IMDb: 4.3
An unconventional horror comedy, Roohi takes off when two small-town men played by Rajkummar Rao and Varun Sharma kidnap a girl in order to get her married off to a client. Little did they know that the girl was actually possessed by a demon. What follows is a series of misadventures for the two men, the movie also deals with the very important issue of forced marriages.