Make your dream wedding a reality
Its the dream of a wedding couple to embark the beginning of their new life together on a memorable note, and what can be more ecstatic than a destination wedding alongside crystal blues and grainy sand and fresh emerald greens with family and friends! Destinations of South India have a grandeur and inbuilt charm of their own which serves as a perfect venue for aesthetic wedding purposes. Following is a collection of 10 best wedding destinations from South India:
1) Le Meridien, Kochi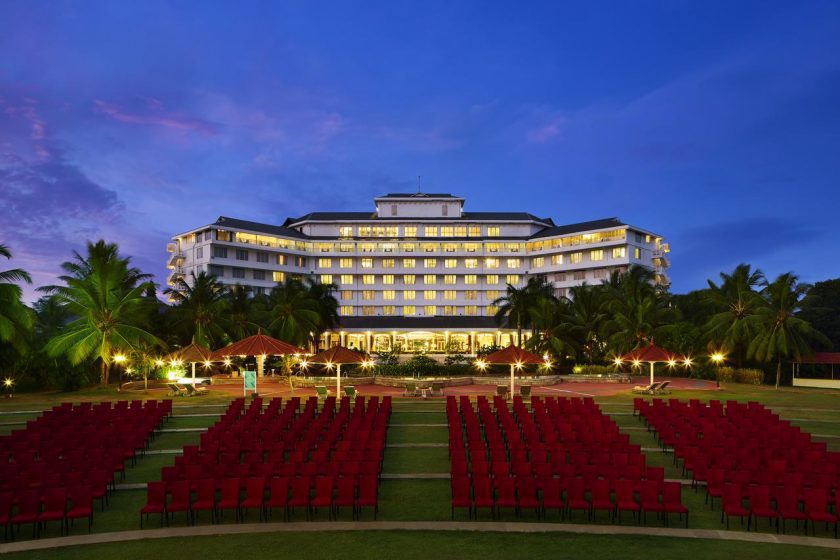 Le Meridien, Kochi is located in Kochi in state of Kerela. This picturesque wedding venue provides you with welcoming hospitality, luxury, comfort and the best experience for celebration of your special occasion. Le Meridien offers both vegetarian and non-vegetarian dishes from different cuisines for their guests. The resort has multiple indoor banquet halls sufficient to accommodate all the guests in your list, be it a small scale wedding to a large scale one. This destination is an ideal venue for your special d-day.
2) InterContinental Chennai Mahabalipuram Resort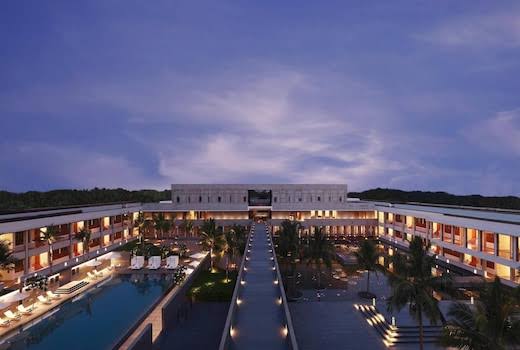 InterContinental Chennai Mahabalipuram resort is an ideal location if you are planning for a beach side getaway. The overall ambiance of this place is a luxurious mix of class, relaxation and amazing architecture with granite and kancheepuram stones that gives cultural authenticity to the place. The venue offers a polite and ready to help staff. Clean beach, eye-soothing view, delicious food and welcoming services will all combine to your memorable wedding day.
3) Vivanta by Taj, Bekal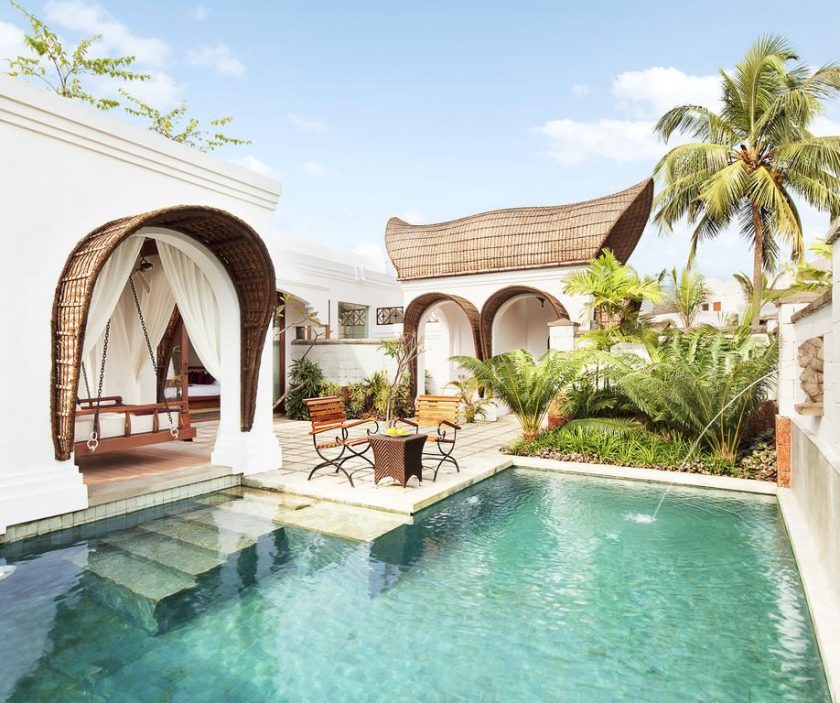 Nestled in the lap of nature, this property is one of the Taj's finest and truly amazing when it comes to every aspect of hospitality. This location offers a perfect getaway with combination of experience of backwaters and beach. Kerela is known for its charm of beaches and this heavenly resort proves it all live. The greenery and waters gives you an escape from mechanical life, when added the decor and sound setup, this venue provides you whole vibe of celebrations.
4) Fort Grand, Shamshabad, Hyderabad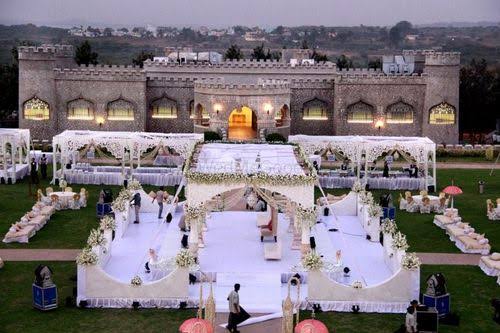 Laid on a lush greenery landscape, this wedding destination expands over a vast area for large function assembly. It has an ancient royal charm with touches of retro looks capturing an essence of grandeur. With over 30000 guests can be attended by the fort, making it a preferred public meeting place for celebrations. Its banquet hall has all kinds of amenities and a welcoming staff for your assistance at every end. It is one of the best wedding banquet halls in Hyderabad to host wedding functions. 
5) Munjoh Ocean Resort, Havelock, Andaman and Nicobar Islands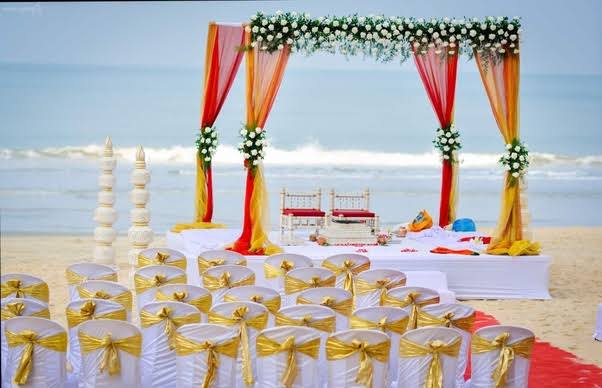 The Munjoh Ocean Resort in Havelock is a cost friendly option for anyone wanting a fairytale dream wedding in India. An exotic beach location, air conditioned accommodations, a soothing and warm experience at Munjoh will make your event a leisure and success. The sand alongside the blue waters creates a picturesque scenery in your eyes and fills your heart will a special warmth.
6) Taj Deccan, Banjara Hills, Hyderabad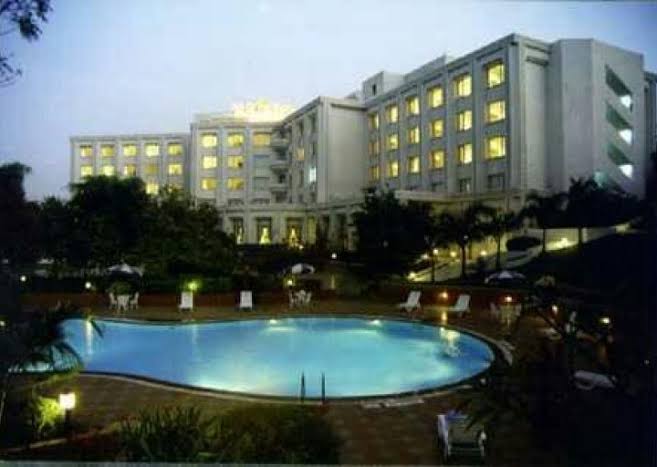 Located in the neighborhood of Banjara Hills, this hotel of mesmerising design and details, is set within gardens. A great location to plan your close knit wedding at. Excellent food, open air concept, availability of all amenities backed by helpful staff, this is a welcoming venue for family gathering events and to enjoy at with your own.
7) The Golden Palm Hotels & Spa, Bangalore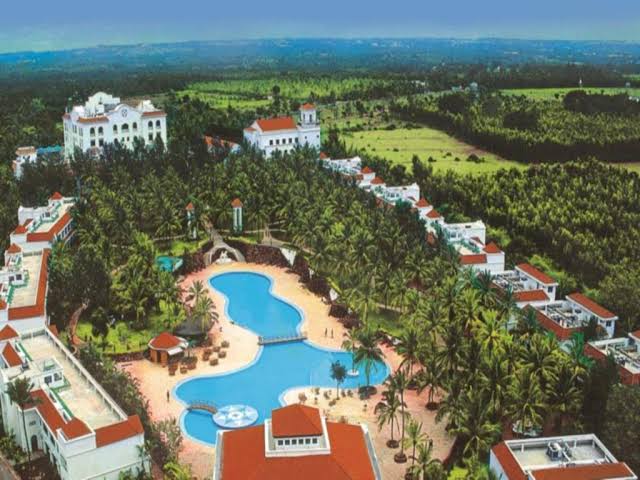 The huge property, big swimming pool, amazing food makes this place at outskirts of Bangalore is a pure delight. This is a perfect location for photographic sessions of your events and night view with dazzling lights fill over the space with beauty and excellent ambiance. The spacious celebration area is well maintained and hotel provides you with necessary decor systems as well.
8) The Zuri Kumarakom, Kerala Resort and Spa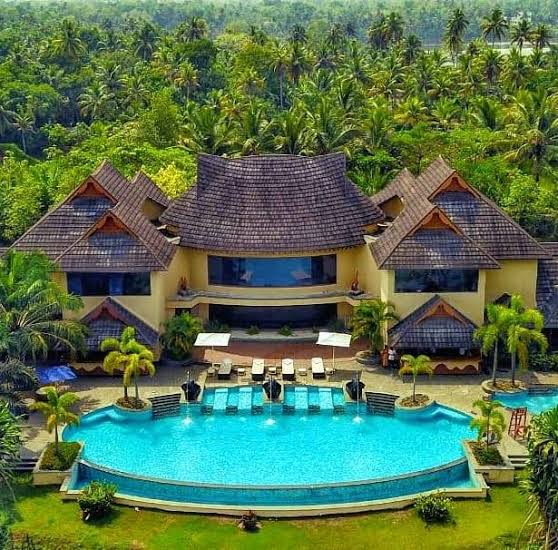 Situated on the banks of India's longest lake, the Vembanad, this resort is considered one of the most picturesque destination wedding venues in Kerela. It is also known for its largest banquet hall in Kerela. The halls provide the guests theatre-style seating and classroom style seatings. Amphitheater, poolside, villas and backwaters gives you a brilliant backdrop of your wedding time.
9) The Leela, Kovalam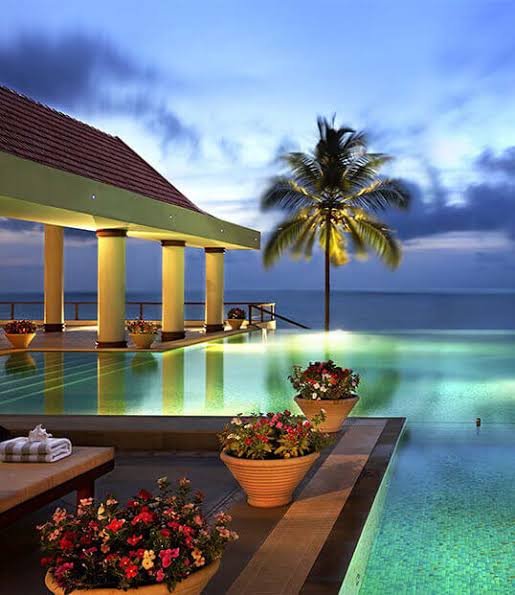 A perfect venue for any gathering, offering panoramic views of the Kovalam shoreline and the Arabian Sea. It has a private beach, sky bar, infinity pool, outdoor area backed by a fine dining experience. Its modern design and amazing amenities will leave footprints on your mind of your lavish celebration and stay here.
10) ICT Windsor, Banglore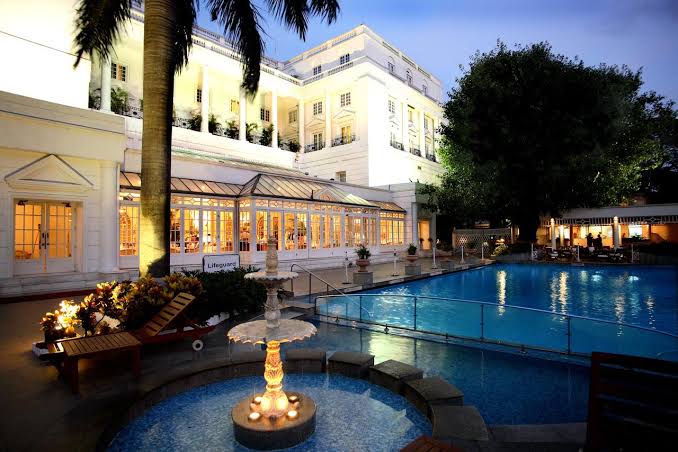 An epitome of architectural greatness and redefined royalty, this vintage feel hotel adds all the stars to your most awaited wedding dream day.It offers you three large banquet halls accompanied by brilliant poolside area. The hotel also comprises of an English manor and a pure green garden.