There are three islands in the nation of Malta, and each one is as beautiful as the other. Whether you are talking about Comino, Gozo or the island of Malta itself, they are all gorgeous, thriving islands that enjoy sunny, but cool climatic conditions all throughout the year. If you are planning to move to Malta from India, you will enjoy the constant bliss of good weather in particular.
Having said all that, how is it exactly that an Indian can use the Global Resident Programme and relocate to Malta? What are the options? What do you need to know? Do you qualify for the Global Resident Programme? Whom do you need to contact? Let's try and answer some of those questions next.
Understanding the Global Resident Programme
Back in June, 2013, the Global Resident Programme was put into effect by the government, as it realised that there was both a market and a need for foreign investments in Malta to facilitate growth in the country's economy. Foreigners were from then onwards, allowed to buy/rent property on the three islands and stay in the country as tax paying residents or citizens.
The high demand of property and living rights in the beautiful islands of Malta soon bore expected results for the Maltese government as the Global Resident Programme, alongside various others, began to draw in wealthy investors and tax paying residents from all over the world.
The entertainment and leisure industry developed at an astonishingly fast rate, alongside the financial and the legal sectors in Malta. Right now, it is not just a gorgeous island getaway, but an actual, semi-developed country that has all the facilities one can expect while moving to any Mediterranean country.
Whom Should You Contact?
To buy a Malta passport and gain citizenship by investment, simply contact the CSB Group directly via phone, or by filling in the contact form on their website linked above.
They will guide you through every step of the process, alongside providing you will all the information and the answers you need. There are multiple residency and citizenship programmes in Malta that welcome Indians, and they will help you in finding the right one, suited to your particular situation.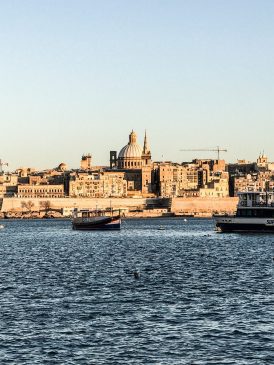 Do You Qualify?
There are certain citizens from some of the European zones who are actually not allowed to be Global Residents in Malta, but the Ordinary Residence Scheme is there instead, to facilitate their interests.
There are no such restrictions for Indians, but other criterions must be fulfilled to get your permanent residency in Malta. Go through the following and see whether you are eligible for the Global Resident Programme.
– EU/EEA residents and Swiss/Icelandic/Norwegian/Liechtensteiner nationals are not eligible
– Buying/renting high-value property in Malta, prior to the application is necessary
– Proof of sufficient and stable income must be produced
– A valid Indian passport must be produced
– During the application, local health insurance documents must be produced
– Fluency in Maltese/English is necessary
– The applicant or any of the dependents must not have a criminal record
– You cannot stay in India or in any other nation outside Malta, for more than 183 days/year
What Benefits Can You Expect?
If you are moving to a new nation, investing in high-value property and paying taxes, you should expect some benefits as well. The Maltese government understands that, so here are some of the benefits that you can expect, if you qualify and get your permanent residency in Malta.
– You will become an EU resident in just 3 months or less
– You will be granted a work permit
– To visit the EU or the Schengen region, a visa will no longer be a requirement
– Any health issues will be taken care of by the government at their high-quality healthcare facilities
– Any income source you may have in India or abroad, will not be taxed by Malta
– If the income is remitted to Malta, it will only be taxed at 15%
– Capital gains tax is non-existent even when remitted to Malta, as long as the income was generated outside the country
Are there Any Disadvantages to be Aware of?
The answer depends on your total annual income and where you are making your money from. Relocation to Malta through investment or the GRP is only meant for businessmen and people belonging to the upper tiers of the Indian economical classes, therefore, you should consider the following as well, before applying:
– A minimum tax of €15,000/year needs to be paid, irrespective of whether it's 15% of your total taxable, remitted income or not
– The Maltese/EU/ Schengen residency will be cancelled on failing to pay the €15,000/year minimum tax amount
– Any income generated from a local investment, business or job will be taxed at a flat rate of 35%
Malta is a country with very low crime rates, unbelievable weather, a peaceful lifestyle and excellent health and educational facilities. If you have the economic strength to make the shift from India to Malta, chances are that you will never regret it. However, even though Malta welcomes dual citizenship, India does not, so bear that in mind and talk with the authorities regarding how your Maltese resident status will affect your Indian citizenship.