He proposed, you said yes, and now it's time for you to choose your dress.
You're planning on having your wedding at an outdoor summer venue, and you're someone who likes to have their finger on the pulse of current trends. It's even more critical now that you're getting married to know what's trending this summer when it comes to the bride and her dress.
While you could scroll endlessly away on Pinterest until you find your perfect match, we've helped save you a bit of time by highlighting some current trends for a summer wedding. Here are interesting facts about Russian wedding traditions which may amuse you.
Let's take a look at the latest wedding dress trends for an outdoors summer venue.
1. Go Royal for a Day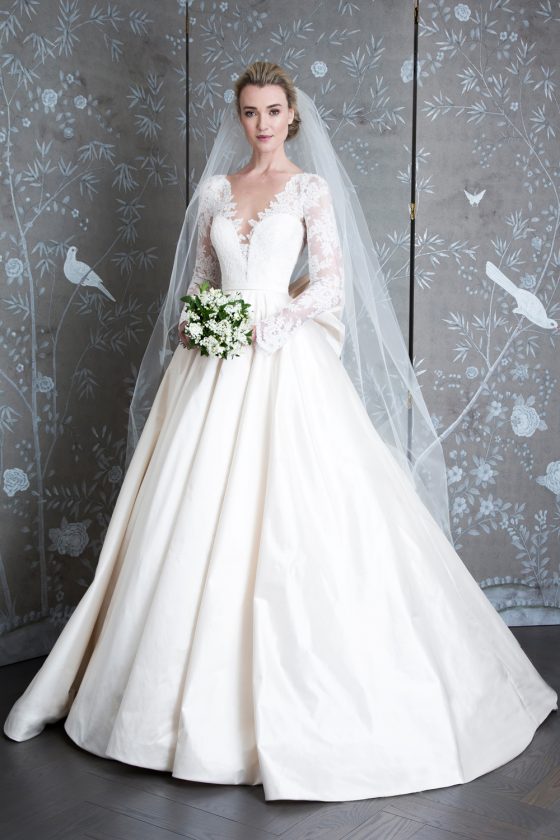 It's no secret that the Duchess of Sussex has influenced this year's summer wedding dress trends. She always seems to have a chic, effortless look to her, and many brides want to emulate this in their wedding dress design.
If you're planning on having the ceremony at an outdoors summer venue, why not make the most of the gorgeous weather and choose something that complements your figure?
Body-hugging silhouettes are in, especially if you cover them with ornate crystal beadwork. This regal, elaborate look is sure to make you look like a royal. Plus, it's going to help the fluorescence glow in your diamond engagement ring stand out as well.
2. Go Off the Shoulder
The sun's out, so what better time is there to get your shoulders out and show off that summer glow?
This summer it's all about emphasizing the collar bones with romantic off the shoulder sleeves and necklines. Don't dismiss this as a simple design, though – detailed straps will dominate this look and become the next trend in summer wedding dresses.
This look is perfect for your outdoor summer venue – what better way to get hitched than with an off the shoulder neckline that lets those shoulders breathe?
3. Minimalist and Clean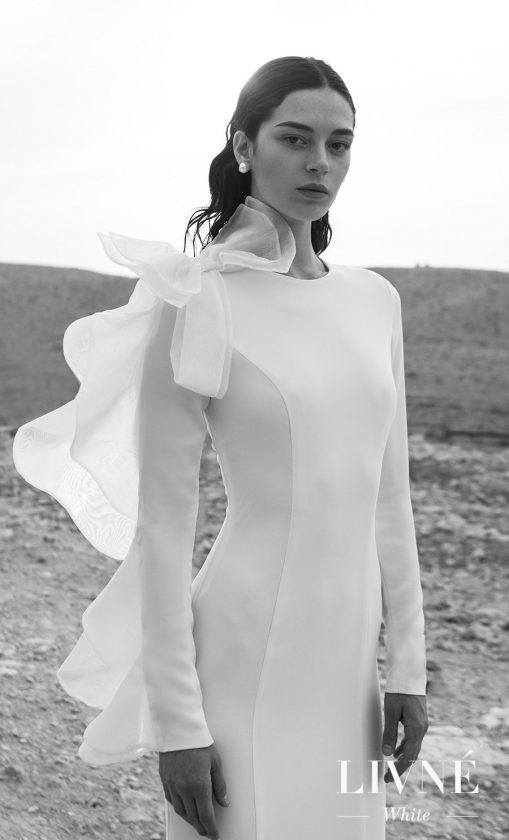 For your upcoming summer outdoor venue, think clean and minimalist. Just because you're outdoors doesn't mean you have to compromise on the class.
The next summer wedding dress trend is all about minimal, clean embellishments that go hand in hand with new-age silhouettes. Think puffy sleeves with sculpted necklines and a natural waist – and don't forget the long train behind you.
This current summer trend is a great way to appreciate the best of both worlds – exaggerated sleeves and train with a body-hugging silhouette at the waist.
4. Go Backless
There's no better season than summer to opt for an elegant, backless dress. Again, you don't want to let that tan go to waste, so why not jump on the latest summer wedding dress trend of a low, detailed back?
This classic silhouette is one that keeps coming back again and again and shows no sign of going out in style. You don't want to be held down by heavy material on a balmy summer evening – you want to be elegant, romantic, and carefree all at the same time.
While the journey to buying your dress can prove to be a difficult one at times, choosing the style doesn't have to be. With these latest summer wedding dress trends, you've got one less thing to worry about as you anticipate an unforgettable wedding at your dream summer outdoor venue.