Fish has been a part of our diet since time immemorial. From fish fry to kebabs, this delicacy has enthralled everyone with its unique taste and variety. Our country is blessed with a long coastline along with many rivers and ponds which serve as the main source for the fish. It serves as a major source of Vitamin D and B2 along with proteins, which are necessary for a healthy lifestyle. This is a comprehensive list of the top 10 best fishes to eat along with their nutritional value and the most popular dish prepared from it. (All nutritional values are measured for 100g of fish produce).
1.Pomfret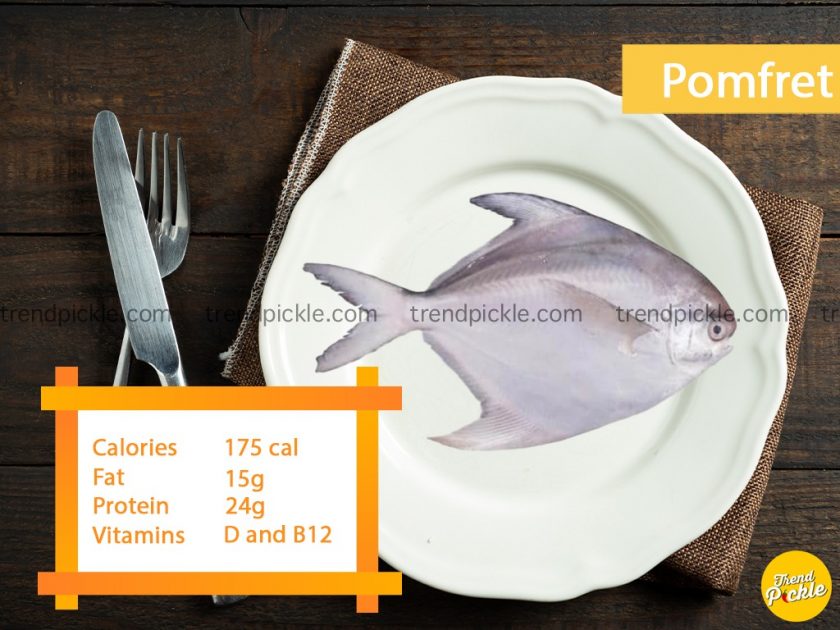 One of the costliest fish used in consumption, this is the perfect pair for fish fry. They are also high in fat content along with Vitamin D and Vitamin A, making it a complete package for wholesome nutrition.
Nutritional value –
Calories – 175 cal
 Vitamins – D and B12
Fat – 15g
Protein – 24g
2. Sardines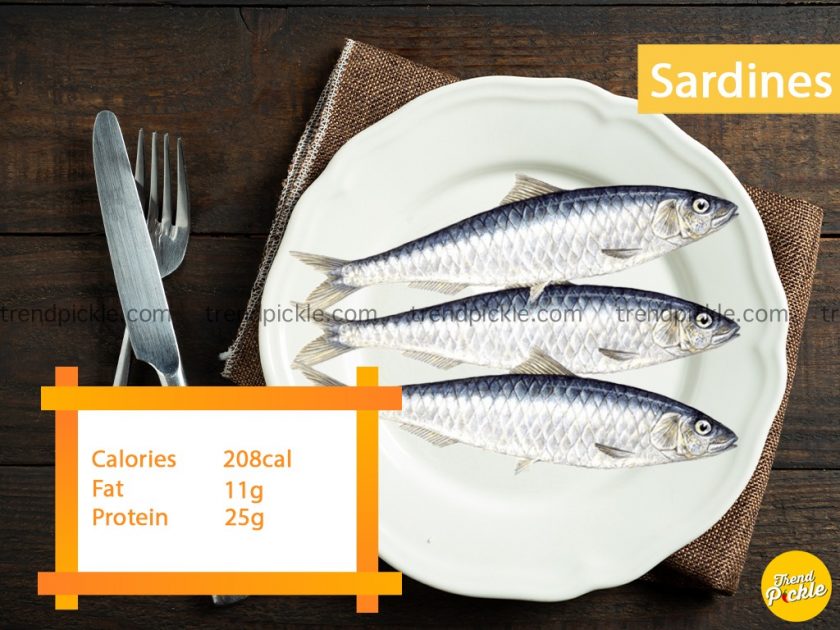 An excellent source of Omega fatty acids, these fishes are known for their long shelf life and ease of availability. They are also the safest fish for consumption with the least amount of toxins in them.
Nutritional value
Calories – 208cal
Proteins – 25g
Fats – 11g
3. Anjal(Seer Fish)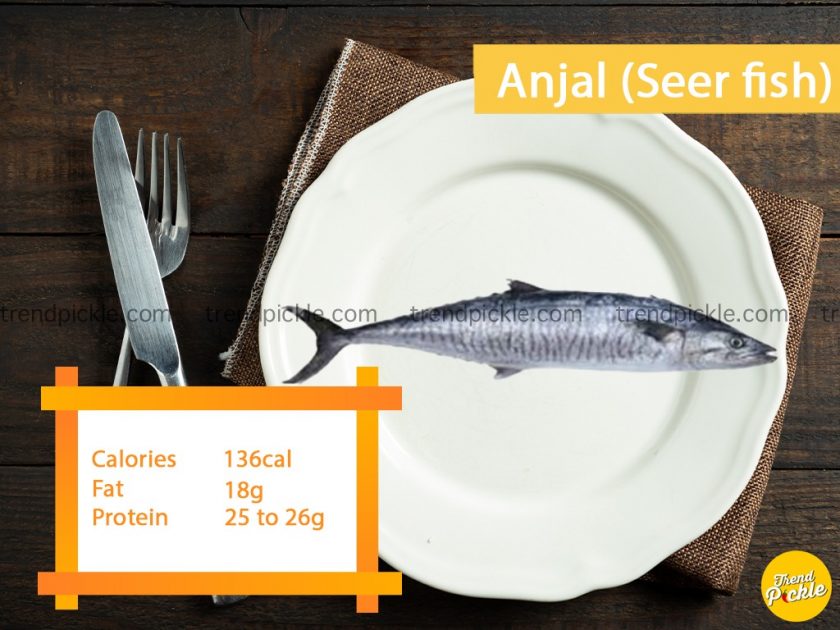 As they are obtained from seawater, they have high amounts of mercury in them, hence their consumption should be restricted. But the exquisite taste of Anjal fish kebabs has wooed foodies time and again.
Nutritional value
Calories – 136 cal
Fat – 18g
Proteins – 25 to 26g
4. Bhangra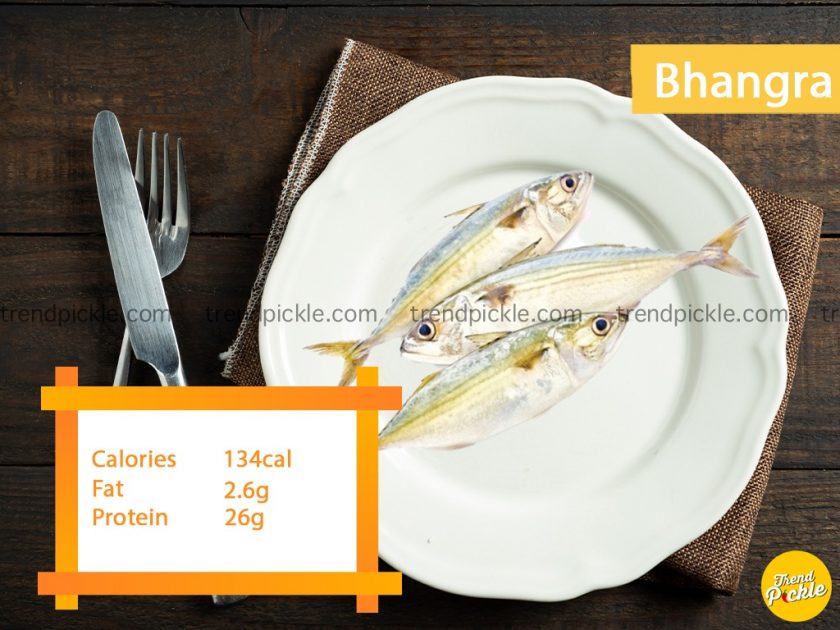 This is one of the most common varieties available in India. But with a short shelf life, they are more prone to food poisoning and hence should be consumed immediately.
Nutritional value
Calories – 134 cal
Fat – 2.6g
Proteins – 26g
5. Tuna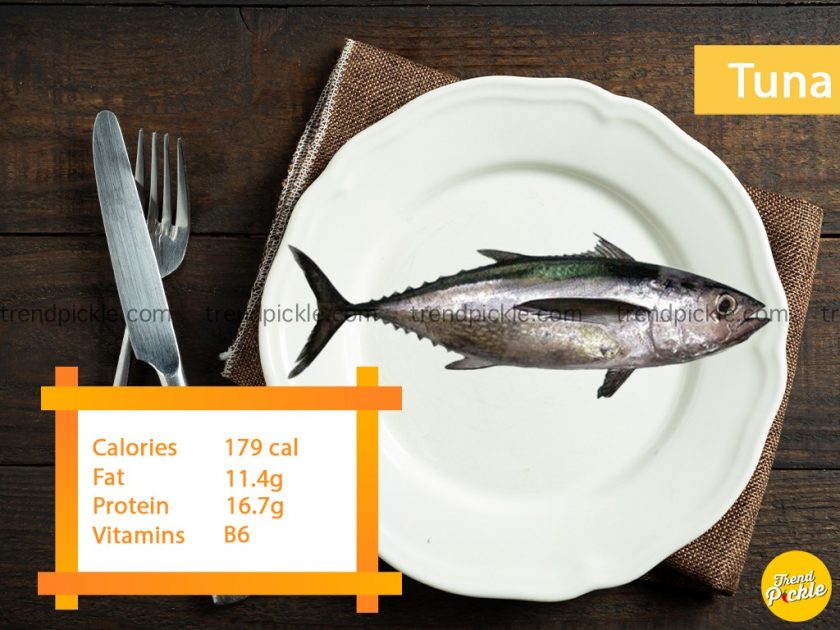 The consumption of Tuna must be properly monitored as they contain minimal amounts of mercury. This is low in calories and high in proteins making it the perfect dish to be consumed for weight loss.
Nutritional value
Calories – 179 cal
Vitamins – B6
Proteins – 16.7g
Fats – 11.4g
6. Salmon
This is a major source of Omega 3 fatty acids which help to keep the heart-healthy. They can be either wild-caught or farm fresh.
Nutritional value
Calories – 170cal
Fat – 6g
Proteins – 26g
7. Tilapia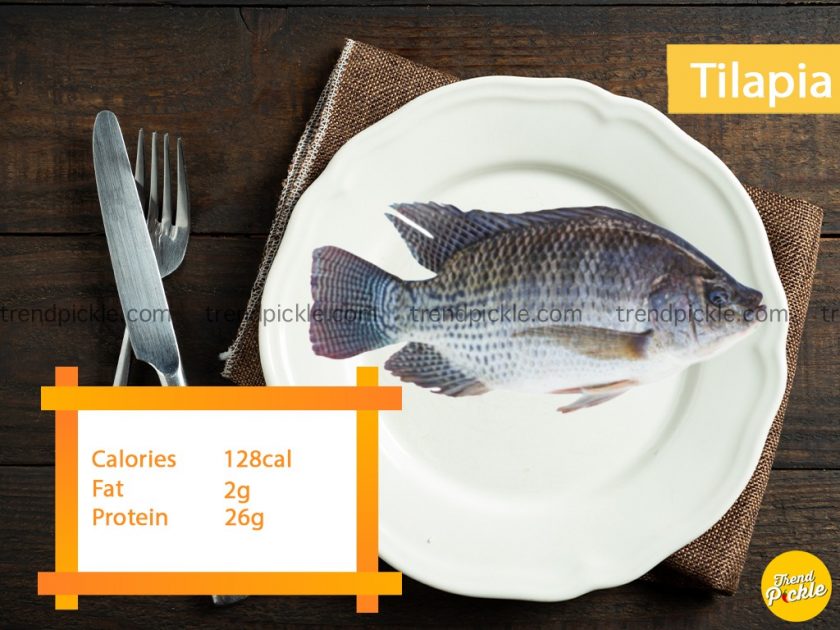 A rich source of Niacin and phosphorus, this fish is easy to cook with a flaky texture. It also has a good amount of fat and protein content in it.
Nutritional value –
Calories – 128 cal
Proteins – 26g
Fat – 2g
8. Trout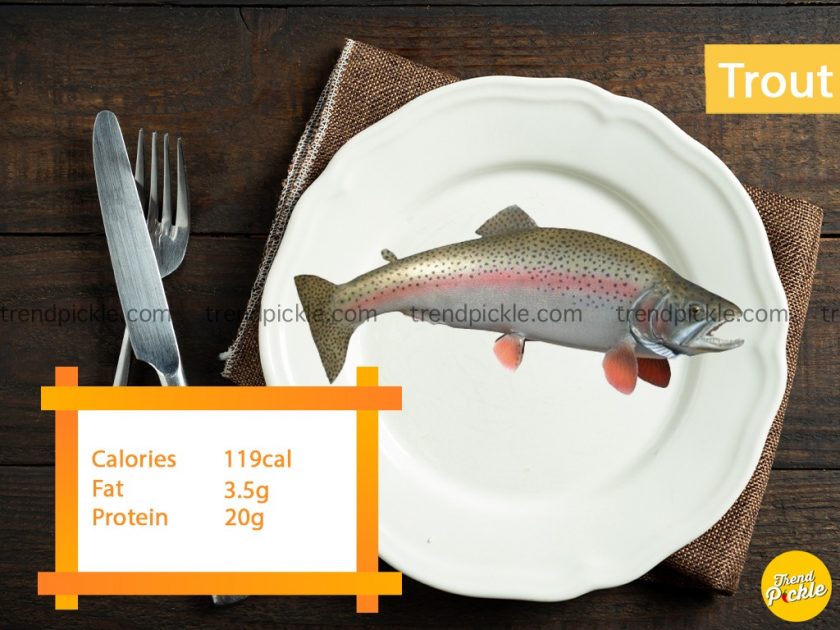 One of the most commonly consumed fish, trout is easy to harvest and light on pocket, combined with their uniques taste, they have secured their part as one of the staple food consumed by foodies.
Nutritional value –
Calories – 119 cal
Fat – 3.5g
Proteins – 20g
9. Herring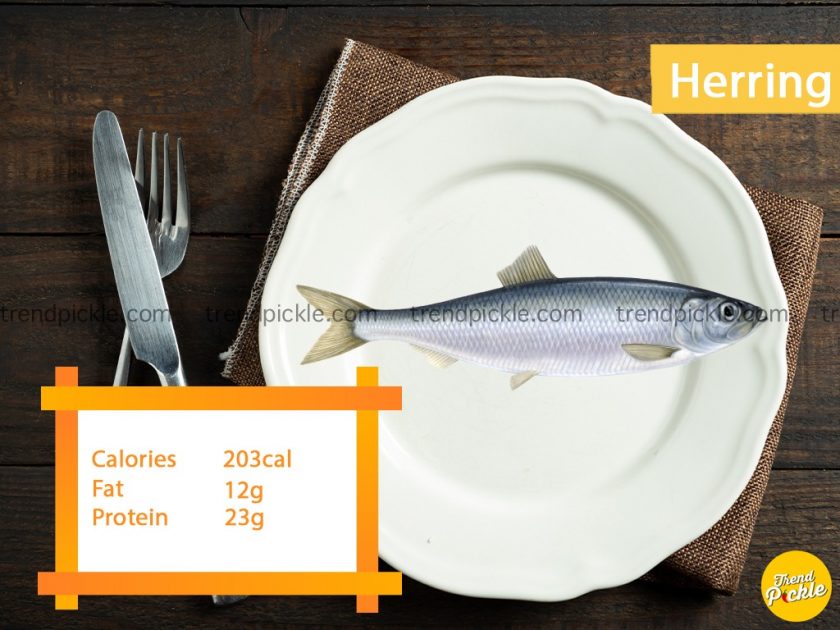 Belonging to the sardine family, these fishes are rich in proteins and Vitamin B12. Pickled or smoked herring has a higher sodium content, which people should be aware of when planning meals.
Nutritional value 
Calories – 203 cal
Proteins – 23g
Fats – 12g
10. Pacific Halibut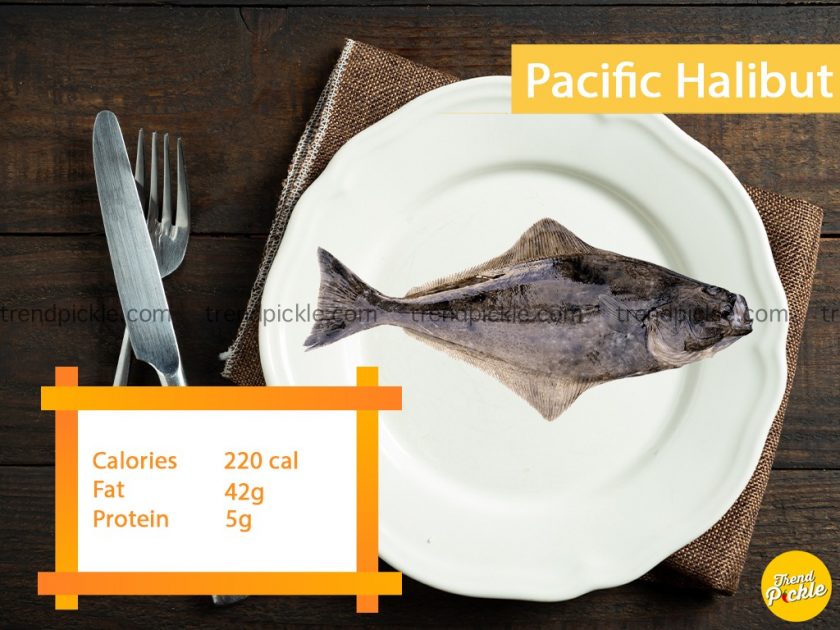 Famous for its light and mild flavor, this fish is mostly consumed for its high protein content than for its taste.
Nutritional value
Calories – 220 cal
Proteins – 42g
Fats – 5g
Be it Salmon or Trout or Anjal, fish has been and will always be an all-time favorite of foodies. Their subtle taste has captivated the taste buds of everyone combined with their health benefits, these aquatic beings are sure to stay forever on our plates.