It's impossible to think Assam and not think Guwahati. It's a gorgeous city right next to the Brahmaputra river in the North-Eastern part of India that never fails to attract travellers from all over the country. The city is full of delightful food, colourful flea markets and scattered with beautiful temples. If you're flying there, it's a great idea to use the Guwahati airport car service by one of the many companies that offer a wide range of cars, like Zoomcar. Without waiting to book taxis, just pick up a self-drive car and travel in style like a local for the best experience.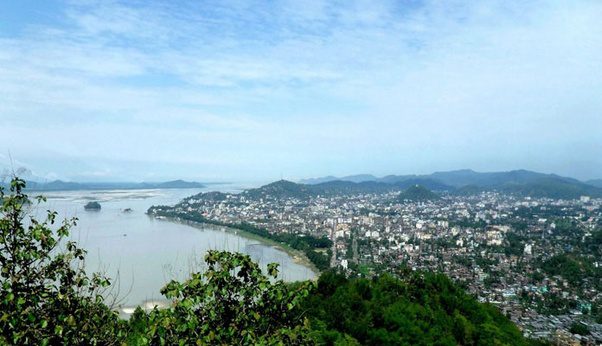 If you think availing a self-drive Guwahati airport car service is a tough task, then we'd like to tell you that it's simpler than negotiating with taxi drivers after arriving in a new city. All you have to do in such a case is to book your airport car service through the app or website of the rental company such as Zoomcar that provide Zoom Air service. In this, you will get the car at the airport itself, to make your way into the city easily and to travel just the way you want. You can then drop the airport car back to a station whenever you want to, depending on your travel plans.
Temples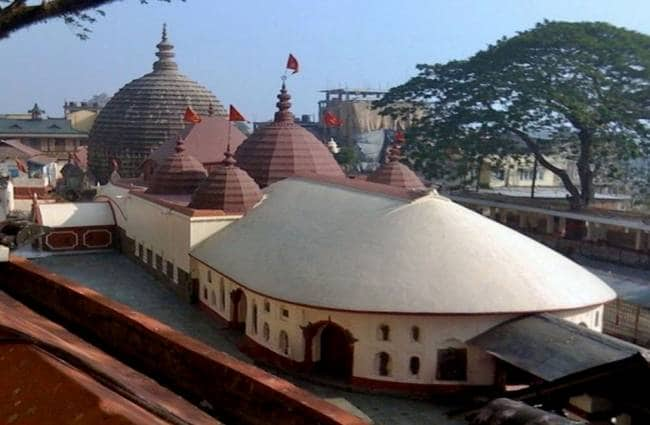 Guwahati is known for its stunning temples. Start by visiting some of these. Kamakhya Mandir is one of the most popular temples in the region. It's on every tourist's list. This temple is considered as one of the Shakti peethas according to Hindu mythology. It is located at the top of Nilachal hill and is easy to reach using the Guwahati airport car service or through a taxi. The Umananda temple located at Peacock Island in the middle of the river is another commonly visited temple in Guwahati. Reach here by boat or ferry. This temple is dedicated to Lord Shiva and witnesses Shiva bhakts in huge numbers throughout the year. Religious tourists also flock to the Ugratara temple, built-in 1725 by an old Ahom ruler, Siva Singh, located in the eastern part of the city. Reach here conveniently by your airport car.
Situated on the Chitachal hill is the Navagraha temple or the temples of the nine celestial bodies. It is said to house one of the main celestial bodies, the sun. Just a little outside the city is the Iskcon temple. Easy to reach with a rental airport car, this temple is thronged by devotees every day, especially on Sunday to witness a grand aarti. It's one of the most popular places in Assam. And that's saying something! Any Guwahati itinerary is incomplete without a visit to these iconic temples.
Food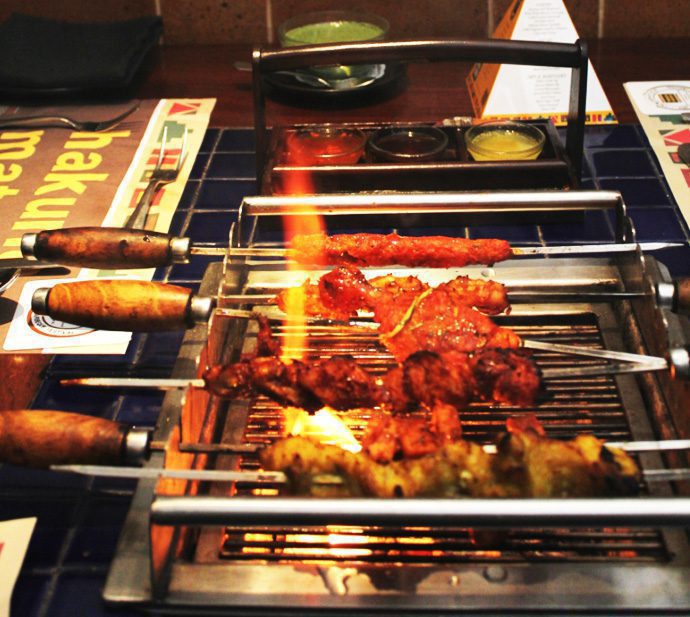 Already booked a Guwahati airport car service? The next thing to do is drive your car to the delicious food spots that this city has to offer. So, buckle up. Guwahati is a melting pot of so many different cuisines. There's something for everyone. Street vendors on every corner offer flavourful food with special indigenous spices that you've got to try at least once. Some of this is unique to Assam. Gobble up soft, steamy momos filled with vegetables or pork or prawns or chicken at the Ganeshguri Market. We bet you will talk about them in a conversation years later too! Jhal muri is the most popular snack in the city so there's no dearth of it. It'll become your favourite in seconds!
It's time now to drive your airport car to GMC market for a flavour-loaded thukpa. Lemongrass ginger flavoured steamy broth with vegetables or shredded chicken, this is perfect for colder months. After thukpa, check out Rebati Chat House on MN Road for their incredible chowmein and other Chinese food. An authentic Assamese dish, Khaar is prepared mainly with meat (duck or fish). You can easily spot street vendors with big pots of Khaaracross the city. Stop your rental car along the road and feed your soul with this hearty dish any time during the day.
Crispy fried silkworm. We doubt you've ever tried this delicacy. Well, you can't miss this when in Guwahati. Visit Inamsing in Guwahati Club on RG Road to try this delicious snack. It's hard to tell they're silkworms if you didn't know what they were. But so tasty and a big hit in the city! Another food that is unique to Assam is MasorTenga. It's a fish curry made with local freshwater fish, authentically served by small street vendors around the markets. Before you leave the city to head back in your airport car, it's only fair to end things on a sweet note. So, after your meal, try the local dessert Payash or Payas. It's a sticky rice pudding flavoured with cardamom, saffron and topped with dry fruits for crunch. Almost all restaurants serve this.
Next time you're in this place, book Guwahati airport car service and explore the city on your own. Experiment with lovely Assamese food that you won't find anywhere else, travel to places unique to the region and make memories to remember.