Falafel is a very popular Mediterranean snack item which is not only delicious and healthy but also easy to cook. The main ingredient of falafel is Chickpeas. It could be served as a  tea time snack or could also be an add-on to starter section of your party menu. Falafel is a favorite snack among vegetarians. The spices are important and should be personalized to taste. So let's see how to cook hearty healthy traditional Falafel at home.

Serving Size: 2 people
Falafel Ingredients:
• 1 Small bowl chickpeas/ Chhole
• 1 roughly chopped onion
• 1 chopped Green Chili
• 2-3 garlic cloves
• One pinch of Black pepper powder
• One pinch of Cumin powder
• Salt ½ small spoon or as per your taste
• Chopped Cilantro /Dhaniya
• Oil for frying
Cooking time: 30 min
Falafel Nutrition information:
A 100-gram serving of falafel, which is equal to about a 1/2-cup, contains 333 calories. That's 17 percent of your daily limit if you follow a 2,000-calorie diet. Falafel has 17.8 grams of fat, per serving, of which 2.3 grams are saturated.
Cooking Method:
1. Fill a bowl with water and soak dry chickpeas overnight for up to 12 hrs. The chickpeas should be completely immersed in the water. The chickpeas will absorb water and grow is size so there should be enough empty space in the bowl.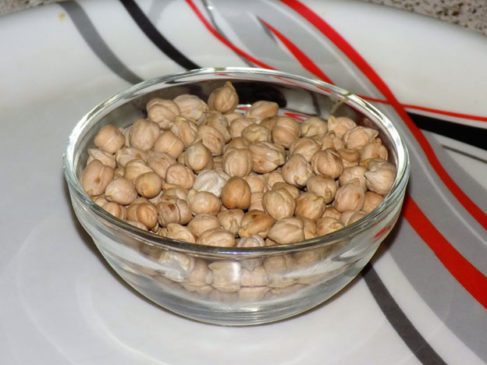 2. Drain soaked chickpeas and rinse it with water.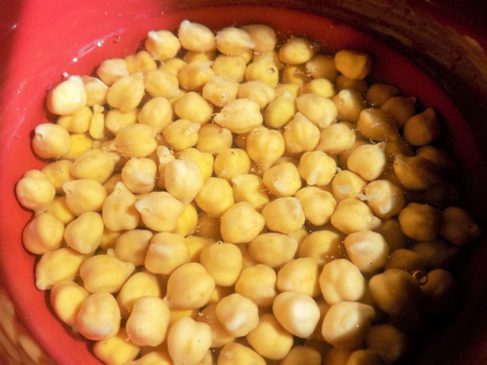 3. Put chickpeas and all other ingredients including onion, garlic, cumin powder, salt, cilantro in blender/food processor. Add a half cup of water and blend them to make a thick paste. You can add some gram flour to the paste if it does not get desired consistency.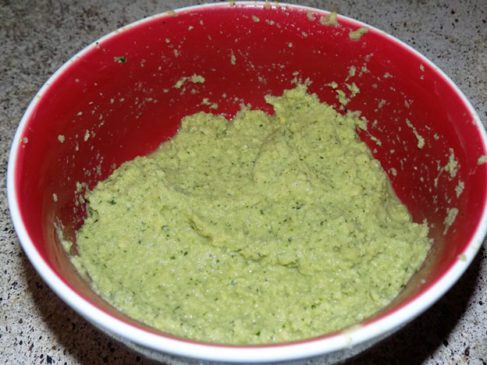 4. Make small balls or patty from the paste and fry them in olive oil (or any other of your choice) on medium heat pan until golden brown.
5. Enjoy your Falafel. Tastes best when served with sauce or hummus.
Have you ever cooked Falafel, Please share your recipe in the comments section below?
If you liked the recipe of Falafel, please share with your friends.