How much ever are we relaxed or happy-go-lucky in life? Stress finds its way somehow. The constant work pressure, family problems, and tensions make our brain lethargic. Like any other body parts it also requires rejuvenation and tranquility. Travelling is the ultimate solution to every possible issue as it provides food to our psyche, soul, and sight.
As Marcel Proust has rightly said, " The real voyage of discovery consists not in seeking new landscapes, but in having new eyes". There are innumerable reasons people travel, some do for forming new social bonding, personal growth, acquiring knowledge and exposure to other's cultural heritage. So gift yourself a leisure time by keeping behind all your worries and indulge in this 17 mesmerizing travel destinations in India.
1. Murudeshwar
Situated in Bhatkal taluk of Uttara Kannada district, Karnataka. This place boasts of having the 2nd largest Lord Shiva statue in the world. This temple originated due to a famous tale of Ravana being granted a boon to acquire Atma-Linga by Lord Shiva but failing to get it he throws various parts at different locations and the final piece of cloth placed over the Atma-Linga gets thrown at Murudeshwar. It also has 20 storied Gopura that treats 123 feet statue of Lord Mahadeva from top of it and also a peaceful sight of the coast of the Arabian sea.
Main Attractions: Murudeshwar Beach, Murudeshwar Fort, Statue Park, Bhatkal Beach
2. Apsarakonda
Situated in honnavar, Uttara Kannada in the state of Karnataka, Apsarakonda is an astounding place to see. The word "Apsarakonda" means ponds of fairies and angels. The story that exists behind this place is that it was selected by fairies and angels to bath and have leisure time. The two major attraction of this place is beautiful waterfalls and visually stunning garden. Apsarakonda grants the joy of experiencing nature at its best.
Main Attractions: Ugra Narsimha Temple, Pandava Caves, Kelginoor Lagoon
3. Manali
Situated in the Himalayan region of northern Himachal Pradesh, Manali provides a great combination of adventure, fun, and joy as one can satisfy their escapade hunger of rafting, trekking, mountain climbing, and paragliding. This place serves various delights like perfect family time, amusement with friends and a high romantic value for new married couples as well.
Main Attractions: Hidimba Temple, Vashisht Baths, Beas Kund Trek, Paragliding, Hampta Pass Trek, Skiing
4. Andaman
Situated on the coast of the Bay of Bengal, it is an island under the Indian union territory. Andaman serves with bountiful of flora and fauna. The transparent blue sea, beaches, greenwoods, vegetations, and underwater species makes this place an ideal spot to get lost in the captivating landscape. The sea is a home to different species of marine life and colorful coral reefs bestowing an excellent opportunity for scuba diving.
Main Attractions: Scuba Diving, Cellular Jail, Radhanagar Beach, Rajiv Gandhi Water Sports Complex
5. Pondicherry
Situated in the southeast of Tamil Nadu, Pondicherry is an Indian union territory. It boasts of rich french style architecture with a blend of Tamilian culture. This place has an ample number of sightseeing fun to offer like amazing beaches, french villas, cafes, historical monuments, museums, churches, and temples. This place is a perfect union of mixed lifestyle that can blow your mind away at every single spot you see.
Main Attractions: Aurobindo Ashram, Paradise Beach, Auroville, Arikamedu, Cafes, Scuba Diving
6. Lonavala
Situated in the western part of Pune district in the state of Maharashtra, Lonavala is an enchanting hill station with lots of greenery, primitive Buddhist customs and arts. This place gets more significance during the rainy season as during this time Lonavala shapes itself into a spectacular beauty along with wet smell of soil and a cool breeze. One can enjoy a stay at resorts to experience the beautiful lakes, waterfalls, dams, and valleys.
Main Attractions: Tigers Leap, Aamby Valley, Karla Caves, Lonavala Lake, Bhushi Dam
7. Mahabaleshwar
Situated in the western ghats of Satara district in the state of Maharashtra, it is a charming hilly region and a favorite among travel enthusiasts and tourists. It offers rich Indian architecture like temples and forts. A unique vision can be stumbled upon when you get to see the 5 rivers (Koyna, Krishna, Veena, Savitri, and Gayatri) link up with one another. The hypnotizing lakes, hills, waterfalls, and cliffs guarantee a perfect time.
Main Attractions: Panchagani, Elephant's Head Point, Tapola, Pratapgad Fort, Lingmala Falls, Connaught Peak, Mapro garden

8. Goa
Situated in the west of India, it is a state under Indian union territory. Goa is an ultimate holiday destination of foreigners, film stars as well as common people. It is very famous for its lavish hostels, resorts, alcohol, casinos, cruise, beaches and nightlife. The crazy and intoxicating vibes of goa has earned the title of being "the baby Miami of India". If you are someone who loves noise, crowd, fun as well as tranquility dumped in one package then Goa is surely your kind of travel destination.
Main Attractions: Calangute Beach, Chapora Fort, Baga Beach, Cruises, Water Sports, Basilica of Bom Jesus, Vagator Beach, Anjuna Beach, Thalassa
9. Mathura
Situated in the northern part of India in Uttar Pradesh, Mathura is a holy city and a pilgrimage destination for Hindus. It is well known as the birthplace of Lord Krishna, the 8th avatar of Lord Vishnu. It presents a magnificent sight of various sacred temples and forts. Mathura is one of the parts of Sapta puri (seven pilgrims) that is accepted as holy by Hindus. If you are religious at heart and want to melt away in devotion and prayers then Mathura should be on the top of your travel catalog.
Main Attractions: Dwarkadeesh Temple, Shri Krishna Janmashtami Temple, Govardhan Hill, Radha Kund, rajgir Mandir, Jama Masjid, Mathura Museum, Radha Vallabh Mandir, Kokila Van, Kans Qilla
10.Darjeeling
Situated in the state of West Bengal, Darjeeling is a town in the lower region of the Himalayas. It is a prominent hub of standard tea grown from the plantations and possesses Kangchenjunga, the 3rd largest mountain in the world. Darjeeling has been acknowledged as the UNESCO world heritage site. The adorable attractions are Toy and narrow gauge trains used for traveling around the city. Darjeeling is an abode to scrumptious momos and steam rice too. If you are planning a solo trip to just soak in food, solitude and rest then, Darjeeling is your dream destination to go.
Main Attractions: Darjeeling Himalayan River, Batasia Loop, Darjeeling Ropeway, Nightingale Park, Darjeeling Rock Garden, River Rafting
11.Udaipur
Situated in Rajasthan, Udaipur is a prominent place that accommodates legacy of royal families and their affluent palaces. The attractive and well-shaped architecture of the monuments are the main tourist attractions. It invites and welcomes one to get acquainted with traditional and historical dazzle. Udaipur has acclaimed temples, forts, gardens, and fairs. If you need to observe a regal Rajasthani heritage and values do visit it during chilled winter holidays.
Main Attractions: City Palace, Lake Pichola, Fateh Sagar Lake, Sajjangarh Palace, Vintage Car Museum, Bada Mahal, Saheliyon ki Bari, Haldi Ghati
12.Auli
Situated in Chamoli District, Uttarakhand Experience the best of nature in the snowy wonderland of Auli. Have immense love for Snow? Auli has it enough for you. Entire Auli is filled with snow covered mountains welcoming you to find peace and enjoy the most of nature. The place is highly popular for snow adventure sports especially Skiing, and the prices of the activities are reasonable too. During the winter season it is blissful to be there. Also, you will get to experience the diverse and unique cuisines of the Garhwal Himalayas. No, doubt it is one of the best place for mountain and snow lovers.
Main Attractions: Nanda Devi Mountain, Auli Ropeway, Chattrakund, Joshimath, Chenab Lake, Narsingh Temple
13.Alleppey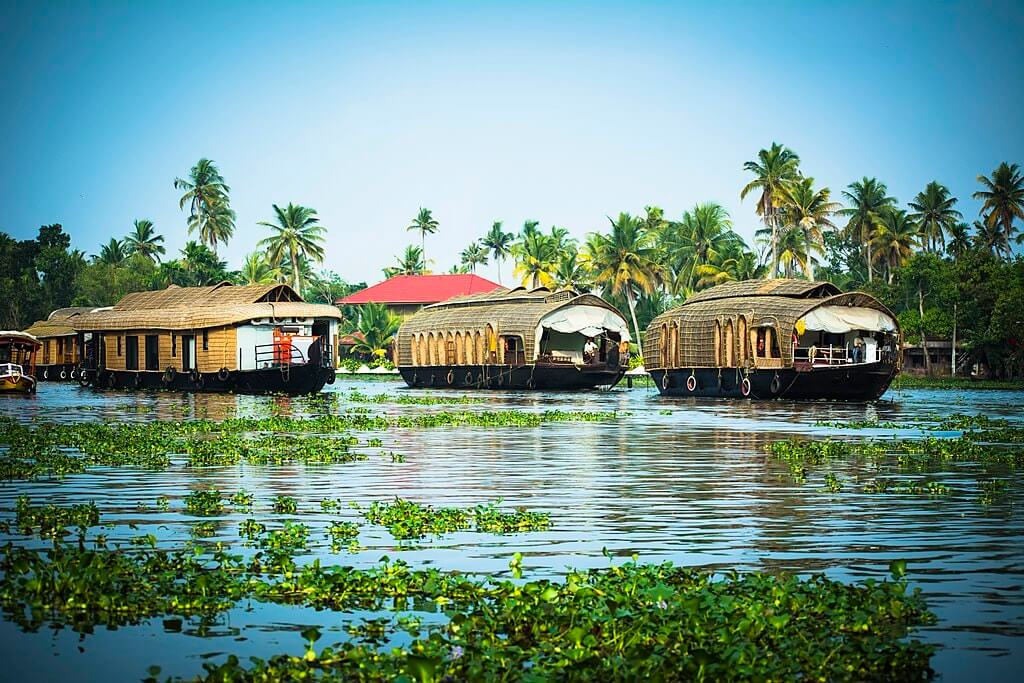 Situated in Alappuzha District in Kerela, Alleppey is popularly termed as 'The Venice of East'. Alleppey is majorly known for it's backwaters and the calm and composed nature. The city is filed with backwater canals, lagoons and beaches. One of the significant attraction of Alleppey is the Houseboat Cruises that take you to a trip across the wonderful nature, green paddy fields and also witnessing some migratory birds. You can even experience the goodness of Ayurveda in the Ayurvedic Spa's that will really be very beneficial for your body and mind.
Main Attractions: Houseboat Cruises, Vembanad Lake, Alappuzha Beach, Krishnapuram Palace
14.Rann of Kutch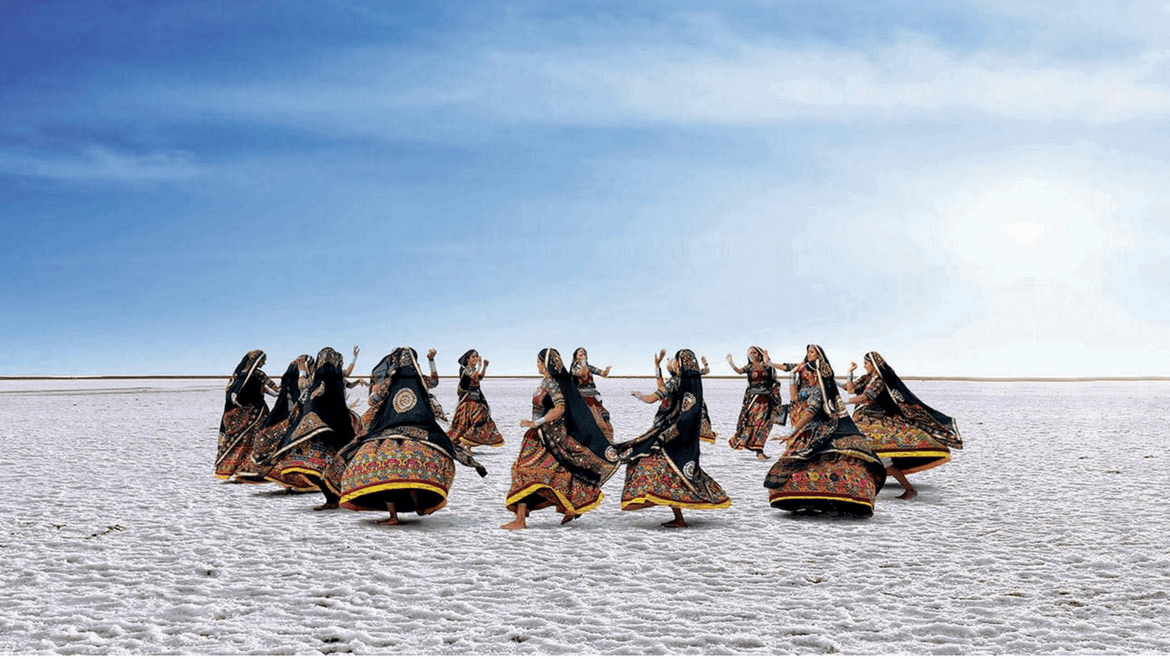 Situated in Gujarat, Rann of Kutch is one of the biggest Salt Desert in the World and famous tourist attraction. Rann of Kutch is truly a beauty to watch. The vivid landscape and the desert of white salt is a delight to your eyes. the most prominent thing to do in Rann Of Kutch is to attend the 'Rann Utsav' that is held every year from the month of November to December. the Rann Utsav is a great musical and cultural fiesta that displays various arts, crafts, music, dances and culture of the people residing there. Also, there are beautiful beaches and wildlife sanctuaries where you can witness the wildlife of the desert,
Main Attractions: Dholavira, Mandvi Beach, Camel Safari, Kutch Museum, Kutch Bustard Sanctuary.
15.Rameswaram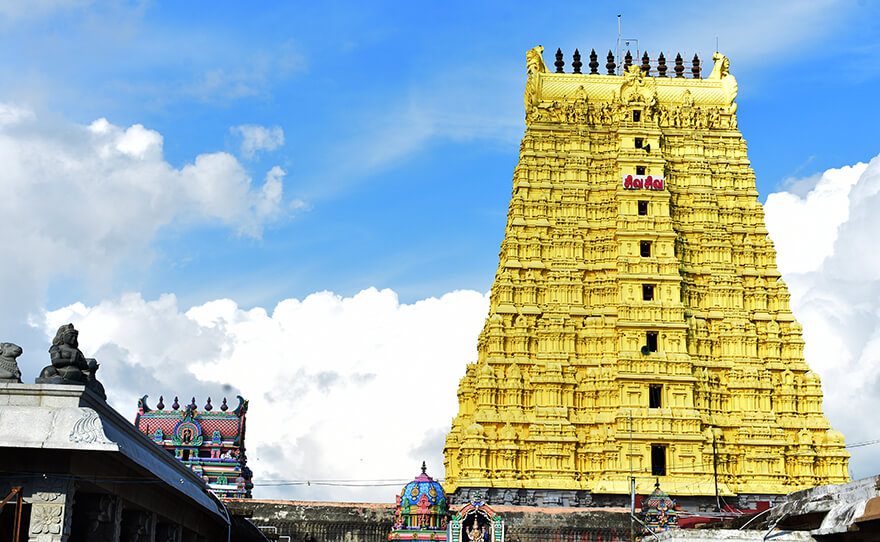 Situated in the Pamban Islad in Tamil Nadu, Rameswaram is widely popular for Ramanathaswamy Temple which is an significant Hindu Pilgrimage site. Outside the Ramanathaswamy temple pilgrims take a sacred bath in the Agnitheertham Sea. There's a town located 20kms away from Rameswaram known as Dhanushkodi which is also known as end tip of India. It is believed that this is the place where Lord Shree Ram began building the Bridge to Sri-Lanka for rescuing Mata Sita. The Rameswaram temple is also a part of the Twelve Jyotirlinga's of Lord Shiva in India. Rameswaram indeed is a holy place with temples of Shiva, Vishnu, Hanuman and Ram.
Main Attractions: Ramanathaswamy Temple, Jatayu Teertham, Lakshmana Teertham, Five Faced Hanuman Temple, Annai Indira Gandhi Road Bridge, Kalam National Memorial
16.Kasol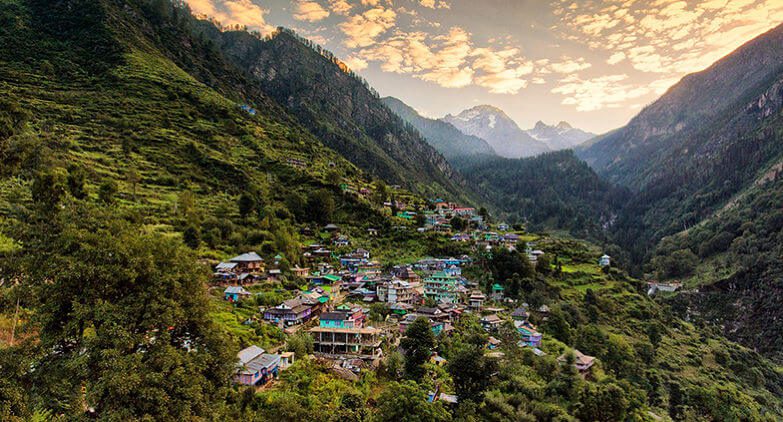 Situated in Kullu in Himanchal Pradesh, Kasol is home to a lot of tourists because of its serene nature. it is situated on the Parvati Valley along the banks of Parvati River. It is believed that Lord Shiva used to meditate there and he named the valley after his wife 'Parvati'. Kasol is also termed as the 'Amsterdam of India'. Kasol is mainly famous for the treks especially for the first time trekkers. A music festival named "Kasol Music Festival" is held every year during the New Year's Eve where people from around the world come to witness and enjoy the festival.
Main Attractions: Kheerganga Trek, Parvati River, Chalal, Malana, Manikaran Gurudwara, Rasol
17.Ziro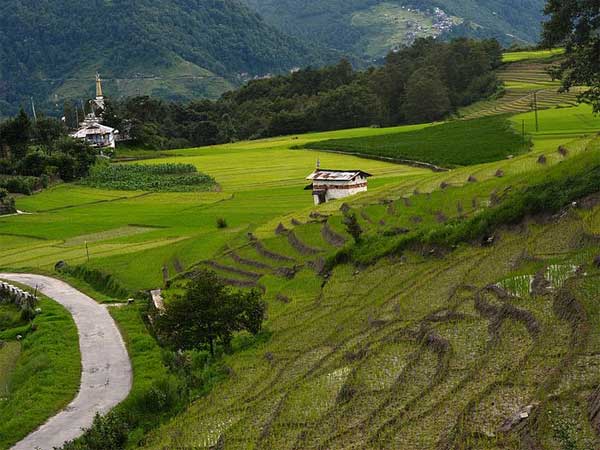 Situated in Arunachal Pradesh, Ziro is an old and adorable town. It is famous for its greenery and amazing climate. The town is also home to Apatani Tribe best known for their facial tattoos, nose plugs, colorful culture, festivals, bamboo crafts and intricate handloom designs. Ziro is scattered with paddy fields and greenery.
Main Attractions: Tarin Fish farm-Paddy cultivation, Kille Pakho, Meghna Cave Temple, Talley Valley wildlife sanctuary