Goa, the eastern paradise for all party lovers is here to surprise us all one more time. It is one of the most essential parts of the hippie trail of the world and never fails even for once to amuse the traveler with all the peace and euphoria it holds in its charm. The name on which we all can nod to fun and the haven where great trips wind up in tranquillity and fun in Goa. It is also great for the people who like to drown in some party noise.
So, music wafts, ocean breeze, parties that run until the sun comes out in the sky, it is a pretty good place. Goa has everything in store to bring out the hippie in you and release you from the monotony of life. So, here is everything that you need to know to make Goa your ultimate eastern hippy heaven. 
1. Arambol Beach- the hippy party site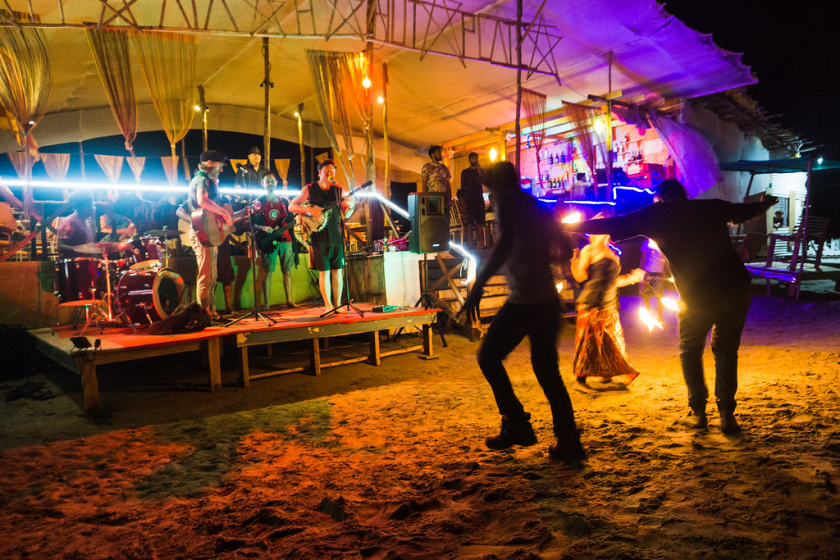 Arambol is one of the best beaches in Goa and the most fun of all beaches in the world. It houses excitement, hidden gems, and not just the food shacks but if you are a hippy you will not regret it at all. The place has the main beach, a lake, and a jungle valley to set the mood right and the hot spring with therapeutic minerals for a relaxing mud bath.
2. Local Food of Goa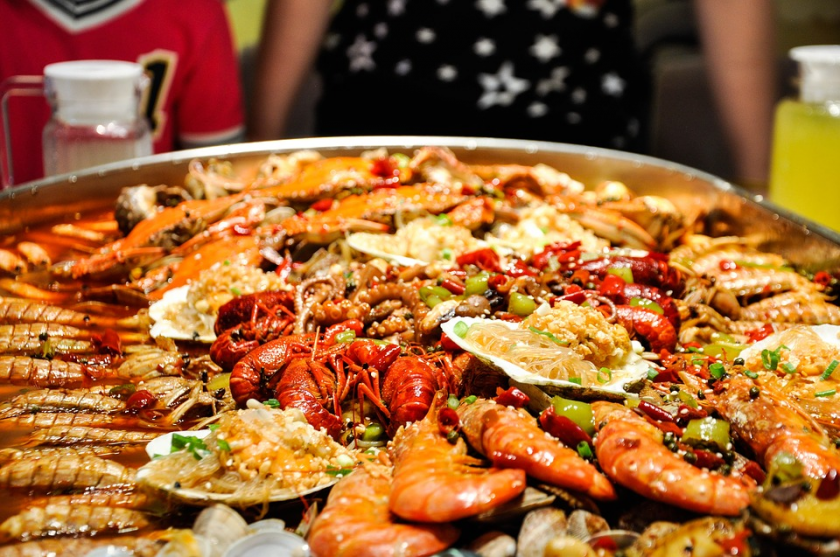 For all the food lovers in the world, it is important that you at least once get a chance to treat yourself with a variety of delicious food. The state has its own set of food delicacies ranging from great seafood, savory desserts and fried food that will kick you off your diet regime. Some of the must-haves are Anjuna Brittos, Curlies, and Baga La Plage. Food shacks on Ashwem Beach are also must-haves.
3. Specialties of Goa
Goan local specialties are food for the soul. Even the most popular Indian food is an adventurous drive in Goa. Here are some of the best local specialties you must try being in Goa. 
Shark: Not on the beaches, but the food shacks you will find the shark. Yes, you read it right. One of the most surprising and probably the scariest of all dishes is the shark meat. It is the delicacy of Goa.
Squid: Seafood lovers and squid can go along anywhere anytime. They are just so made-for-each-other. Goa has its recipes to prepare you the best squid delicacies you will ever taste, in the Portuguese inspired curry or whether fired.
Feni: The home-brewed local alcohol made from coconut sap and cashews; it is light to taste but kicks off pretty good. it is a very refreshing drink, perfect to end your day in the most relaxed way possible in Goa.
Kokum: It is a fun fruit; it is tangy and perfectly right to add in your alcohol or enjoy it just plain. It is very refreshing and great to drink in the morning. You can even take it back home to keep a little part of Goa with you. Also, did we mention, it can give a zingy flavor to your curries, a must-try. 
Sorpotel: There is no other state in India that offers so much variety in meat. Not just the seafood, but pork, beef, chicken about everything is cooked with perfection, tossed in gravy. If you love to cook, some of the original recipes will inspire you to surprise ensemble back at home with yummy recipes.
4. Night Life in Goa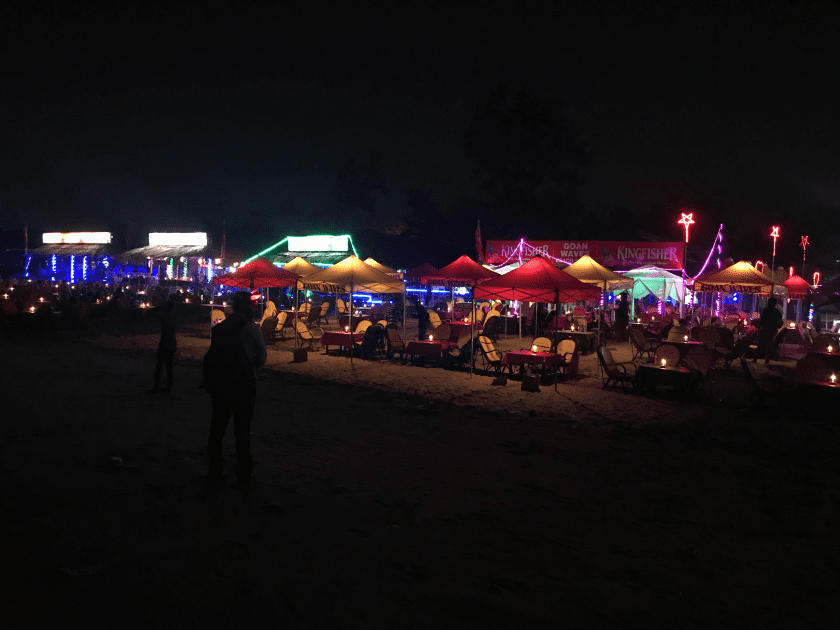 Goa is famous for the bars, shacks, casinos, and its parties. The party on the beaches runs until it is morning and there are great food, music great crowd and open-air venues that will make you ditch the clubs and explore some wilderness outside.
5. UV bars
Located at Anjuna beach, UV bar is one of the most loved party places in Goa. It is famous for trance music, cocktails, finger food, and dance.
6. Music Festivals in Goa
Rave parties are a very common phenomenon in Goa. The club DJ's play great music and Goa hosts some of the biggest festivals in the country. If you are trance and EDM lover you are going to see some real talent out there. The state calls upon some of the biggest electronic artists from around the world.
Some of the most famous parties in Goa are:
Sunburn Festival: It started only some years ago but is one of the best parties in the world. Flocks of people from around the world come to attend this music festival. Some of the famous artists like Gareth Emery, Axwell have performed in Goa in the Sunburn Festival. 
Supersonic Festival: Started only last year, the supersonic festival hit the Goan shore only this year February and it was all success. It was a 5 days long event which is mind-blowing. It has EDM, great food, crowd and everything that says perfect for a party.
7. Shopping
While you are not partying, you can go on a shopping spree. Goa houses some of the best places to shop from. Here are flea markets where you will find the best souvenirs and some interesting fashion accessories and clothes to turn your ulterior into full-hippy.
Conclusion
While these were some highlights on how to go from boring to full-hippy, there are so many other things that you can enjoy out in Goa. Especially the water sports, adventure activities and exploring the art and culture of Goa. Each day of your trip will be full of surprises and bewilderments.