Central America often goes unnoticed when people plan trips to either South or North America. Unfortunately, this keeps countless travelers from seeing the immense beauty, unique sites, and fun activities that this region of the world has to offer. Central America can be seen as an exciting combination of both South and North American influences, given the region's geological location. A rich history and beautiful culture have given rise to some fantastic places to visit. Looking for the best places to visit in Central America, here are five areas in Central America that you absolutely have to visit.
1. Tikal

Tikal is home to several ancient temples and ruins in Guatemala. The ruins of this ancient city, most likely called Yak Mutal, was discovered deep inside the rainforest and has been a popular place to visit ever since the excavation. Tikal has been labeled as a UNESCO World Heritage Site and receives countless visitors from around the world each year. Amongst the thousands of structures thought to be located in Tikal, six major temples draw the most attention. Tikal remains one of the most significant archaeological finds in Central America and is must visit when in the region.
2. Arenal Volcano National Park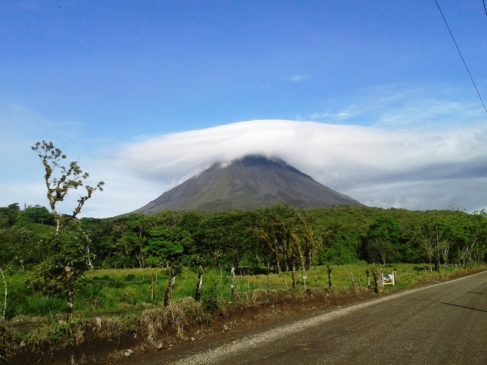 Costa Rica is known for being covered in green vegetation. One of the highlights of these natural wonders is the Arenal Volcano National Park located near the city of San José. The Arenal Volcano is around 7,000 years old and stands higher than 5,000 feet. The volcanic soil has created an immense area of lush flora and fauna that is now housed in the area's national park. There are countless hiking trails in this area with fantastic views. Visitors can select from a range of difficulties to match their abilities. The Arenal Lake is also a great place to relax and unwind after a long hiking day.
3. Panama City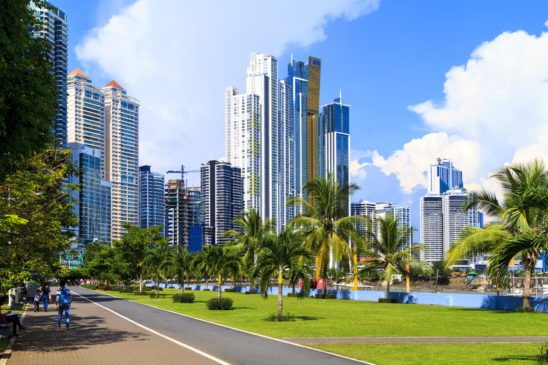 Panama City is one of the most popular cities to visit in Central America. Panama City is home to a large population of expats from the United States. The city also accepts US dollars, making a visit quite seamless. Located along the shores of the Pacific Ocean, Panama City is famous for the contrast of a historic city center and high-rise buildings. The old city center is home to colonial architecture. There are countless parks running along the ocean, providing an excellent place to escape the hustle and bustle of city life. The iconic Panama Canal is a must see when in the area. The canal runs through the city and connects the Pacific and Atlantic Oceans.
4. Bay Islands Department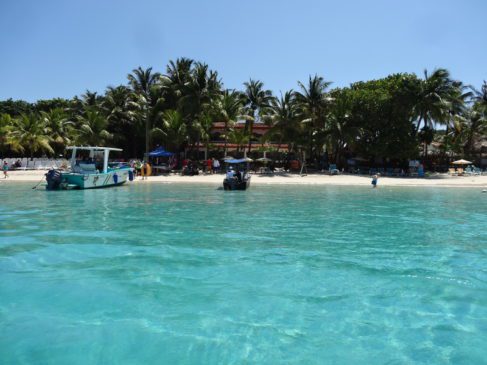 The Bay Islands Department is a beautiful collection of large islands off the Caribbean Coast of Honduras. There are three main islands comprising the Bay Islands region. This area is home to the Mesoamerican Barrier Reef that spans some 100 kilometers of seafloor. This stunning collection of barrier reefs makes the Bay Islands renowned for scuba-diving and snorkeling opportunities. The marine life in this area is very diverse and active as well. The main island of Roatán is frequented for the dive sites that feature volcanic crevices. The beaches throughout the islands are pristine and comfortable. As this area is still not wildly popular, visitors don't have to worry about crowds of tourists flocking about.
5. Chica Locca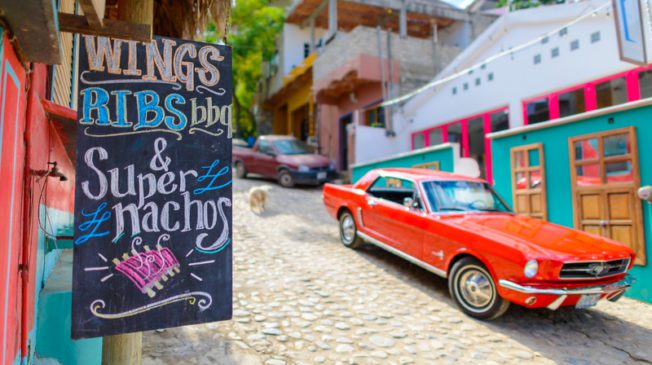 Located in Sayulita, Mexico, Chica Locca is a one-stop shop for all water-related activities. Set against the Pacific Ocean, this area is rich in diverse marine life and indigenous flora. With a large Visitors can book tours for whale and dolphin watching with a high chance of seeing these majestic creatures. For those more interested in physical activities, kayaks and canoes can also be rented for use. There is nothing more beautiful than setting out on the Pacific in a kayak, free to explore where one wishes. Boat tours and other water activities are also available in the Chica Locca area. There are also several hiking opportunities around the lake.
If you want to be considered a knowledgeable traveler, it is time to brush up on some of the fantastic destinations that Central America has to offer. These five examples brush the surface of the sheer depth that this region has when it comes to incredible places. Located tightly between the Pacific and the Atlantic Ocean, Central America has a unique location that makes for amazing volcanoes, dense forests, barrier reefs and tropical islands. Consider taking your next vacation in this beautiful area and find out what you've been missing.