Indian history has seen a number of powerful women who have created history with their intelligence, strength, passion, and leadership qualities. They have challenged the prejudiced status of society, made lasting reforms, and has served as the queen, leader, reformer or activist, ushering the society in prosperity and cultural revolutions. This list includes the most influential women in Indian history. These are some women who emerged as an icon in the most unexpected fields.
1. Abala Bose: Social Worker (1865 – 1951)
Well known: for her work in the field of women's education, towards the alleviation of the condition of widows.
She was one of the early feminists, apart from being an educator, Writing in the Modern Review, a leading English magazine in those days, she argued that women should have a deeper and extended education.
"not because we may make better matches for our girls… not even that the services of the daughter-in-law may be more valuable in the home of her adoption, but because a woman like a man is first of all a mind, and only in the second place physical and a body."
She set up the Nari Shiksha Samiti, a nonprofit making Society with the aim of educating children, girls, and women.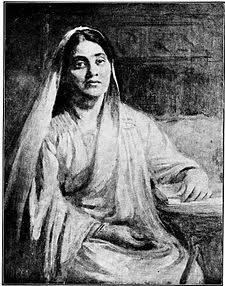 2. Amrita Sher-Gil: painter ( 1913-1941 )
Well known: Eminent Indian Painter
She was one of the greatest avant-garde women artists of the early 20th century" and a "pioneer" in modern Indian art. Sher-Gil's art has influenced generations of Indian artists. Her art depicts the plight of women making her art a beacon for women at large both in India and abroad.
She first gained recognition at the age of 19, for her oil painting titled Young Girls (1932).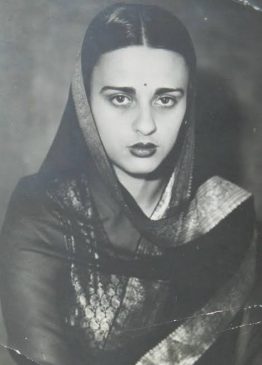 3. Anandi Gopal Joshi: First Female Doctor (1865 – 1887)
Well known: She was one of the earliest Indian female physicians.
She was the first woman from the Bombay to study and graduate with a two-year degree in medicine from the United States. In late 1886, Anandibai returned to India as the physician-in-charge of the female ward of the local Albert Edward Hospital. She once said –
"… no man or woman should depend upon another for maintenance and necessaries. Family discord and social degradation will never end till each depends upon herself."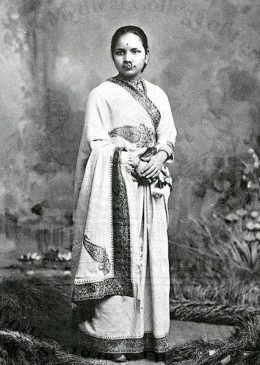 4. Begum Hazrat Mahal: Begum of Awadh (1820 – 1879)
Well known: Begum of Awadh
After her husband's exile to Calcutta, she took charge of the state of Awadh and seized control of Lucknow. She organised an army of women and placed Uda Devi as its commander. She took part in the revolt of 1857 against the Doctrine of Lapse under which Dalhousie wanted her to surrender Lucknow. She gave stiff resistance. She finally found asylum in Nepal where she died in 1879.
"I have seen all souls as my soul, and realized my soul as the soul of all."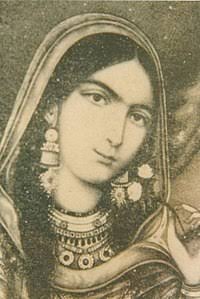 5. Captain Prem Mathur: Commercial Pilot (1910 – 1992)
Well known: as first women commercial pilot.
She received the pilot's flying license in 1947 from Allahabad Flying Club, with the ambition to join a commercial airliner as a pilot. She was the first Indian woman to have received a commercial pilot's license in India and started flying for Deccan Airways.
In 1949 she won the National Air Race.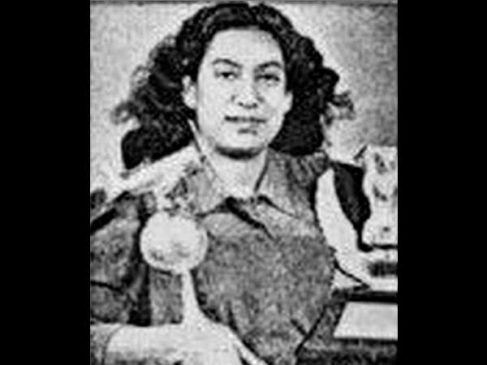 6. Chand Bibi: Warrior Monarch of Bijapur (1550 – 1599)
Well known: for defending Ahmednagar against the Mughal forces of Emperor Akbar in 1595.
She was an Indian Muslim regent and warrior. She acted as the Regent of Bijapur (1580–90) and Regent of Ahmednagar (in current day Maharashtra) (1596–99).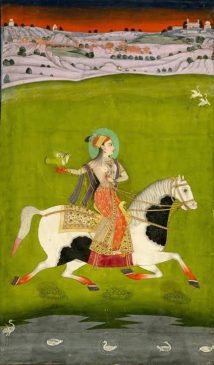 7. Durga Bhabhi (Durgavati Devi): Revolutionary Freedom Fighter (1907 – 1999)
Well known: for having accompanied Bhagat Singh on the train journey in which he made his escape in disguise after the Saunders killing.
She was one of the few women revolutionaries who participated in revolution against the ruling British Raj. Since she was the wife of Hindustan Socialist Republican Association member Bhagwati Charan Vohra, other members of HSRA referred to her as Bhabhi and became popular as "Durga Bhabhi".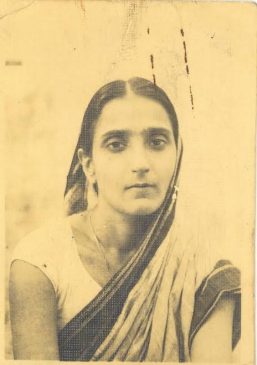 8. Indira Gandhi: Iron Lady of India (1917 – 1984)
Well known: Iron Lady Of India.
Small facts: She was elected President of the Indian National Congress in 1959. In 1964, she was appointed as a member of the Rajya Sabha and became a member of Lal Bahadur Shastri's cabinet as Minister of Information and Broadcasting.
She was the first and, to date, the only female Prime Minister of India. She served as Prime Minister from January 1966 to March 1977 and again from January 1980 until her assassination in October 1984, making her the second longest-serving Indian Prime Minister.
"You must learn to be still in the midst of activity and to be vibrantly alive in repose."