What is Akshaya Tritiya?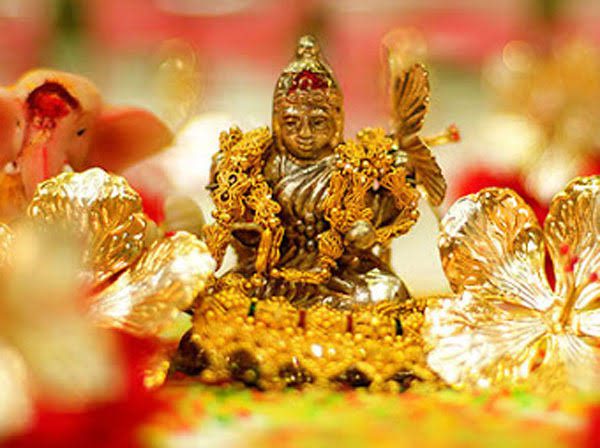 Akshaya means eternal or that which never ends. Any good undertaking started on this day will be of a lasting and permanent nature.
According to Hindu calendar, Akshaya Tritiya is celebrated on Tritiya Tithi of Shukla Paksh in Vaishakh Maans.
This year, Akshaya Tritiya falls on Sunday, 26th April. As per Puran stories, it is believed that the beginning of Treta Yug embarks from Akshaya Tritiya only.
Akshaya Tritiya is also known as Akha Teej. Lord Vishnu is worshipped on this day and buying gold on Akshaya Tritiya is considered a good omen.
History of Akshaya Tritiya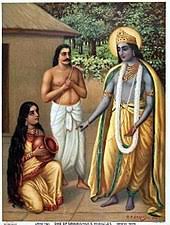 History of Akshaya Tritiya dates back to era of Mahabharata. When Pandavas were sent to a 13 year exile, Durvasa Rishi visited their hut to meet them. Draupadi, the wife of Pandavas, did whatever she could on her part, inspite of lack of food, to serve the Rishi with devotion. Lord Krishna came to help Draupadi and made Akshaya Patra invincible. The Akshaya Patra is a bowl that Yudhishtir earned from Lord Surya which always remain full with food of one's choice, even as to satiate the whole universe, if required.
In Hinduism, Akshaya Tritiya is believed to be the birthday of Lord Parshurama (the sixth incarnation of Lord Vishnu).
In Jainism, it commemorates the first Tirthankara's (Rishabhdev) ending his one-year asceticism by consuming sugarcane juice poured into his cupped hands.
According to one legend, Ved Vyasa began reciting the Hindu epic Mahabharata to Ganesha on Akshaya Tritiya.
It is also believed that on this day, Sudama visited his childhood friend Lord Krishna and received his blessings and good wealth.
What should be done on Akshaya Tritiya?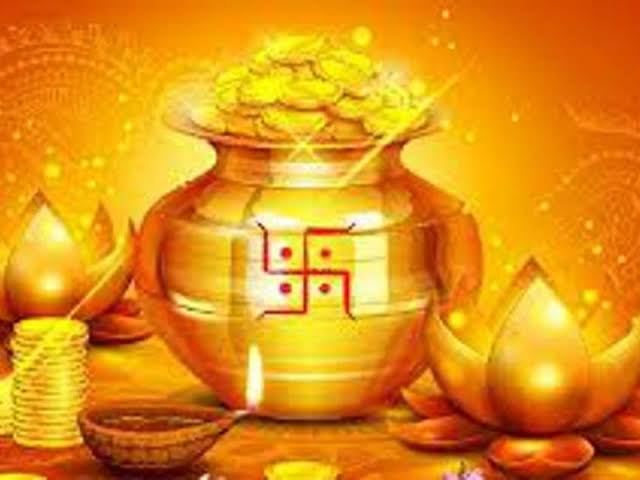 Whichever human worships Lord Vishnu on this day following all rules and rituals, receives unmatched amount of fortune in life. We should worship God Vishnu and pray to him for health and wealth. The offerings to Vishnu includes jaggery (gur), clothes (vastra), chaney ka sattu, mausami fruit, a pot of water. Fasting, charity and helping others on this day is another festive practice.
According to Hindu tradition, Akshaya Tritiya holds a great importance for special occasions and events. Fixing wedding dates on this day is considered an auspicious event. Buying gold ornaments on this day is believed to bring enormous fortune to family and life.
All over India, people celebrate weddings, plan new business ventures, vacation trips, buy gold, silver and other assets. Any Pooja or Dana (donation) done on this day is believed to bring 1000 times more results.