9. Balances Your pH –
The body constantly strives to achieve a state of equilibrium. ACV helps maintain a healthy alkaline pH level. Research shows that higher acid levels (lower pH level) lead to a lack of energy and higher chances of infection. So you can sip ACV to get alkaline pH and a natural boost of energy.
10. Whitens Teeth –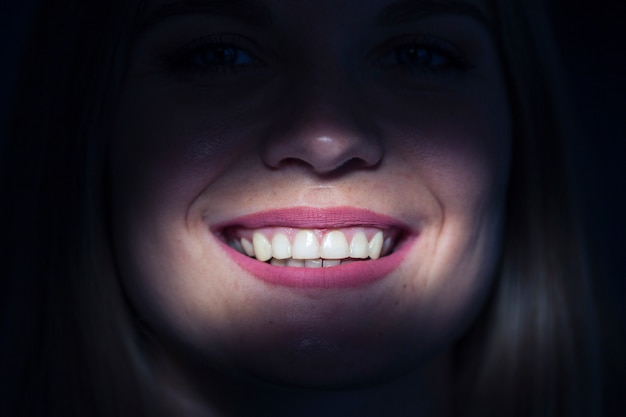 For stubborn stains, rub ACV directly on your teeth then rinse with water. Be careful not to do this too often, as it can break down the tooth enamel. you can mix one teaspoon of apple cider vinegar with a cup of water, then swish around in your mouth for a less abrasive whitening mouthwash. Want to get sparkling teeth, read 11 natural and simple ways to whiten your teeth.
11. Relieves Cold Symptoms –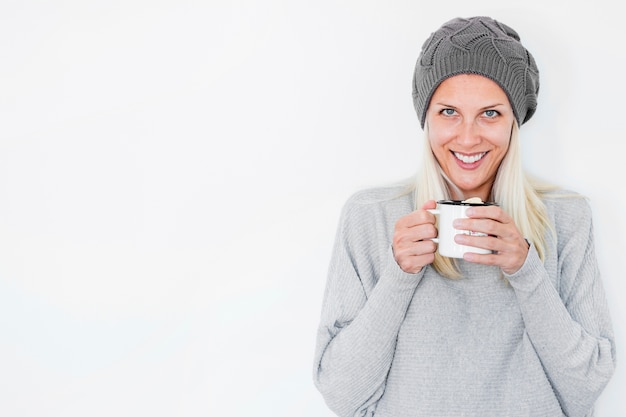 Adding a tablespoon of apple cider vinegar, or lemon juice, to a glass of water helps to alkalinize the body. Creating an alkaline environment helps to kill bacterias and viruses.  You should start drinking vinegar as soon as you notice the first sign of illness and repeat several times a day until the symptoms subside.
12. Digestive health –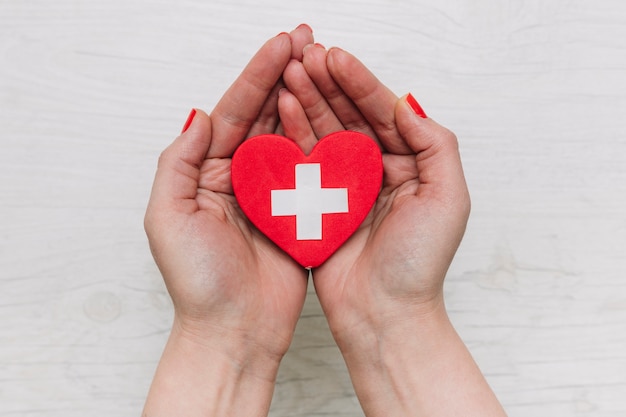 Apple cider vinegar can be one of you effective solutions to help your digestive issues. To reduce gas, You can dilute a tablespoon of enzyme-rich apple cider vinegar with a cup of water or tea, and drink it before your meal. This will also combat constipation since the vinegar stimulates digestive juices that help your body in breaking down food. You can also take a dose of apple cider vinegar at the first sign of heartburn symptoms for a quick fix. Some theories have found that heartburn occurs because of low levels of stomach acid and vinegar can bring that level up.
13. Reduce Seasonal Allergies –
At the first sign of an allergy attack, put one teaspoon of ACV in your neti pot solution for a natural "sinus flush." Drinking a glass of lukewarm water with honey, a teaspoon of ACV and some fresh lemon juice is one of the best ways to wake up every morning.
14. Keeps Hair Shiny –
You can mix two tablespoons of apple cider vinegar in one cup of water and wash your hair with the mixture. You should rinse thoroughly, and follow with a light conditioner. The acetic acid in apple cider vinegar will remove residue and help you get shiny hairs.
15. Acts as a Natural Deodorant –
Apple cider vinegar possesses powerful antibacterial properties and makes an excellent natural deodorant. One of the simplest apple cider vinegar use is to dab a bit on your fingers and apply under your arms to help neutralize odor and keep you smelling fresh.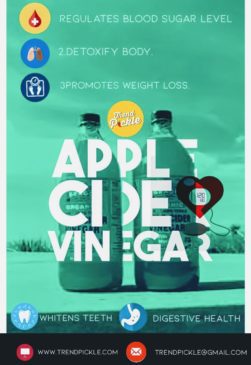 Do you use Apple Cider Vinegar in your daily life and get any Apple Cider Vinegar benfit? Let us know in the comment section.