A delicious, refreshing, as well as thirst-quenching fruit. Watermelon is a great source of carbohydrates, fiber, protein, and vitamins A, C and B. In addition, it has potassium together with other important minerals like iron,calcium,phosphorous and magnesium.It also contains organic acids,enzymes and natural sugars  as well. watermelon have become synonymous with summer and picnics.despite the popular fact that watermelon is just water and sugar,watermelon is actually a nutrient dense food.it provides high level of vitamins,minerals,and antioxidants.KEEP READING THIS ARTICLE TO DISCOVER TO DISCOVER MORE  BENEFITS OF WATERMELON.
HEALTH BENEFITS OF WATERMELON
1. SKIN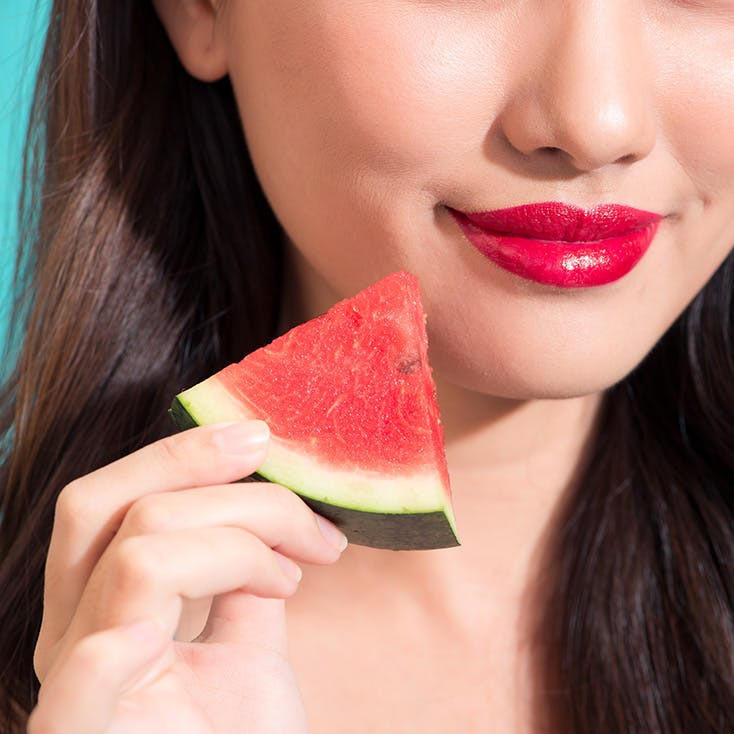 Watermelon is great for the skin because it contains vitamin A.Vitamin A is required for sebum production,which keeps our skin and hair moisturised, VitaminA is also necessary for the growth of all bodily tissues,including skin and hair. Additionally, watermelon contributes to overall hydration,which is vital for healthy looking skin and hair.
2. ASTHMA PREVENTION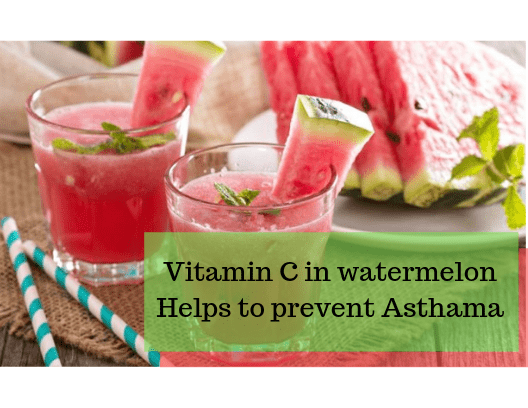 The risk for developing asthma is lower in people who consume a high amount of certain nutrients .one of these nutrients is vitamin C,which is found in watermelon.watermelon also allows people who have asthma to breathe properly .as per report ,adequate intake of lycopene and vitamin A could be beneficial for asthmatic patients.
3. DIGESTION AND REGULARITY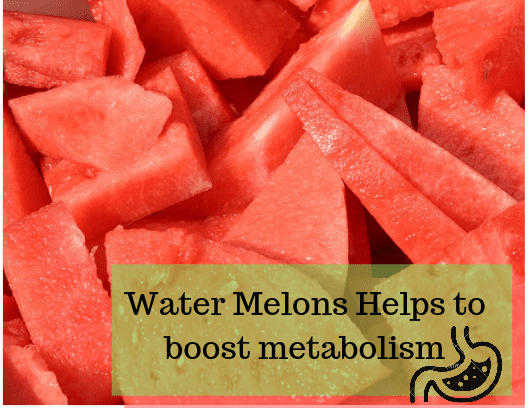 Watermelon helps in easy digestion of the food because it contains water and fibre content, which helps in preventing the constipation and promote regularity for a healthy digestive tract.
4. IS GOOD FOR PREGNANT WOMEN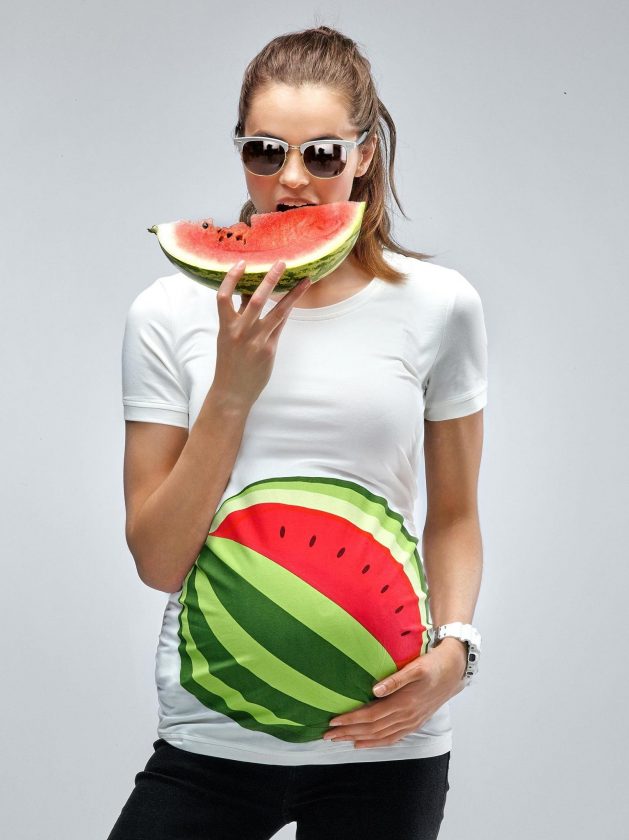 Watermelon eases heartburn,a common condition during pregnancy. It also helps alleviate morning sickness .the mineral in the fruit can help in preventing the third-trimester muscle cramps.
5. CONTROLS BLOOD PRESSURE
Watermelon  can help curb high blood pressure.Watermelon is the richest  natural source of citrulline  and a also a good source of potassium,the nutrient that is known to lower high blood pressure.potassium is also an electrolyte that regulates blood pressure during physical exercise.moreover,watermelon helps keep proper electrolyte as well as acid-base balances in your body that helps reduce the chances of high blood pressure.
6. IMPROVES BONE HEALTH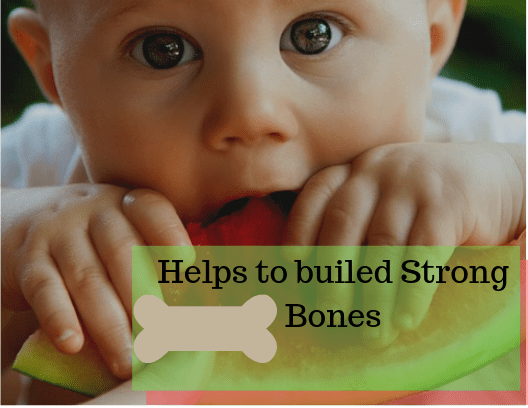 Vitamin C plays a major role here as  the nutrient is good for bones and aids wound healing.vitamin A in watermelon has been linked to bone growth.a study suggests that lycopene supplementation can prevent osteoporosis  and bone fracture.
7. BOOST ENERGY LEVEL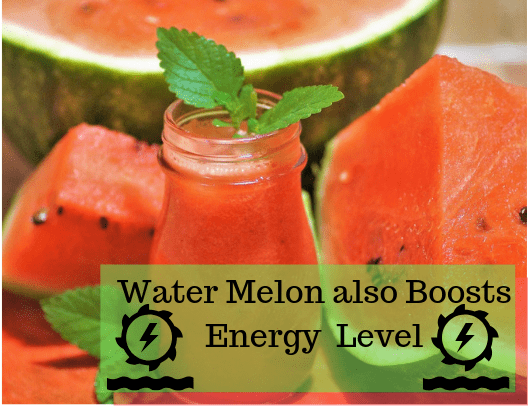 A regular serving of this fruit has been indicated to advance energy levels by upto 23%. Watermelon is a good source of vitamin  B ,which is responsible for energy production in our body.the fruit is high in energy and low in calories. It also contains magnesium  that assist form adenosine triphosphate that fuels cellular  functions to maintain your level of energy high all day.
8. IMPROVES HEART HEALTH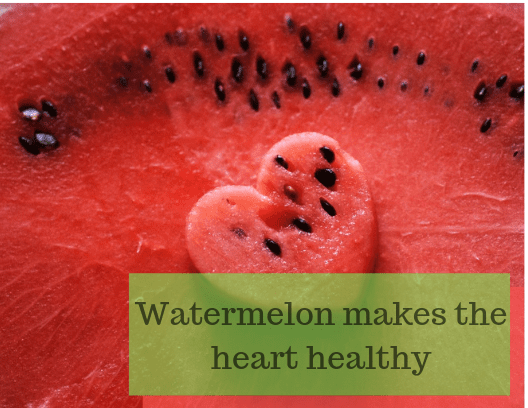 Eating watermelon also enhances the condition of heart Watermelon contains a good amount of both potassium and magnesium which helps in decreasing the risk of death from heart disease.in addition it also contains the amino acids arginine and citrulline that helps keep arteries,blood flow as well as overall cardiovascular functioning.
9. RELIEVES PAIN AND MUSCLE SOURNESS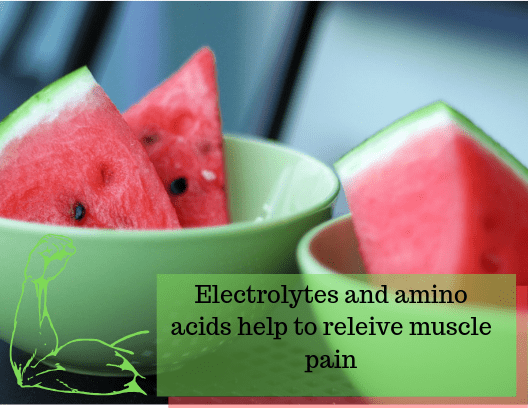 the fruit is packed is packed with electrolytes and the amino acids citrulline,which helps soothe sore  muscles after a heavy workout. One of the top 10 benefits of the watermelon is its ability to promote  muscle and recovery.potassium and magnesium  are important for muscles recovery.
10. CAN HELP FIGHT CANCER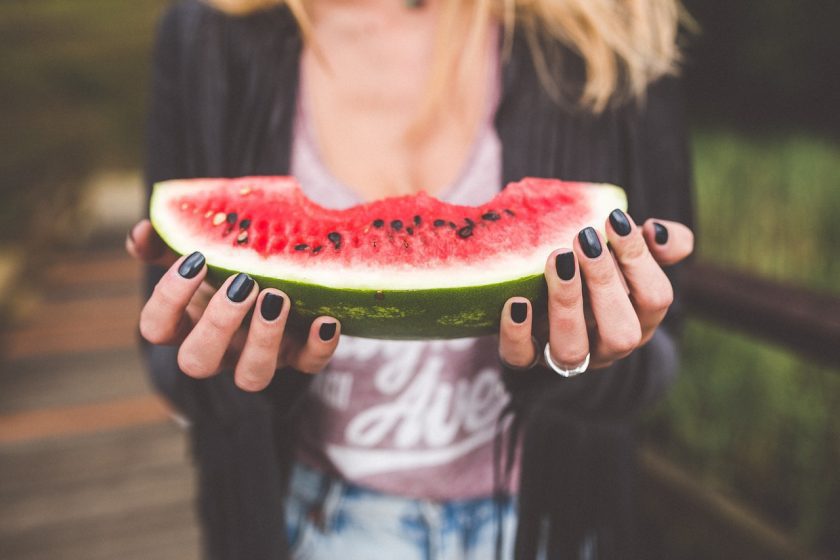 Daily consumption of this fruit can even combat cancer.This fruit is considered among the greatest dietary sources of lycopene,the antioxidant associated with both the treatement and prevention of different types of cancer.Watermelon is also a great supplier of antioxidants,vitamin C and vitamin A,Both of which help in fighting free radical damage and stop DNA from being harmfully mutating,leading to the formation of cancerous tumors.
11. CAN HELP WITH WEIGHT LOSS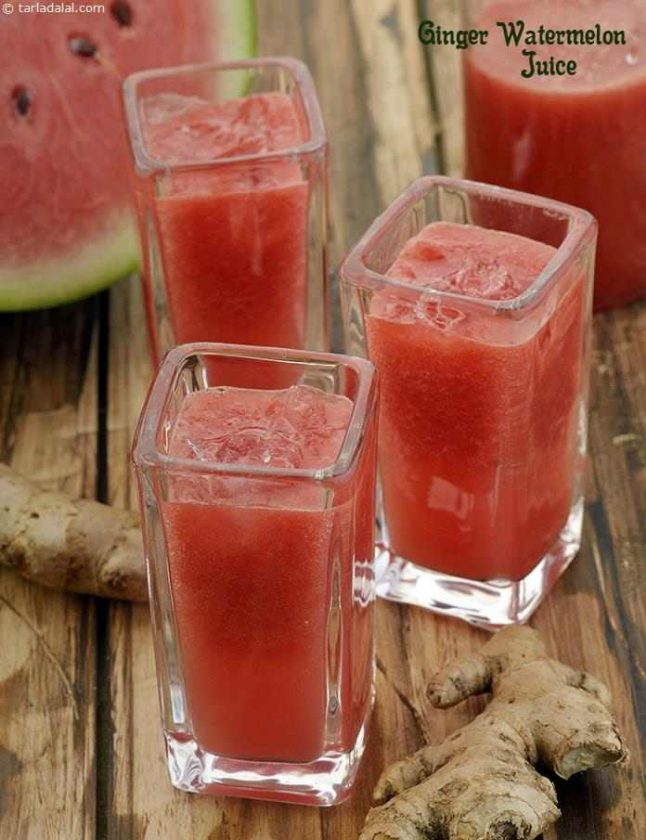 Watermelon is very low in calories due to its high water content,yet offers important nutrients.at only 46 calories per cup,watermelon makes a great healthy snack option or addition to a healthy smoothie.watermelon  also fills you up rapidly and assists control over eating.This summer ,you should replace high calories desserts or snacks with watermelon.
12. RELIEVES ACID REFLUX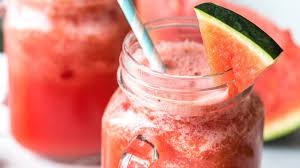 Watermelon helps to soothie the gastrointestinal tract and helps to regulate pH LEVELS ,While also lessening inflammation and acid production through out the body.
13. PREVENTS KIDNEY STONES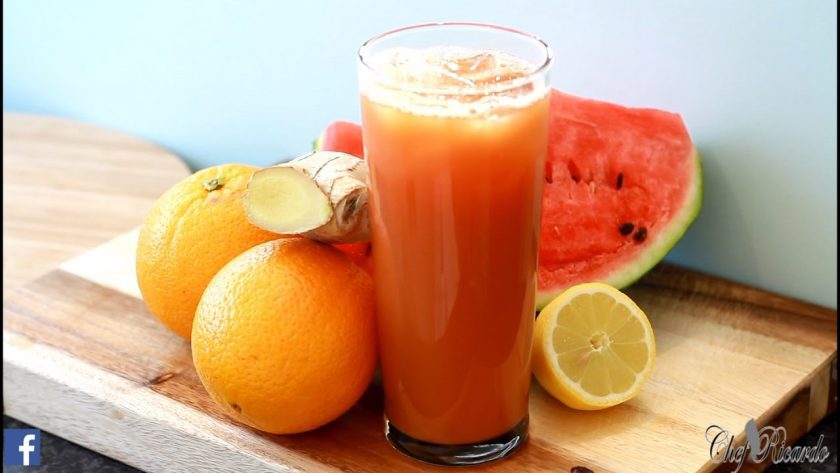 Watermelon is a natural diuretic,it helps to Remove waste through increased urine production.while caffeinated drinks and alcohol also acts as diuretics,they put stress on kidneys to do  so,while watermelon does not in some individuals suffering from chronic disease ,the kidney may not  be able to remove excess potassium from the blood.
14. BOOSTS EYE HEALTH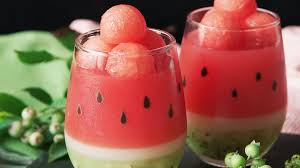 Watermelon is extremely great for eyes .Watermelon is a great supplier of beta carotene,the form of vitamin a found in plants .additionally watermelon contains vitamin C , zeaxanthin and lutein that are essential to maintain our eyes healthy .it plays a important role in preventing macular degeneration,,the leading cause of age related blindness.you should eat one cup of watermelon every day for the overall vision health.
15. HELPS IN TREATING DIABETES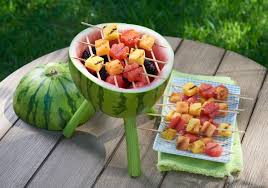 IN a study, it is found  to have  anti diabetic properties. it increases the mass of brown adipose tissues and reduces excess white fat mass,which eventually helps in treating diabetes .
16. CAN PROMOTE SEXUAL HEALTH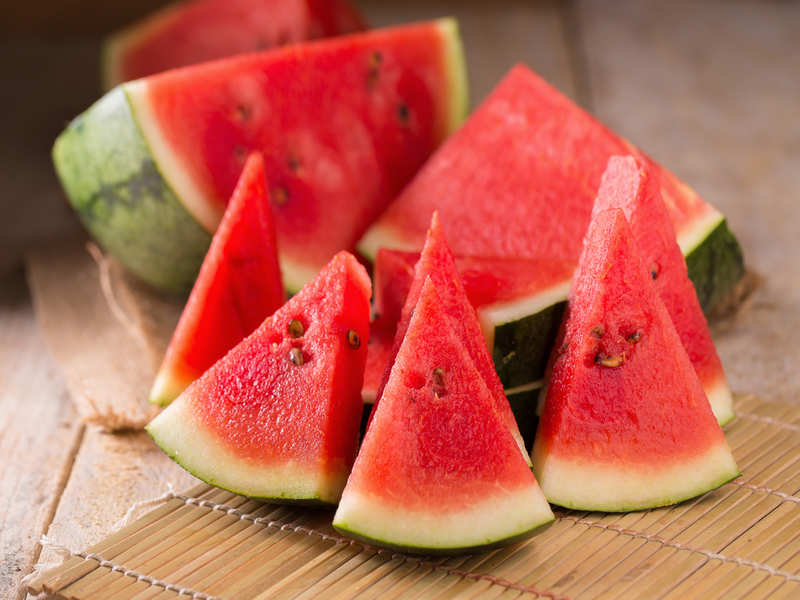 The amino acid citrulline in watermelon relaxes and dilates the blood vessels and might aid in the treatment of erectile  dysfunction. watermelon also acts a natural viagra.the ingredients in watermelon,especially the phytho- nutrients ,which reacts with human body and trigger such reactions.
17.  CAN PREVENT CELL DAMAGE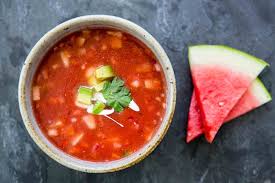 Watermelon is one of the few fruits  that clear heat and relieves irritability and thirst it also relieves  heat exhaustion ,for which the outer layer of the rind is used.watermelon being rich in lycopene ,protects the cell from damage associated with heart disease .lycopene fights the free radicals and prevents cell damage.
18. KEEPS YOU HYDRATED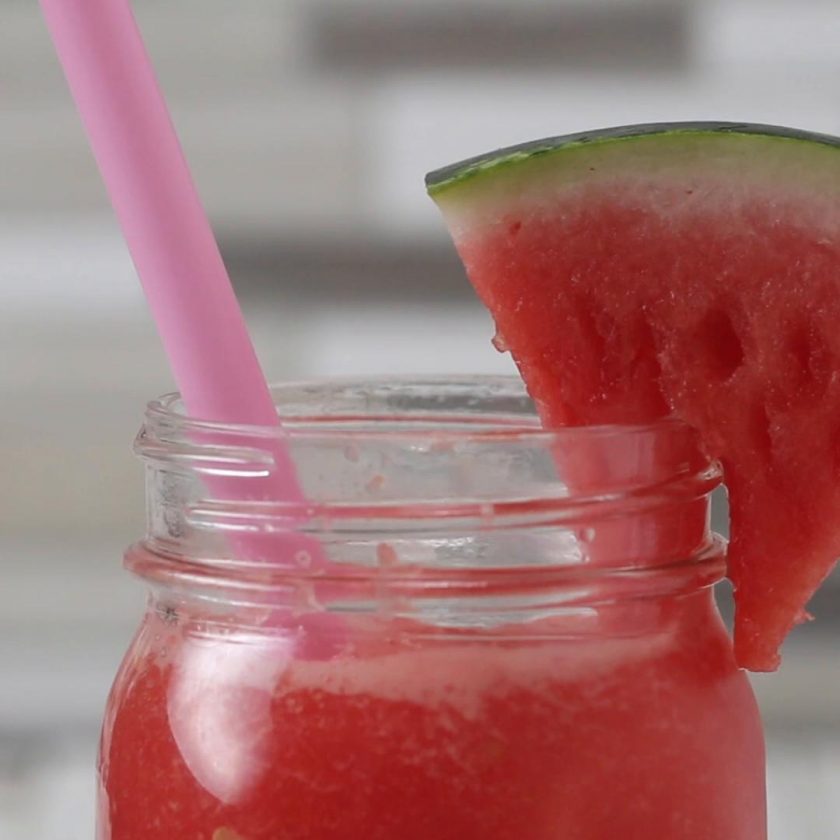 As we know watermelon is 90% water,which makes it the best source of hydration,it is far better from alcohol and caffeine in terms of being a diuretic as it is natural source,it increases urination without stressing the kidney
19. HELPS  TREAT INFLAMMATION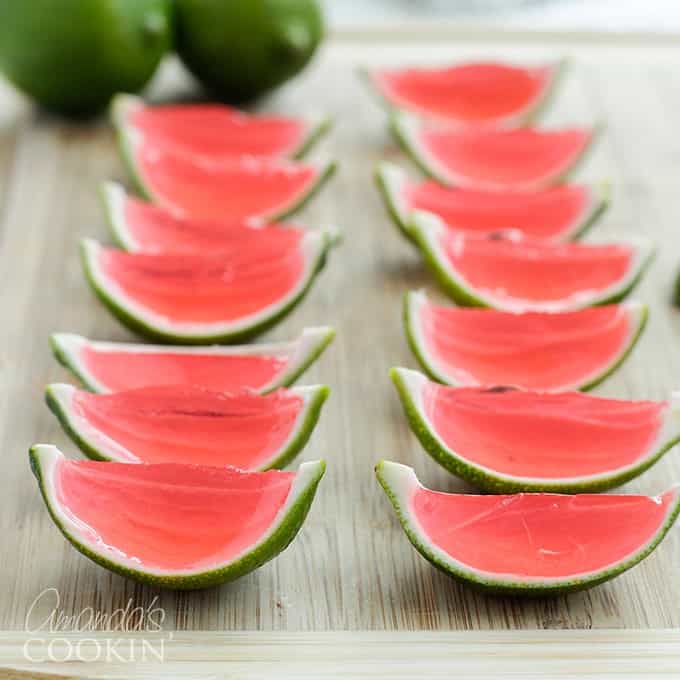 Another primary compound founD in watermelon is lycopene,which has great benefits ,lycopene exhibits anti-inflammatory properties. amongst the different carotenoids, lycopene is considered  the best .in fact the beneficial effects of lycopene for inflammation are considered even better than beta-carotene ,an important carotenoid.
20. PREVENT MACULAR DEGENERATION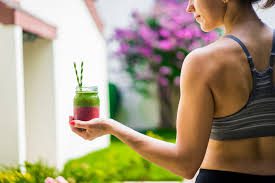 As we have seen watermelon are great source pf lycopene ,which has found to reduce the risk of macular degenerative disease.lycopene have been suggested as a potential treatment for eye disorders like macular degeneration.
21. PREVENTS HEAT STROKE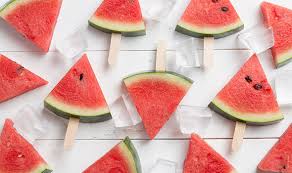 It has a lot of significance as it is a fruit that clears heat and relieves irritability and thirst. It has a lot  of significance  in chinese medicine as well .watermelon is one of the few fruits that clears heat and irritability and thirst . it also relieves heat exhaustion .
22. CAN HALT THE BAD CHOLESTEROL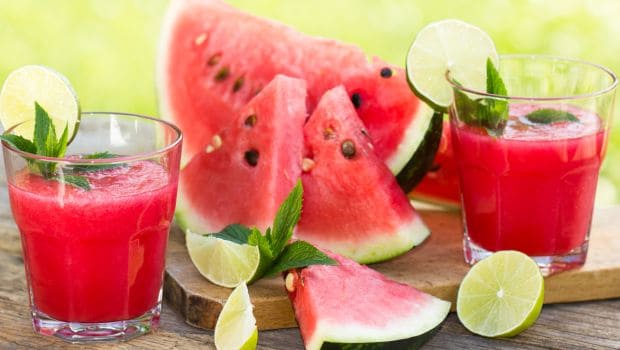 According to research ,having a slice of watermelon can halt the accumulation of bad cholesterol,thereby preventing heart diseases. and lead to fewer fatty deposits in blood vessels.
23. IMPROVES SLEEP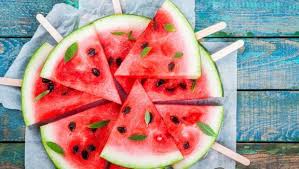 Watermelon plays an important role in our sleep because of the presence of polysaccharide carbohydrates which improves body's output of serotonin, which makes brain less sensitive and promotes peaceful sleep.
Being a natural diuretic,watermelon was used as a homeopathic treatment for patients before the invention of dialysis..it can also soothe inflammation ,asthma and diabetes