Digital devices such as Smartphones, laptops, and computers have made an irreplaceable space in our lives. They are used regularly by millions of consumers worldwide. But despite significant growth in technology, users have always been wary of diminishing performance in their Android devices. A slowdown in performance is a normal thing if you're using an old device or phone that has run its course. But when the same happens with a newly purchased device or phone, it becomes essential that you give your phone a proper cleaning and optimize your Android. Depending on your phone brand and size of data, optimization and cleaning could take days without a dedicated cleaning and optimization app. So without wasting any time further, here's a list of the best Android apps to speed up your phone.
1. Action Launcher 
Unless you use Google Nexus or Pixel, there's a fair chance that the inbuilt app launcher on your android is totally crappy. Not only does your default launcher create unnecessary widgets, but its related background processes can slow your phone to a crawl. The best way to get about this is by installing Action Launcher App which is one of the best android booster apps. Its look is inspired by Google Pixel and can improve the user experience for any android device to a significant degree. This helps you customize the way your apps launch and look. You can choose new icons for frequently used apps and pin them to the dock, making it easier for you to access them.
2. App Tuneup Kit
Sometimes, despite cleaning and removing all junk from your phone you might still experience slowdowns when using specific apps. This could be due to various factors related to the app itself. To counter such technical issues, the best solution is to use the App Tuneup Kit. With it, you can quickly analyze your app performance and how you could boost your android. With a single tap, you can get app analysis in 60 seconds and gives you various suggestions and alternatives for that particular app that won't affect system performance. This is also a great app for developers who can check their apps before launch.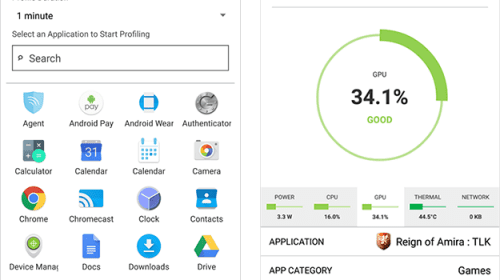 3.CCleaner
You know a cleanup app is good when its name says Crap Cleaner. PC and laptop users might already be familiar with this handy tool and now it's also available for Android. This will remove all junk files and data from your phone that is no longer required. This includes clipboard items, cache, downloads and history etc. along with saved text messages (SMS), which can be cleaned in one go. The tool also helps you uninstall apps safely including native apps that cause system lags. This is certainly one of the best Android Boosters you can find for your phone or device.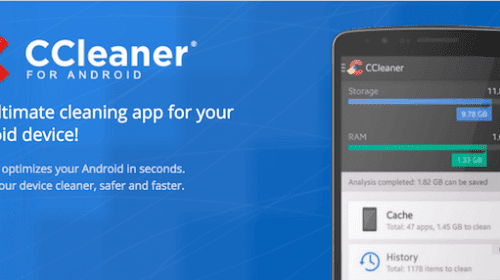 4. 3C Toolbox
Rooting your android would certainly screw your device's warranty, but could actually become a saviour when you're using an old device. Rooting provides you access to several options and a chance to maximize your device's performance. But for cleaning and boosting tasks, the best app for a rooted Android device is certainly the 3C Toolbox app. It features some of the best tools from various phone optimization apps that spark new life into your dying Smartphone. It is used to clean, protect and optimize your phone along with tons of other features that help you know every nook and cranny on your android. Although this is recommended for use with Rooted android phones, but can also work well with regular devices.
5. Nova Launcher
Another great app launcher for Android, Nova Launcher replaces the home screen to a more enhanced one. You can change app icons, animations and widgets for each app while putting the most used apps in a convenient dock. It also stabilizes app performance while ensuring that no background process interferes with it. Not only this is one of the best Android Optimizers, but also helps you make the best out of the apps that are installed on your phone. Its user-friendly design ensures that it can be used easily by both novice and expert users, sans the useless gimmicks.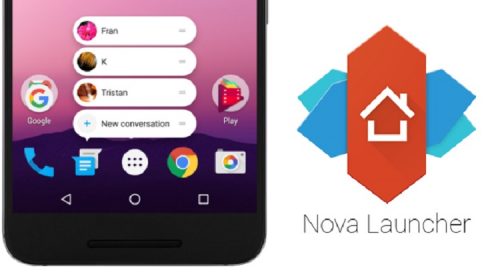 6. Clean Master
Including both phone booster and antivirus, Clean Master is one of the best Android Optimizers for your phone. It cleans junk files, notifications, viruses while performing other tasks such as battery and phone boost. You can also improve charging time, lock apps, quickly access favourite apps, boost game performance, and manages installed apps, along with various customization features, helping you get the most out of your android device.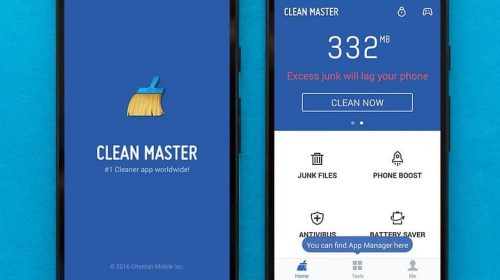 7. Wondershare Mobile Go
Known simply as the Mobile Go App, this is all you want to speed up your slow running android. It not only takes the least battery power of all apps but is also the best Android booster app you can get your hands on. It guarantees a 70% boost to your phone or device and can also be used to easily transfer files between PC and Smartphone. Its app lock functions also keep your friends or family members from accessing your private stuff or any unsuitable app. It is one of the best RAM optimizer apps for android devices with over 7 million satisfied users.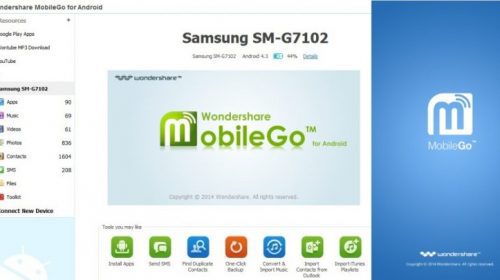 8. All-In-One Toolbox
When it comes to technology, there's no such thing as overkill and the same can be said about All-In-One Toolbox for Android. It can clean junk, boost RAM, cool down CPU, batch app installer/uninstaller, backup tool, boot speedup, lock apps, boost game performance, detect apps with too many ads and help you manage notifications. Apart from these functions, you also get additional swipe control gestures, volume settings, code scanner, flashlight, compass with the convenience of task scheduler, making this one of the best android optimizers available.
9.Virus Cleaner
A lot of people might not believe this, but Trojans and viruses are becoming extremely common for Android users. These malicious apps and programs not only hamper your device's performance but can risk your personal and financial details. Virus Cleaner might sound like a simple antivirus app for Android devices but is included with various other features that make it one of the best optimization solution for Android. It offers real-time protection against any malicious threats while using the internet, and can warn you of any phishing attempts. You can also test your network security and find tips and suggestions to improve it. Virus Cleaner can also boost the Wi-Fi signal, which makes it quite unique among the plethora of Android cleaners available on the Play store.
10.Power Clean
One of the lightest optimization apps you can find for your Android Smartphone or tablet. Phone Clean can do all that most optimization apps can do and more. It not only frees your phone from junk and unwanted data but can also remove adware that can slow down the internet and cause apps to become laggy. Its Smart Reminder module will also notify you as soon as your phone accumulate any junk apps or data that hampers performance. It can also help conserve battery power by disabling unwanted apps and lowering CPU usage.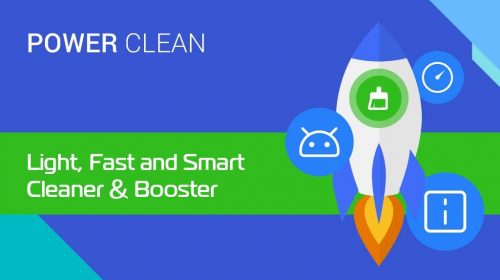 11.Droid Optimizer
This is definitely not a Star Wars reference, but a simple yet powerful app to quickly resolve most performance and storage-related issues on your android phone or device. With a simple tap, this app cleans junk, optimizes battery consumption, clear RAM and recover storage. Not only this, but Droid Optimizer also scans for any traces of your privacy on your device, which you can delete. This keeps any hackers or potential threat from exploiting your personal information. This also tries to keep users entertained through funny pictures, so your phone optimization never feels like a boring task.
12. Z Speed+
Smartphone optimization might be a time-consuming task, but with this Android app, nothing is as easy. This app is absolutely free and takes up relatively less space on your device. It improves your battery backup by disabling apps and functions that you don't need. With a single click, you can clean junk files, notifications, boost RAM, recover storage space and cool CPU. Moreover, you can also block any apps and notifications that hamper your work and cause device slowdowns.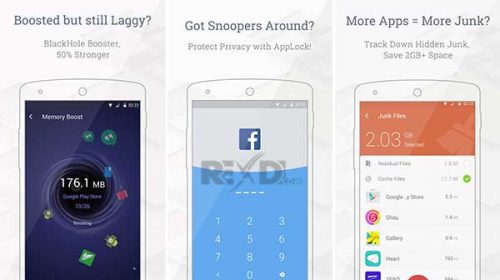 13. APUS Booster+
This app promises a 50% boost in phone speed and 20% better battery life and is one of the best Android Optimizer apps on the Play store.  APUS Booster+ can hibernate any apps that drain battery power and can boost device performance with a single tap.  You can also use the app to lock any social apps such as WhatsApp and Facebook, so no one can invade your privacy without your permission. It doesn't require you to root your device, which makes it extremely handy for even novice users who wouldn't like to mess with their phone's warranty.
Have you used any Andriod apps to improve the performance of your smartphone? please share your experience in the comments section.