If you're a movie buff and have not seen Bengali movies, you're highly missing out. So, here we are presenting twenty must watch Bengali movies. These movies have not just set up standards for Bengali cinema, but shaped the face of Indian cinema as a whole. So here's the list:
Apu trilogy: (1955-1959)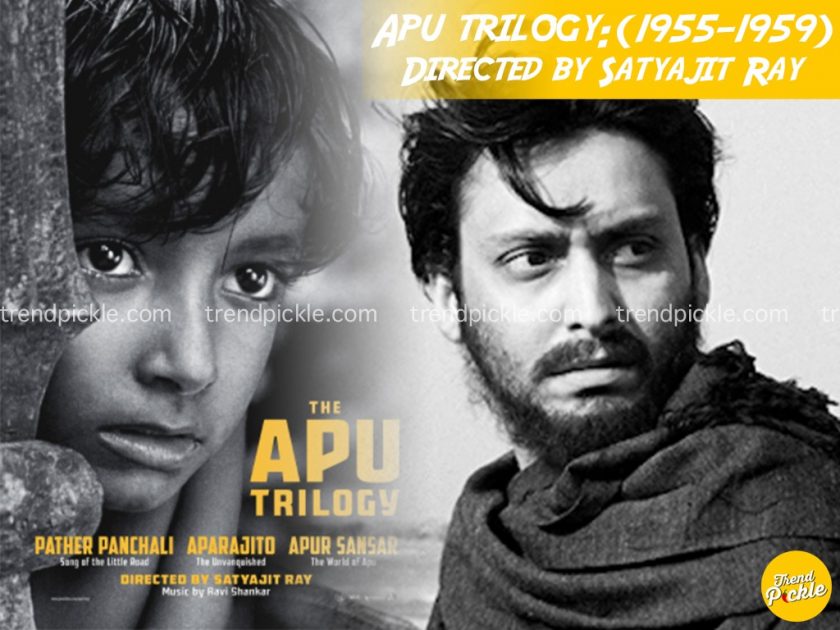 Directed by Satyajit Ray
IMDB Rating: 8.6
This movie follows the story of Apu, a rural boy to a matured student to a sensitive adult. The first episode of this trilogy – Pather Panchali (Song of the little road)- revolves around Apu, a small boy who hails from a poor yet high caste Brahmin family. Apu's father leave the village seeking better employment. Whist his absence bad fortune strikes the family.
The second episode is – Aparjito (The Unvanquished)- Apu has matured into an adolescent student. Who has to move again after the death of his father. Apu strives to complete his education and deals with poverty. The last episode of this heart-clenching series – Apu Sansar ( The world of Apu) – Apu has grown up into a sensitive man. After being pressured to marry for a long time. He finally marries a girl. However, heartache continues to exist in Apu's life. The movie is based on the works of Bibhutibhushan Bandhopadhyay, shot and released over a period of five years.
The adventures of Goopy and Bagha: (1969-1992)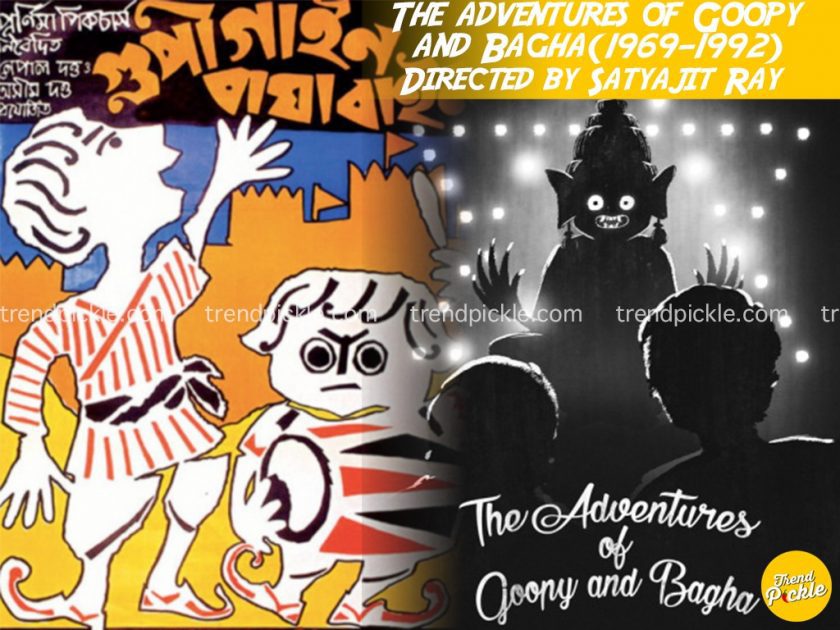 Directed by: Satyajit Ray
IMDB Rating: 8.8
A fantasy/adventure movie "Goopy Gyen Bagha Byen" (Goopy: The Singer; Bagha: The drumbeater) revolves around Goopy and Bagha who are exiled by their respective kingdom for being bad musicians. However, they meet in the course of exile and begins a journey that will change their life.
In the second episode of this series "Heerak Raja's Deshe"(In the lands of Diamond King), Goopy and Bagha get invited to another kingdom primarily known for its riches. However upset to see the tyrannical ruler inflicting pain upon his subjects. They try to set him right with the help of a local school teacher and magical powers.
In the last episode "Goopy Bagha Phire Elo" (Goopy and Bagha returns), they both leave their lavish life in search of new adventure. They meet with an Acharya who promised to make them young if they can procure three stones.
Feluda (series): (1974-)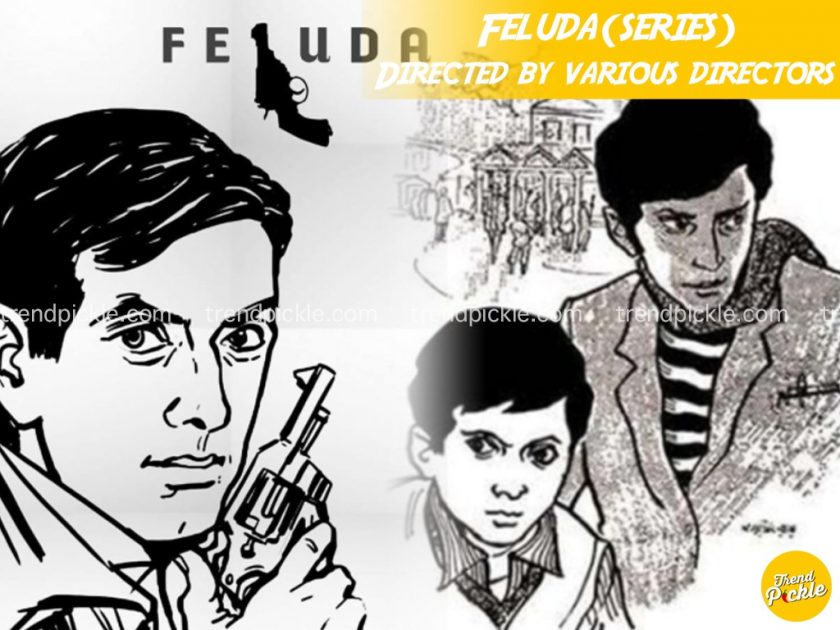 Directed by: various directors
IMDB Rating: 8.4
Based on the literary work of Satyajit Ray, we follow an array of adventures of Feluda or Prodosh Chandra Mitra. A private investigator. Along with him, his quintessential accomplice Tapesh Ranjan Mitra, also fondly known as Topshe, Feluda's cousin. Together they solve various thrilling mysteries. Many adaption based on the literal work of Satyajit Ray has graced the screens of Bengali cinema. It begins with Sonar Kella (The Golden Fortress) (1974), directed by Satyajit Ray. Even if you have read the books or not, anyone can enjoy the thrilling adventure of Feluda and Topshe.
Kabuliwala (1957)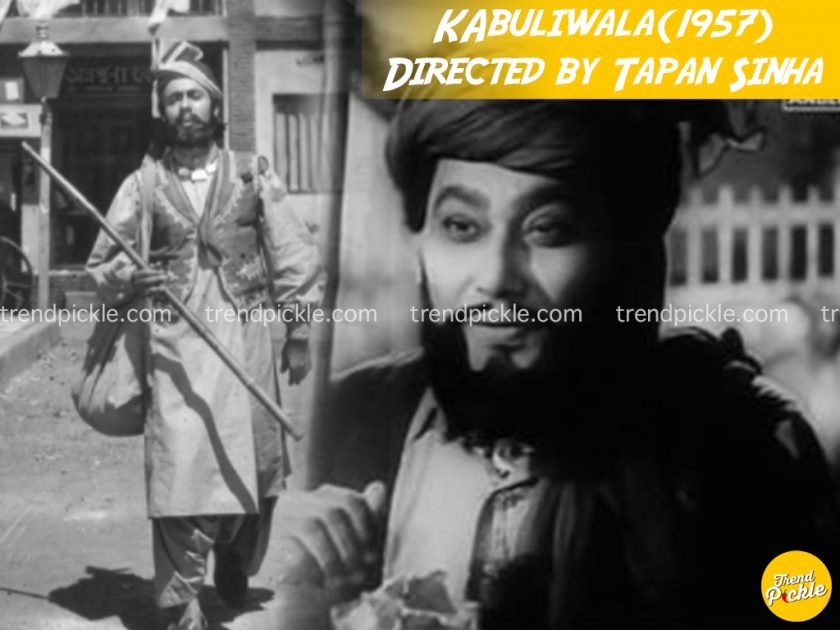 Directed by: Tapan Sinha
IMDB Rating: 7.7
Based on a short story by Rabindranath Tagore with the same title. We follow the story of Rahmat, a middle-aged fruit seller from Afghanistan who comes to Calcutta to sell his goods. He befriends a small girl named Mini, who reminds him of his daughter back in Afghanistan. A heartwarming story about human connection, beautifully presented on a big screen.
Charulata (1964)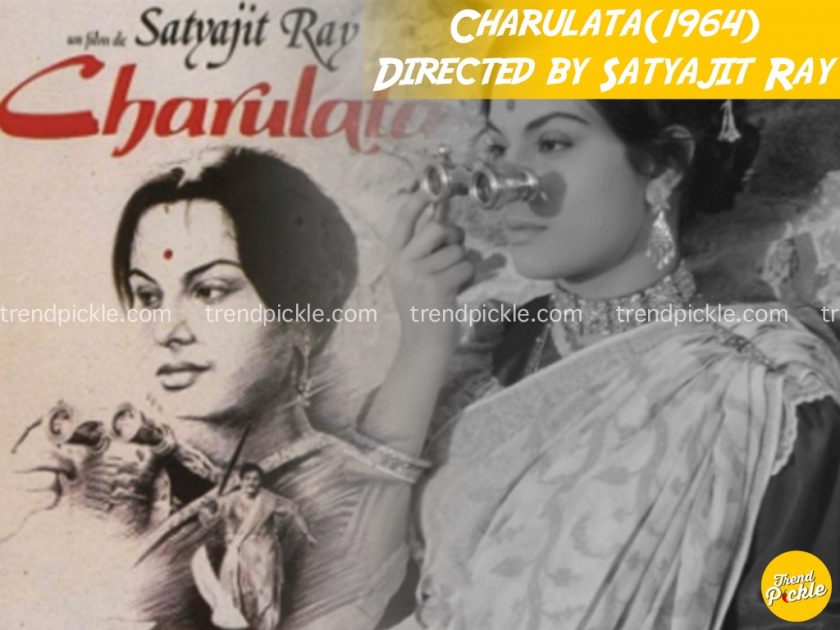 Directed by Satyajit Ray
IMDB Rating: 8.2
Based on the novel "Nastanirh" (The Broken Nest) by Rabindranath Tagore. Story about a lonely wife of an intellectual wealthy husband. While she sits alone at home, her husband runs an English newspaper. Who has no time for his wife? Enters Amal, a very bright and handsome individual, who develops a bond with Charu. A web of complicated relationships. Charulata is a must-watch for any movie lover.
Nayak (The Hero) (1966)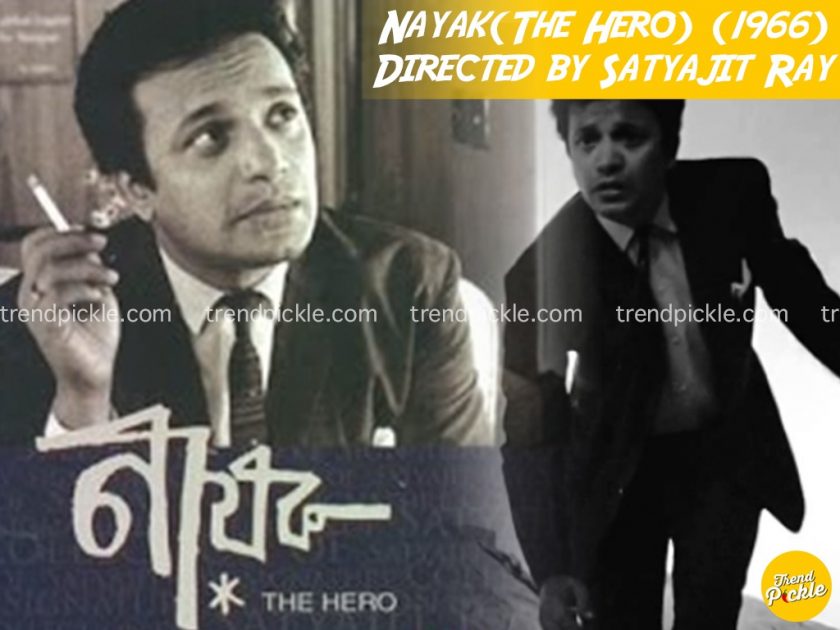 Directed by: Satyajit Ray
IMDB Rating: 8.3
Arindam Mukherjee, an actor, while on a train journey from Kolkata to Delhi to receive a national award confronted by a young female journalist, Aditi. Aditi starts to take his interview. Engrossed in the interview, he reveals to the journalist his mistakes, regrets, and insecurities. Aditi realizes behind an arrogant facade lies a deeply troubled man. As his life story gets revealed to her and audiences in parts. Another brilliantly narrated movie by Academy Award-winning filmmaker Satyajit Ray.
Antaheen (The Endless Wait) (2009)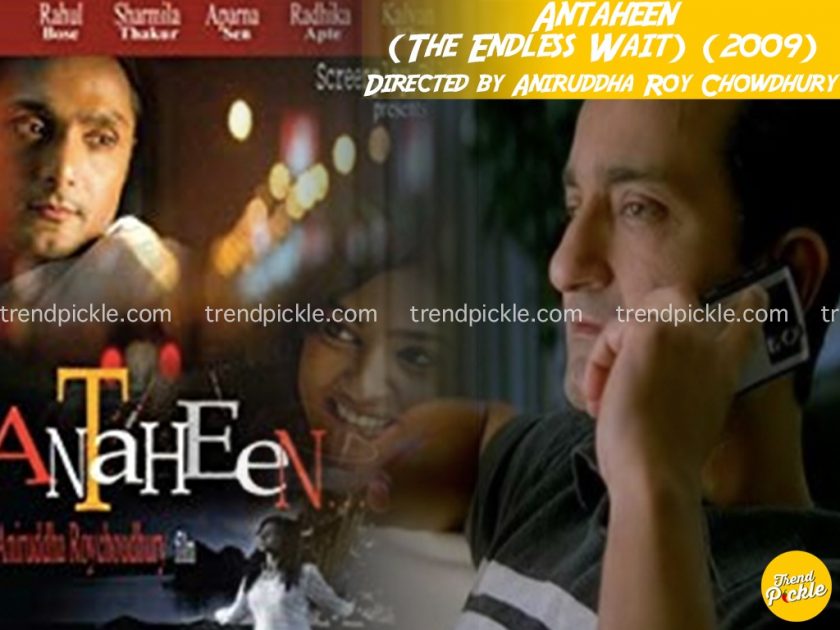 Directed by Aniruddha Roy Chowdhury
IMDB Rating: 7.8
This movie deals with four intertwined stories that revolve around various facets of human emotions in today's complex Indian society. A modern-day love story primarily revolves around two very career-driven individuals, who befriend each other on an online platform. She slowly falls in love. Without knowing they have met in real life.
Jalshaghar (The Music Room) (1958):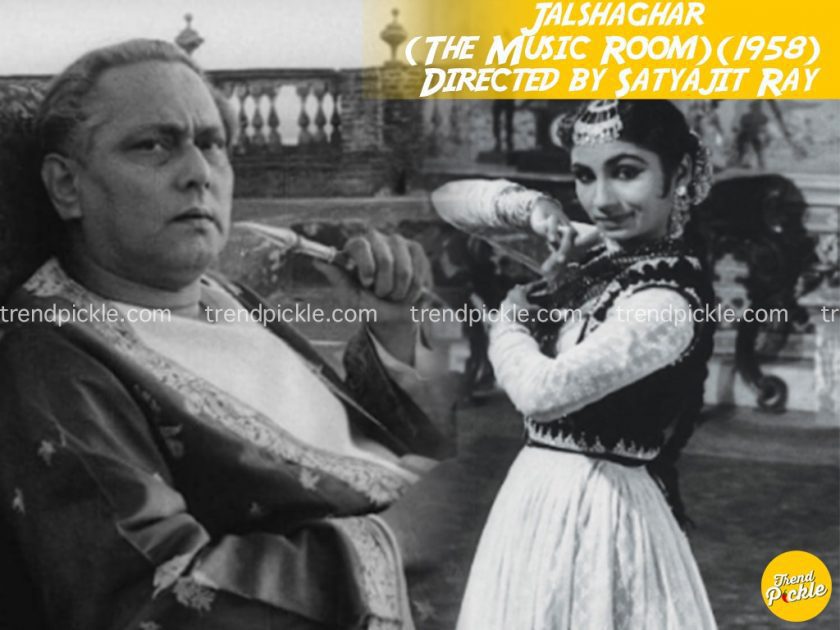 Directed by: Satyajit Ray
IMDB Rating: 8
Based on the end days of the zamindari system in India. A zamindar, who is economically at his ruins, to hold up his pseudo image among his affluent neighbor, he is forced to put up the spectacle and organize music fests who sacrifice his family and wealth to retain his tattered respect.
Meghe Dhaka Tara (The Cloud Clapped Stars) (1960)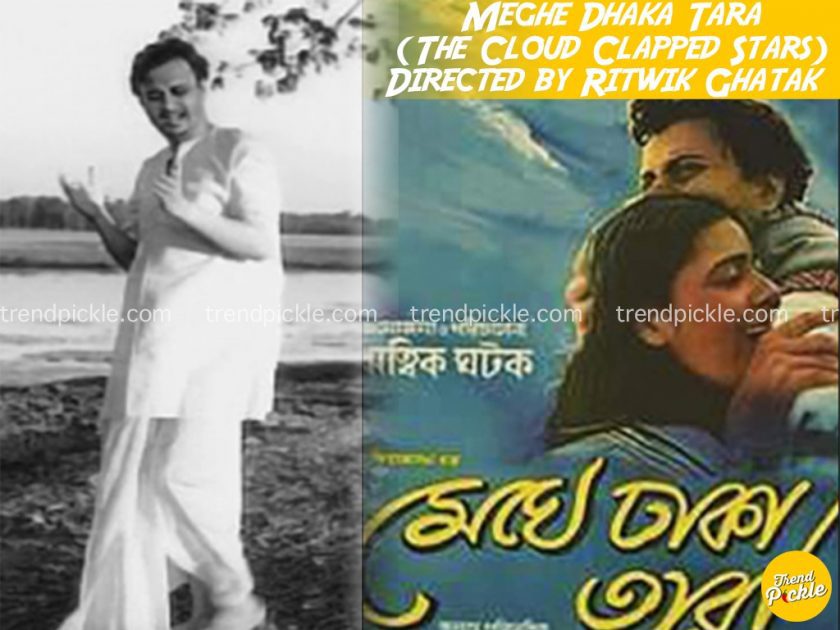 Directed by Ritwik Ghatak
IMDB Rating: 7.9
Based on the novel by Shaktipada Rajguru with the same title. Meghe Dhaka Tara follows the story of a girl named Neetu, a middle-class refugee from East Pakistan. Who scarifies her everything for her family, while everyone takes advantage of her good heart. At the end of her life acquires only misfortune and heartbreaks.
Teen Kanya (Three Girls) (1961)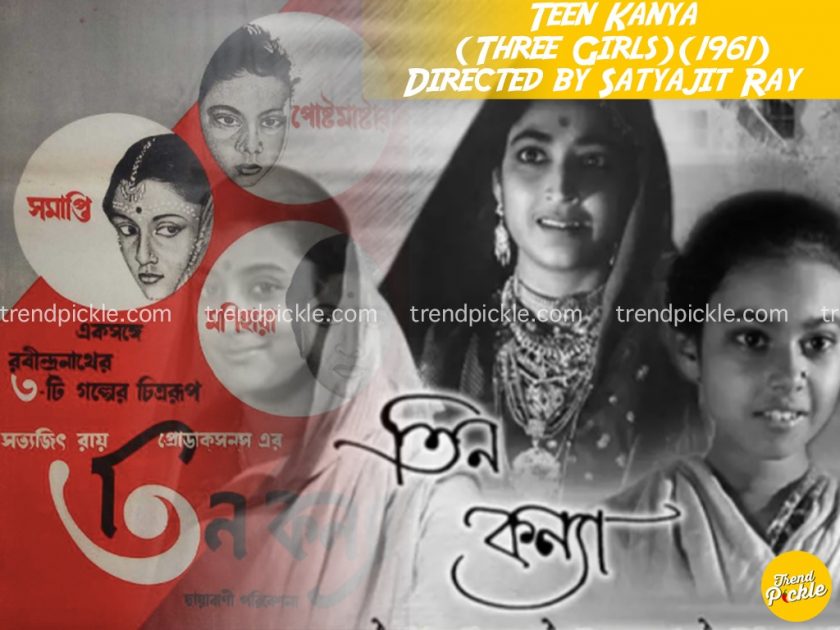 Directed by Satyajit Ray
IMDB Rating: 8.1
Based on the work of Rabindranath Tagore. Follows three short stories of three women. First, who finds her love unrequited, but too proud to show that she's hurt. Second, obsessed and anxious over her priced possession of gems, so much so she ready to lose her relationship over it. Third, an immature girl, who has to grow up to recover the love she has lost.