Ayushmann Khurana is on the top rankers of Bollywood. He's got all the moves. Whether it's dancing, acting, singing, he never fails to display his charming attitude to the audience. The movies of Ayushmann Khurana are phenomenal, breaking the barriers of the Indian cinema in a positive way. Ayushmann Khurrana is one of the actors who has waved his own path towards success. Ayushmann Khurana is so well prepared, confident, equipped with the very best talent and faultless. He is the rising star, taking the Bollywood to the next level. 
Ayushmann Khurrana Best Movies List –
| Serial No | Movie | IMDB Rating |
| --- | --- | --- |
| 1 | Article 15 | 8.2/10 |
| 2 | Bala | 7.4/10 |
| 3 | Vicky Donor | 7.8/10 |
| 4 | Shubh Mangal Saavdhan | 6.9/10 |
| 5 | Badhaai Ho | 8/10 |
| 6 | Dream Girl | 7.1/10 |
| 7 | Andhadhun | 8.3/10 |
| 8 | Bareilly Ki Barfi | 7.5/10 |
| 9 | Dum Laga k Haishaa | 7.5/10 |
| 10 | Shubh Mangal Zyada Savdhan | 5.8/10 |
1-Movie-Article 15
Year- 2019
IMDB rating- 8.2/10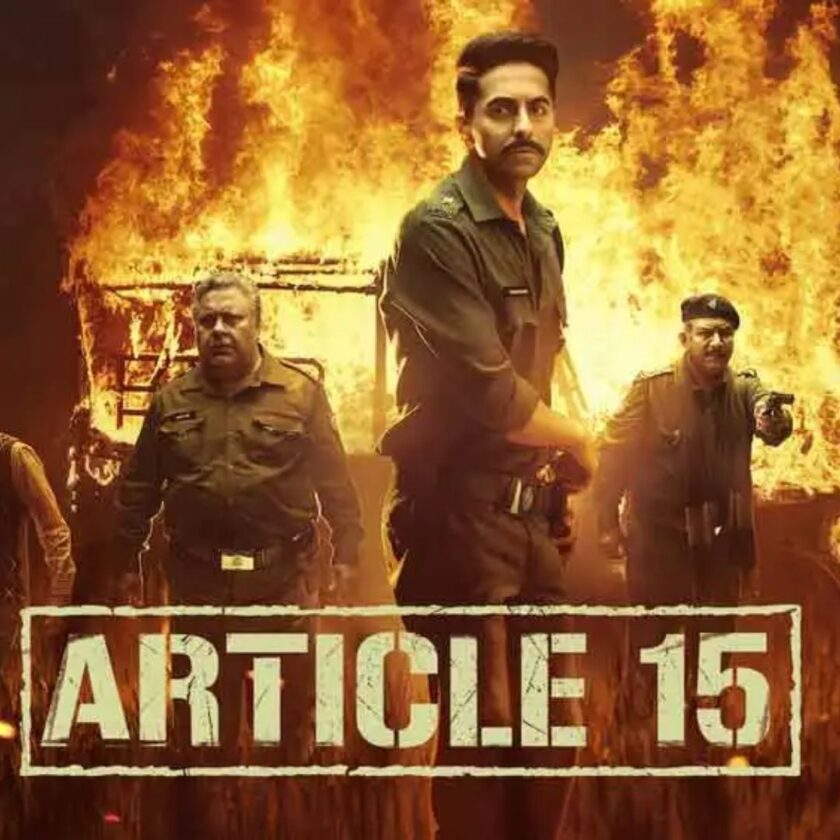 Speaking of the best crime movies of all time, Article 15 is the name which pops up immediately in one's mind when thinking of this genre. The movie throws light on the grim realities of caste discrimination. Ayushmann acts as a loyal police officer who ventures into India to investigate a murder. This role and the movie serve as an inspiration to the India as a whole where people are brutally tortured under the name of caste, race and creed. This movie was a necessity as it deals with the serious issues of caste and corruption in the police department. The story is based on the murder of two girls in UP and the denial of police officers to investigate the case. Ayushmann's performance in the movie is incredible. The movie was a great success and highly praised by the critics. Raising a toast to the movie who aims at bringing social change.
2-Movie- Bala
Year- 2019
IMDB rating- 7.4/10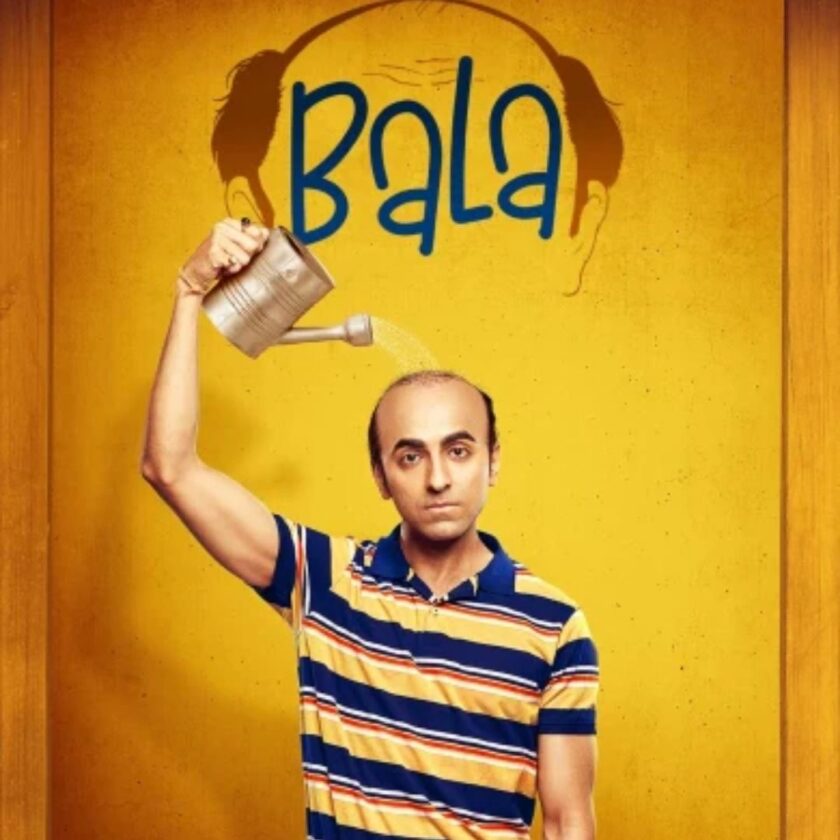 One of the most exquisite traits seen in Ayushmann is that he works for the betterment of the society. He plays the role of a young, bald man who falls in love with the social media influencer. The film poses a high criticism on the society where people give more importance to the outward appearance. His role can be seen everywhere in India and it is one of the reasons why people have liked Ayushmann Khurrana a lot. The movie also pose a question on existentialism. Without his charm, the movie would have not been this successful. The movie will make you confident about your own skin and flaws. This movie is no exception. Ayushmann known for his talent and hard work is recognized by all. A must watch movie with well-deserved actors. No one could have performed better than him. He surpasses all the stereotypes of Indian society. His role was rather humoristic in the movie. We are amazed by his versatility.
3-Movie- Vicky Donor
Year- 2012
IMDB rating- 7.8/10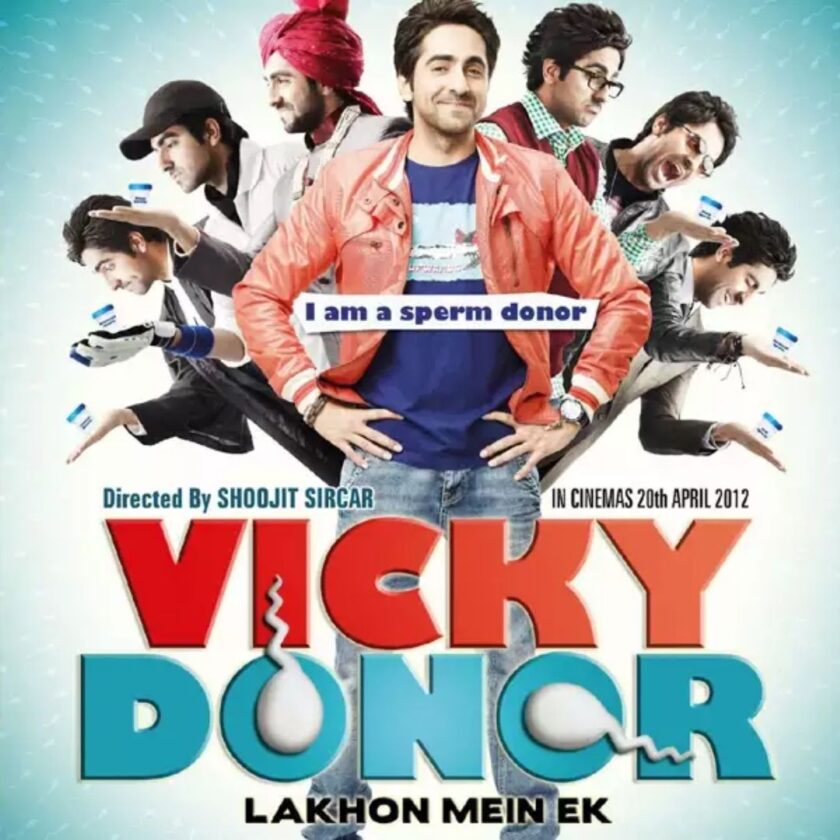 Ayushmann Khuranna was brave enough to pick up a social issue of infertility in men which is still a taboo in the Indian society. The movie is blessed to have Ayushmann as a debut. He is greatly appreciated for his humoristic approach. Ayushmann is the one adding pieces of comedy in the movie, thus making it light. He himself seems to be in distress when his wife and family learns about his profession. The movie is probably one of the best movies of Ayushmann where he plays a role of a sperm donor. The movie has many emotional and sensitive moments which will definitely bring you in tears. The movie to enjoy by everyone.
4-Movie- Shubh Mangal Saavdhan
Year- 2017
IMDB rating- 6.9/10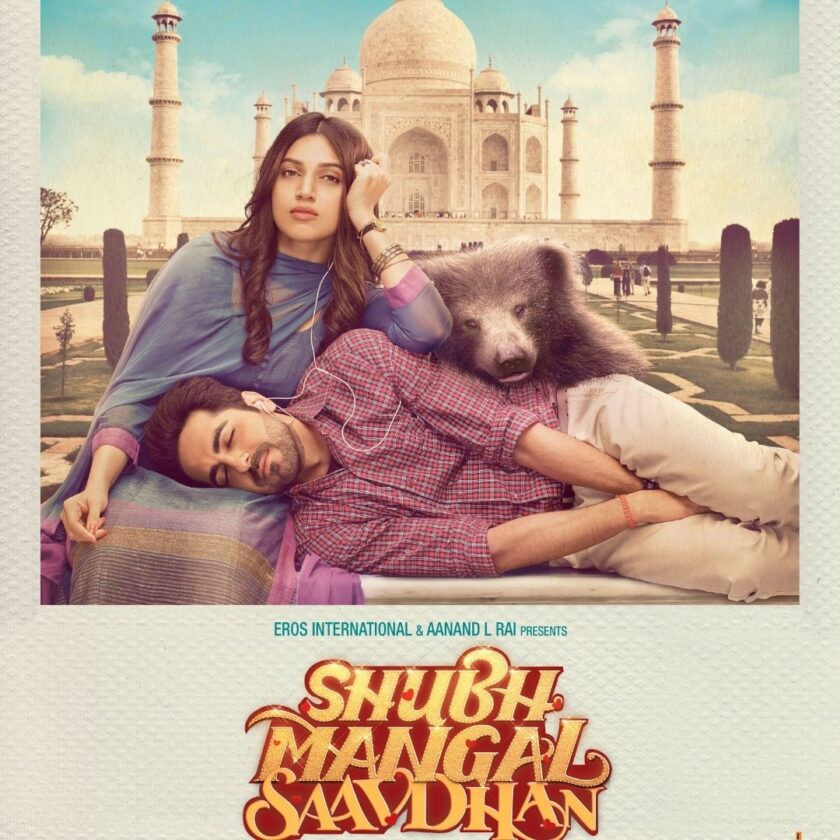 This comedy-drama condemns a social stigma and convinces the audience to overcome it. Ayushmann's movies are love stories but not the kind we grew up watching. He manages to make movies which are simple yet refreshing. The movie deals with the social issue and Ayushmann is praised a lot for understanding the depth of these issues. The story revolves around a boy who suffers erectile dysfunction. The movie is a remake of a Tamil film "Kalyana Samayal Saadham". Viewers get to see an amazing chemistry between Ayushmann and Bhumi Pandekar. The movie emerges to put a stop on the social insecurities of a man.
5-Movie- Badhaai Ho
Year- 2018
IMDB rating- 8/10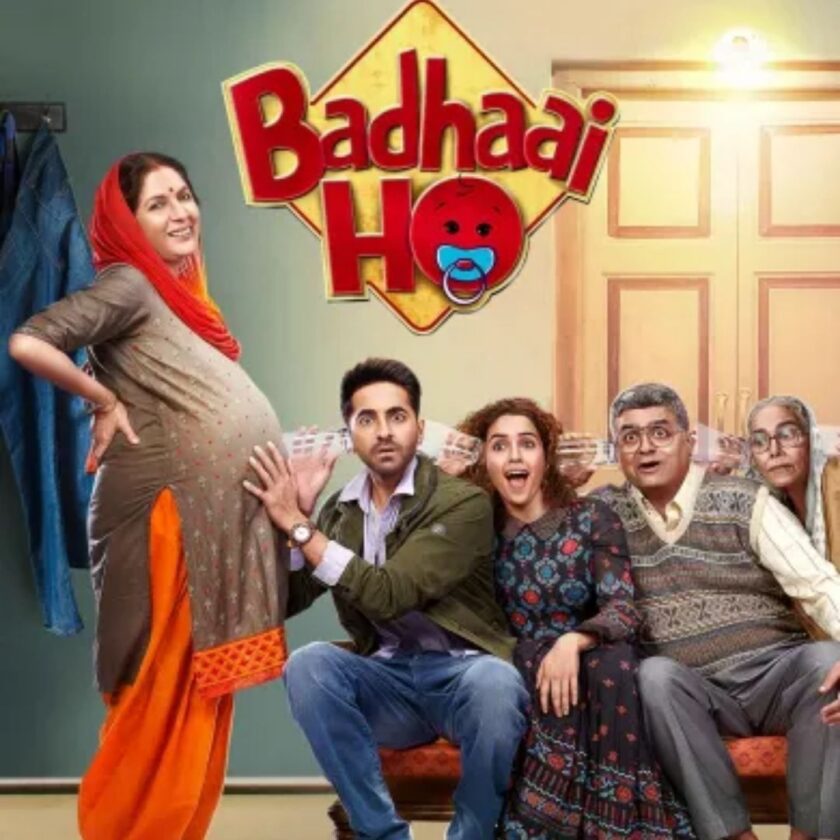 The movie was a blockbuster and terrific to watch. The acting by all the actors is terrific but Ayushmann owns a different level of charm. Ayushmann fits in every role. This is much of a humorous and comic role which keeps the mood lighten throughout the movie. He is a string who keeps the parity between seriousness and comedy in a movie. The story is about a conventional young man. The story gets complicated when his middle-aged mother gets pregnant accidentally. Badhai Ho is the most unconventional family entertainer in recent times. The movie again challenges the societal norms and teaches to embrace personal shame. It is worth to give it a shot!
6-Movie- Dream Girl
Year- 2019
IMDB rating- 7.1/10
The great entertainer of the year starring Ayushmann Khurana and Nushrat is a blockbuster. The story, acting and dialogue delivery will make you fall in love with the movie. This movie will drive you to the maximum of laughter. But at the same time you will know how drastic a person feels being alone. A person never seeks for caste,religion,color or any other external features to make his loneliness disappear instead, a kind heart which can hear sorrows, griefs, pain which is hidden deep inside. A worthy movie to watch with you family/friends to just bring back the bonding.
7-Movie- Andhadhun
Year- 2018
IMDB rating- 8.3/10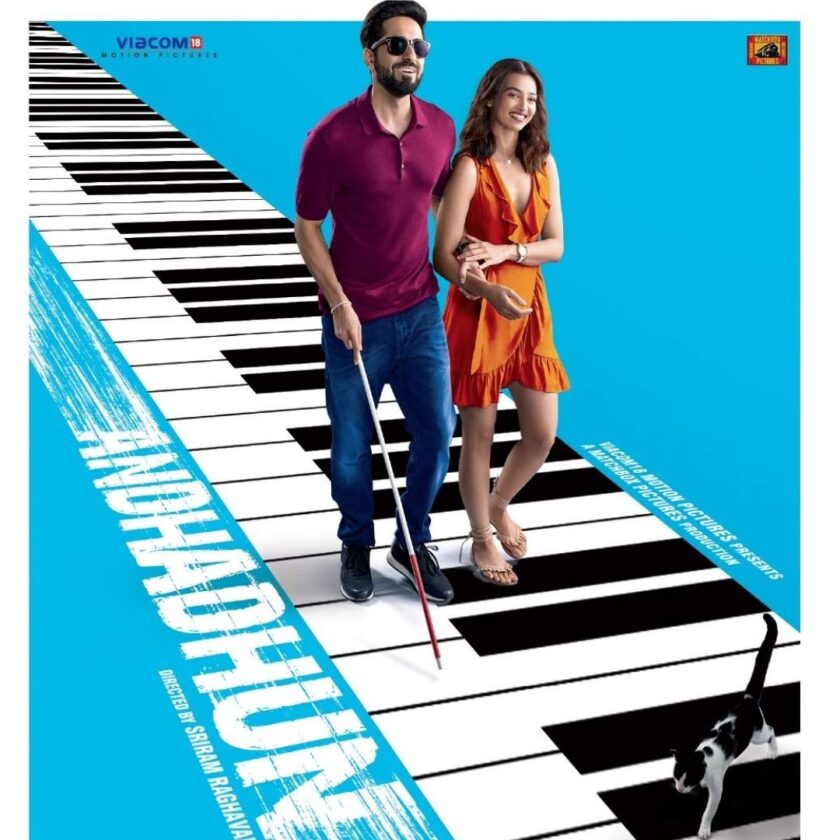 An intriguing story backed by using adept performances, a creatively uncommon history score, and sufficient turns to hold your eyes glued to the display for each and every millisecond makes this a thriller that you truly ought to watch. The movie is a mystery and crime fiction with black humour. The story is about the pianist who pretends to be visually impaired and he unintentionally lands to the murder scene of a former film star. Tabu and Ayushmann are one of the main reasons behind making this movie terrific. The story, writing, performance, soundtrack make it a sheer joy to watch.
8-Movie- Bareilly Ki Barfi
Year- 2017
IMDB rating- 7.5/10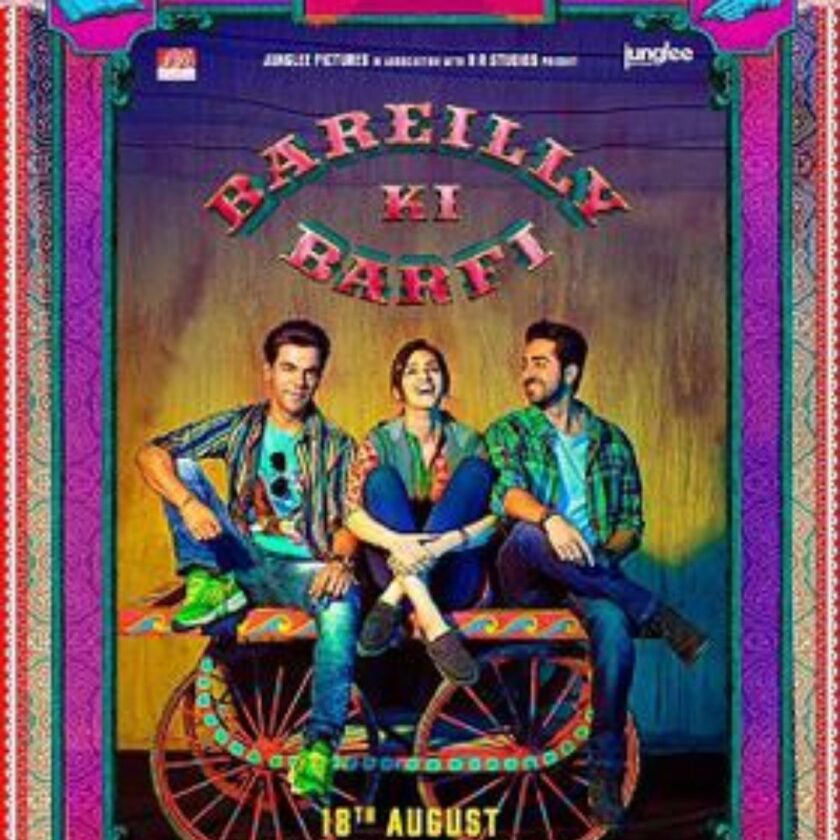 Bareilly Ki Barfi can be streamed on Netflix. The movie with a simple story where a girl falls on love with the author of the book. No, the story doesn't end here, watch this full entertainment pack to know the humorous and heart-touching climax of the movie. A well-defined connection can be seen between a trip – Ayushmann, Kriti and Rajkumar Rao. Ayushmann can be seen as charming, outlandish and romantic. The song nazma nazma sa is worth listening on repeat mode. Ayushmann nailed his role perfectly. The movie is a good entertainer and praised because of its originality.
9-Movie- Dum Laga k Haishaa
Year- 2015
IMDB rating- 7.5/10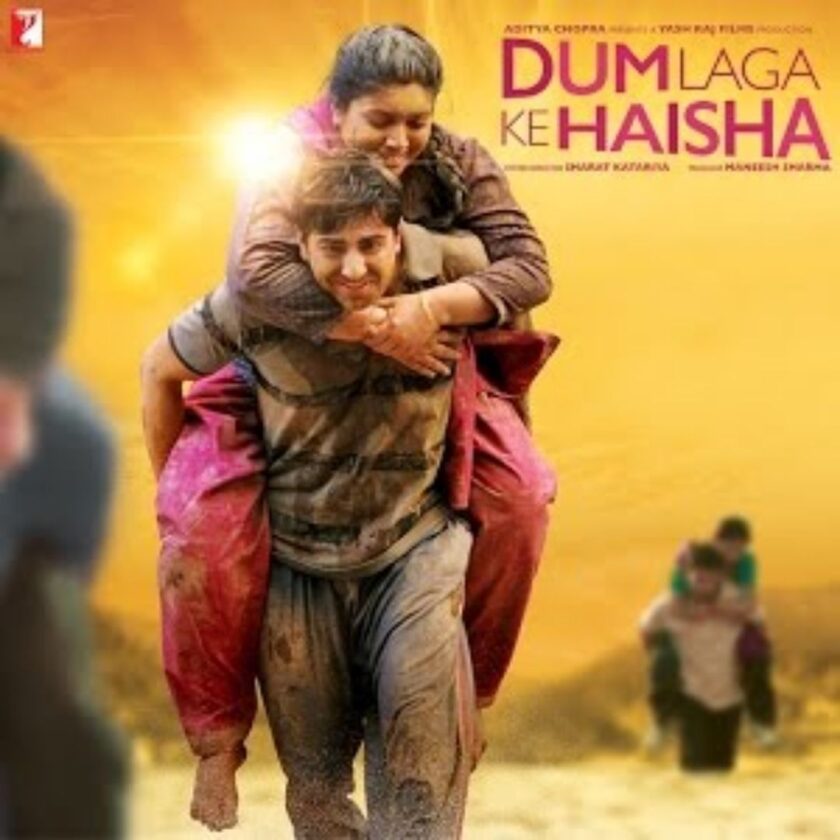 Again, Ayushmann through his movies tells you to love yourself more than anything. The movie starring Ayushmann and Bhumi Pandekar dealt with an issue of body-shaming. Body shaming poses a threat to one's individuality. This sets the path of success in Ayushmann's career. Indian people still faces a problem to define "Beautiful"? The story is about a boy who is forced to marry an overweight girl. Worth watching this amazing movie and to get some sense about marrying to a person not a body.
10-Movie- Shubh Mangal Zyada Savdhan
Year- 2020
IMDB rating- 5.8/10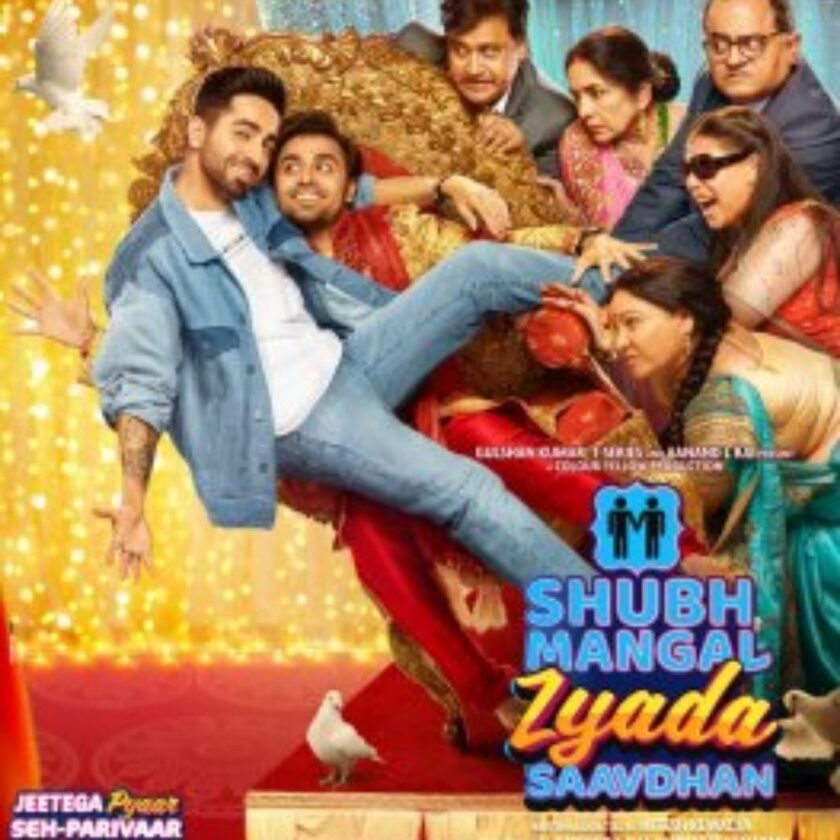 The movie is a blessing in disguise for the Indian society. It is a comedy drama which forces the audience to throw their insight on the matter of homosexuality or gay. The story follows the romance between two men and fight against their families. The most breath-taking scene is to see Ayushmann Khuranna putting is gay heart on a rainbow cape. The movie is a treat to our eyes.