Patriotism is a sentiment common to every Indian regardless of caste, creed or gender, and it's only logical to play to the gallery as long as you're respecting those sentiments. Gear up to these movies that give you goosebumps. Here is the list of best Bollywood patriotic movies you must watch!
1. LOC  KARGIL
The 3rd longest Indian film is about the Kargil war also known as operation Vijay about the infiltration of Pakistani soldiers as Kashmiri militants in the Indian side of LOC  which serves as de facto border between the 2 states and how a fierce battle between the nations .
2. GOLD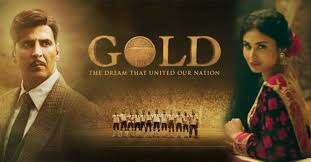 The sports drama about India's first gold medal after Independence from colonial rule. Akshay Kumar plays the role of Tappan Das manager of Indian hockey team for the Olympics in the hope of winning Gold. How he invests his own money for the team convinces his wife to take care of the needs of the players and how partition created havoc. This movie gives   one a sense of national pride.
3. MULK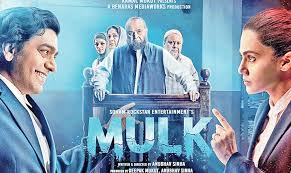 Based on a true story of a Muslim family in a Hindu dominated town Varanasi the most revered pilgrimage in India. Rishi Kapoor plays the role of Mural ail a lawyer by profession who lives amiably along with his family. Tapsee Pannu plays the role of Hindu lawyer married to a Muslim i.e. Rishi Kapoor's son. The story revolves around how his nephew gets a hand in glove with a terrorist organization head by a wanted criminal and how shahid plans a bomb blast. Rishi kapoor (Murad Ali) loses his years of respect and dignity and is branded as a terrorist and a Pakistani. The court dealings last for a longtime until he is declared innocent. It is nominated as one of the top Bollywood movies of 2018 by the film critics.
4) RAAZI
The story revolves around protagonist Sehmat (Alia Bhatt) a 20 year old Kashmiri girl married to Iqbal (Vicky Kaushal) a Pakistani police officer. She is a spy specially trained by the RAW to gather Intel and to inform the authorities back in India. The film celebrates the idea of how a woman as docile as her turns into killing 2 people to hide her identity and to protect her nation, how sense of patriotism leads to her sacrificing her life.
5) URI: THE SURGICAL STRIKE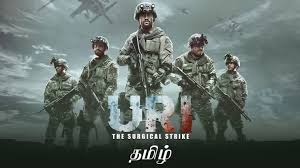 Vicky Kaushal as Major Vihaan Shergill, Uri is about a covert operation by the Indian Army in Pakistan, seeking vengeance for killing of their own men at their base camp. Famous for the dialogue "how's the josh?"  HIGH SIR, and unhe Kashmir chahiye aur hame unka sar (they demand Kashmir and we wish to behead them).
6) THE GHAZI ATTACK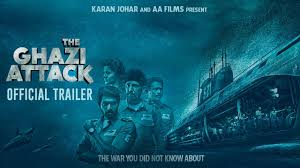 This underwater thriller about the Indian Naval submarine S21 and its ordeal with Pakistani submarine PNS GHAZI that thwarts its mission to destroy INS VIKRANT.
7) LAKSHYA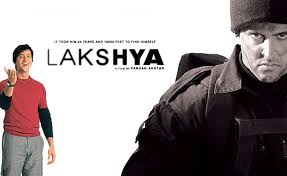 Karan (Hritik Roshan) an aimless young lad finds passion in working in Indian Army and leads a mission against Pakistani army successfully.
8) BORDER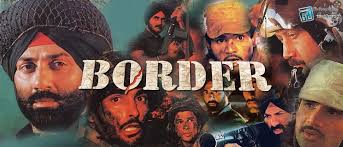 A band of 120 Indian soldiers in Longewala region defend their post against Pakistani army all night until they receive assistance from the Indian Air Force the next morning.
9) RANG DE BASANTI
A nonchalant youth meets a film maker Sue who persuades him and his friends to act in a movie about Indian freedom struggle yet life takes its own course and they then hatch a plan to kill a minister and sacrifice their life for a martyr who was their dear friend.
10) MANGAL PANDE: THE RISING
An Indian soldier fights alone on the battle ground against the British Army.
11) THE LEGEND OF BHAGAT SINGH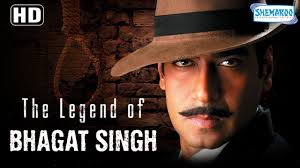 The story is about a 21 year old freedom fighter Bhagat Singh who opposed his parents, didn't want to live a normal life and was hanged for retaliating against the British.
12) 23rd MARCH 1931: SHAHEED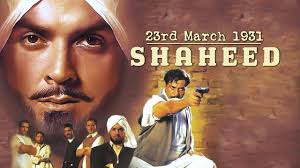 Bhagat Singh, a freedom fighter, is arrested for killing the British official responsible for the death of his mentor Lala Lajpatrai. He is ultimately hanged for his actions. 
13) NETAJI SUBHASH CHANDRA BOSE
After resigning from the Indian national congress he established the INDIAN NATIONAL ARMY and played a pivotal role in our freedom struggle. His dialogue tum mujhe khuun do mai tumhe azaadi dunga is very famous.
14) KESARI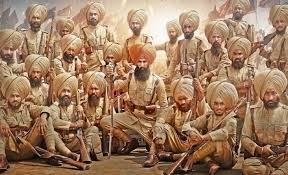 One of the bravest battles fought in the history is a true story – Battle of saragarhi. 21 Sikh soldiers fought and won against 10000 Afghani soldiers lead by their leader Gul Bad shah. 
15) PARMANU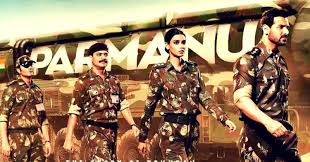 Ashwat(John Abraham) an IAS officer is asked to lead a mission in the Pokhran district Rajasthan .The mission is about Nuclear testing and developing Nuclear weapons however they have to hide from American Intelligence and satellites revolving around our country.
16) THACKERAY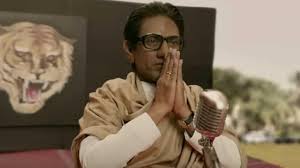 Balasaheb Thackeray the chief man responsible for formation of Shiv Sena party and emerging as the most influential leader.
17) CHAK DE! INDIA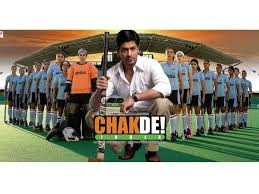 Kabir Khan (Shahrukh Khan) was captain of Indian hockey team but due to some media rife his loyalty is questioned. To redeem himself he coaches and trains the 1st Indian women hockey team and they win gold for the nation.
18) ROMEO AKBAR WALTER (RAW)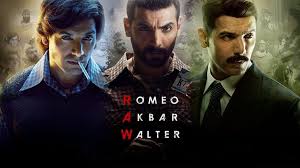 Romeo ( John Abraham) a bank cashier is chosen and trained to work for the Indian intelligence agency as his father played a pivotal role in safeguarding National Security. He is sent to Pakistan for an espionage however he accounts with several occasions where his cover is blown. 
19) MADRAS CAFÉ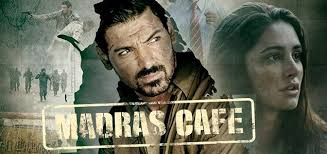 Vikram (John Abraham) an officer is sent to Sri Lanka to gather Intel on terrorist and naxal activities as they receive news that a conspiracy is being planned to assassinate the former P.M Rajiv Gandhi.
20) VISHWARPOOAM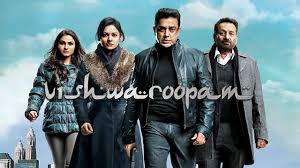 Kamal Hasan is a dance master and he marries an Indian in the United States however his wife gets suspicious about his behavior and gets to know that he is a terrorist
21) BABY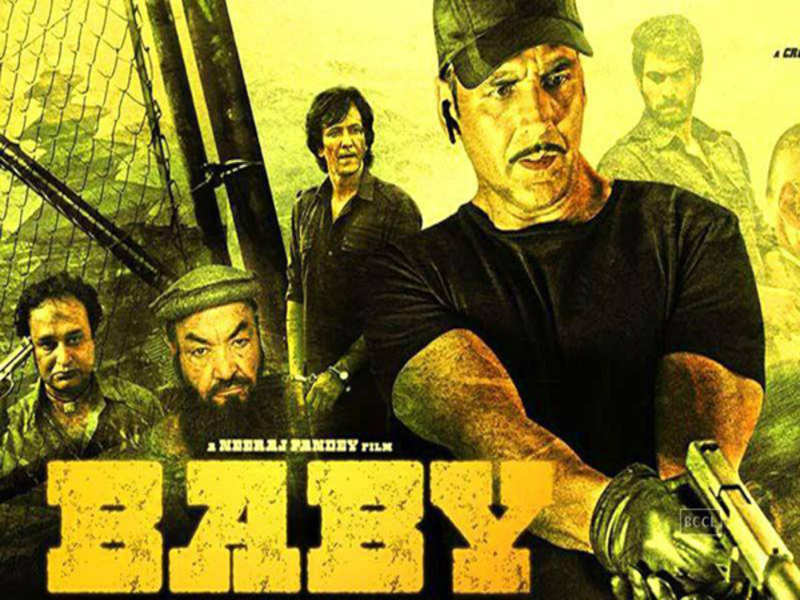 A team of 5 Indian officers strive hard to fight against several terrorist organizations and lethal operations successfully.
22) NAAM SHABANA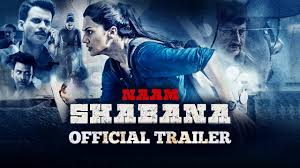 21 year old docile girl becomes a fighter and wards away an international criminal with the help of a team specially designed to protect the nation from international threats.
Let us know is your favourite patriotic movies of all time in the comments section.