11. Punjabi House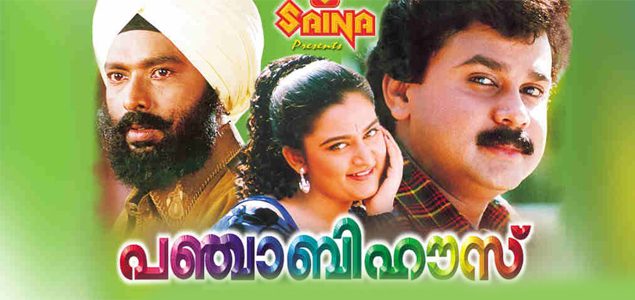 IMDb Rating: 8.1/10
Starcast: Dileep, Mohini
Release date: 4 September 1998
About Movie:
A debt-ridden guy tries to drown himself in the water, but two fishermen save him, and he eventually ends up serving a Punjabi family.
12. Bodyguard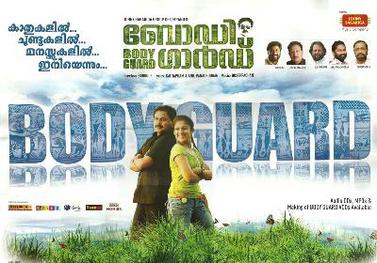 IMDb Rating: 6.7/10
Starcast: Dileep, Nayanthara
Release date: 22 January 2010
About Movie:
Bodyguard Jayakrishnan is a good man who respects both his boss as well as his daughter. He fell in love with a girl he has not once met, not realizing that she is the daughter of his boss.
13. Kalyanaraman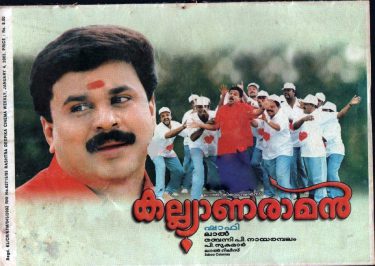 IMDb Rating: 7.8/10
Starcast: Dileep, Navya Nair
Release date: 20 December 2002
About Movie:
Wedding planner Ramankutty is in love with Gauri, and both of their families agree to their marriage. Complications arise from a stunning astrological prognosis regarding Ramankutty's family, though.
14. Nadodikattu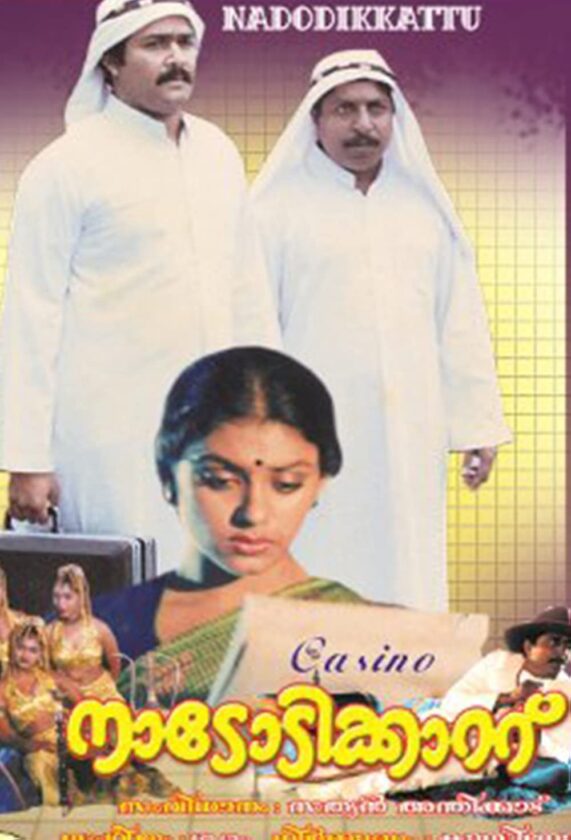 IMDb Rating: 8.8/10
Starcast: Mohanlal, Sreenivasan
Release date: 6 May 1987
About Movie:
Dasan and Vijayan make the decision to immigrate to the Middle East after they lose their employment in Kerala. However, they wind up in Tamil Nadu, where some smugglers misidentify them as two CID officers.
15. Minnaram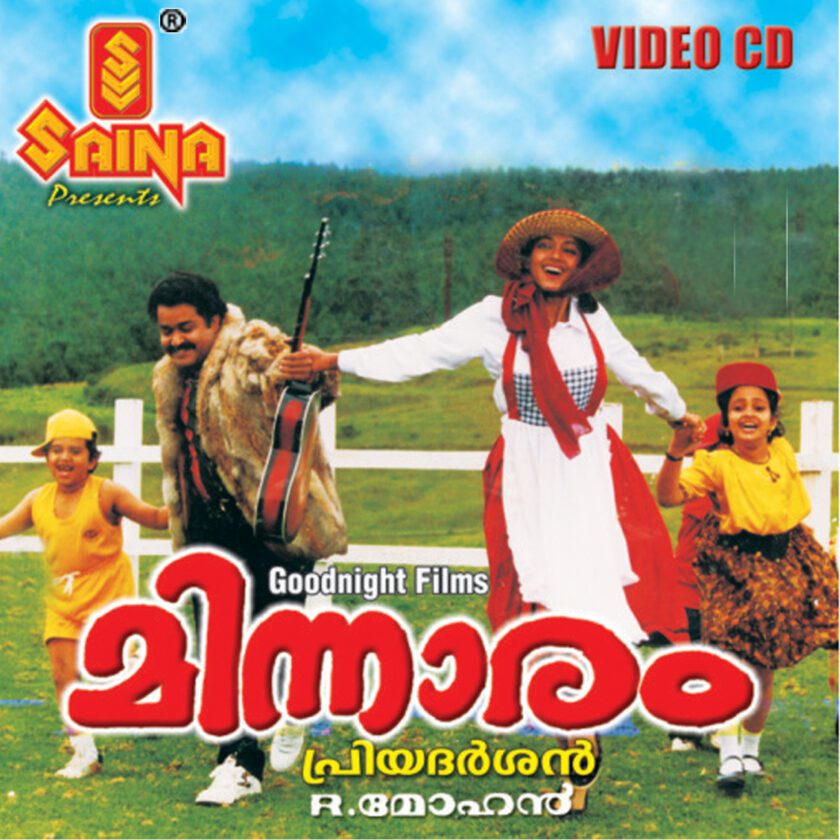 IMDb Rating: 7.5/10
Starcast: Mohanlal, Shobana
Release date: 16 September 1994
About Movie:
Bobby has a peaceful life until his ex-girlfriend shows up at his house with a young girl and claims to be his child. Bobby needs to learn the reality behind her assertions, though.
16. Midhunam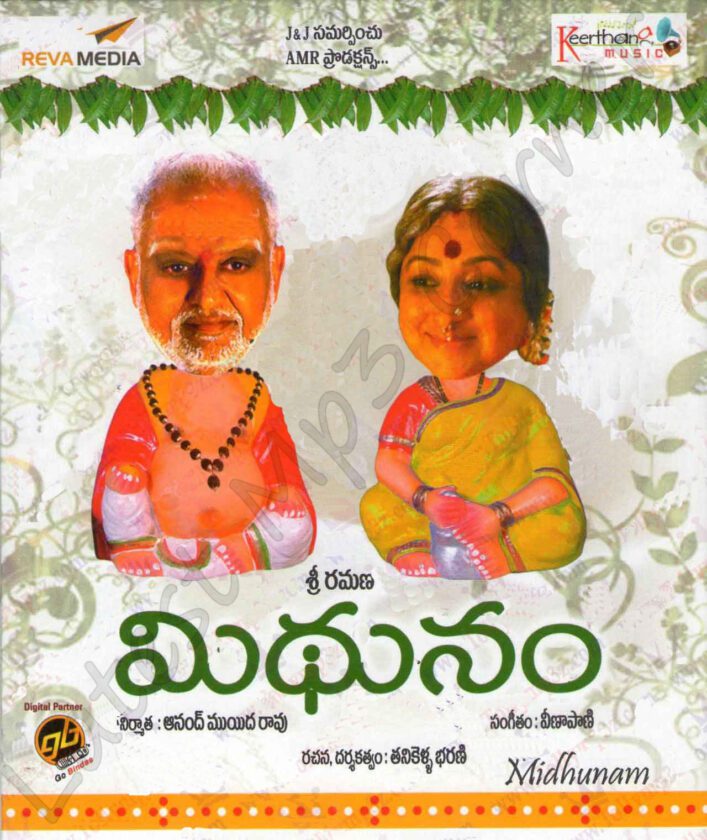 IMDb Rating: 7.9/10
Starcast: Mohanlal, Sreenivasan
Release date: 25 March 1993
About Movie:
An ambitious businessman wants to open a cookie factory, but obstacles like governmental corruption and his troubled family keep getting in the way of his goals.
17. In Harihar Nagar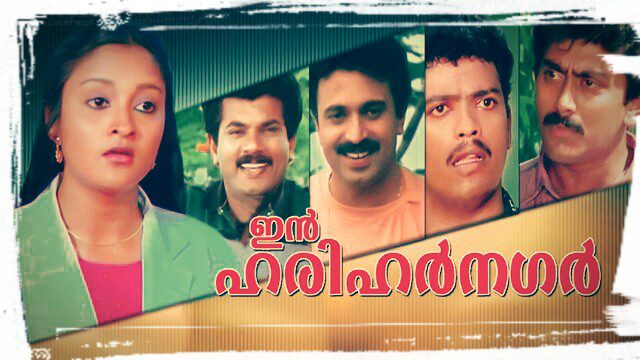 IMDb Rating: 8.6/10
Starcast: Mukesh, Siddique
Release date: 20 June 1990
About Movie:
Their next-door neighbor, Maya, has captured the attention of four young guys. She is, nonetheless, in town to look into the mysterious circumstances behind her brother's passing.
18. Aanaval Mothiram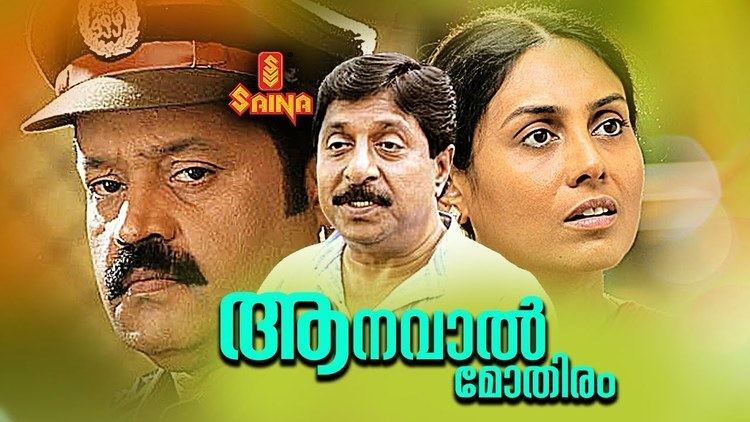 IMDb Rating: 7.3/10
Starcast: Sreenivasan, Suresh Gopi
Release date: 1 January 1990
About Movie:
A police officer named "James Pallithara" is given barely weeks to live due to a misdiagnosis. He finds that he needs to be killed while in the line of duty for his wife and children to receive any insurance money, which gives him a newfound respect for life and the people he loves. After that, he has a reputation as the police department's most careless officer, willingly accepting risky jobs over the advice of his colleague, "Nandakumar."
19. Vrudhanmare Sookshikkuka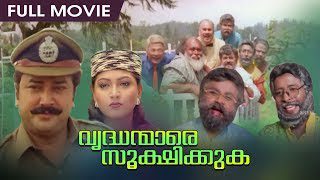 IMDb Rating: 4.9/10
Starcast: Jayaram, Dileep
Release date: 18 July 1995
About Movie:
Two robbers named Satyaraj and Dharmaraj pose as elderly persons to hide from their difficulties. They form a group of senior citizens who have gathered at a resort to unwind for a month.
20. Thalavattam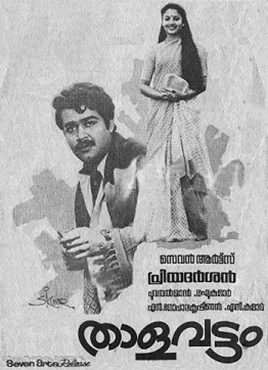 IMDb Rating: 7.9/10
Starcast: Mohanlal, Nedumudi Venu
Release date: 9 October 1986
About Movie:
Vinod/Vinu, who suffers from mental illness, is a patient in the facility operated by Dr. Ravindran. The plot develops as Vinod gets better with assistance from Dr. Savithri, Dr. Ravindran's daughter, and Dr. Unnikrishnan, who discovers that Vinu became ill following Anitha's unintentional passing. Later on, Savithri and Vinu fall in love, but Savithri has already committed to marrying her cousin Hari. Dr. Ravindran criticizes the relationship between both the doctor and the healed patient as the plot develops.
Your Turn!
Which are your favorite best Malayalam comedy movies to watch? Let us know in the comments section!