Do you watch South Indian Films? Many Bollywood movies that are remakes of South Indian movies. Do you find similarities between South Cinema and Bollywood? If not then you are going to love this article because most of the all-time favourite Bollywood Movies are based on the storyline of South Indian Movies. A lot of attention is given to any Bollywood Blockbuster, but did you ever realize or even thought that the same storyline may exist in another language. Yes! The South Film Industry has been an inspiration for Bollywood. Remakes have been the staple diet for Bollywood Cinema since the Seventies. And what's wrong is that Tamil or a Telugu Movie holds different target audiences, and Bollywood Movies accounts to Hindi viewers. Here is the list of top south Indian movies remake in Bollywood.
Does this mean Bollywood isn't creative enough? Hindi cinema audiences have witnessed superhits like "Seeta Aur Geeta" "Amar Akbar Anthony", "Jab We Met" "Bawarchi", and much more, which later on were re-made in South Cinema. And there are plenty of South Indian Films remakes which have become quite a superhit, don't believe us? To name a few like "Hera Pheri", "Nayak", "Bhool Bhulaiyaa", "Ghajini" and we know that these all films were a superhit in their respective period.
Best South Indian Movies Remake in Bollywood List –
1. Virasat – Thevar Magan (Tamil)
The story was penned by Kamal Haasan and remade after the huge hit of the Tamil film Thevar Magan. Virasat is a Full Action-Drama film that received sixteen nominations at the 43rd Filmfare Awards, including Best Film, Best Director for Priyadarshan, Best Actor for Kapoor and Best Actress for Tabu.
Release date: 30 May 1997 (India)
Director: Priyadarshan
Cast: Anil Kapoor, Late Amrish Puri, Pooja Batra, Govind Namdeo
IMDb Rating: 7.5/10
2. Sadma – Moondram Pirai (Tamil)
Combo of Romance and Drama, the film was a remake of Mahendra's own 1982 Tamil film Moondram Pirai, which also starred Kamal and Sridevi. Although a commercial failure upon release, Sridevi's performance was widely praised.
Release date: 08 Jul 1983 (India)
Director: Balu Mahendra
Cast: Sridevi Kapoor, Kamal Hasan, Gulshan Grover
IMDb Ratings: 8.4/10
3. Biwi No 1 – Sathi Leelavati (Tamil)
A Comedy- Classical Drama film directed by David Dhawan and produced by Vashu Bhagnani, being a remake of the 1995 Tamil film Sathi Leelavathi. Prem Mehra is married to the loving yet traditional Pooja Makhija, and they have 2 children. Rupali Walia arrives at Prem's office to give an interview for the role of a model. They are attracted to each other, ultimately fall in love and begin a romantic relationship. Rupali is much preferable to Prem due to her modern lifestyle and fashion choices as compared to Pooja. Pooja learns about them and asks Prem to choose between Rupali or his family.
Release date: 28 May 1999 (India)
Director: David Dhawan
Cast: Anil Kapoor, Salman Khan, Karishma Kapoor, Sushmita Sen, Himani Shivpuri
IMDb Ratings: 5.7/10
4. Judai – Subhalagnam (Telugu)
Melodrama Comedy film directed by Raj Kanwar. The film revolves around a greedy wife Kajal (Sridevi), who, lured by wealth, convinces her husband (Kapoor) to marry a second time. The film was widely praised for the performances of the lead actresses. It served as the remake of the 1994 Telugu movie Subhalagnam.
Release date: 01 Feb 1997 (India)
Director: Raj Kanwar
Cast: Anil Kapoor, Sridevi, Karishma Kapoor, Urmilla Matondkar
IMDb Ratings: 6.1/10
5. Judwaa – Hello Brother (Malayalam)
The action-comedy film, directed by David Dhawan, was produced by Sajid Nadiadwala. The film is a remake of the Telugu film Hello Brother (1994), which in turn is inspired by the Hong Kong action-comedy film Twin Dragons (1992) starring Jackie Chan. The film was a quiet success at the Indian Box Office.
Release date: Feb 07, 1997 (India)
Director: David Dhawan
Cast: Salman Khan, Karishma, Kadar Khan, Shakti Kapoor
IMDb Ratings: 6.1/10
6. Hera Pheri – Ramji Rao Speaking (Malayalam)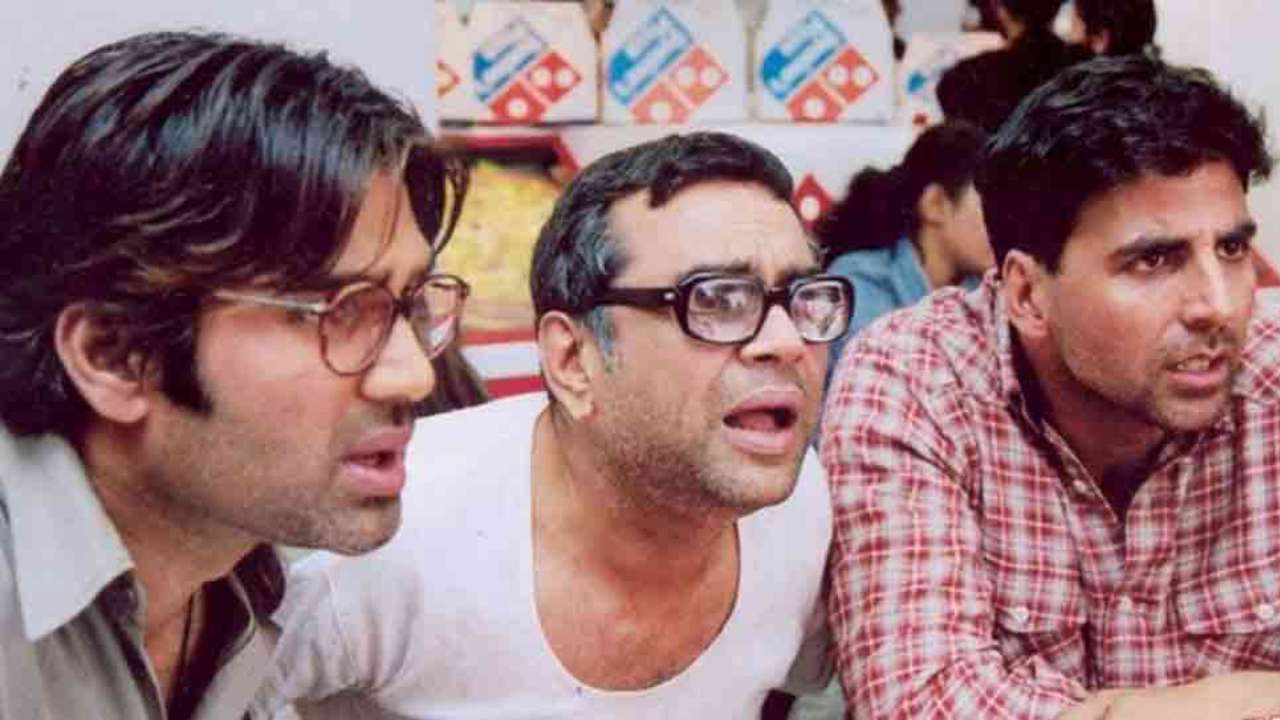 Originally this movie follows the storyline of a TV show which was popular in 1971 "See The Man Run" Copied by the Malayalam Film Industry and then we see it in Bollywood. An all-time favourite movie which was followed by a sequel "Phir Hera Pheri" released in 2006.
Release date: Mar 31, 2000 (India)
Director: Priyadarshan
Cast: Akshay Kumar, Sunil Shetty, Paresh Rawal, Om puri, Gulshan Grover
IMDb Ratings: 7/10
7. Saathiya – Alaipayuthey (Tamil)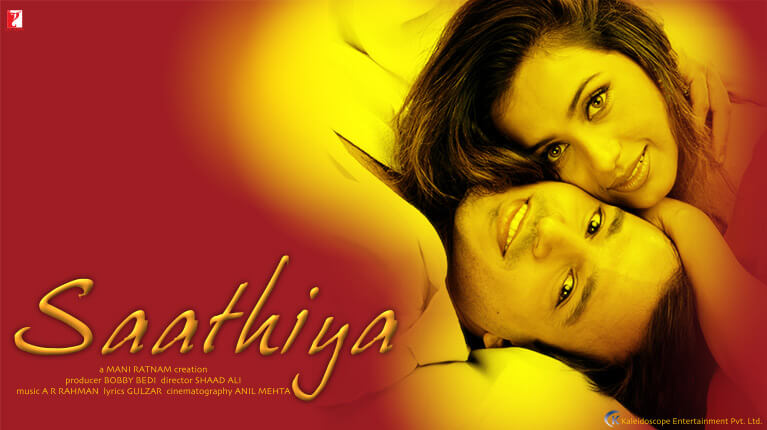 Hindi-language romantic drama film directed by Shaad Ali and produced by Mani Ratnam and Yash Chopra under Yash Raj Films. We see Vivek Oberoi and Rani Mukerji in lead roles, with Shah Rukh Khan and Tabu appearing in extended special appearances. The film was a hit as per the Box Office India.
Release date: Dec 20, 2002 (India)
Director: Shaad Ali
Cast: Vivek Oberoi, Rani Mukherji, Shah Rukh Khan, Tanuja, Satish Shah
IMDb Ratings: 6.8/10
8. Nayak – Mudhalvan (Tamil)
Critics gave mixed reviews to Nayak, applauding the performances of Kapoor and Puri from the first half but slamming the special effects, which they credited to the film's commercial disappointment. Some of them clapped at the performances of the cast but complained about its extensive duration and special effects. A political action film directed by S. Shankar and produced by A. M. Rathnam under the Sri Surya Movies banner. A re-creation of Shankar's 1999 Tamil-language film Mudhalvan.
Release date: Sep 07, 2001 (India)
Director: S. Shankar
Cast: Anil Kapoor, Amrish Puri, Rani Mukherji, Johnny Lever, Paresh Rawal
IMDb Ratings: 7.8/10
9. Paheli – Nagamandala (Kannada)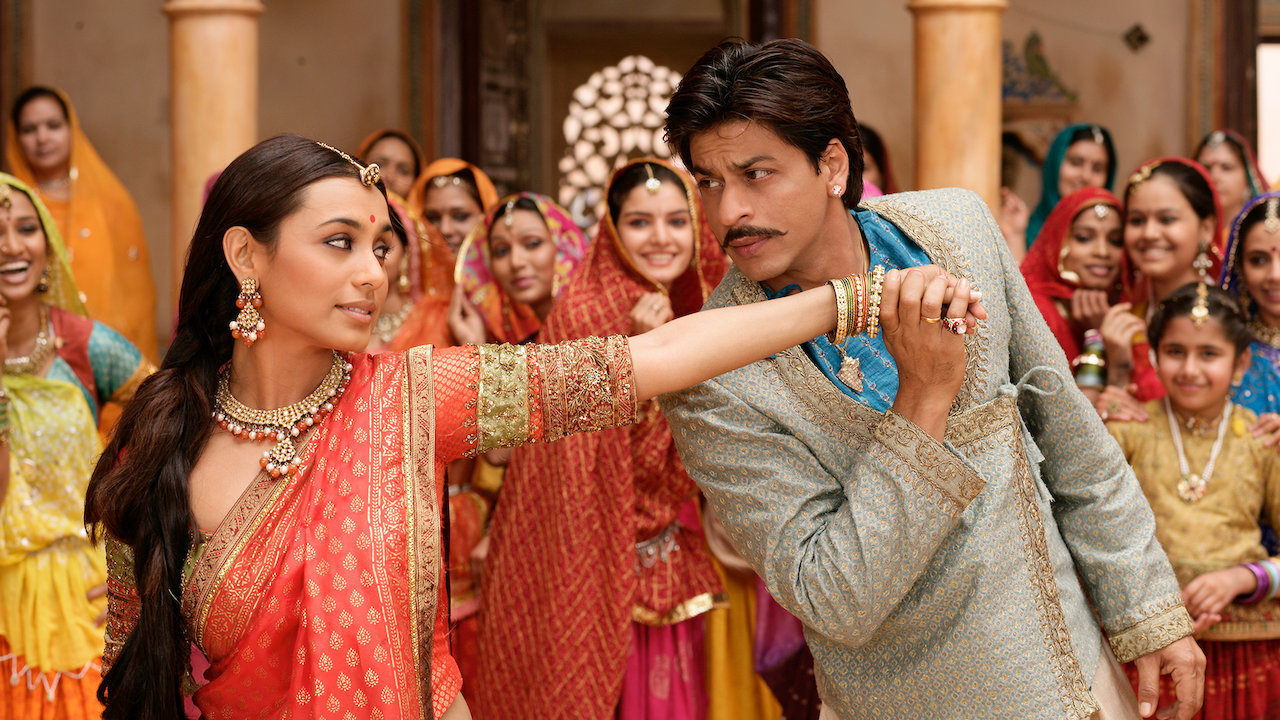 Hindi fantasy film released in India on 24 June 2005. It is a remake of the 1973 Hindi movie Duvidha by Mani Kaul founded on the short story on paper by Vijayadan Detha in Rajasthani and was somewhat stirred by the 1997 Kannada movie Nagamandala created on the play of the same name by Girish Karnad. The working title of the movie was Ghost Ka Dost. Paheli was India's certified entry to the 2006 Oscars.
Release date: 24 Jun 2005 (India)
Director: Anmol Palekar
Cast: Shah Rukh Khan, Rani Mukherji, Juhi Chawla, Anupam Kher, Amitabh Bachan
IMDb Ratings: 6.5/10
10. Swades – Chigurida Kanasu (Kannada)
Drama film written, produced and directed by Ashutosh Gowariker. The film was well-thought-out and was ahead of its time, and acknowledged universal critical acclaim at its release. Shahrukh's presentation in this film is watched as among one of the finest performances of his profession. The film was reported to be inspired by two episodes of the series titled "Vaapsi" on Zee TV's Yule Love Stories (1993 – 1995) which starred Gowariker in the lead role.[7] The story of the lead role setting up a micro-hydroelectric project to generate electricity was reported to be inspired by the Kannada novel Chigurida Kanasu
Release date: 17 Dec 2004 (India)
Director: Ashutosh Gowariker
Cast: Shah Rukh Khan, Gayatri Joshi, Kihsori Ballal, Smit Sheth
IMDb Ratings: 8.2/10