Kareena has been capturing much attention from the critics as well as the audience not just for her glamourous look but for her skills in acting. She is one of the most organised, fit, disciplined and patient actress of Bollywood. Her acting feels very real and effortless! Kareena Kapoor is one of the most loved and charming actress of Bollywood. Her zero figure body is a dream of many girls and women. Kareena Kapoor , a real actor is one of the finest actors present in the Bollywood Industry. None can complete her versatility and is known for her intense acting.
| Serial No | Movie | IMDB |
| --- | --- | --- |
| 1 | Omkara | 8.1 |
| 2 | Angrezi Medium | 7.3 |
| 3 | Kabhi Khushi Kabhi Gham | 7.4 |
| 4 | Jab we met | 7.9 |
| 5 | 3 idiots | 8.4 |
| 6 | Goodnewzz | 7 |
| 7 | Talaash | 7.2 |
| 8 | Udta Panjaab | 7.8 |
| 9 | Chameli | 7 |
| 10 | Yuva | 7.4 |
1-Movie-Omkara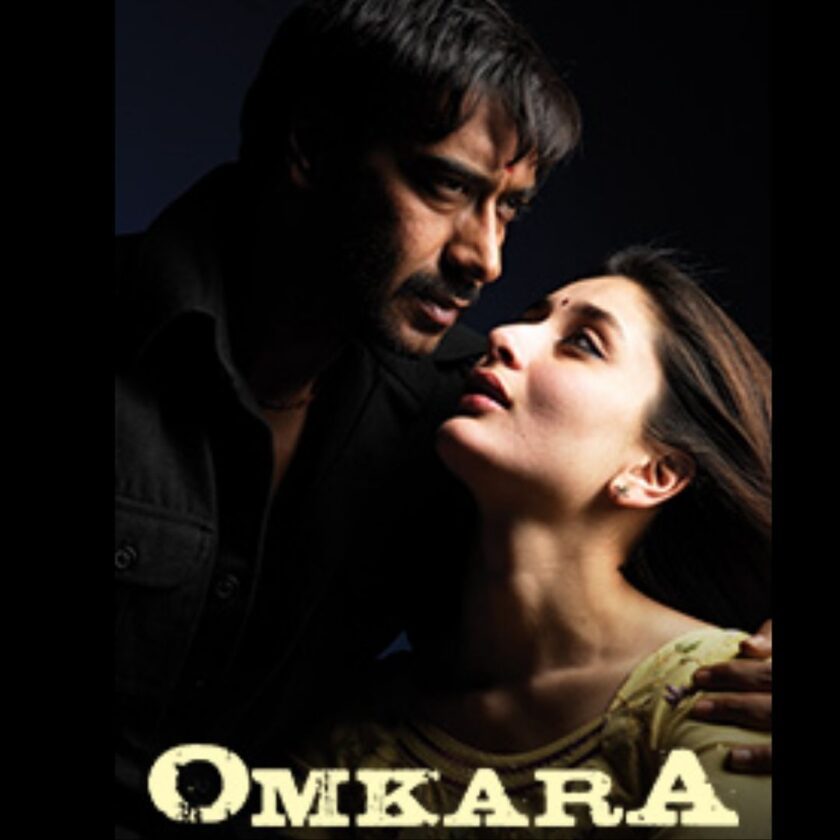 Year- 2006
IMDB- 8.1/10
The movie directed by Vishal Bhardwaj, starring Saif Ali KhanKhan, Ajay Devgn, Bipasha Basu and Vivek Oberoi besides Kareena Kapoor. Kareena Kapoor performs the role of Desdemona on-screen, the Shakespearean part in Othello. At a moment we forget as if it was Desdemona performing in the movie. Omkara can be called Bhardwaj's magnum opus till date and arguably best film. It is an adaptation of Othello, Shakespeare's work centred around Venice. Omkara tells the story of Omkara Shukla(Ajay Devgan),a political enforcer or a baahubali, his love interest Dolly Mishra(Kareena Kapoor), his two sidekicks Langda Tyagi( Saif Ali Khan) and Kesu Firangi( Vivek Oberoi) who in the due course of time face each other with conflicting interests and the events that unfold thereafter. Omkara is definitely one of the finest films of the century when it comes to Hindi cinema.
2-Movie- Angrezi Medium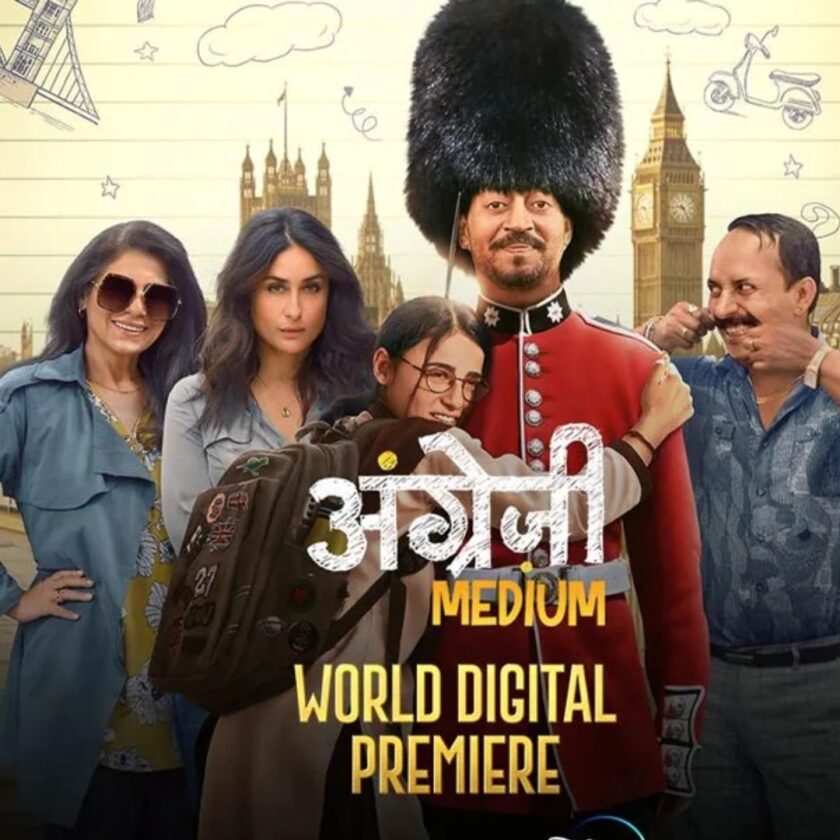 Year- 2020
IMDB- 7.3/10
Angrezi medium is the movie with the talented star cast. It pictures the love of a father and he surpassing all the conditions for making his daughter's dream come true. Kareena Kapoor is seen as a London police officer. Her role is quite small but pivotal as a cop. The main storyline is to show the struggle faced by Indian parents while growing their children and support their higher education. Kareena Kapoor was humble enough to take this movie which could change her perspective a lot. Kareena was not a lead actor in the movie but she was the one without whom the movie would have been incomplete.
3-Movie- Kabhi Khushi Kabhi Gham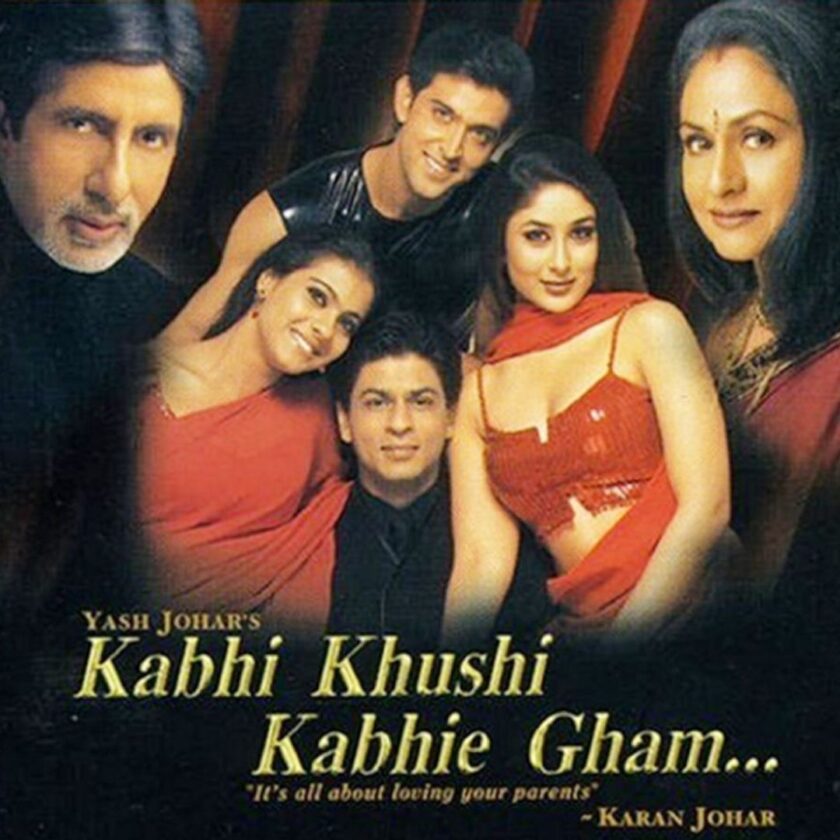 Year- 2001
IMDB- 7.4/10
The movie directed by Karan Johar has always been closed to our hearts as it depict the relationship of a conventional father and an adopted son. The movie was a hit of all times. Kareena Kapoor is seen as a sensational icon, a fashionista and a diva. Kareena Kapoor was honestly in a outstanding function in the film. The movie starring the most popular jodi of Kareenq Kapoor and Hrithik Roshan. They make a scintillating effect on the audience and create an aura of romance and comedy. It is one of the best movies and seeing the duo together is a treat for the audience. Her role of Poo is one of the most celebrated role of 90's Bollywood. Kareena was the perfect fit for the role. This movie is as a stepping stone for her in the industry.
4-Movie- Jab we met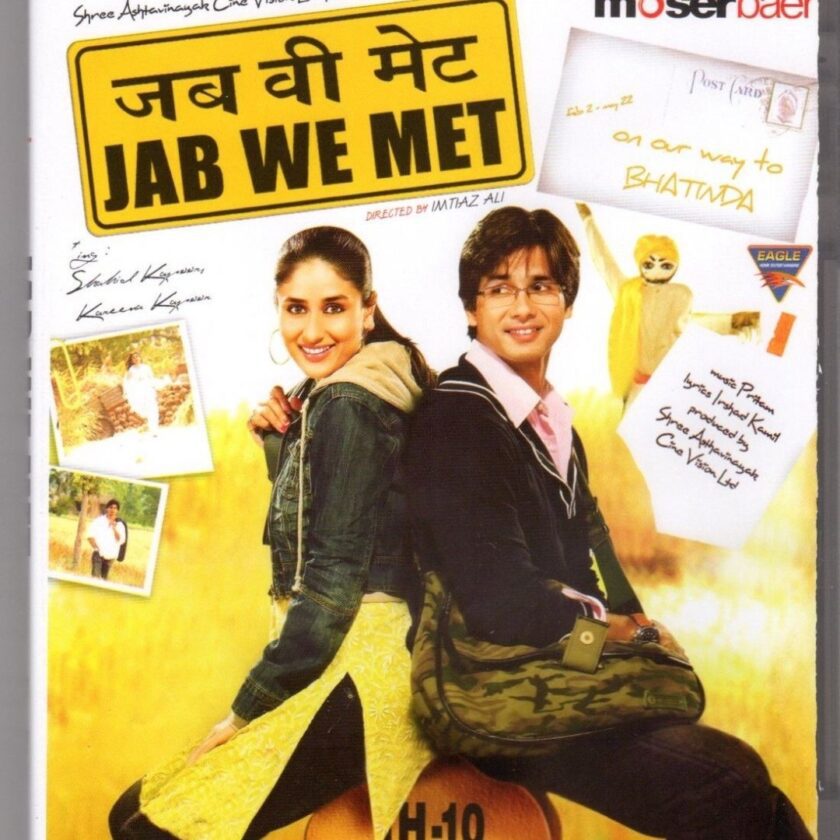 Year- 2007
IMDB- 7.9/10
Jab we met is considered to be the biggest hit in Kareena Kapoor's career. Kareena Kapoor as Geet is seen as a Punjabi girl who lives life to the fullest. She has been accolade with many Filmfare awards for her outstanding acting skills. Her different style of acting and her skills has made her one of the leading actors. Nobody can act like her and her acting is flawless in every aspect in the movie. The movie is a family drama and family entertainment of Bollywood. The transition of Kareena's character from a happy-go-lucky girl to a depressed one shows her versatility. The movie shows a crazy love story between Geet and Aditya, a heartbroken business tycoon. Kareena Kapoor won Best actor Filmfare award for her performance.
5-Movie- 3 idiots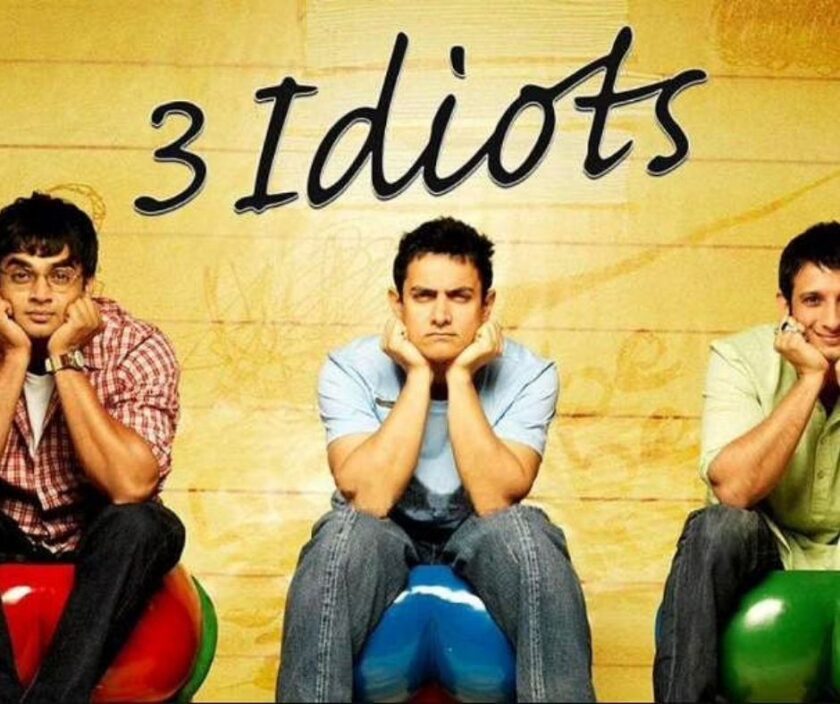 Year- 2009
IMDB- 8.4/10
It's one of the finest films ever made on students. Being 3 Idiots a comedy film, you can derive motivation from it. The movie is about 3 college friends who don't let it's more serious theme of "self-actualisation" get in the way of the entertainment. Though her character had been overshadowed by the male actors, she manages to entertain us by just few scenes with her glamour and skills. Kareena Kapoor fells in love with Aamir Khan and elopes at the end of the movie. She astonishes the audience with her superfluous, simple character. The jodi was amazing on on-screen. The choreography of the song Zoobi Doobi was really beautiful. It was a pleasure to see Kareena Kapoor under an umbrella in orange saree. 3 Idiots was the biggest hit of the year 2009.
6-Movie- Goodnewzz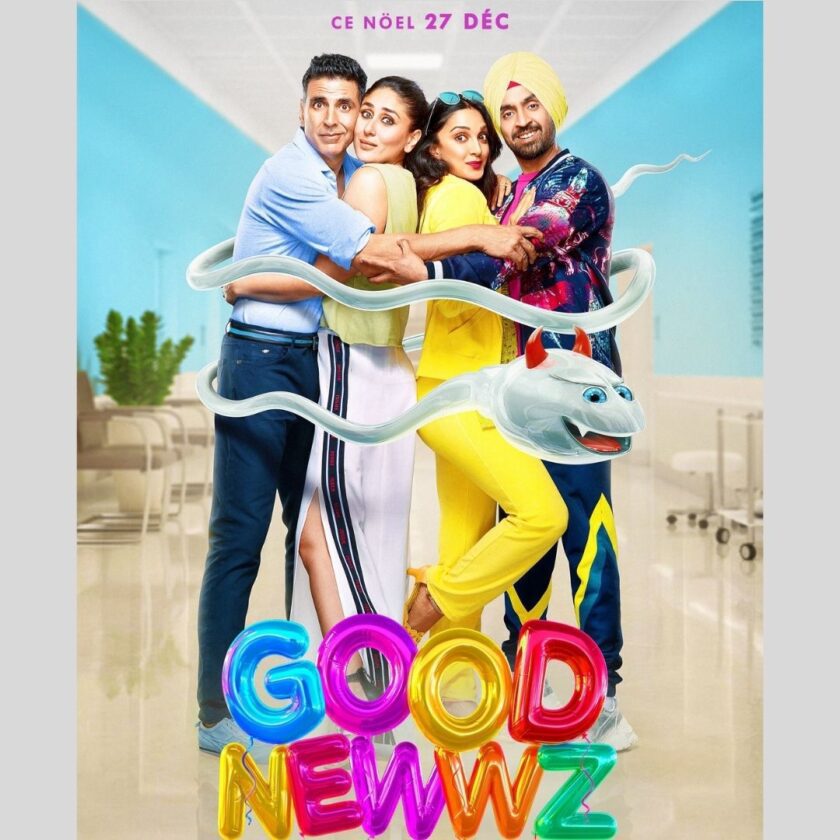 Year- 2019
IMDB- 7/10
The movie is about the two couple who are unable to conceive a child and there life takes a big U-turn because of the doctor's petty fault. Akshay Kumar and Kareena Kapoor fit in every role. This is much of a humorous and comic role which keeps the mood lighten throughout the movie. They are a string that keeps the parity between seriousness and comedy in a movie. Kareena Kapoor is looking stunning and winning the hearts of the audience all over again. She is truly a diva of the Bollywood.
7-Movie- Talaash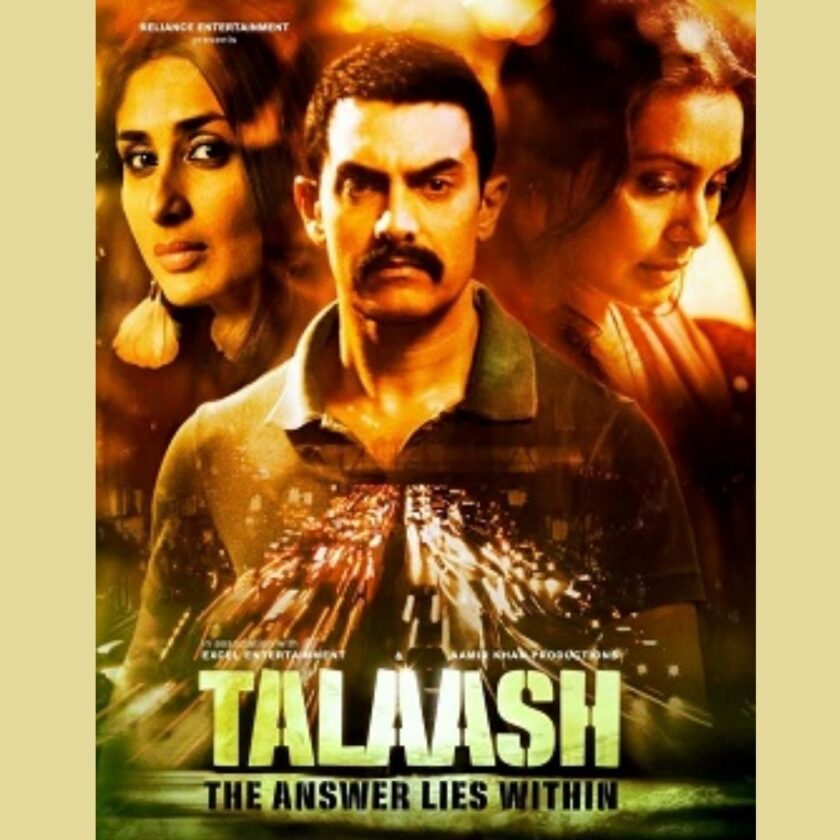 Year- 2012
IMDB- 7.2/10
Talaash was a great movie based on the paranormal incident. Kareena Kapoor plays the role of a spirit for the first time ever and nails it. Kareena Kapoor, a phenomenal actor, does not fail to surprise us in this movie also. The acting done by her is just flashing. Kareena's role as a ghost was pretty seductive. Amir khan has done justice to his role. Rani Mukherjee had a short role yet she didn't go unnoticed. The movie was about a former lover who returns back on the form of a vengeful ghost . Nice movie!
8-Movie-Udta Panjaab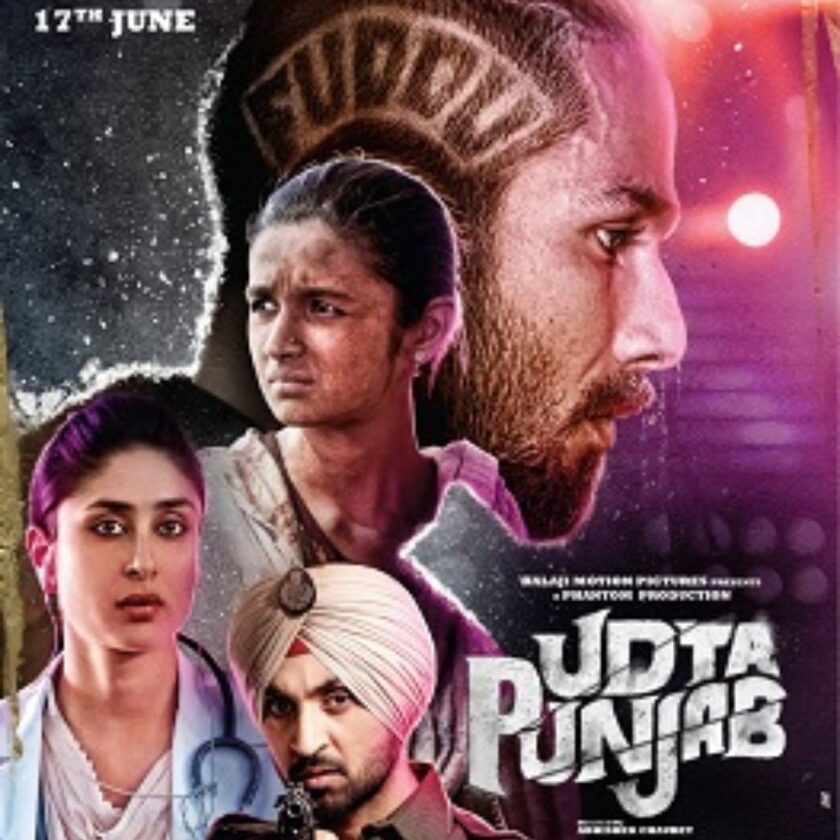 Year- 2016
IMDB- 7.8
Udta Punjab surpasses the ordinary Bollywood drama and emerges as a big picture dealing with an intense subject. Udta Punjab is more than a movie, it's a reality, it's a truth. It is about the drug abuse in Punjab, India. The film was made to spread awareness about the drug abuse to youngsters and the society as a whole. Kareena Kapoor has a short but impactful role. She performs a role of a simple and decent doctor who tries to cure Geet, a drug addict patient. Highly recommended!
9-Movie- Chameli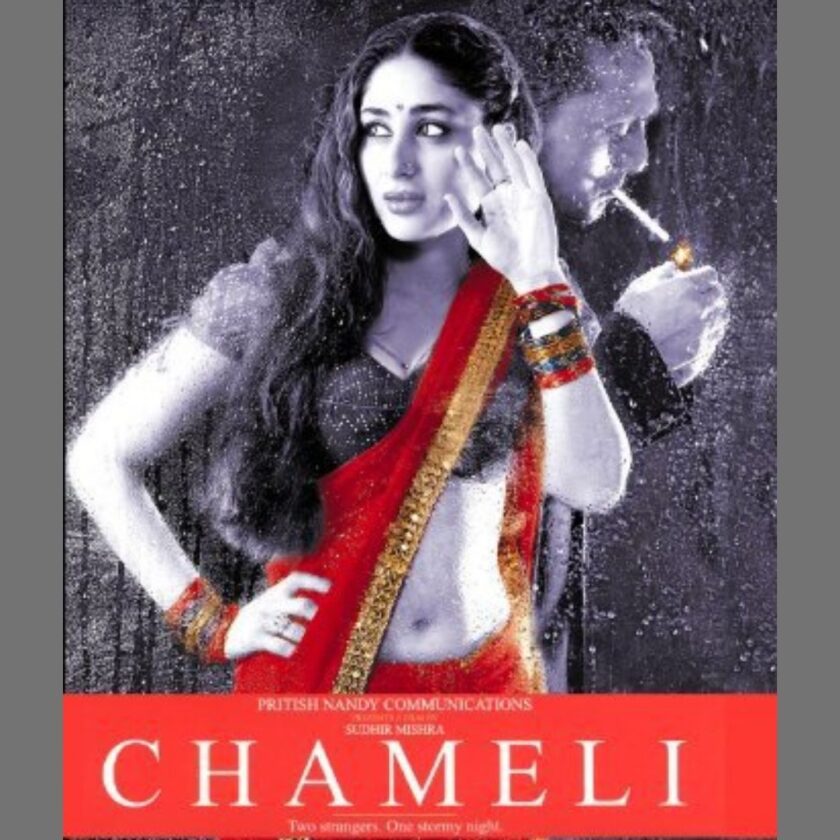 Year- 2003
IMDB- 7/10
The film is a true eye-opener, it portrays the grim condition of an underprivileged prostitute who struggles to survive in this harsh society. Director Sudhir Mishra has actually portrayed the actual situations that occur in the lives of a prostitute. It's amazing to see Kareena Kapoor in this role which only defines her being a versatile actor. The best part of the story is bumping of romantic feelings of Aman for Chameli despite of her muddy profession. Kareena Kapoor did a brilliant job by standing out as prostitution is still a taboo in the Indian society.
10-Movie- Yuva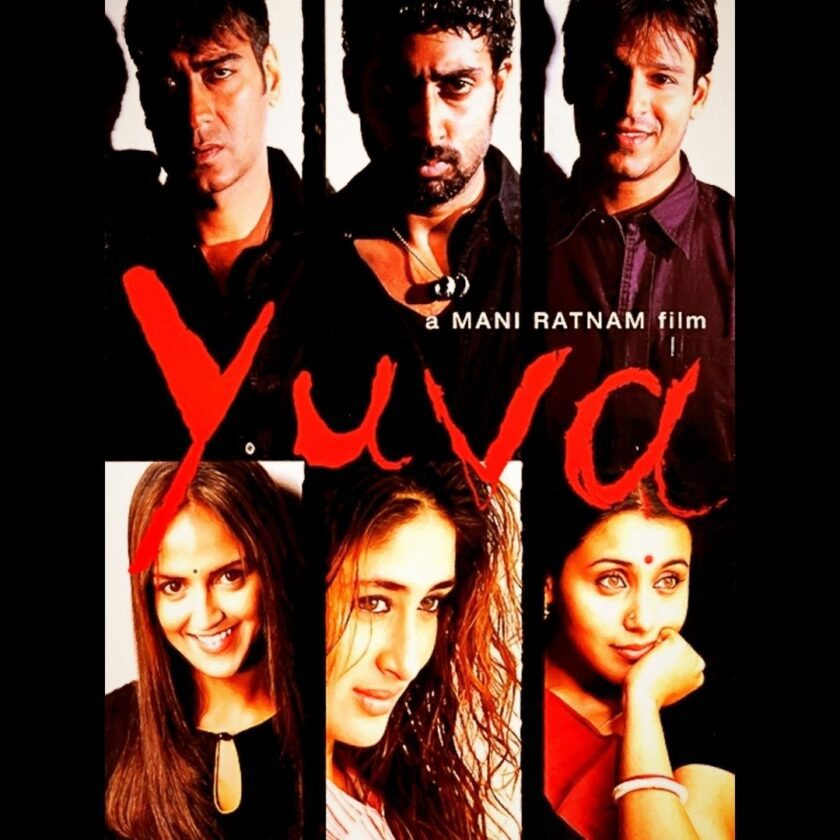 Year- 2004
IMDB- 7.4/10
Yuva revolves around three youths. One wants to enter in the world of politics, another loves power and dreams about ruling in the underworld and the third one just wishes to be happy. The movie is accommodated by extremely talented actors. Kareena Kapoor is looking flawless, her smile, her hair and everything about her is just magnificent. She is the star of the movie. Mani Ratnam's movie was a big super-hit of that time.