The Covid-19 pandemic has been merciful to no one, including the film industry. After the announcement of the lockdown, the theatres were closed to ease the situation and have been closed for a long time, thus incurring losses.
However, the industry has produced some wonderful movies that have helped many of us through these tough times.
The year 2020 was bad overall, but the good thing that came out of it was these films that I jotted down wisely. A lot of these films have been released on OTT platforms.
If you haven't seen them yet, what are you waiting for?
1. Tanhaji – The unsung warrior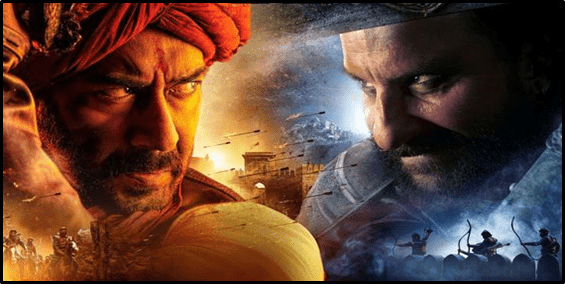 IMDb rating: 7.6
Box office collection: est. ₹267. 7 crore
Actors: Ajay Devgan, Saif Ali Khan, Kajol, Sharad Kelkar
Director: Om Raut
Platform: Hotstar (free)
Plot
The historical storyline talks about a Maratha warrior and Chatrapati Shivaji Maharaj's most loyal friend, Subhedar Tanhaji Malusare.
It starts with Tanhaji's dying father asking him to fight for Swaraj (freedom). Tanhaji grew up and became one of the best warriors as well as the right-hand man of Chatrapati Shivaji Maharaj. Now the Kondhana fort is captured by the Mughals, led by Aurangzeb who wishes to capture the entire Deccan. Aurangzeb sends a Hindu Rajput UdayBhan as the protector of the fort.
Shivaji Maharaj initially decided to lead the battle himself but was stopped by Tanhaji, who promised to defeat Udaybhan and regain the fort.
Reasons To Watch
The school teaches you history but omits so many important things such as this.
You knew who Aurangzeb was and that he had imprisoned his father, but no one knew who Tanhaji was, nor the battle of Sinhgad.
The script is excellent and contrary to other historical films, it is less exaggerated.
Ajay Devgan and Kajol offered us some incredible acting performances.
And who would have thought that Saif Ali Khan could act like such a bad guy that it makes you hate him.
Also, highly grateful to Sharad Kelkar as Chatrapati Shivaji Maharaj and for having done justice to his role.
I absolutely loved the movie and would highly recommend it if you haven't watched it already. Also, this stands to be the most successful and highly rated movie of 2020.
2. Lootcase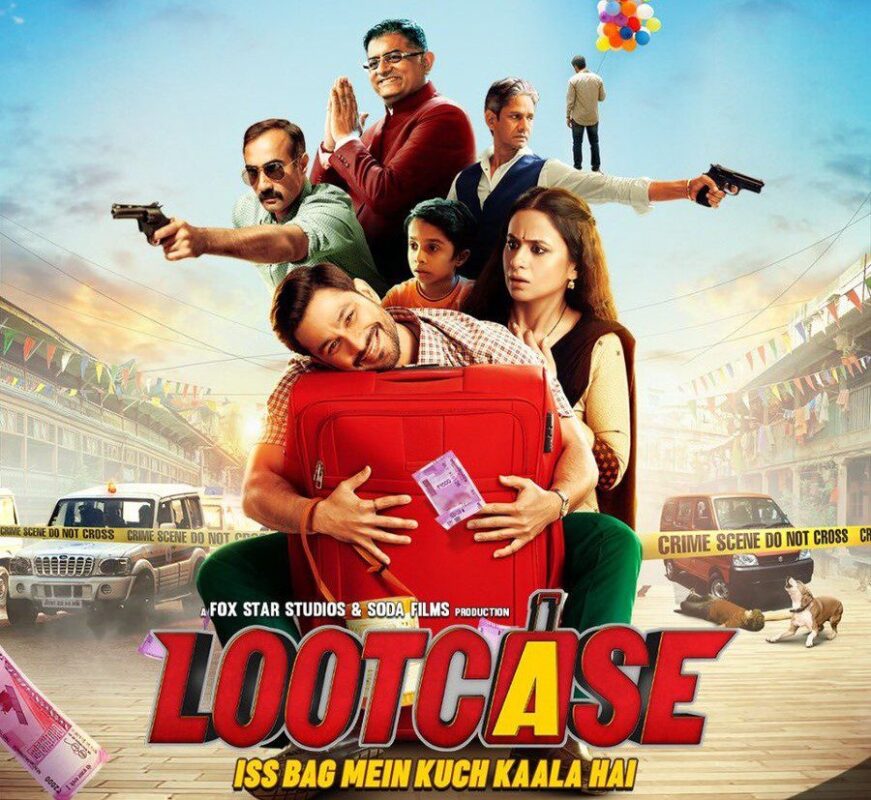 IMDb: 7.6
Actors: Kunal Khemu, Rasika Dugal, Ranvir Shorey
Director: Rajesh Krishnan
Platform: Hotstar (VIP)
Plot
Nandan Kumar, a middle-class man, stumbles upon a suitcase on the way back from his night shift. He checks the suitcase and finds it full of cash and decides to bring it home. From going to make his needs meet, Nandan now spends abundantly and showers his wife Lata and child Ayush with gifts.
The suitcase, however, along with the cash has a file that belongs to a well-known politician, Patil. During the delivery of the money, there was an encounter between Patil's men and another mob, and the suitcase was hidden by a urinal close to the road.
Patil is in search of the suitcase because the folder contains all his bad deeds and sends Kholte, an honest policeman, in search of it.
Reasons to watch
When you really need to watch something entertaining and tired of using your brain to figure out the movies, then that's the movie you should watch.
A light-hearted comedy where everyone is chasing the suitcase and you can watch it with your family.
I almost forgot how incredible Kunal Khemu's acting was and this film made me realize that.
Vijay Raaz, acting as a gang leader stole the spotlight with his comedic performance as always.
The film is unmissable and easily one of the best comedic films of 2020.
3. Ludo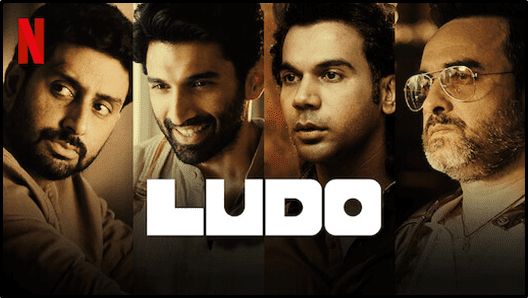 IMDb: 7.6
Actors: Abhishek Bachchan, Aditya Roy Kapur, Rajkummar Rao, Pankaj Tripathi
Director: Anurag Basu
Platform: Netflix
Plot

The story is made up of different actors with four different stories. First, there is Sattu Bhaiya (Pankaj Tripathi) who is a gangster (as usual) and also one of the most important characters in the movie. Bittu Bhaiya (Abhishek Bachchan) was the right hand of Sattu Bhaiya, but then Bittu falls in love and decides to quit the underworld.
Second, there is Alok Gupta (Rajkumar Rao), also referred to as Aloo. Aloo is madly in love with Pinky who is already married with a child to another.
Third, Akash (Aditya Roy Kapur), a vocal performer whose sex tape with Shruti turns viral. In an effort to save her wedding, Shruti listens to Akash and lodges a complaint with the police. Now Shruti and Akash are in search of a hotel that has cameras in the bedroom.
Fourth, Rahul (Rohit Saraf) works in a shopping centre and gets caught in the wrong place at the wrong time. But it changes his life forever and he comes across a nurse, Sreeja, at a very unexpected place.
All these four stories are running simultaneously and the characters intersect at some point, just like the game of LUDO.
Reasons To Watch
The film is a dark comedy and not everybody's cup of tea. It is absolutely a must-watch, and if someone tells you otherwise, IGNORE.
Pankaj Tripathi was brilliant, as always. And I can no longer imagine anyone else playing a leading role in the mafia world.
Abhishek played an angry, not so young man, and I'm sure he can do a really good job if he's given the right roles to play.
The film had so many characters, but it was not crowded and not hard to follow.
This film must be one of Anurag Basu's greatest films.
It runs for around two and a half hours and the script is really interesting and I don't think there's anything to get you sleepy.
4. Angrezi Medium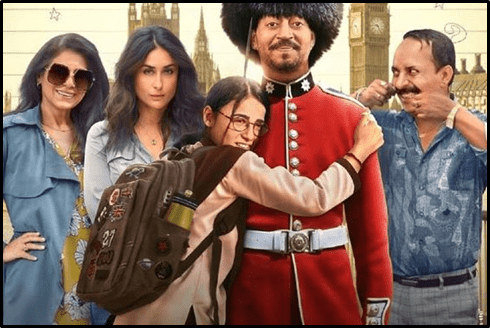 IMDb: 7.3
Actors: Irrfan Khan, Radhika Madan, Deepak Dobriyal
Director: Homi Adajania
Platform: Hotstar (VIP)
Plot
Champak Bansal, one of the owners of the Ghasitaram sweet shop, is a confused man to begin with. He is widower and lives with his only daughter, Tarika, whose dream is to go abroad since childhood. Tarika, now a teenager, wants to study at a London university and explore the world. She studied very hard and received a scholarship from her school which she ended up losing. Champak promises to send his daughter to university in London and make her dreams come true.
Reasons To Watch
This film was shot when Irrfan Khan was under treatment and is his last film.
The film is beautiful and shows a real link between a father and the daughter and how he does everything in his ability to fulfil his daughters desires.
This film is a good example of how the younger generation is obsessed with living overseas and forgets how beautiful our own culture and nation is.
The film was not as good as Hindi Medium, but is definitely a one time watch.
In addition, Deepak Dobriyal, who played the supporting role of Irrfan's cousin was exceptionally good.
5. Raat Akeli Hai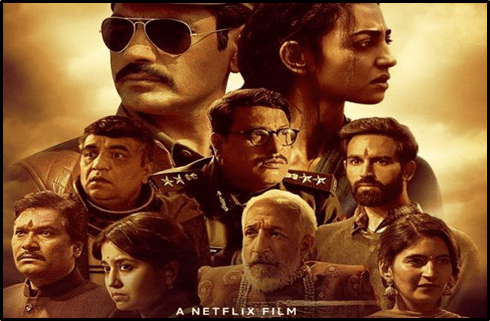 IMDb: 7.3
Actors: Nawazuddin Siddique, Radhika Apte, Shweta Tripathi
Director: HoneyTrehan
Platform: Netflix
Plot
The film is a murder mystery, an old man gets murdered on the night of his wedding and his bride is the prime suspect. The case is handed over to Inspector Jatil Yadav, who slowly starts developing feelings for the bride. He believes her to be innocent and starts finding evidence against other family members to prove her innocence.
Reasons to watch
The film is quite slow, and if you actually like suspense movies then you should go for this one.
Also, Nawazuddin and Radhika are Netflix's most favourite and anything that involves them has to be amazing.
The plot isn't anything new as there are many murder mysteries but I would say if you're a Nawaz fan, you should definitely watch it.
6. Khuda Hafiz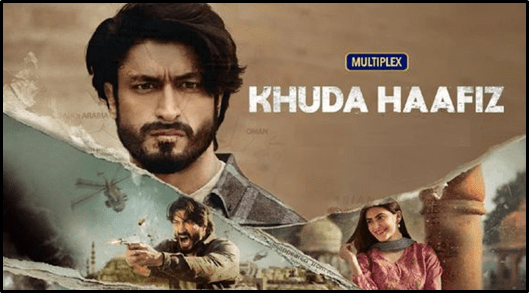 IMDb: 7.1
Actors: Vidyut Jammwal, Shivaleeka Oberoi
Director: Faruk Kabir
Platform: Hotstar (VIP)
Plot
Sameer and Nargis are brought together by their parents and instantly fall in love with one another. They get married and live happily until the recession and they lose their jobs. Sameer and Nargis decide to go to an Arabic country and apply for jobs. The agent informs them that his wife must leave four days ahead of him, as her job requires. Nargis has now been abducted and Sameer is on his way to Noman to rescue his wife and bring her back to India.

Reasons To Watch
The film is great overall, had no mainstream actors and the songs are truly soothing to the ears.
The only absurd thing about the film was the fluent Hindi speakers of Noman.
Vidyut is very talented at acting as well as his forté, action.
Shivaleeka was moderate and did not have much screen time after she was abducted.
The film is a great time to watch if you are mainly in search of entertainment.
7. AK vs AK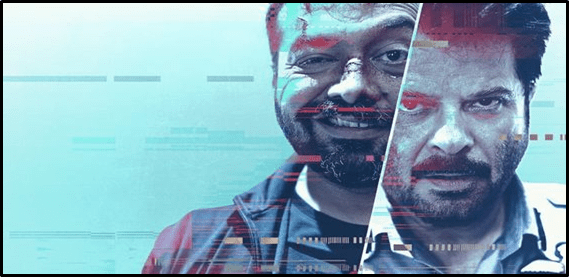 IMDb: 7.0
Actors: Anurag Kashyap, Anil Kapoor
Director: Vikramaditya Mothwa
Platform: Netflix
Plot
Anurag Kashyap and Anil Kapoor (playing themselves) meet on a talk show, where Anurag is documented by a wannabe filmmaker Yogita. The two have a spat during the talk show and Anurag ends up throwing a glass of water over Anil's face. It becomes a scandal and the whole Bollywood ends up boycotting him, even Nawazuddin does not wish to work with Anurag. Yogita pitches an idea that Kashyap must write a new script. The script includes the abduction of Sonam Kapoor and Anil has to rescue her, just like the movie 'Taken'.
Reasons To Watch
The film is dark, and unlike usual Bollywood films with drama and masala. The script is actually kind of fun.
Anil Kapoor has once again shown us that he's still young at heart and can still play a leading role.
Anurag did a great job as an eccentric director. A director who performs in this manner is worthy of recognition.
The film is not like a regular film, but it is presented as a documentary. The camera that shows the actors is Yogita's, therefore it looks very realistic and is very innovative. .
8. Thappad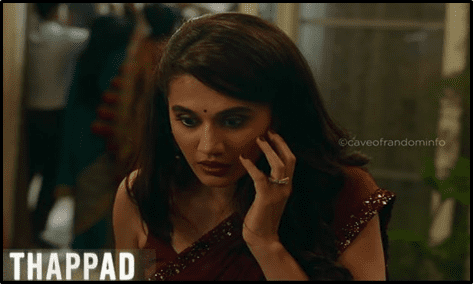 IMDb: 6.8
Box office collection: Rs. 44.54 crore
Actors: Taapsee Pannu, Pavail Gulati, Dia Mirza
Director: Anubhav Sinha
Platform: Amazon Prime video
Plot
Amrita, a housewife whose life revolves around her husband and family, is happy. To celebrate her husband Vikram's promotion, she organises a party and invites all her loved ones. However, at the party, Vikram gets a call saying that the promotion has been given to the boss's relatives. He gets into a fight with his superior at the party and Amrita tries to calm Vikram but gets slapped by him. Even if it was just a slap in the face, Amrita is struggling to move on.
Reasons To Watch
The movie is spectacular and has shown how in India domestic violence is taken lightly and the victims are convinced by their family that it's just a part and parcel of their life.
Just because it's a slap in the face doesn't mean it's not likely to happen in the future.
Vikram is actually a gracious man and not an odious beast. But Amrita was still having a hard time getting along.
Taapsee has been remarkable throughout the film and has played the role of both, a vulnerable wife and a strong woman who will not compromise at any cost.
9. Panga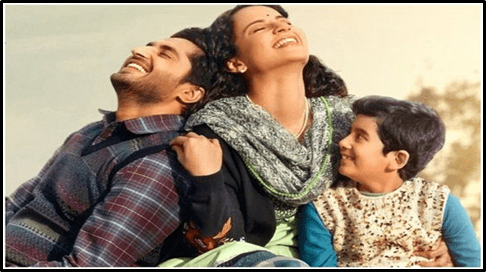 IMDb: 6.8
Box office collection: est. 41.71 crore
Actors: Kangana Ranaut, Jassie Gill, Richa Chadda
Director: Ashwiny Iyer Tiwari
Platform: Hotstar (free)
Plot
Jaya Nigam was once a national player and captain of the Kabaddi team, but now she is happily married and mother of a seven-year-old child. Her son Adi, urges her to make a comeback after having seen her accomplishments. At first, she starts pretending, but then she decides to make a comeback at the age of 32-.
Reasons to watch
Kangana played a mother and an athletic player effortlessly.
The movie is a source of inspiration for many and sends a message that age is not a bar and a person should never stop pursuing his dreams.
Richa Chadha's play with a Bihari accent is also very entertaining.
Ashwiny is well known for her slice-of-life films like bareily ki Barfi and this has to also be one of her very fine works.
10. Serious Men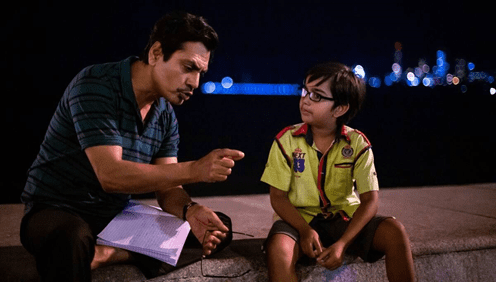 IMDb: 6.8
Actors: Nawazuddin Siddique, Indira Tiwari
Director: Sudhir Mishra
Platform: Netflix
Plot
According to a novel by Manu Joseph of the same name, Ayyan Mani, a middle-class worker lives in a Chawl with his wife and son. He's a loving father and he wants to give his son all the things he didn't have when he was growing up. Ayyan develops a story that his 10 year old kid, Adi, is a gifted scientific genius to make his life much easier.
Reasons To Watch
The comedy movie is great and having Nawazuddin, with his exceptional performance makes it interesting to watch.
The film portrays the life of a Dalit father who does not want his child to live what he has lived.
The film sends a very good message and also makes an impact.
Happy Watching!
Also Read : Is Kali Yuga Going To End In Next 100 Years?